Billionaire T. Boone Pickens Hosts Mustangs Benefit and Birthday Party
May 24, 2010
As many of the country's elected officials were hammering out the final details of a financial reform bill on the House floor on Thursday night, Madeleine and T. Boone Pickens hosted more than 350 guests at the Smithsonian's
National Museum of the American Indian
for an evening that was planned as a "celebration of America's heritage."
Part of celebrating that heritage was honoring the horse, most notably the American mustang, which played a central role in America's history and is the focus of Madeleine Pickens' foundation, Saving America's Mustangs. Four mustangs took center stage during the cocktail hour, held outside on the museum's stone entrance patio. The guests, including members of Congress and TV personalities, took full advantage of their access to the horses and many of them spent time interacting with the trainers and posing for photos. In line with the heritage theme, Ridgewells Catering passed American comfort food hors d'oeuvres like macaroni and cheese bites, chicken pot pie fritters, and grilled shrimp on sweet potato cakes. 
Shortly after 8:30 p.m. guests were ushered into the museum's dramatic Potomac Atrium (the room features a 120-foot domed ceiling). The evening began on a strong patriotic note with the U.S. Navy Band accompanying military and Native American color guards for the Presentation of the Colors. Grammy nominee and eight-time Native American Music Awards winner Jana Mashonee sang the national anthem while Atmosphere Lighting blanketed the atrium walls with projections of the American flag.
After a short video tribute to the American mustang, Madeleine Pickens offered her thanks and welcomed Chief Arvol Looking Horse, who offered a traditional Lakota blessing before the seated three-course meal began. Ridgewells' Southwestern menu began with an appetizer trio: a sweet corn tamale on a bed of poblano corn salsa; pinto, black and green bean salad served in a corn husk; and chilled butternut squash soup. The main course was a bison tenderloin with red wine, pancetta, and rosemary served with a sweet potato puree and root vegetables.  
During the entrée guests were treated to a performance by American Idol alum Katharine McPhee and opera singer Josh Page. While the evening began as a celebration of America's heritage, the event also became an 82nd birthday party of sorts for T. Boone Pickens, who was presented with a towering cake designed like a traditional Native American tepee. Following a rendition of "Happy Birthday," servers doled out chocolate-strawberry cake along with a festive glass of Blanc de Bleu Cuvee Mousseux, a pastel blue sparkling wine.
The evening wrapped up shortly after dessert at 10 p.m., and departing guests were offered a Saving America's Mustangs gift bag that featured two Georgetown Cupcakes, a poster, chocolate, and a copy of Wild Horse Annie and the Last of the Mustangs.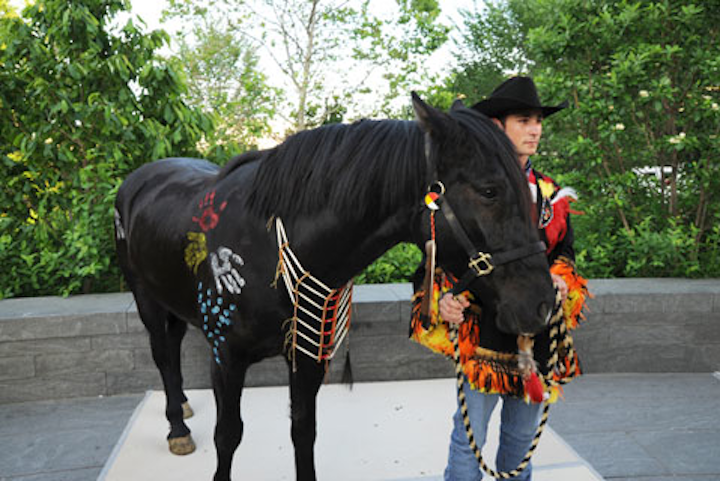 Photo: Nashan Naltchayan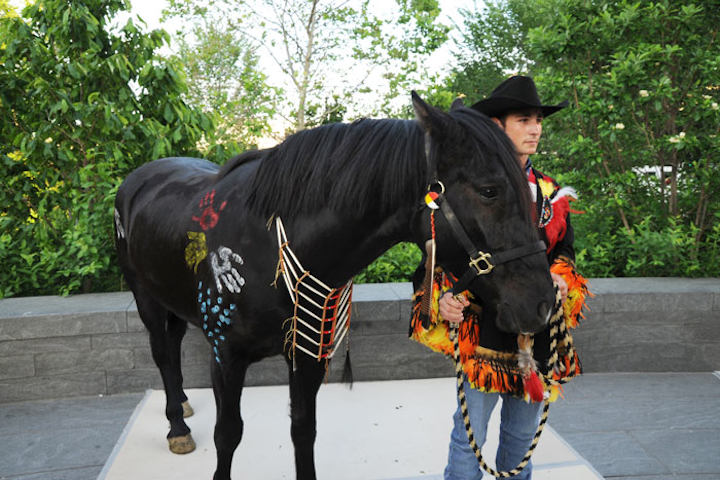 Photo: Nashan Naltchayan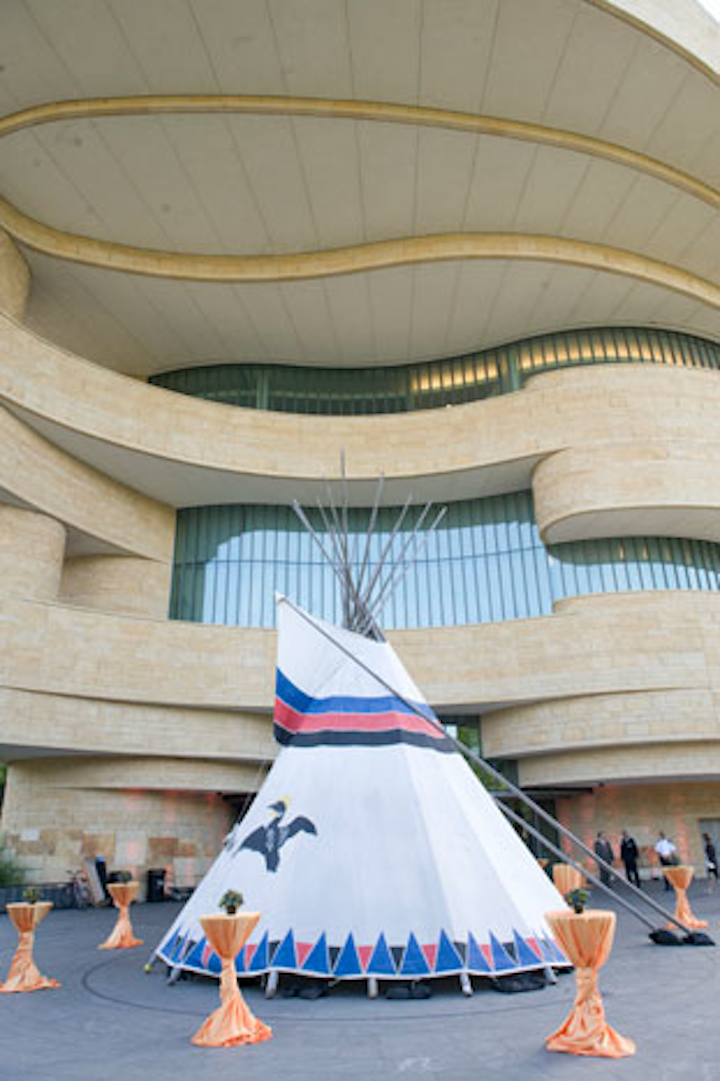 Photo: Bryan Blanken, Freed Photography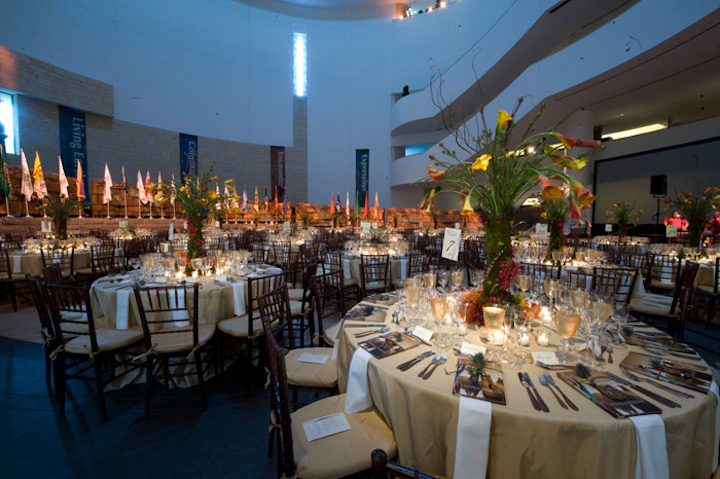 Photo: Bryan Blanken, Freed Photography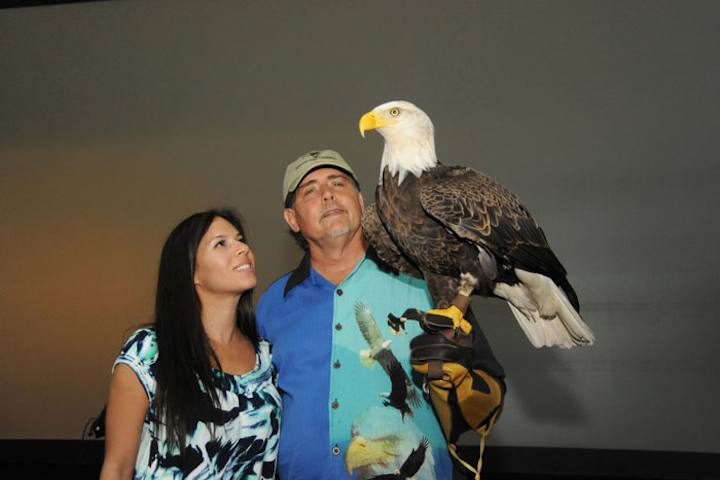 Photo: Nashan Naltchayan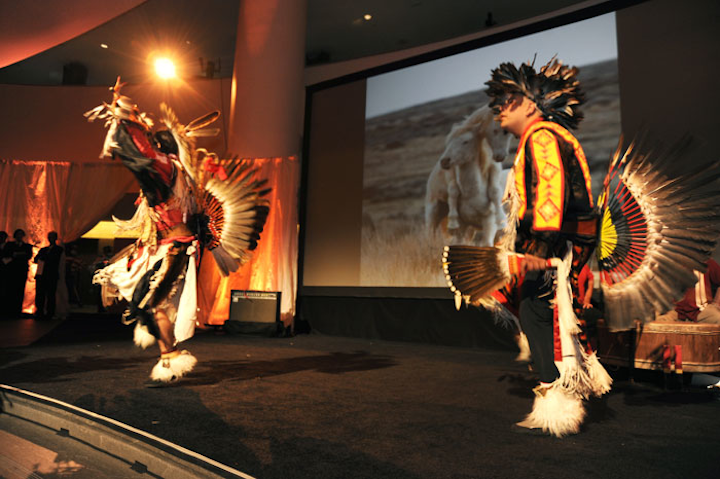 Photo: Nashan Naltchayan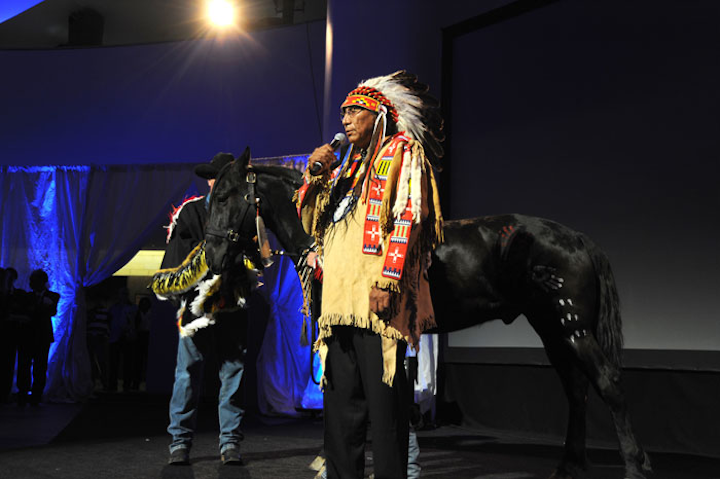 Photo: Nashan Naltchayan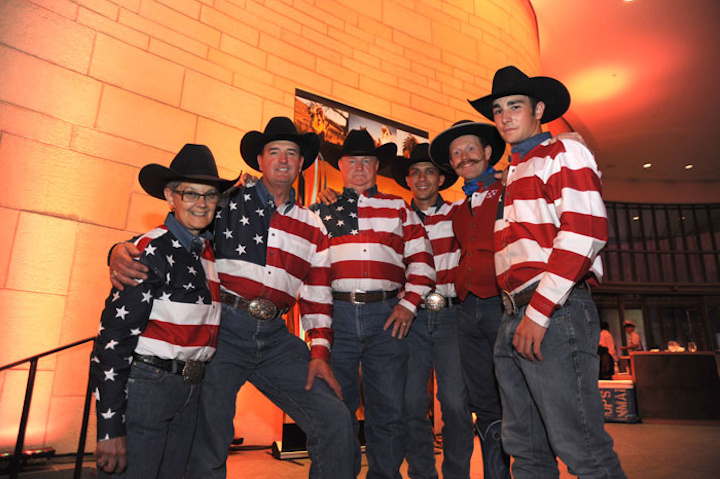 Photo: Nashan Naltchayan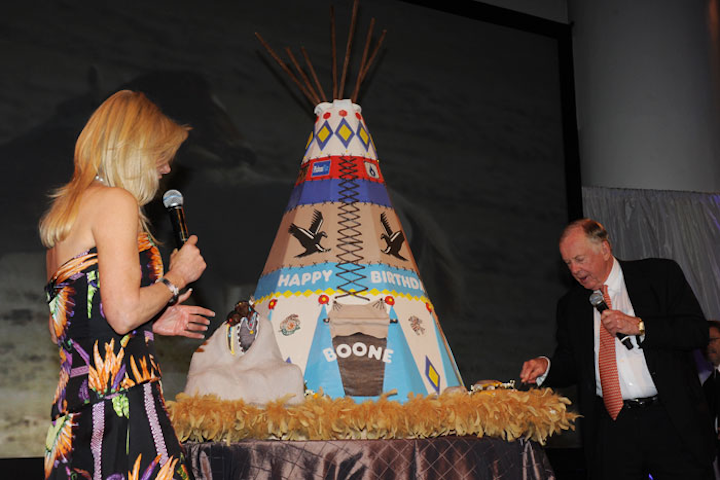 Photo: Nashan Naltchayan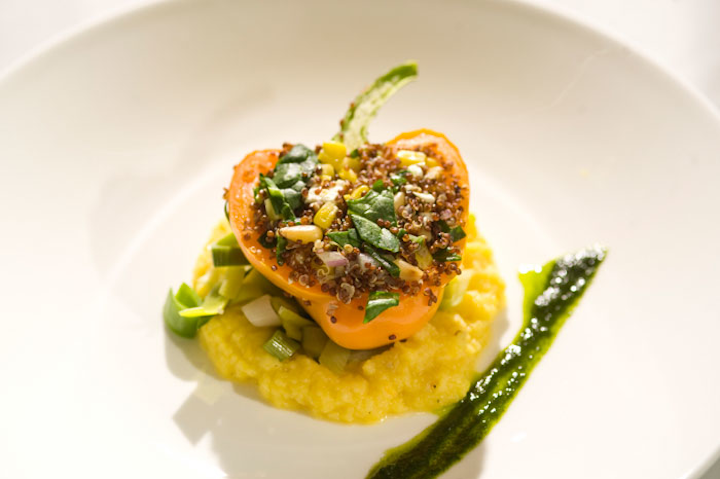 Photo: Bryan Blanken, Freed Photography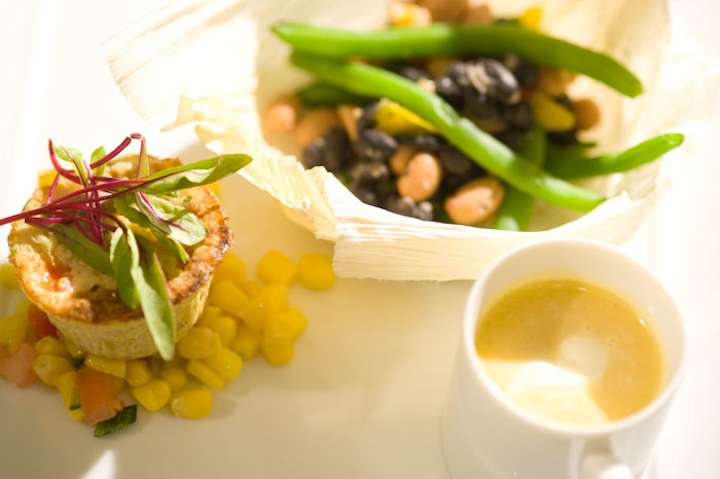 Photo: Bryan Blanken, Freed Photography
Featured Venues/Suppliers: