Podcast: How to Create Thoughtful Events for Every Type of Client (Episode 119)
Los Angeles-based event and wedding planner Debbie Geller shares her tips and tricks.
October 16, 2018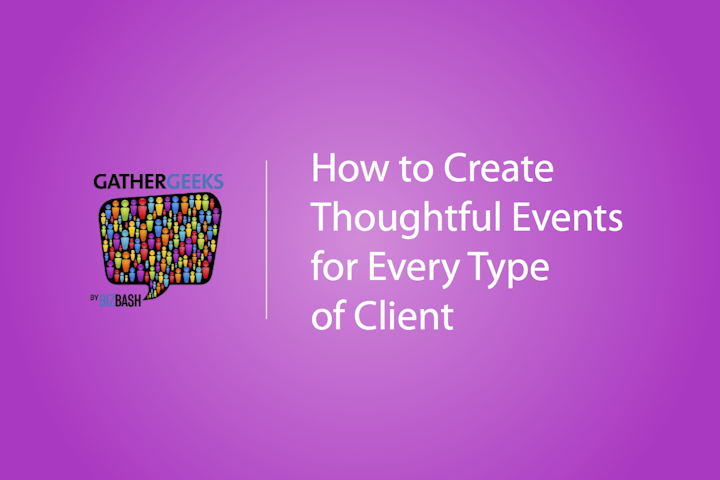 Hosts: David Adler, Beth Kormanik
Guest: Debbie Geller
In this episode of GatherGeeks, David Adler, C.E.O. of BizBash, and Beth Kormanik, editor in chief of BizBash, hear from Debbie Geller, owner of Los Angeles-based Geller Events. She shares her tips and tricks for creating a positive first impression, dealing with big egos, maintaining client relationships, and creating intentional human moments. She also dives into how she designs for all five senses, creates event flow, and convinces guests to make the ultimate sacrifice: giving up their cell phones.
Sponsored by Hilton Meetings & Events and Zkipster.
Running time 40:32.
Roundtable Discussion: why an event should be revealed in layers; when an event's schedule should be adjusted based on attendee energy; why certain clients don't want an event hashtag; how to build up legacy clients; how events in Los Angeles differ from the rest of the country 
Further Reading
Coming Soon to GatherGeeks
Todd Fiscus, Jes Gordon, the team behind the Engage Wedding Summit
This Episode Is Sponsored By...
Zkipster
Zkipster is the guest management platform used by top event teams for everything from guest lists to seating charts and online invitations. If you're looking for next-generation event software that helps deliver perfect guest experiences, head over to Zkipster's website at zkipster.com to try a free event.
 
Hilton Meetings & Events
Planning an event and wondering how you can give your attendees the best experience possible? Take advantage of customized meetings with Hilton that make it easier than ever to incorporate health, wellness, entertainment, and waste reduction. From Yoga & Yogurt morning starts to Puppies & Ice Cream afternoon breaks, Hilton will help you build an extraordinary meeting that attendees will remember. To book your next meeting or event, go to meetings.hilton.com.