2015 Preview: 10 Most Anticipated Boston Venues for Meetings and Events
The conference spaces, eateries, drinking spots, and more to slated to open for events and entertaining in Boston next year.
December 24, 2014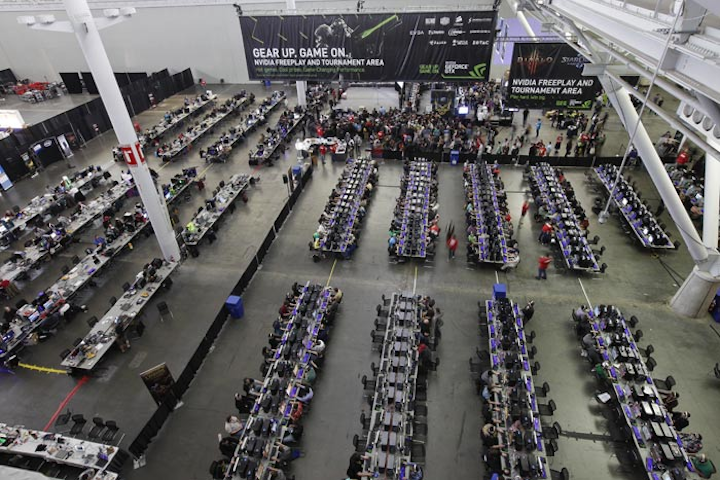 Photo: Courtesy of Boston Convention & Exhibition Center
Looking for a new venue to host your next event? Here are the most anticipated Boston restaurants, corporate event venues, hotels, conference centers, and private and party rooms to open next year. These new and renovated Boston venues can accommodate groups large or small for private and corporate events, conferences, meetings, weddings, business dinners, teambuilding activities, cocktail parties, and more.
1. Taking over the former Radius space in Downtown Boston, the New York restaurant Serafina will open a Boston outpost in mid- to late-January. Serving light Italian fare like thin-crust pizza, the 12,000-square-foot space will seat 140 guests in a variety of settings. There will be three private dining rooms, including one large room on the lower level that includes a pre-function lounge and private bar area, as well as large bank vault, which has been converted into a unique private dining setting. Come spring, there will also be patio seating.
2. In January, the popular Cambridge bar Bukowski Tavern will finally reopen after a major overhaul under the helm of Boston favorite chef Brian Poe, known for Poe's Kitchen at the Rattlesnake, the Tip Tap Room, and Estelle's. Poe will put his original spin on classic bar food, like burgers made from traditional beef, wild game, or vegetarian ingredients. The space will be available for buyouts.
3. The Boston Convention & Exhibition Center is undergoing a $2.6 million wireless infrastructure overhaul, which will increase the number of existing wireless access points from 113 to at least 580. The center has 82 meeting rooms totaling 160,000 square feet of conference space and a ballroom measuring more than 40,000 square feet. On-site parking and extensive taxi and shuttle service are available, as is a ride on Boston's MBTA, just a few steps away. The project is slated to begin live testing in May and will continue throughout the summer.
4. If Michael Scelfo's 2014 debut of Harvard Square favorite Alden & Harlow is any indication, the 2015 opening of his second restaurant will make an impact on the Boston dining scene. Tentatively named Naco, (it means "irreverent" in Spanish) the taqueria with indoor and outdoor space will open in the former Lotte Market space on Massachusetts Avenue near the Massachusetts Institute of Technology early next year.
5. Located in a pre-Civil War era building in the Port on Boston Harbor in Dorchester, the Boston Harbor Distillery will serve as a distilling facility as well as an event space, tasting room, and mercantile, where groups can gather to experience the making of unique spirits inspired by early American entrepreneurs. (Think Putnam New England Whiskey, Lawley's New England Spirit, and Seymour's Coffee Liqueur.) Founded by the team behind Boston Beer Company, the distillery is aiming to open early in the year.
6. There's a reason Tim and Nancy Cushman's refined sushi eatery O Ya is repeatedly named one of Boston's top restaurants. Now, the couple is taking a step into the izakaya (Japanese pub) business with Hojoko inside the Verb Hotel in Boston's Fenway neighborhood. The restaurant has not yet set an opening date.
7. The team behind Somerville's highly acclaimed Bergamot will open Bisq in Cambridge in early January. The name comes from the initials of its location—Bergamot in Inman Square—and the 49-seat restaurant will focus on eclectic small plates like smoked mussels with braised endive, pear, and pancetta, and barbecue beef on brioche with fried pickled green tomatoes. The space will feature two bars: one will be an interactive charcuterie bar overlooking the open kitchen, the other will be dedicated to unique beer and wines.
8. Radio host and restaurateur Greg Hill will open Flank in Waltham's new 1265 Main development in the fall. The massive 8,000-square-foot space will revive the turn-of-the-20th-century dining tradition of the "beefsteak dinner," a boisterous, mass dining experience. Flank's menu will feature less common cuts of beef like its namesake flank, as well as skirt, hanger, and coulotte.
9. Jack's Abby Brewing, the popular Framingham brewery run by the three Hendler brothers, is undergoing a massive expansion with the move to a 67,000-square-foot operation that will include a canning line, brew house, and 5,000-square-foot tasting room and restaurant with a full menu and bar. The tasting room space, which will fit 150 people, is expected to be available for rental by the fall. There will be 24 Jack's Abby Beers on tap.
10. With an anticipated opening in late February or early March, Select Oyster Bar will be the new outpost for Michael Serpa, the popular chef from the North End favorite Nepture Oyster. The small, neighborhood restaurant will serve local New England seafood in a cozy Back Bay brownstone on Gloucester Street that offers about 30 seats.
Featured Venues/Suppliers: