This Week in Event Venues: Las Vegas Reopens Casinos, Anaheim's Convention Business Bounces Back, and More
Rounding up the latest news from hotels, convention centers, meeting spaces, restaurants, and other event venues across the United States.
June 11, 2020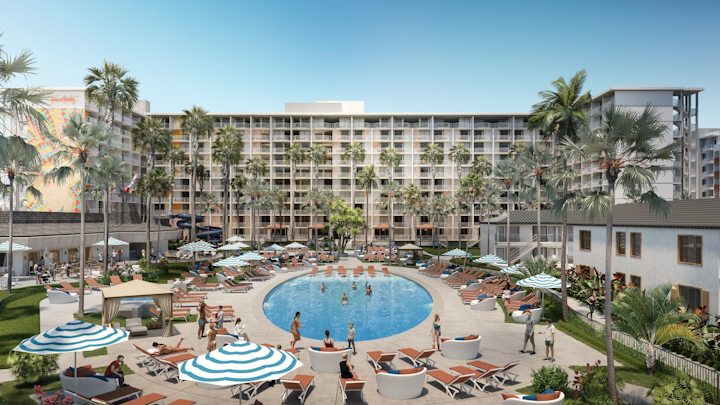 Rendering: Town and Country
As hotels and event spaces begin to cautiously reopen after coronavirus-related shutdowns, we're here to round up the biggest news of the week—in one convenient place. Got a tip? Get in touch!
In Case You Missed It
On BizBash this week, we took an in-depth look at hotels in a post-coronavirus world. We also rounded up eight anticipated venue openings and renovations across the U.S. and beyond, from the Javits Center in New York to the Congress Center Hamburg in Germany.
City Spotlight: Las Vegas
Big news from the last week—Las Vegas is back, baby! And what happens there... can possibly inspire other cities looking for ways to safely reopen. Casinos were officially permitted to open on June 4, and the resorts took a number of precautions to keep guests safe. In one example, Caesars Entertainment—which operates Caesars Palace, Flamingo Las Vegas, Harrah's Las Vegas, The LINQ Promenade, and the High Roller Observation Wheel—is requiring all hotel guests to undergo temperature screenings prior to check-in. Employees are required to wear masks, and guests are encouraged to do so as well. More safety steps for the venues' meeting areas include hand sanitizers outside each room, frequent cleaning, multiple registration areas to enforce physical distancing, and the addition of a dedicated food safety manager.
"As we travel together through a new chapter, the health of our guests and our team members continues to be our priority," said Tony Rodio, CEO of Caesars Entertainment, in a post on the company's site. "We've carefully considered guidance from government authorities, medical experts, and the CDC to develop a new way of operating in light of COVID-19." According to The New York Times, Nevada Governor Steve Sisolak is keeping a close eye on the situation and is ready to reinstate shutdowns if cases spike. Last year, Sin City drew 42.5 million visitors. 
More Reopening Updates
Another city looking forward during COVID-19-related shutdowns is Anaheim, Calif., home to Disneyland (which plans to open July 17 with limited capacity). Visit Anaheim, the city's official DMO, recently confirmed 11 upcoming conventions and 39 meetings, which will generate a combined $63 million in economic impact. The events will take place at the 150,000-square-foot Anaheim Convention Center and local hotels. 
Depending on local regulations, bars and restaurants—particularly those with outdoor space—also continue to reopen around the country with reduced capacities and creative physical-distancing measures. (Though in hard-hit New York City, says Governor Andrew Cuomo, those openings may not happen until July.) Two examples: In Los Angeles, popular West Hollywood eatery E.P. & L.P. reopened its rooftop space on Tuesday; the venue, which is currently only available for seated service, also debuted a new menu of individual small plates and bar bites. (Bonus: On its first day back, E.P. & L.P. donated 100-percent of its profits to the NAACP.) And in Chicago, Bonhomme Hospitality's Beatnik West Town has reopened its outdoor courtyard, which features a retractable roof, fully opening facade windows, and a large botanical garden. The venue has been redesigned to be compliant with new health and safety regulations; for example, large antique pieces now provide natural barriers between guests.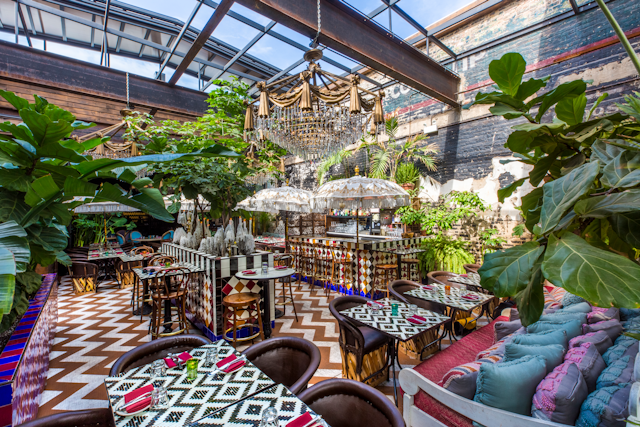 Beatnik West TownPhoto: Ethan Jollie
Moves & Milestones
Alex Kim has been named president of Enchantment Group, which oversees four luxury resorts: Enchantment Resort and Mii Amo, both in Sedona, Ariz.; The Tides Inn in Irvington, Va.; and The Cove in the Bahamas. Kim previously served as managing director of Ojai Valley Inn in California. 
June McIvor is the new president and CEO of Tolosa Winery in San Luis Obispo, Calif. The venue's event space includes an outdoor terrace, a sculpture garden, and two private indoor spaces. 
After being acquired by Maybourne Hotel Group, The Montage Beverly Hills has changed its name to The Maybourne Beverly Hills.
What's New?
In Atlanta, co-working concept Spaces opened its new flagship location in Midtown's Colony Square development on June 1. The 43,000-square-foot venue boasts several common area amenities for members, two meeting rooms, and a rooftop balcony overlooking Peachtree Street.
On June 2, the Hyatt Regency Lost Pines Resort & Spa, located on 405 acres outside of Austin, reopened its 6,000-square-foot outdoor pavilion after renovations. New additions include floor-to-ceiling windows, air conditioning and heating, and more; it holds as many as 400 people for events and is attached to the venue's Riverside Amphitheater. Also on site: the 2,000-square-foot Chief's Pavilion, which holds 210; a 12,300-square-foot lawn, which recently installed new eco-friendly AstroTurf; and 60,000 square feet of indoor event space.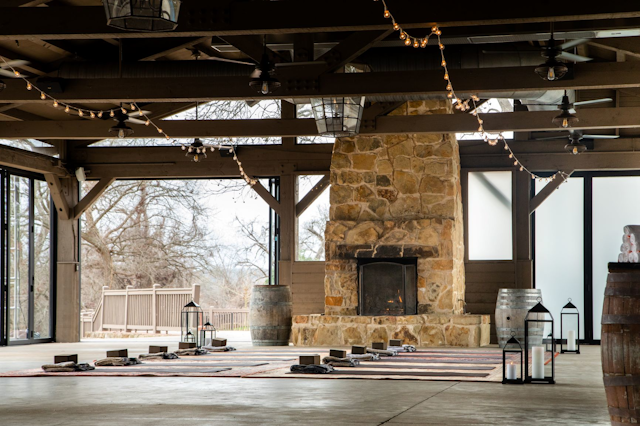 Hyatt Regency Lost Pines Resort & SpaPhoto: Hyatt Regency Lost Pines Resort & Spa
In the Works
The Renaissance Milwaukee West is slated to open in August. The first Renaissance property in the state of Wisconsin, the 196-room hotel will have almost 10,000 square feet of event space, including the 4,500-square-food Revel Hall ballroom.
The Cook County Hospital, built in 1857, is being transformed into a 210-suite hotel called Hyatt House and Hyatt Place Chicago Medical/University District. The venue, slated to open this summer, will feature more than 4,000 square feet of meeting space, open-concept public spaces, a fitness center, a food hall, and a museum paying tribute to the hospital's legacy. 
Looking further ahead, Dream Hotel Group plans to open Dream Cleveland in 2022. Housed within the city's Masonic Temple, the 207-room hotel will have 100,000 square feet of event space.