See the Massive Venues Amazon Built for a 17,000-Person Party
The Amazon Web Services bash had all the makings of a Las Vegas spectacle, from over-the-top production to entertainment that encouraged attendees to let loose.
January 18, 2017
The Amazon Web Services re:Play Party took to Las Vegas on December 1, a whopping spectacle with production on a truly over-the-top scale. Working with Amazon Web Services' senior event marketing manager Annie Hancock, Production Club designed and produced the splashy event, which was both a technological feat as well as a party that embraced whimsy and old-fashioned fun for attendees.
The event took place at the High Roller Parking Lot, adjacent to the Sands Expo Center where the company's re:Invent convention was being held from November 27 to December 1. The conference drew more than 30,000 attendees in all, and the party drew 17,000.
Production Club designed and built a 40-foot-wide by 200-foot-long bridge from the loading dock of Sands, over a private road, under the monorail, and into the parking lot. This connected the conference to the parking lot site, allowing cohesion and new types of programming for guest experience at such an enormous scale.
The event took place within two structures Production Club referred to aptly as "megastructures." Each was 200 feet wide, 400 feet long, and 70 feet tall at its highest point. Printed coverings fronted each structure. The stage design featured a changing ceiling installation and an installation called "Light Sync Revolution," in which attendees could control certain elements on stage such as lighting, visuals, and special effects.
In addition to a technological spectacle, the event was awash in low-tech crowd-pleasers—such as an array of kid-like games adapted for adults. A popular—and giant—ball pit contained 140,000 balls in which guests played and tumbled.
To further suggest the sense of the event's massive scale, more than 45,000 square feet of carpet blanketed the event space—and about 92 blue whales could fit inside one megastructure alone. Dielco Cranes provided more than 40 pieces of heavy equipment, including the world's largest single-piece hydraulic crane used in the construction and dismantling of the site. Overall, the party used 100 tractor-trailer semi trucks worth of equipment. The main stage video system contained more than than 1.6 million LEDs, and 10 miles of electrical cable went into the lighting system. A staff of 116 bartenders poured drinks, and nearly 35,000 on-site man hours went into the event's production in total.
And one last staggering stat: If the party attendees had joined hands and formed a line, they could have reached nearly from the Las Vegas Strip area all the way to the Hoover Dam, 35 miles away.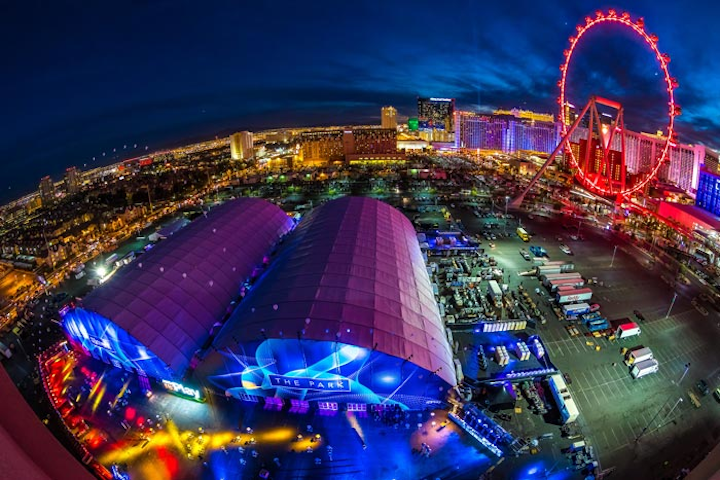 Photo: Drew Ressler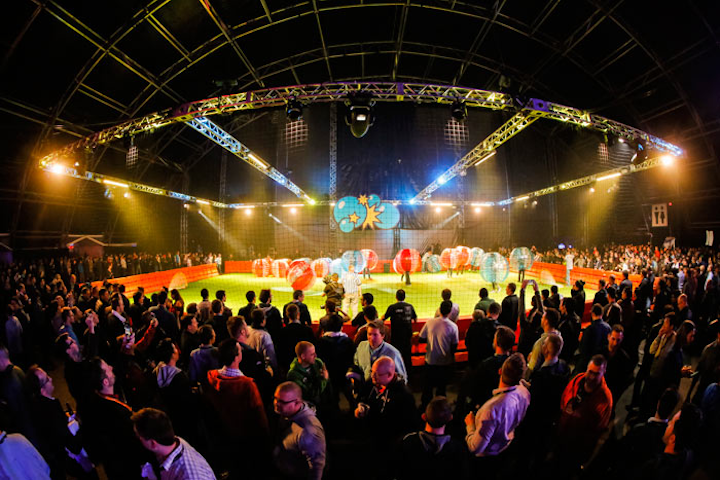 Photo: Caesar Sebastian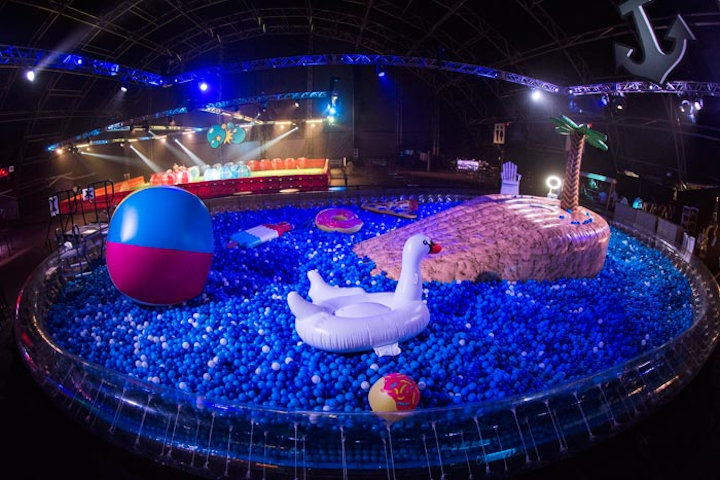 Photo: Caesar Sebastian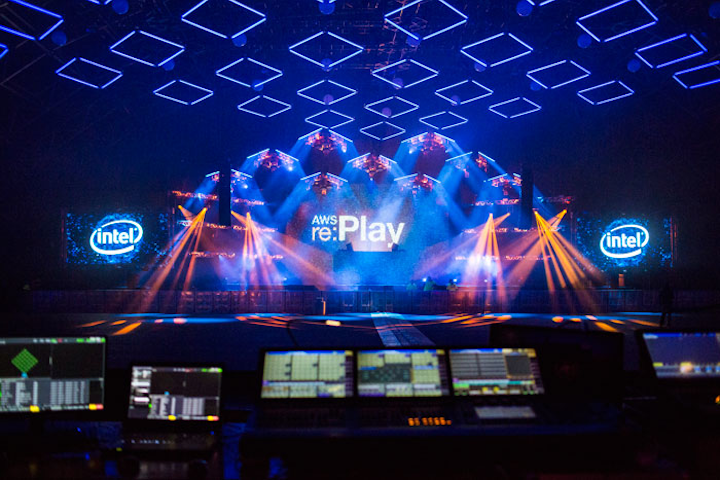 Photo: Caesar Sebastian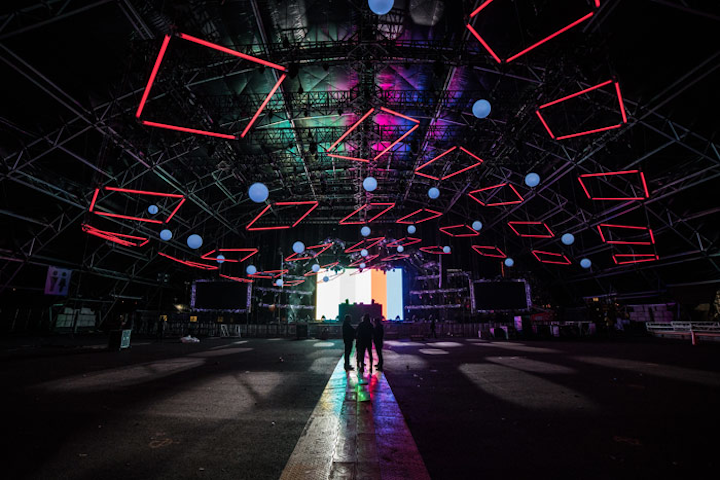 Photo: Drew Ressler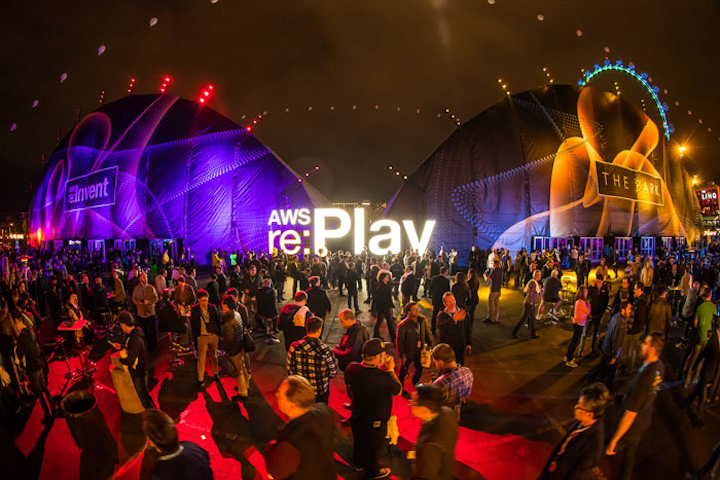 Photo: Drew Ressler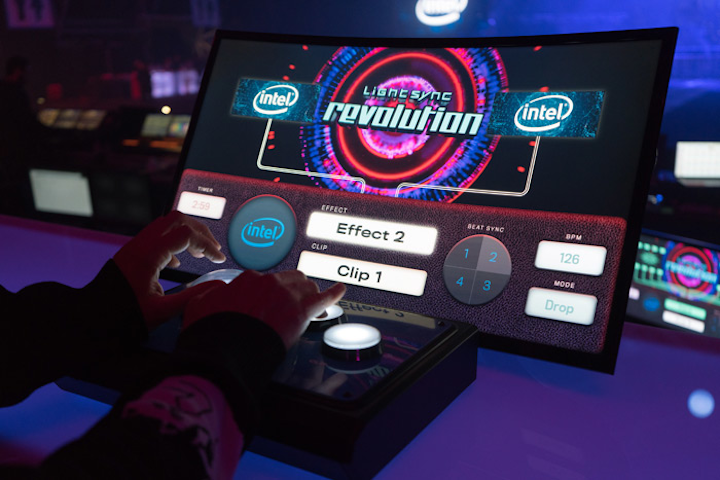 Photo: Drew Ressler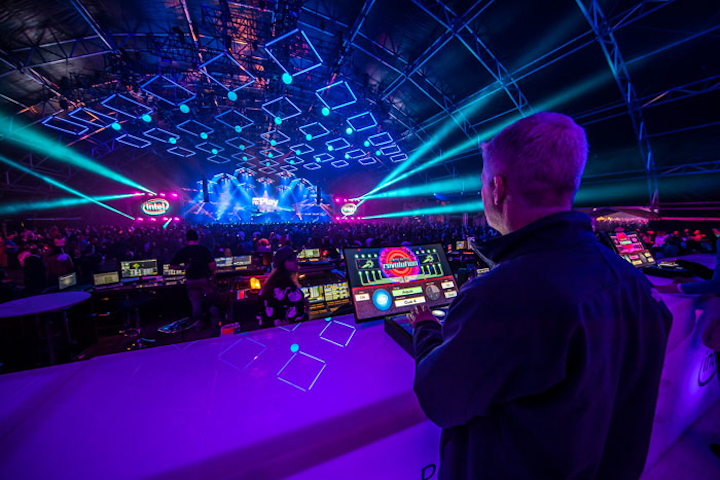 Photo: Drew Ressler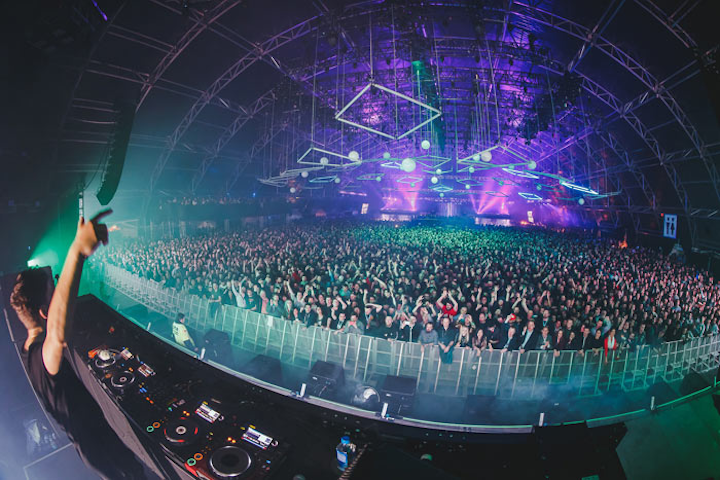 Photo: Drew Ressler
Featured Venues/Suppliers: