DoubleDutch Launches Social Event App for BizBash IdeaFests
April 8, 2013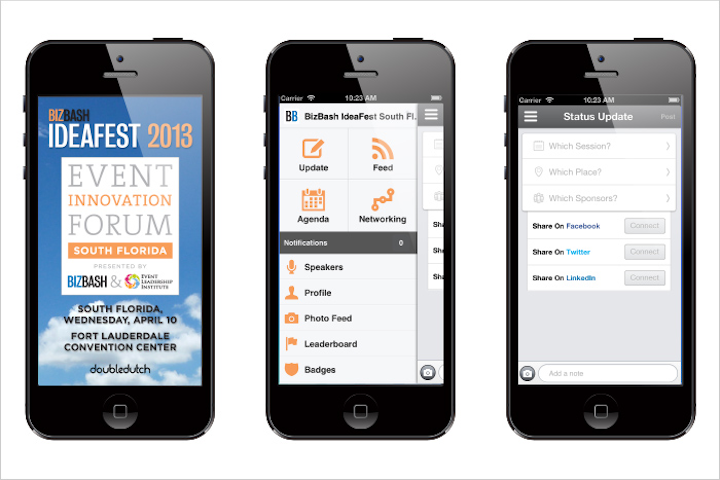 Today BizBash and mobile technology provider DoubleDutch announced a partnership that will bring a social event app to the BizBash IdeaFests in South Florida and Los Angeles. Using a custom version of DoubleDutch Events, attendees of the expo will be able to check in to Event Innovation Forum sessions, bookmark favorite exhibitors, navigate an interactive map, and browse a photo feed.
The BizBash IdeaFest app is free, available for Android, iOS, and HTML5, and it can be downloaded here.
BizBash IdeaFest South Florida is April 10 at the Fort Lauderdale Convention Center and attendees can register here; BizBash IdeaFest Los Angeles is scheduled for June 19 at the Los Angeles Convention Center.