Candy That Packs a Punch
The AX Music Lounge hosted the launch of Madonna's new single, \"4 Minutes,\" during WMC.
April 1, 2008
If two days of an all-star DJ lineup and star-studded guest list weren't enough for
BMF Media Group
's temporary AX Music Lounge at the
Raleigh Hotel
, on Friday they partnered with Warner Bros. to celebrate Madonna's collaboration with Justin Timberlake on her new single.
Her new album,
Hard Candy-
set to hit stores later this month-served as event producer Brian Feit's inspiration for the decor. His team worked tirelessly to create a sugary event by adding handmade, oversize, and authentic candy assortments to the Raleigh penthouse's interior."We used beach balls of different sizes, wrapped them with colored cellophane, and twisted pipe cleaners and pink ribbons at the ends to emulate pieces of 'hard candy,'" explained Feit. "To create a multidimensional look, we also used foam-core discs in pinks, blues, and purples-the album-cover colors."
Setting the tone right off the elevator, the penthouse foyer was filled with posters of the singing duo and album cover, as well as two flat-screen TVs playing classic Madonna videos like "Papa Don't Preach" and "Like a Virgin." Once guests were inside the intimate space-measuring just 6,000 square feet-they were treated to V.I.P. amenities including the event's signature drink, the Candy-Tini, made with Belvedere Vodka-a sponsor of the AX lounge-and fruit juice. Other event sponsors were Café Bustelo, Fiji, and Peroni.
Models, including Frankie of Bravo's
Make Me a Supermodel
, circulated throughout the room with trays of assorted candy and mini cupcakes from
Stella's Sweet Shoppe
.
"Madonna recently commented in an interview that cupcakes are her favorite, so we decided to incorporate them into the event," said Feit.
Feit's attention to detail didn't stop there. He also decided to outfit the models in boxing shorts, paying homage to the Material Girl's new album cover, on which she sports a championship belt and taped-up fists.
Throughout the evening, spin masters
DJ Tracy Young
, Bob Sinclar, and Junkie XL hit the turntables, each playing their remix of the hit dou's song.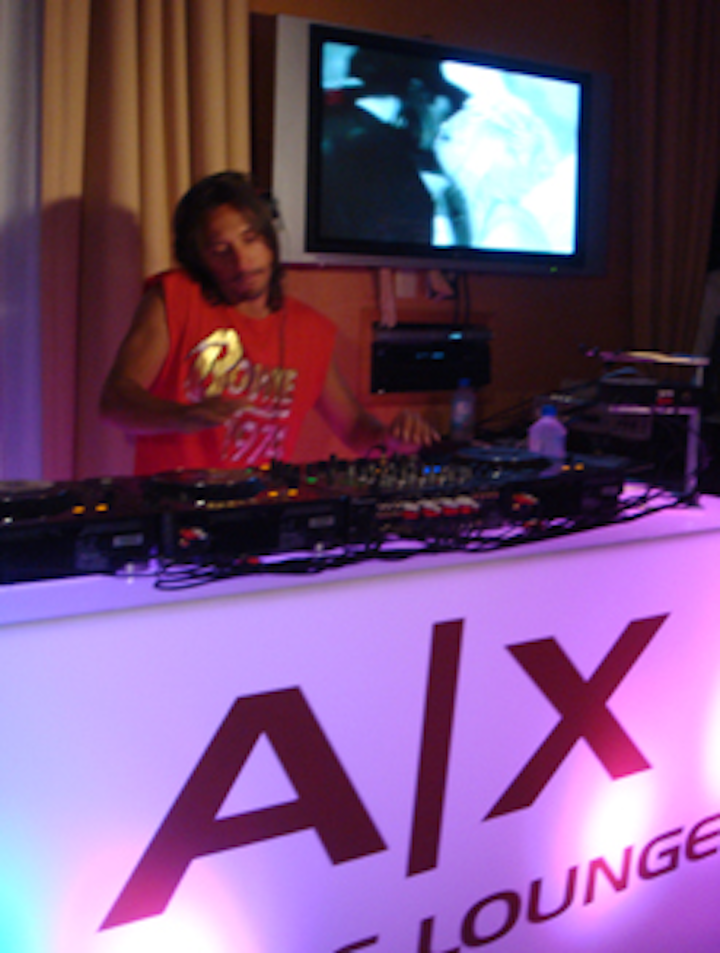 BizBash
BizBash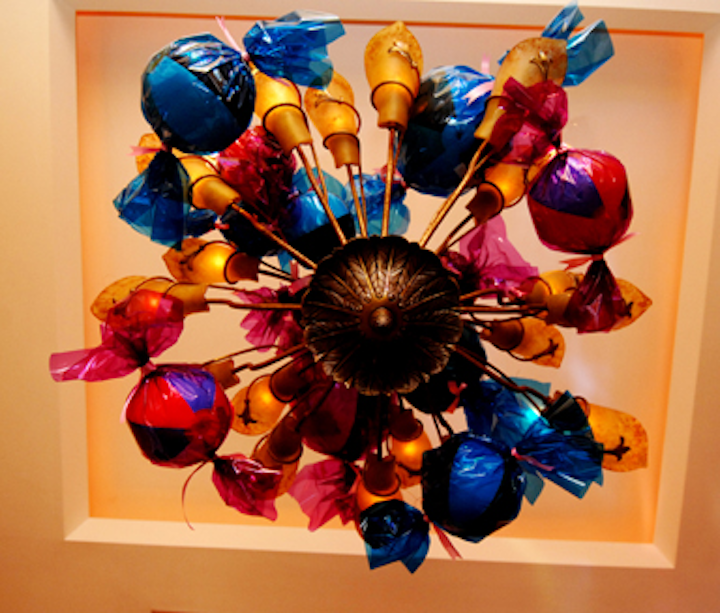 Peter Richardson of Red Eye Productions.
Peter Richardson of Red Eye Productions.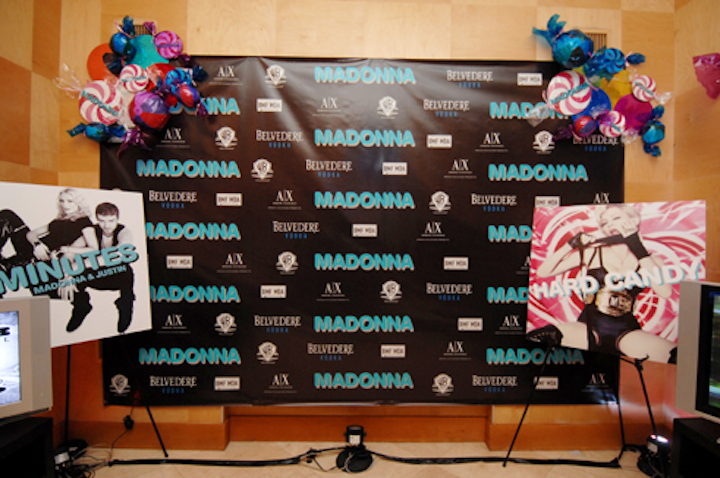 Peter Richardson of Red Eye Productions.
Featured Venues/Suppliers: