3 Poolside Dining Spots in Miami Beach
June 4, 2009
Forget the hamburgers, ice cream, and simple snacks; poolside dining on Miami Beach has evolved. Here's a look at three hotel restaurants with poolside views and high-end cuisine.

1. The Palms Hotel and Spa opened Essensia, its new Mediterranean restaurant, on Mother's Day weekend. The eatery consists of three areas: a dining room for 65, an indoor/outdoor lounge, and an outdoor terrace seating 120. Interior design firm Ba-Haus Knf drew decor inspiration from the hotel's beach locale, using shades of white, coral, and blue as well tropical elements like the capiz shell chandeliers in the main room. Adjacent to the indoor dining room, the lounge has two seating areas inside that accommodate eight each, with additional seats for 20 at the three-sided bar and wicker chairs positioned throughout the space. The lounge's 1,182-square-foot covered terrace has lounge furniture accommodating 20. The 2,000-square-foot wooden terrace overlooks the pool and botanical gardens.
2. The Fontainebleau hotel introduced Blade restaurant during the hotel's unveiling of its billion-dollar renovation in November. The sushi outlet spans 10,000 square feet and is accessible through both the hotel lobby and pool deck. Inside a 27-seat bar is the centerpiece of the 5,000-square-foot semicircular dining room. Seating 250 people, the indoor area is lined on three sides by seven burgundy leather banquettes for eight; the remaining wall is occupied by a 15-person sushi bar. Also inside: two three-prong booths and a semiprivate room for 10.

Blade Pool, the open-air extension of the lounge, spans 5,000 square feet and can seat an additional 250. Six slightly elevated, covered wooden cabanas on the far end of the pool area can host groups of 10. Additionally, there are four white circular beds seating about six each and four lounge areas accommodating four people each scattered across the tiled deck. The covered bar to the right of the pool has another 15 seats. Total buyouts for 500 can be arranged.

3. The Mondrian South Beach opened in late 2008, including the sixth Asia de Cuba location from China Grill Management. With other locations in New York, London, San Francisco, Los Angeles, and Scottsdale, the 5,200-square-foot restaurant serves Asian-Latin fusion cuisine. Designer Marcel Wanders created an all white and silver color scheme. Located to the left of the hotel lobby, the 24-seat marble communal table—surrounded by oversize high-back chairs and accented with three bell-shaped chandeliers—serves as the focal point of the restaurant, which seats 102. The 2,016-square-foot terrace can seat 100 with expansive views of the pool and Biscayne Bay. Full and partial buyouts are available.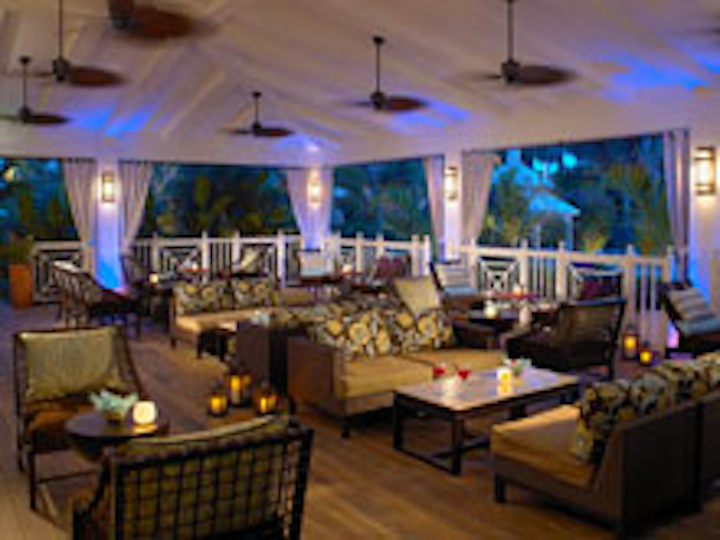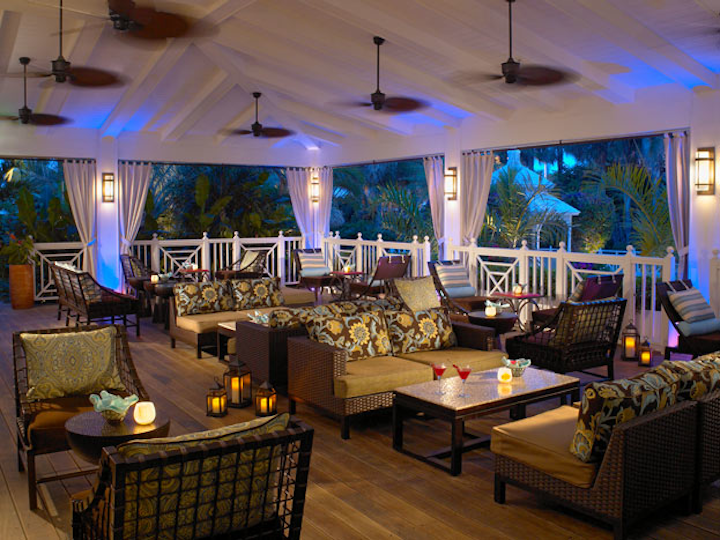 Courtesy of the Palms Hotel and Spa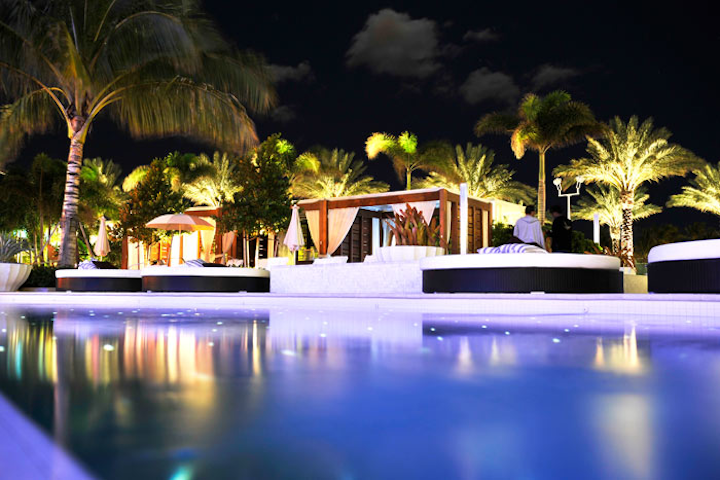 Courtesy of the Fontainebleau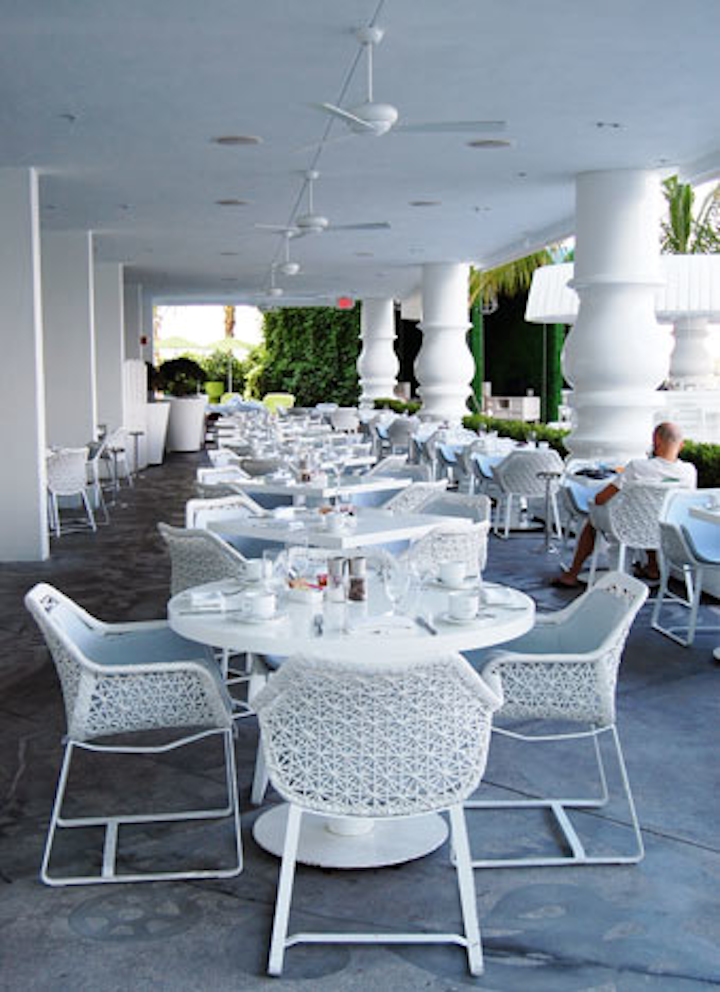 Photo: BizBash
Featured Venues/Suppliers: