Miami-Dade Gay and Lesbian Chamber of Commerce Adds Dancing, Increases Gala Attendance
June 30, 2010
The Miami-Dade Chamber of Commerce held its ninth annual gala award celebration on Saturday night. Held at the Hilton Miami Downtown for the fourth consecutive year, the event attracted more than 500 people and included additional entertainment for guests.

"Whenever we had a dinner, people would bolt to the door after it was over, but last year we had so many people who didn't want to leave," said chamber president Steve Adkins, who noted that the event changed from a seated dinner to a cocktail-style party last year. "They kept asking for dancing, so we added two hours this year after the award presentations."
The gala's decor centers around a different color of the rainbow flag each year. For this year's blue theme, the event team turned to BBJ Linen and Concept Flowers L.L.C. to decorate the tables, and Swank Audio Visual to drench the room in various shades of blue uplighting. Additionally, they asked guests to incorporate the color into their attire for the night.

The event began with a 60-minute cocktail reception, during which singer Arte Azenzer and his trio performed, before guests headed into the main ballroom for the buffet dinner and awards. Renowned DJ and drag queen Elaine Lancaster served as mistress of ceremonies alongside Mr. Miami Beach Michael Aller.

Last year's eight gala sponsors all returned this year, and six put their name on awards. Sponsors included AT&T, Wachovia, American Airlines, the Greater Miami Chamber of Commerce, and Divino Wines.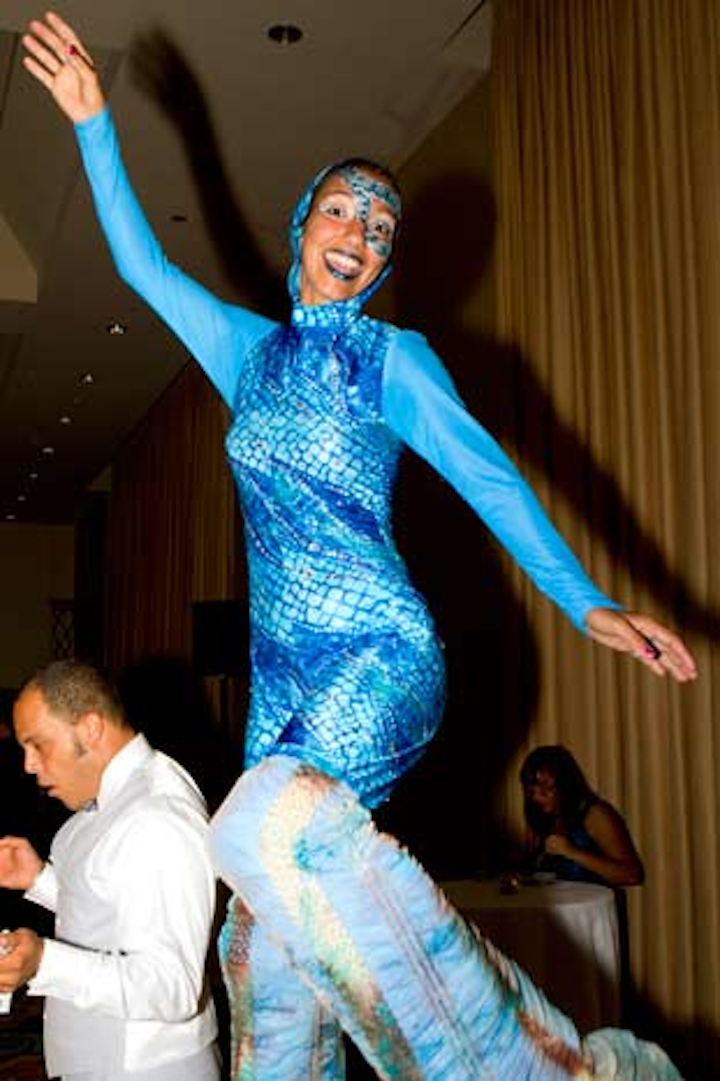 Photo: Dale Stine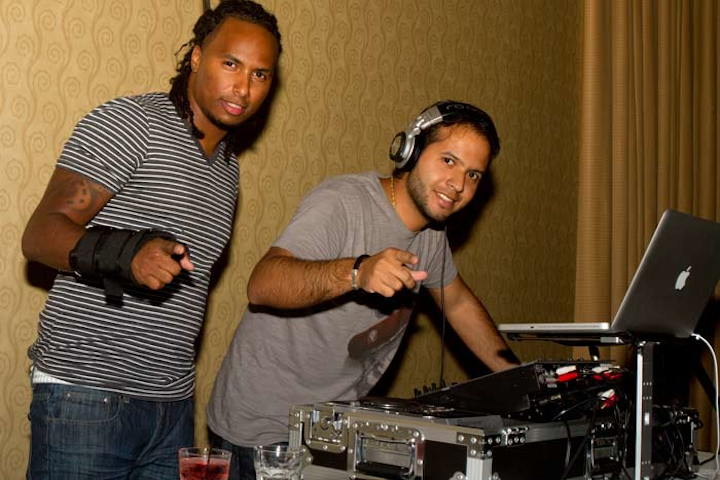 Photo: Dale Stine
Featured Venues/Suppliers: