Inside a Store Opening's Multimedia Treasure Hunt
French fashion brand Chloé took guests on a treasure hunt at its new Miami boutique.
March 5, 2015
The French fashion brand Chloé invited V.I.P. clients on a treasure hunt to explore its new store in Miami, offering treats and experiences along the way. The grand opening event, held January 21, welcomed clients to the brand's new location within Bal Harbour Shops, where it relocated to a more visible, ground-floor location.
Invitations to the event contained a golden key that guests were instructed to bring with them. Upon arrival, they saw 10 treasure chests lining the store, each printed with a letter that together spelled out "Chloé Miami." A map guided them to the treats that could be unlocked with their golden keys.
Chloé had used the treasure chest concept for a store opening in Paris and wanted to import the idea to Miami. The challenge was to condense it to the much-smaller Miami location and to add unique experiences to "make this very much Miami," said Meredith Lasher, president and C.E.O. of Bombshell Productions, which designed and produced the event with event management from 6Up.
The "E" box, for example, stood for eyewear and contained sunglasses—a staple accessory in sun-drenched Miami. A box marked "I" contained ice cream, which was kept chilled with a discreet layer of dry ice. Catering from Shiraz Events used tropical flavors like mango, and DJ Vashtie Kola created a Miami-appropriate playlist.
Bombshell dealt with several logistical hurdles, such as fabricating the treasure chests to hold multiple trays of goods so staff could discreetly restock them without interrupting the experience.
"From a design perspective, we were thinking about form and function," Lasher said. "You don't want someone there with cardboard box restocking. It was a brand new experience no matter at what time you approached the boxes."
Treasure chests with more valuable items were located toward the back of the store to intentionally draw people through the event, Lasher said. Another way planners kept the guests moving through the event was to expand the footprint to a landscaped courtyard outside, where a step-and-repeat and photo booth were set up.
"It was a very open format and design," Lasher said. "The spirit of Chloé is freedom and a natural, graceful environment. Nothing here was forced. They could engage at their own pace and leisure."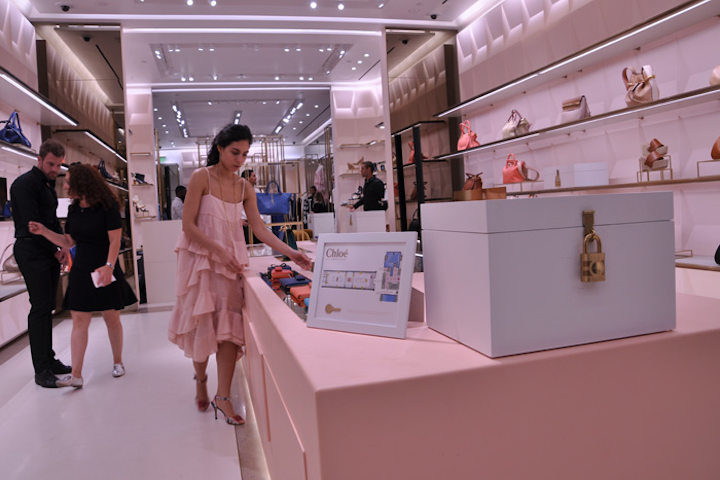 Photo: Bombshell Productions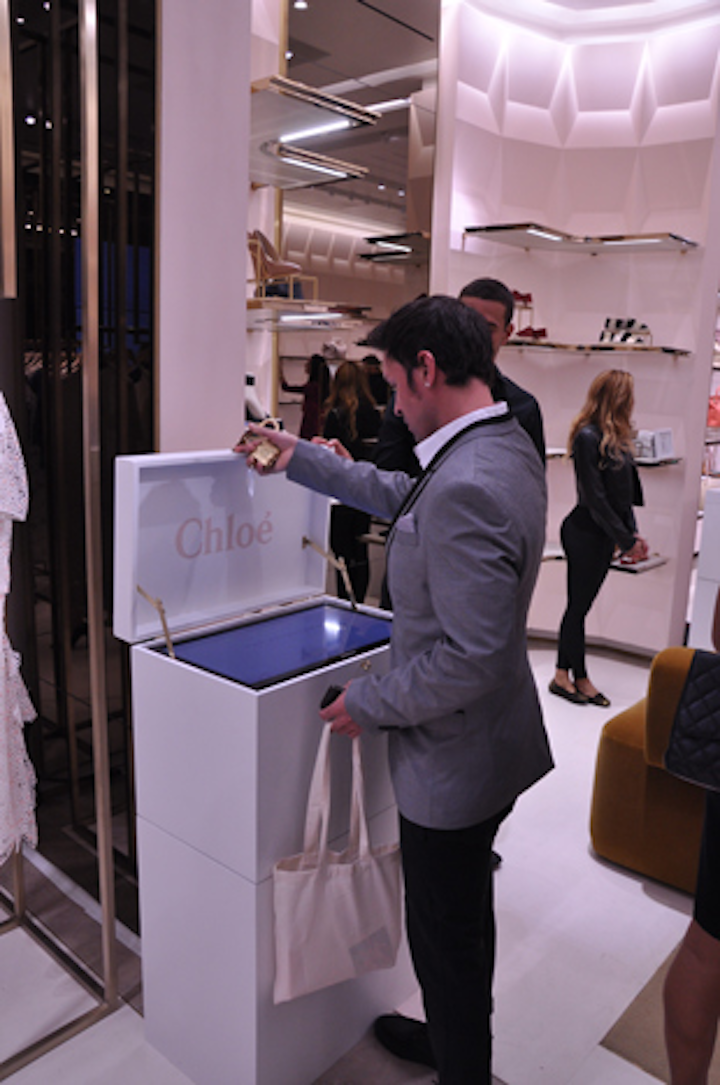 Photo: Bombshell Productions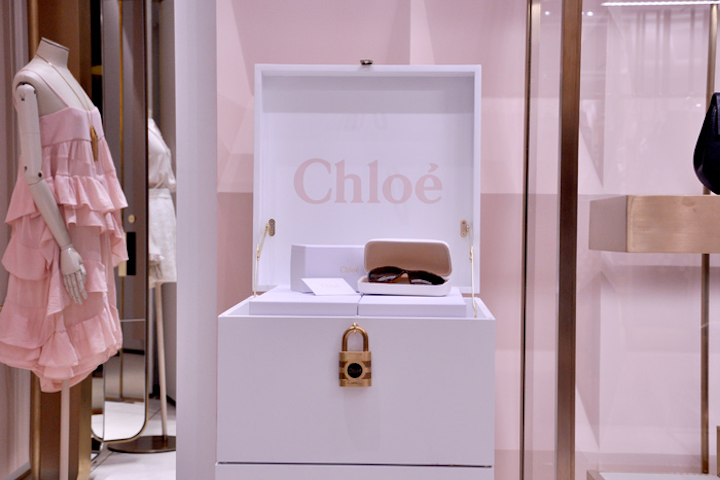 Photo: Bombshell Productions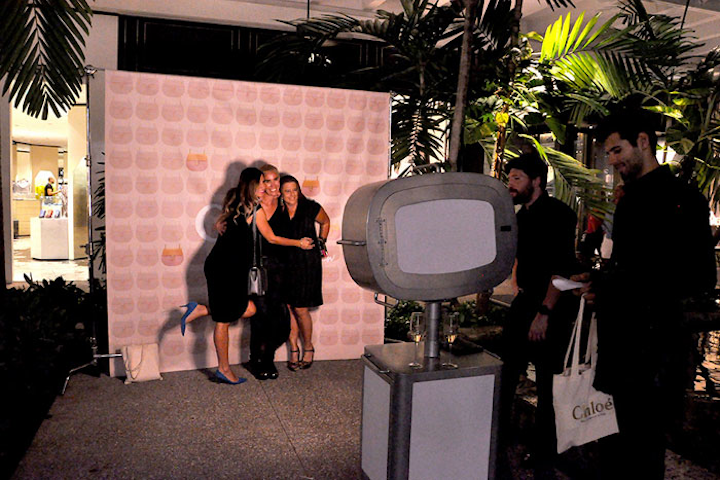 Photo: Bombshell Productions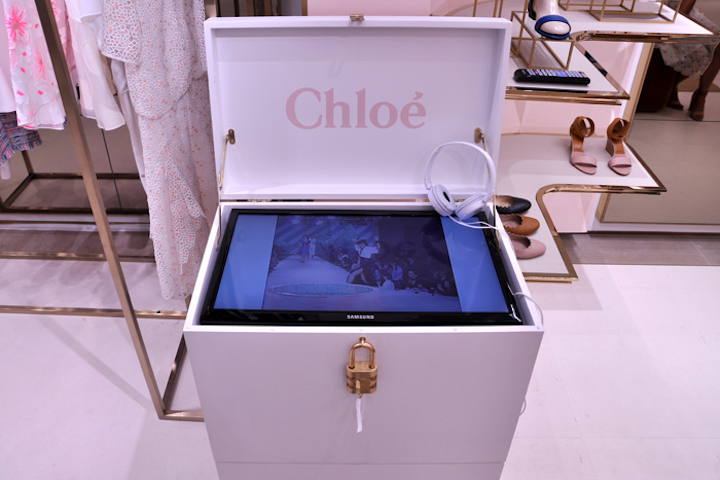 Photo: Bombshell Productions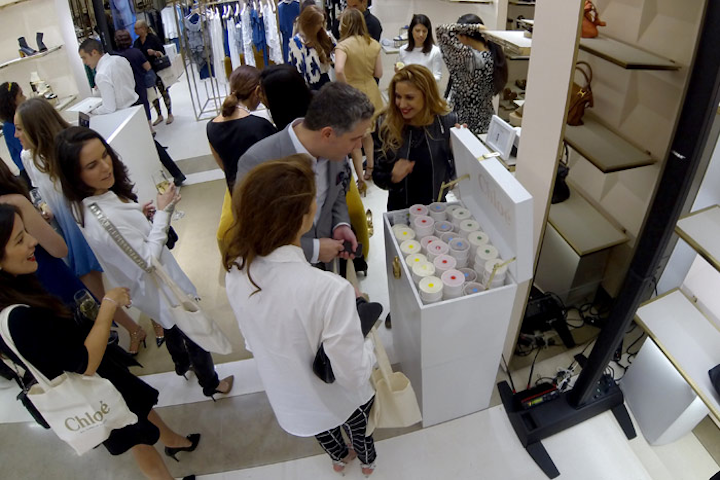 Photo: Bombshell Productions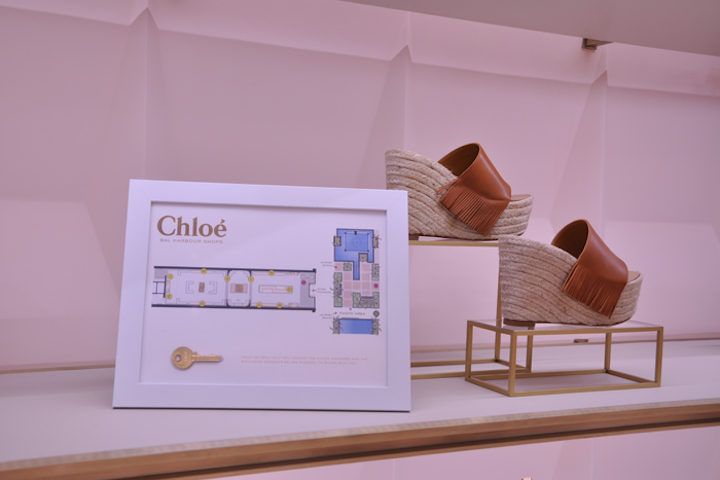 Photo: Bombshell Productions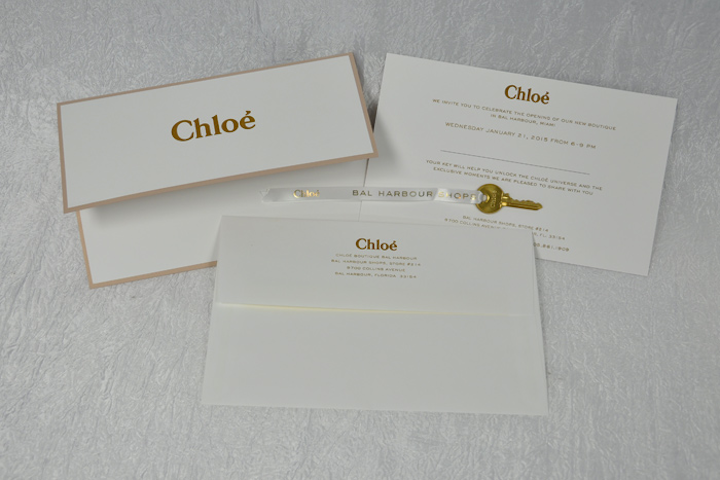 Photo: Bombshell Productions
Featured Venues/Suppliers: