Why Samsung Brought SXSW to New York
The electronics brand and South by Southwest sponsor streamed events from the festival at its new flagship location in New York.
March 15, 2016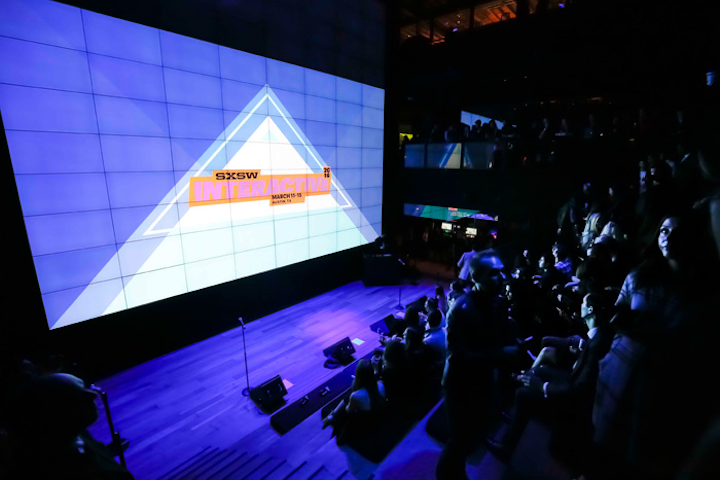 Photo: Adam Kargenian
New Yorkers who couldn't make it to Austin, Texas, for South by Southwest this year only had to travel to the meatpacking district to view panels and activations from the tech program of the festival. From Friday to Sunday, festival sponsor Samsung live-streamed musical acts from its inaugural Galaxy Life Fest and various panels from SXSW Interactive at its new flagship location, Samsung 837.
The venue, which opened last month, offered guests the opportunity to view events like President Barack Obama's keynote and performances by Lil Wayne and Public Enemy on a giant multimedia screen. The event was exclusive to Samsung Galaxy owners and was held in conjunction with the launch of the Galaxy S7 and S7 Edge.
Zach Overton, vice president and general manager of Samsung 837, said the new space gave Samsung an opportunity to expand the reach of its activations in Austin.
"It made natural sense for us to create extensions from those activations to allow New Yorkers to get to experience them here in their hometown if they didn't have the opportunity to get to Austin," said Overton. "The main parts of our sponsorship agreement are reflected on the ground in Austin, but we're making sure that those activations are felt here in New York and vice versa."
While a majority of the events were live-streamed from the festival, Samsung also provided New York guests exclusive experiences including culinary demonstrations and a performance by Santigold—which was streamed to attendees at the Galaxy Life Fest in Austin.
A Samsung 837 spokesperson also noted that the events mark the first time SXSW has been streamed in this type of capacity to New Yorkers.
"It's the first time we're really able to have an upstream-downstream aspect with our experiential activations," Overton said. "We see this as the first of many of these types of examples where New Yorkers will get to experience some of the best cultural moments around the nation at 837."