Rock and Stroll
Van Cleef & Arpels kicked off Fashion Week with a stylized tour of Paris, French performers, and some very close quarters.

September 7, 2007
Here's the great thing about Van Cleef & Arpels jewelry: It can stop people in their tracks. Here's the bad thing about Van Cleef & Arpels jewelry—at least at its September 4 Fashion Week kickoff event at the Hammerstein Ballroom: It can stop people in their tracks.
The luxury brand invited 1, 200 attendees to take in "Une Journée a Paris," an evening built around the theme of a woman's walk through the City of Lights, which highlighted a one-of-a-kind collection. To create the sense of a tour of the city, planners constructed a wide, winding corridor in the foyer of the main ballroom space, and around each corner stationed a pair of beautiful models wearing gowns and gems in front of a backlit photo of a famous Parisian locale: the Opera, the Eiffel Tower, the Jardin de Tuileries.
The lovely tableaux were enhanced by artful lighting and site-specific soundtracks (birds at the Tuilerie, elevator gears at the Tower), but it didn't take long before the six-stop tour got backed up, big time, causing guests' progress through the installation to come to a slow crawl. Within the increasingly hot space, the words
claustrophobic
and
maze
were spoken more than once, as was "This is starting to annoy me; why can't we just get in?" (Servers passed appetizers and drinks from caterer
Feast & Fêtes
, making the wait perhaps a bit more tolerable.)By 8:30, most guests did get into the main space, where, in addition to the balcony, black risers dotted with pink illuminated cubes provided seating. Yards of smoky-lavender-colored fabric served as curtains on the stage as well as draping on either side of the house, which was suffused with the the evening's signature hue of dusty pink.
Spirits seemed to rise as champagne flowed freely and the evening's fashion show began. Models strutted in front of an 86- by 10-foot screen that ran the length of stage and showcased graphic animations referencing the jewelry line's forms, as well as images from the aforementioned Parisian journey: the Tuilerie, the Eiffel Tower, the Avenue Montaigne. The appearance of two French poodles (one dyed shocking pink) prompted cries of "Bravo" from the crowd.
After a brief interlude, the Lido Cabaret Dancers took the stage (some of them topless, no less). The French power pop quartet the Plasticines finished out the live entertainment portion of the night, and DJ Pedro Winter followed them. By that time, memories of that long line were probably long gone.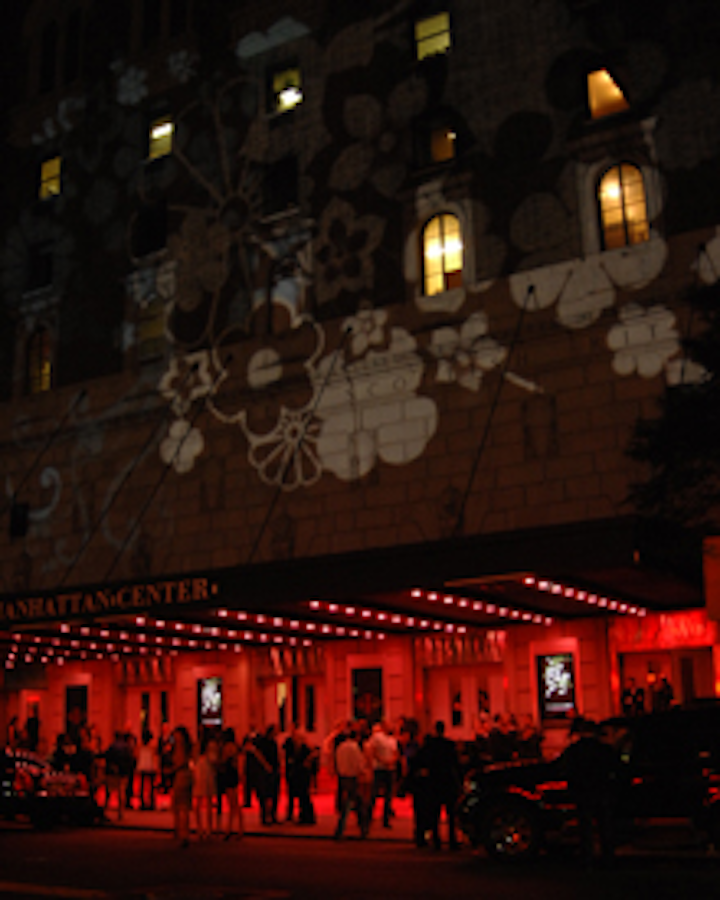 Photo: www.startraks.com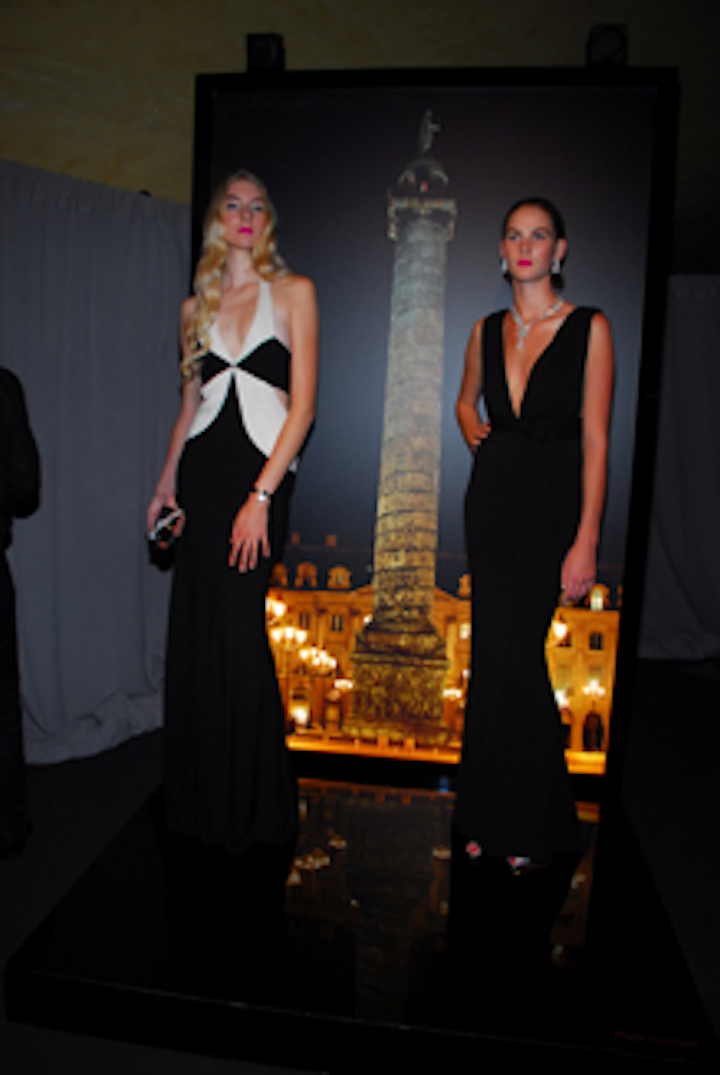 Photo: www.startraks.com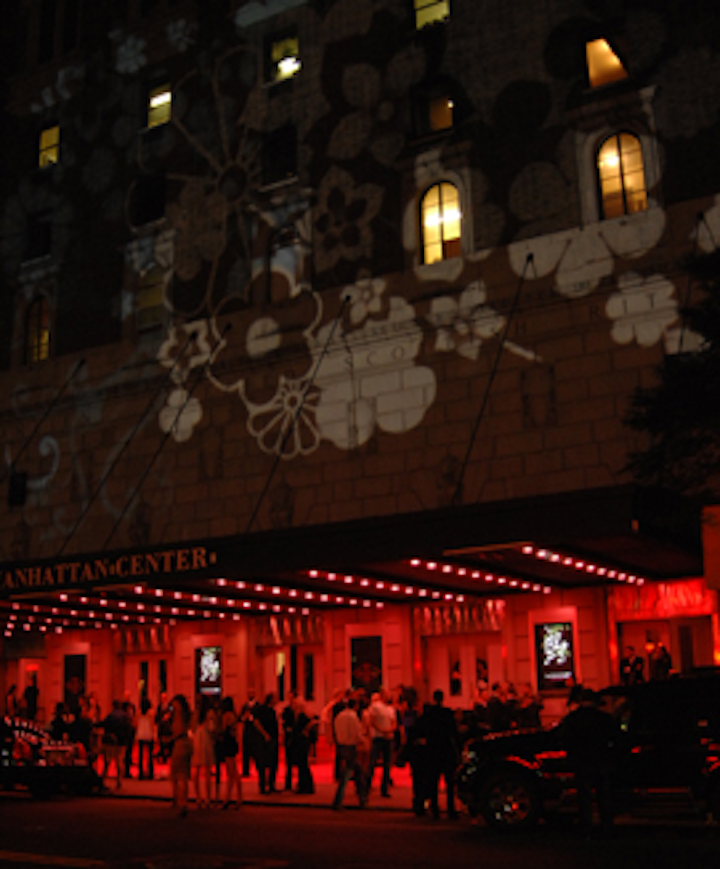 Photo: www.startraks.com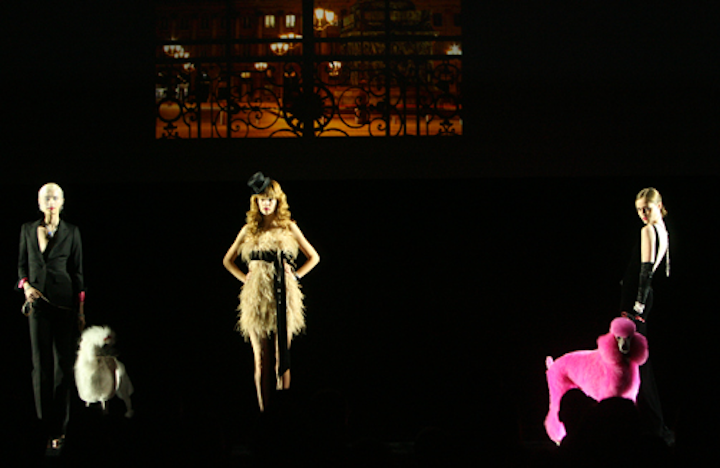 Photo: www.startraks.com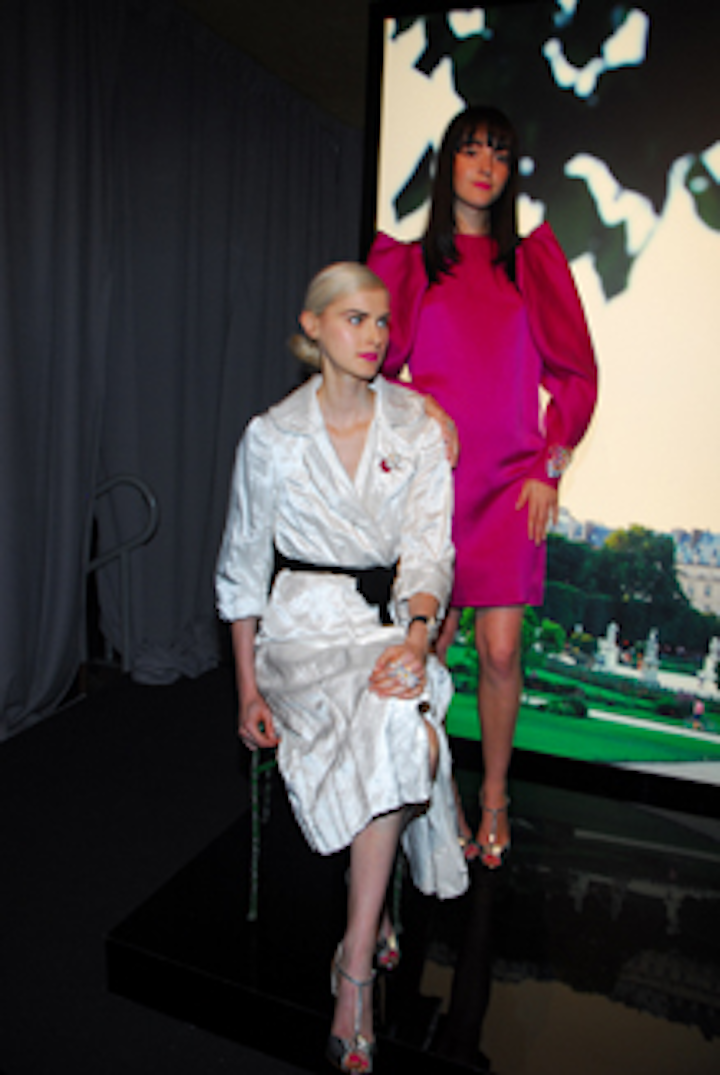 Photo: www.startraks.com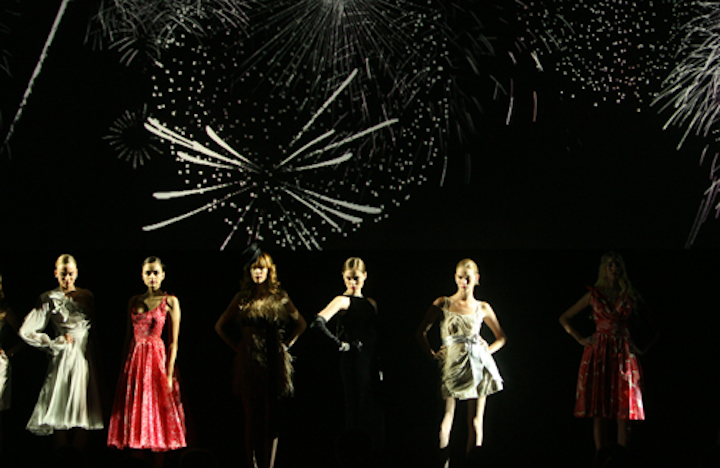 Photo: www.startraks.com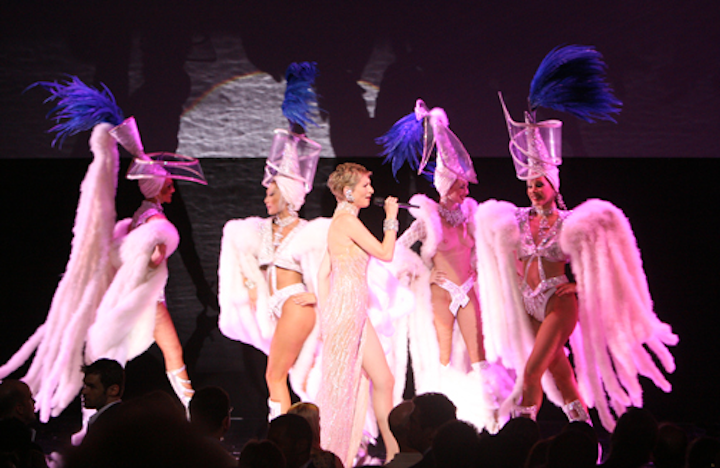 Photo: www.startraks.com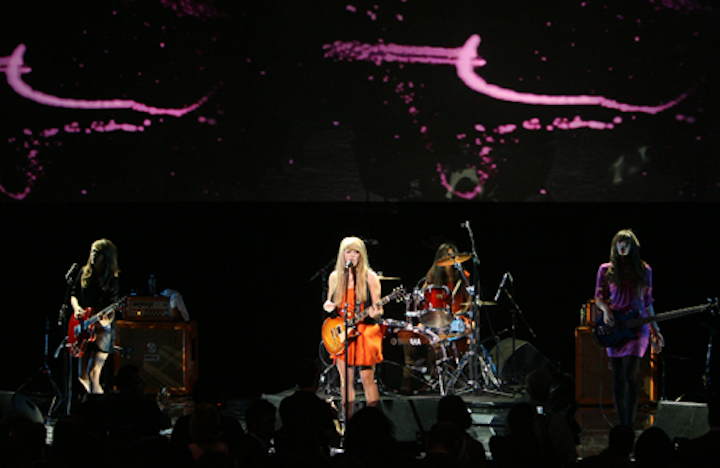 Photo: www.startraks.com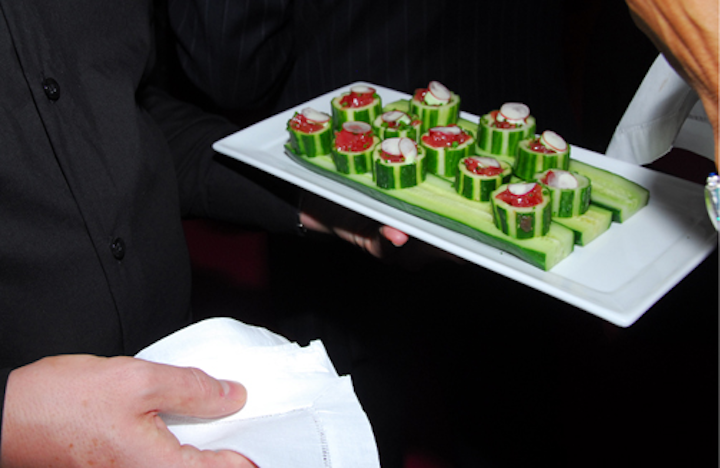 Photo: www.startraks.com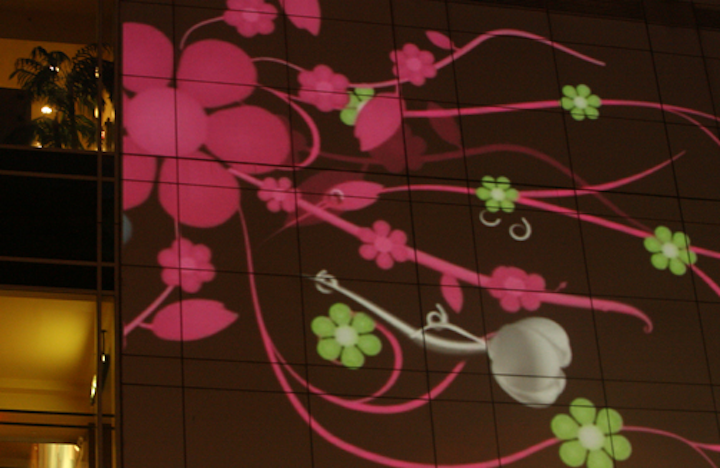 Photo: www.startraks.com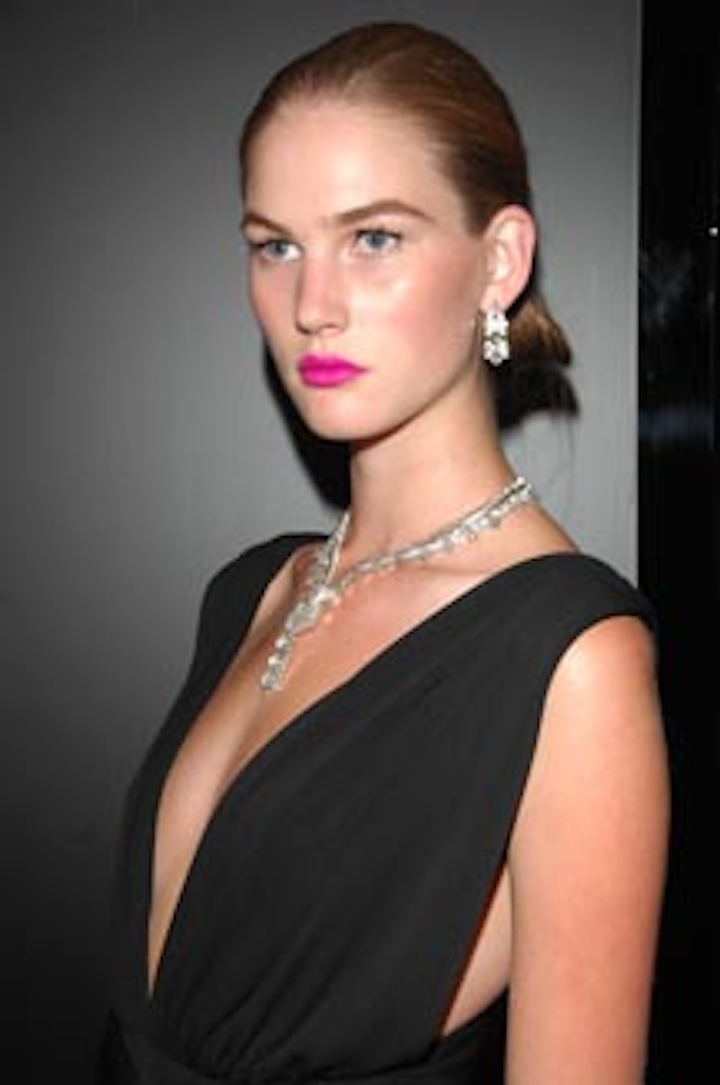 Photo: www.startraks.com
Featured Venues/Suppliers: