Everybody's Getting In on the Act: Prevention Magazine's Yoga Pop-Up in Southampton
July 30, 2010
As a lifelong Hamptons summer resident, I long ago stopped being surprised by the arrival of, say, Hermès or yet another Ralph Lauren store. But the announcement of Prevention magazine's yoga studio in Southampton had me thinking of Dorothy Parker's famous phone greeting, "What fresh hell is this?"

Prevention is, of course, that mini magazine you see at check-out counters next to Reader's Digest. And God knows I did my share of bringing publishing promotions out East. One year, long before the advent of promotion houses, I rented In Style a Georgica Pond manse from Stuyvesant Wainwright III, whose father was a congressman and whose grandson is the singer Rufus. Another time, a 1,500-plus attendee party that I got Allure to sponsor for the Naked Angels at the East Hampton Airport became one of the main reasons the town stopped issuing event permits on the runway.
So of course you're not to blame for thinking that I'm behaving like the last person admitted to a country club, who doesn't want anyone else to join. Ever.
But really, doesn't it sound like Prevention (a Rodale title since 1950 out of Emmaus, Pennsylvania) might be stretching it a just a teensy weensy bit? I had to check it out.

Situated right on Jobs Lane, one of two main drags in Southampton, the studio was open Friday to Sunday for the month of July, except this final weekend, when classes are being held Thursday, Friday, and Saturday. There were three to six classes per day, each with 20 to 40 participants. Forty is slightly higher than the building's occupancy code, I couldn't help but notice.

Each week had a different yogi or guru; I noticed trendy Pure Yoga did the sessions from July 16 to 18. There were three major sponsors: advertisers who did not pay a promotion fee. And did I mention the classes are free to anyone and everyone who calls the number 212.808.1332? For the life of me I couldn't see the business sense of this undertaking, although I have to say that the sharp façade and simple but stylish look of the reception area disarmed me.

There, Eric Johnson, Prevention's assistant vice president and associate publisher, told me that this undertaking is the third and final in a series of active events, a program started this year and was deemed successful enough to commit to again. The other efforts were a Beaver Creek skiing event in January and 5K and 10K races in San Diego in February.

The 2,200-square-foot event space is divided evenly into the yoga studio and a sponsor reception hall, where major brands like Colgate, Planters, and Silk (does everyone know this is that soy milk stuff?) provide literature and product samples.

The production was overseen by M Crown Productions, whose principal, Gala Magriñá—diminutive in height only—told me the basics. They had a four-week setup in what was last year a surf shop. It came in a very raw state, including no floor to speak of. Southampton is notoriously strict about new retail construction, so they kept the design simple and hung lighting only with outlets and cords. It was all very cool and low key, just what a yoga studio should be. I think Prevention was smart in their choice of Ms. Magriñá.

No one would talk numbers, but I can't see how this program was done for less than $200,000. The magazine has to rent a house for the whole summer, to house the yoga and reception staff, which is $25,000 right there. I hear two-month pop-up rentals are going for $50,000 to $100,000, though no one will go on the record.

But the magazine has a 2.8 million monthly circulation, they're putting celebrities on the cover and sponsoring Hollywood lunches (like everyone else), and apparently their business is good, so I'm sure all you Hamptons yoga fans (I'm not one) want me to stop looking this gift horse in the mouth and just report that the studio will be back next year, just not in the same place.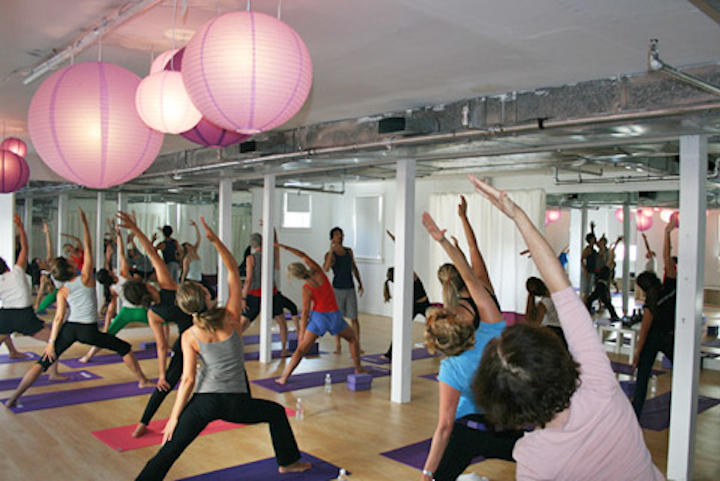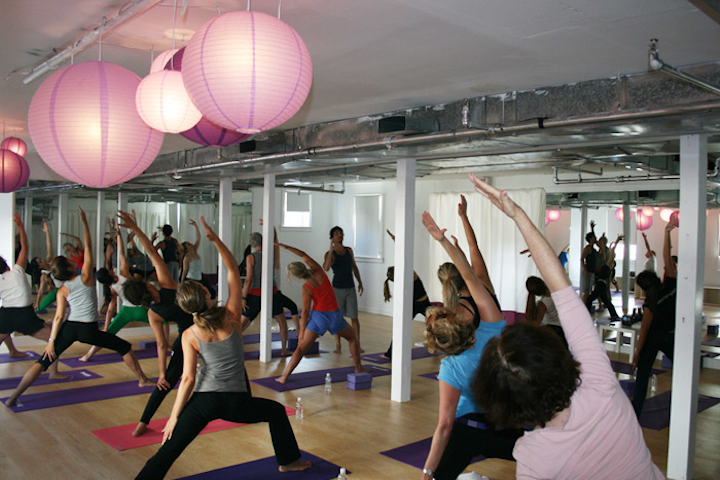 Photo: Patrick Dilley for Prevention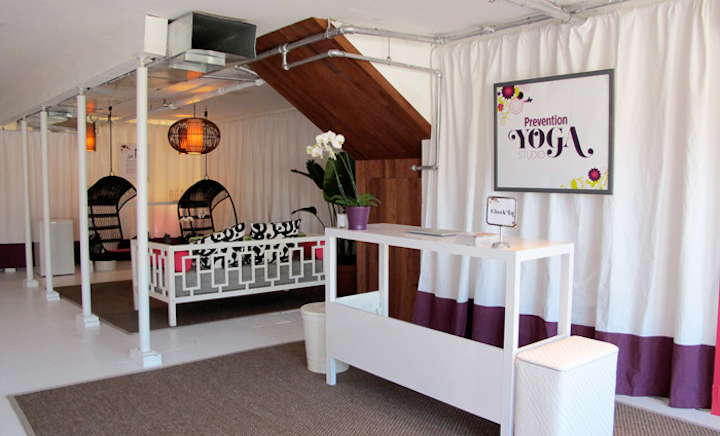 Photo: Patrick Dilley for Prevention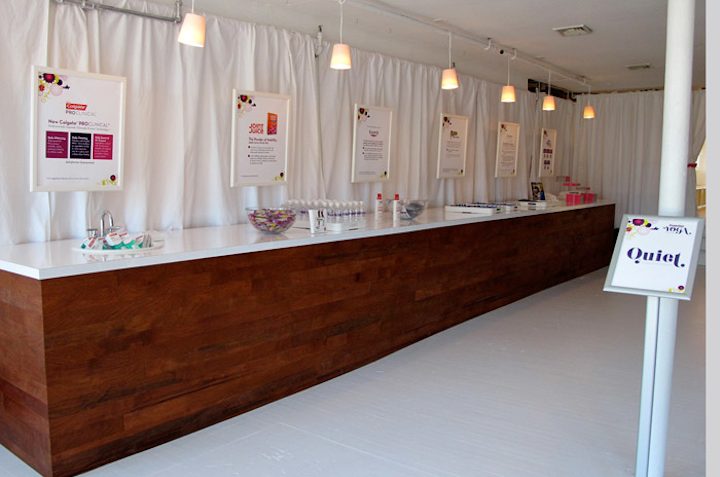 Photo: Patrick Dilley for Prevention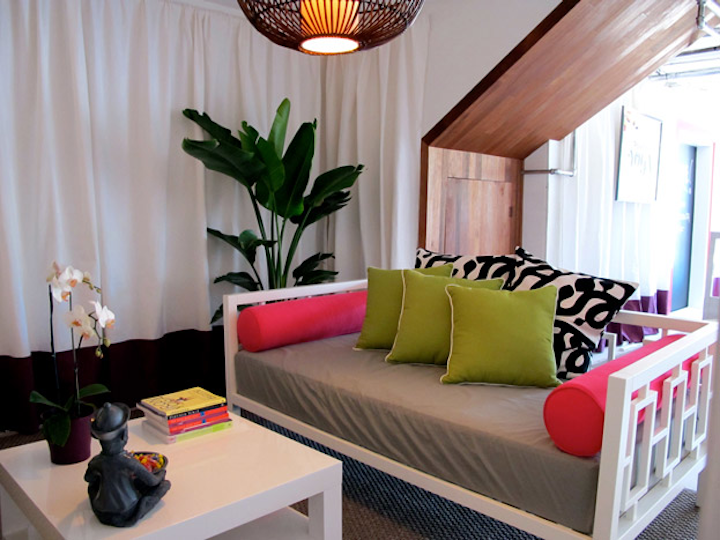 Photo: Patrick Dilley for Prevention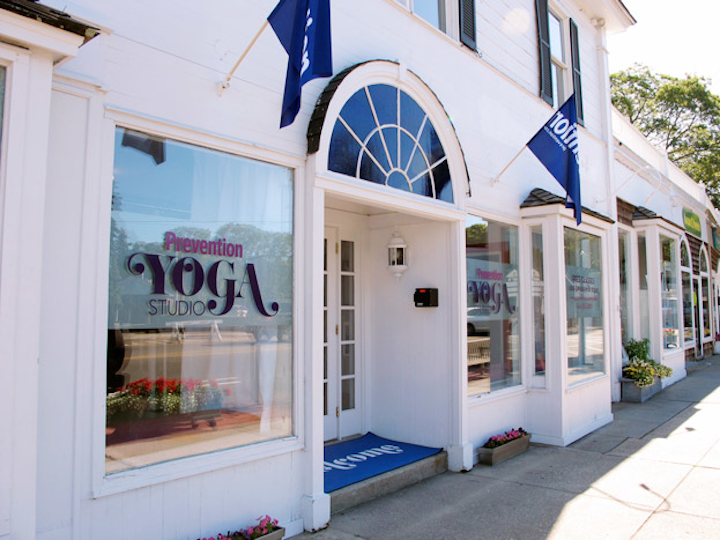 Photo: Patrick Dilley for Prevention
Featured Venues/Suppliers: