See an Interactive Art Installation That Promoted 'The Handmaid's Tale'
The Handmaid's Tale-inspired installation, which celebrated the new Hulu series, offered passersby free copies of Margaret Atwood's novel on the High Line in New York.
May 5, 2017
To celebrate the premiere of its new series The Handmaid's Tale, Hulu recently showcased an interactive public art installation inspired by the series based on Margaret Atwood's best-selling feminist novel of the same name. The multimedia installation, which came to the High Line in New York from April 26 to 30, was designed by graphic artists Paula Scher and Abbott Miller.
The installation, which was produced by Civic Entertainment Group and fabricated by Duggal Visual Solutions, featured a red-and-black color scheme with illustrations of handmaid silhouettes, along with hanging light fixtures resembling the white hats the title characters wear in the series. The art piece also offered 4,000 free copies of Atwood's paperback novel.
As passersby grabbed novels, the piece was deconstructed to reveal messages of female empowerment and anti-authoritarian resistance, as the show is set in America's dystopian near-future where fertile women are forced to serve the elite in a totalitarian government. 
"The Handmaid's Tale provides a chilling reminder of how easily the darkest currents of repression can resurface," said Scher and Miller in a statement. "The installation we designed shows how these dark messages are often accompanied by bombastic language and imagery: Spectacle becomes a form of persuasion. Cracks in the floorboards reveal empowering texts, glimpses of resistance for an uncertain age."
The fourth episode of The Handmaid's Tale aired on Hulu on May 3, and subsequent episodes will be released each week.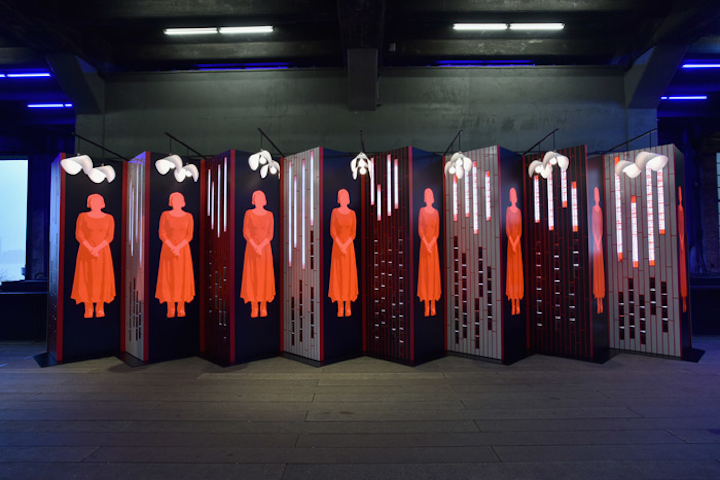 Photo: Bryan Bedder/Getty Images for Hulu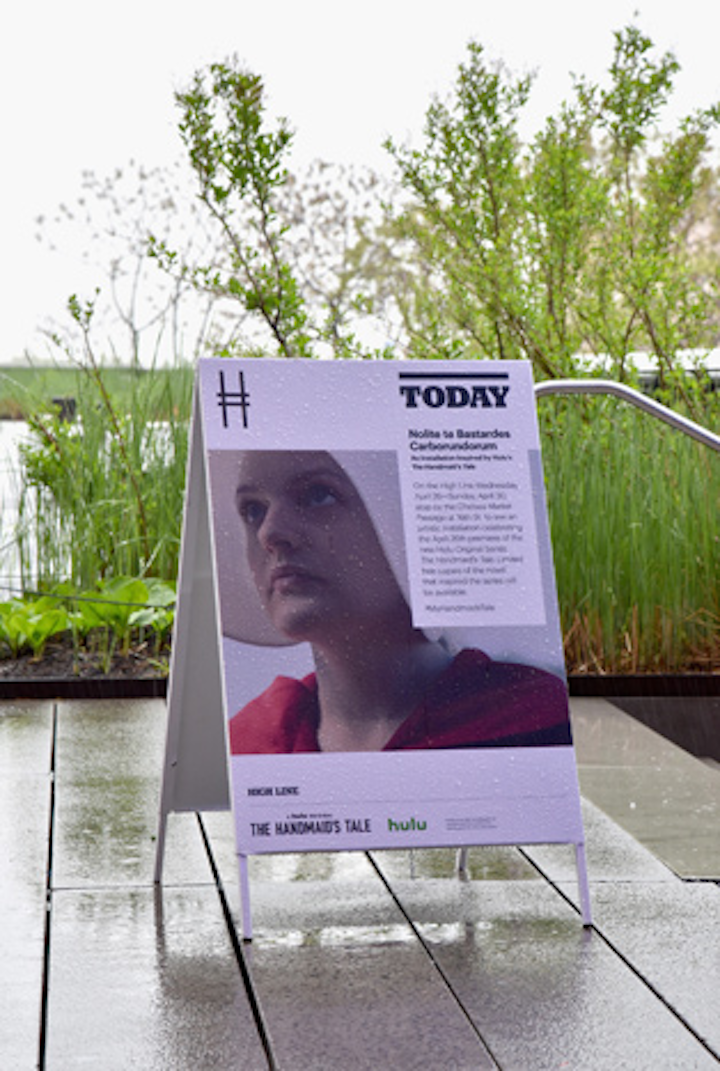 Photo: Bryan Bedder/Getty Images for Hulu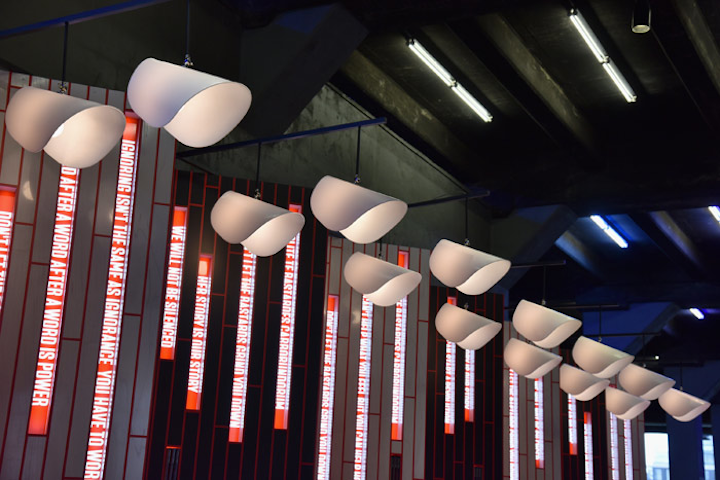 Photo: Bryan Bedder/Getty Images for Hulu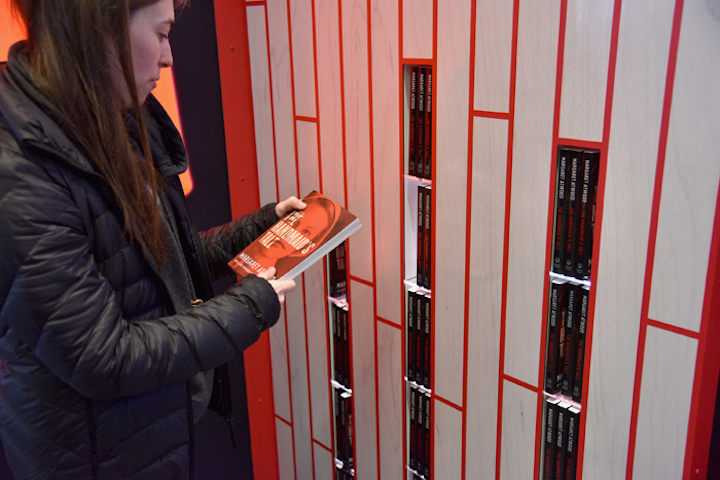 Photo: Bryan Bedder/Getty Images for Hulu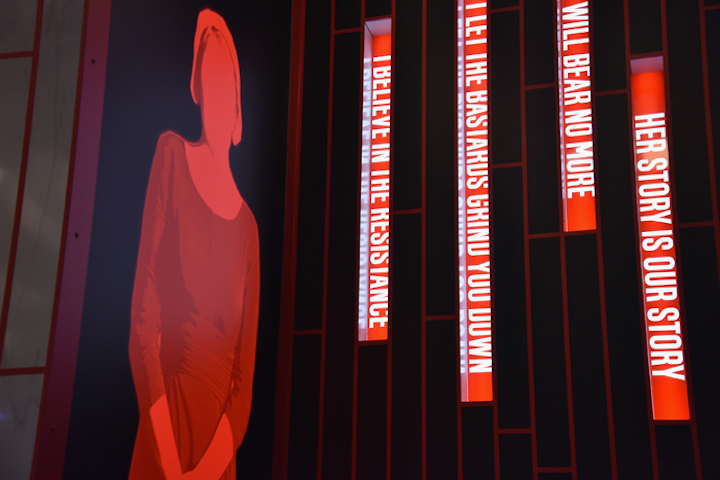 Photo: Bryan Bedder/Getty Images for Hulu
Featured Venues/Suppliers: