Site Specific: Why Local Culture Matters to Meeting Planners
Organizers are seeking new ways to expand attendees' minds outside of their hotel rooms and function spaces.
May 28, 2015
In April, the Runaway became the first B&B ever to be funded on Kickstarter. The property on Jamaica's north coast will cater to intimate corporate retreats where attendees can plug in and get down to serious business. But in addition to providing a collective work environment, the property's goal is to offer groups local and culturally specific activities and experiences, like mountain climbing or diving excursions, or Jamaican cooking lessons.
The Kickstarter campaign billed the Jamaica property as "community oriented" and "focused on amazing local food and curated cultural experiences." Now funded and slated to open in the fall, the property and its strong backing point to a growing trend in meetings: Organizers are looking for venues and destinations that provide opportunities to expose groups to local cultures and communities.
Authenticity and experiences
In part because of millennial generational characteristics, and a general cultural shift toward participation versus passivity, the meeting market—like so many others—is striving for authenticity. That means there's less and less value placed these days on corporate meetings that have all the trappings of a traditional work environment but no meaningful takeaways, compared with real-world learning models like interactivity and perspective-enhancing cultural enlightenment.
It also means it's no longer desirable to secure a location purely based on the feasibility and budget appropriateness of its room block and function space. Instead, groups want to experience local culture outside of the hotel, both as a part of the meeting, and separate from it, returning to their desks enriched and inspired.
Kensington Tours sales director Michael Gregurich says that the trend toward cultural infusion is increasingly becoming a focus of travel in general, and that the meeting industry is just one segment moving with the shifting tide. "We certainly see it in our requests, as I believe planners are realizing more and more the positive impact that these activities have on all parties."
"Experience and authenticity are everything to today's travelers," says Kimberly Marshall, a Hilton French Polynesia North American representative. "They want to go home with more than just saying they've been to a five-star hotel that could be plopped down anywhere."
Associated Luxury Hotels International president Jim Schultenover agrees. "Meeting professionals, incentive specialists, and their program attendees are seeking … distinctiveness, authenticity, personality, and personalization," he said in a release. "Corporations and associations are seeking hotels and resorts that are known and lauded for providing unique and inspiring experiences … The market is demanding real experiences over just accommodations, as well as an environment where the message and experience is well received, memorable, and original."
Dedicated cultural staff
To meet the changing demands of meeting groups, some properties have even added positions dedicated to infusing meetings with local angles.
The Four Seasons Punta Mita in Mexico offers local experiences led by Enrique Alejos, the property's so-called "cultural concierge." Available for meetings and events, the concierge can host Spanish lessons, star gazing, art walks, and other activities like a sun ceremony, a Huichol Indian ritual. And in an activity meant to blend art, science, and tradition—not to mention a little social lubrication—the resort's own so-called "tequila master" leads tastings of 120 varieties.
On the Big Island of Hawaii, the Sheraton Kona Resort & Spa also has a dedicated "cultural ambassador," on hand to provide groups with a sense of place and connection through locally minded activities.
Varied experiences
Kensington Tours' Gregurich says culinary classes are popular, as are music and dance—and anything with local flavor as well as a hands-on component.
Four Seasons Resort Hualalai director of special events Scott Cairns, who describes cultural tie-ins as "a very common request," says his property offers several options to bring in culture from the Big Island of Hawaii. For instance, a local practitioner can start meeting sessions off with a chant, traditional protocol for the commencement of a gathering. A group coming next month will start with a hula lesson, and also participate in a cooking class with tropical mixology.
In French Polynesia, the Hilton Bora Bora Nui takes meeting groups to its private islet, which has its own host to leads ancient Tahitian stick games, coconut breaking, and pareo wrapping. Other team building offerings include cooking classes to make poisson cru, the local version of ceviche, and shark-feeding expeditions.
New for this season, the Ritz-Carlton Kyoto in Japan is making the yukata, or traditional summer kimono, available for customized fitting and rental.
But even when the destination isn't far flung, organizers say groups still want—and expect—to engage with local culture. La Valencia Hotel director of sales and marketing Rita Moore says that the venue's La Jolla location distinguishes it, with groups seeking activities the Southern California region is known for—like yoga and plenty of time outside in the sun. She says the hotel also tries to match a group's dates with theatrical events in a town known for them, like plays and summer music programs in a nearby park.
In addition to just learning from local communities, engaging can also mean impacting the environment or community in a positive way. Four Seasons Punta Mita general manager John O'Sullivan says that property offers "opportunities to connect with local causes," such as turtle release programs or supporting local school children.
A trend with legs
O'Sullivan expects that the trend will continue to soar as experiences become ever more valuable to meeting delegations, along with culture at large. "Groups and meeting planners will continue to look for cultural authenticity in their event destinations," he predicts.
Kensington Tours' Gregurich adds, "Impactful, meaningful, and rewarding experiences are things we strive for in all aspects of travel, and that certainly correlates to groups… I have seen the cultural component of a program become the lasting memory for the traveler and the first thing they talk about when they get home. This alone makes the event a success."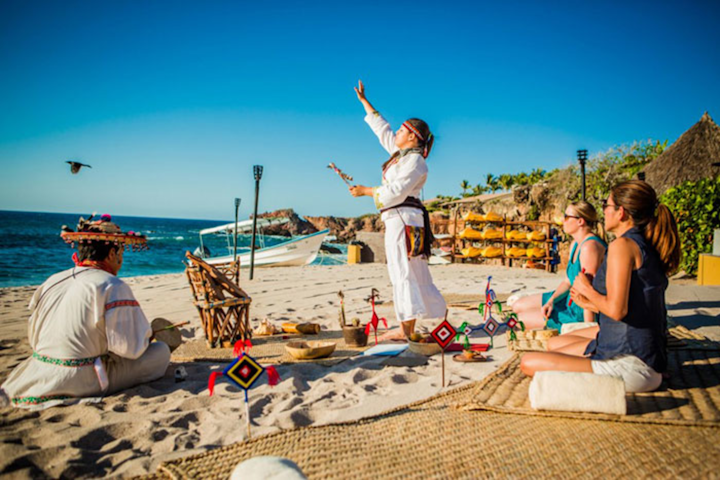 Photo: Courtesy of Four Seasos Punta Mita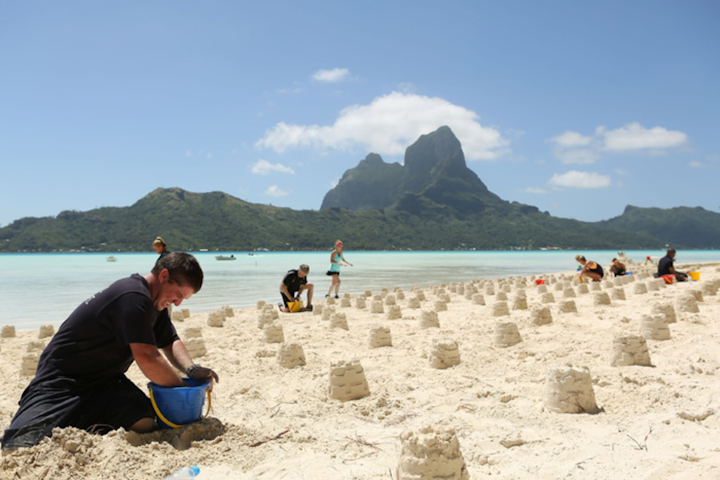 Photo: Robert Voets/CBS