See a Lush Arrivals Area Covered in Jungle Canopy
Disney's premiere for The Jungle Book transported guests into the film's exotic world from the moment they arrived.
April 13, 2016
Disney hosted the world premiere for The Jungle Book by turning the traditional red carpet arrivals into a lush jungle landscape.
Lylle Breier, senior vice president for global marketing partnerships and strategic alliances, promotions, synergy, and special events for Walt Disney Studios, oversaw the April 4 event at the El Capitan Theatre in Hollywood. The red carpet stretched east on Hollywood Boulevard, leading to the theater's entrance.
Guests entered through a temple-like setup at the top of the carpet, and immediately stepped into a jungle-inspired environment—complete with scattered animal sounds and flora and fauna. The dramatic look included ferns, palms, and Spanish moss under a canopy of winding vines and 300 feet of live pepper branches.
Also along the red carpet was a so-called "treehouse" from sponsor Airbnb. Its porch provided the ideal vantage point for a Facebook live stream, allowing viewers at home to keep up with the action. Sponsor Samsung provided a virtual-reality experience through Samsung Gear VR powered by Oculus and a Galaxy S7. Lining the carpet, tucked among the palms, were flatscreen TVs, adding immersive views from the film.
Guests entered the theater to the sounds of the Side Street Strutters Jazz Band, live on stage playing New Orleans-style jazz standards as well as Disney classics.
Following the film, guests moved to a reception at Ohm Nightclub, where they snacked on honeycomb and honey-centric foods, which were inspired by one of the film's characters and provided by the National Honey Board, a sponsor. Honey-infused treats included cookies and cannoli, honey buttermilk fried chicken, and honey-glazed carrots. Also on the menu were jumbo turkey legs, soft-serve Dole Whips, and churros—classic Disneyland treats made for the occasion. Guests also participated in honey-themed crafts and activities at the after-party, including donning beekeeper hats to view the observation bee hive.
The Jungle Book will hit theaters on Friday.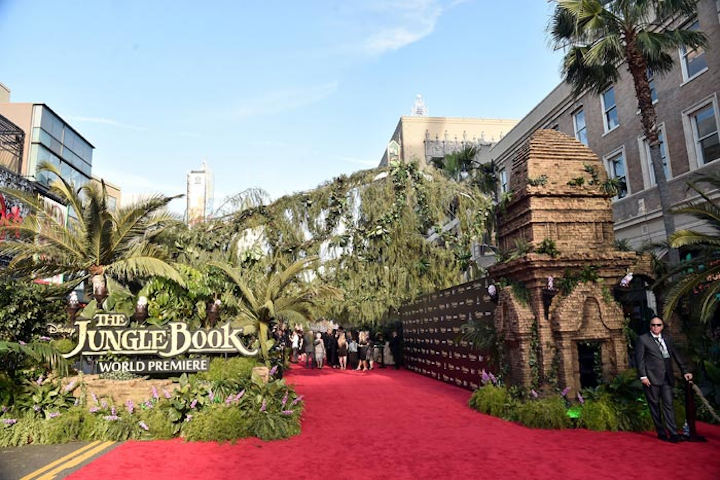 Photo: Alberto E. Rodriguez/Getty Images for Disney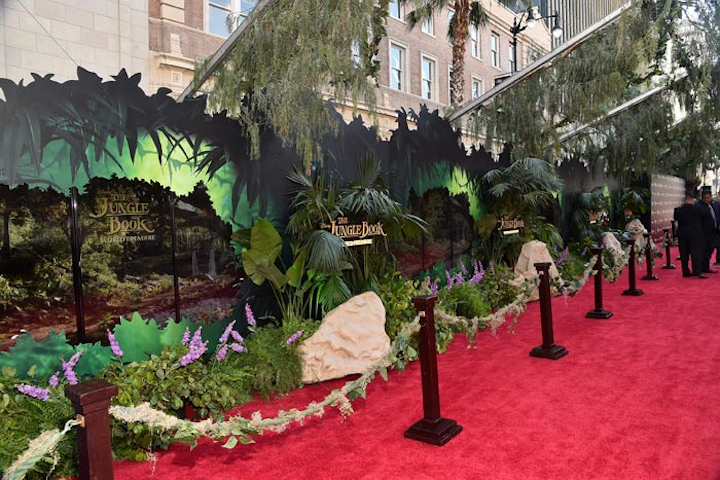 Photo: Alberto E. Rodriguez/Getty Images for Disney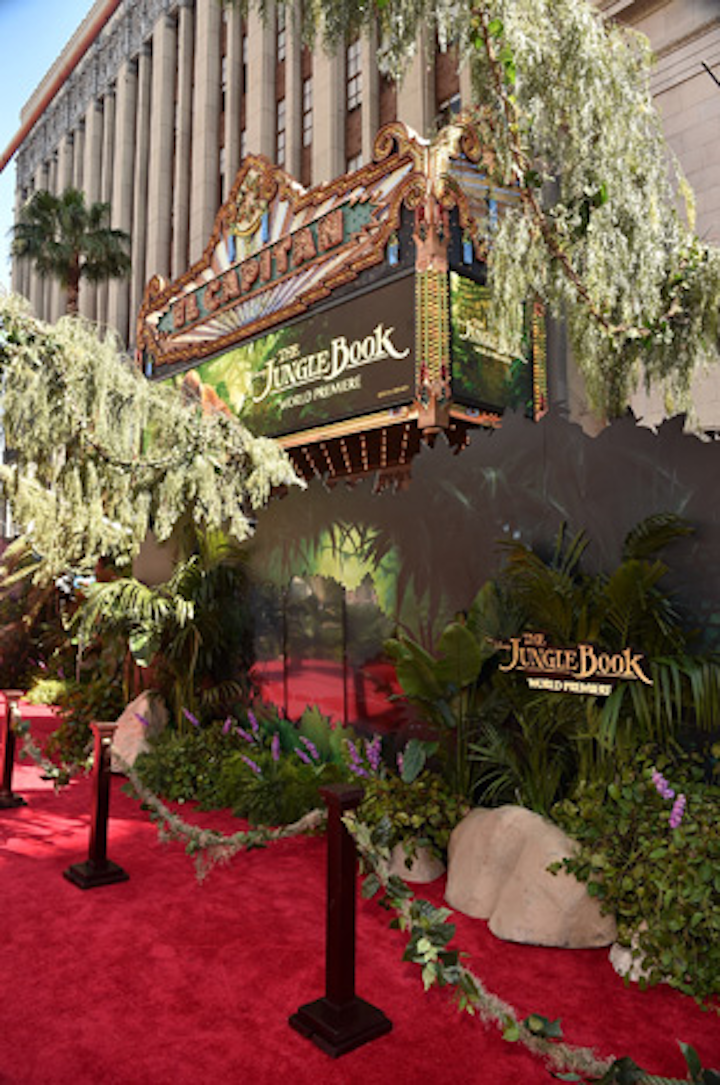 Photo: Alberto E. Rodriguez/Getty Images for Disney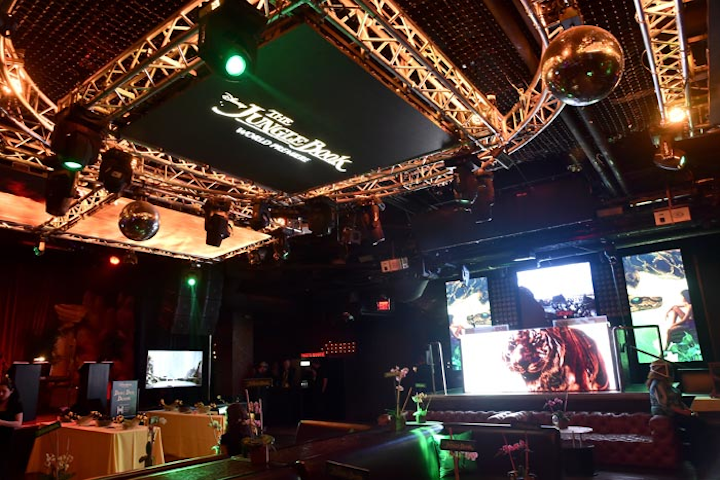 Photo: Alberto E. Rodriguez/Getty Images for Disney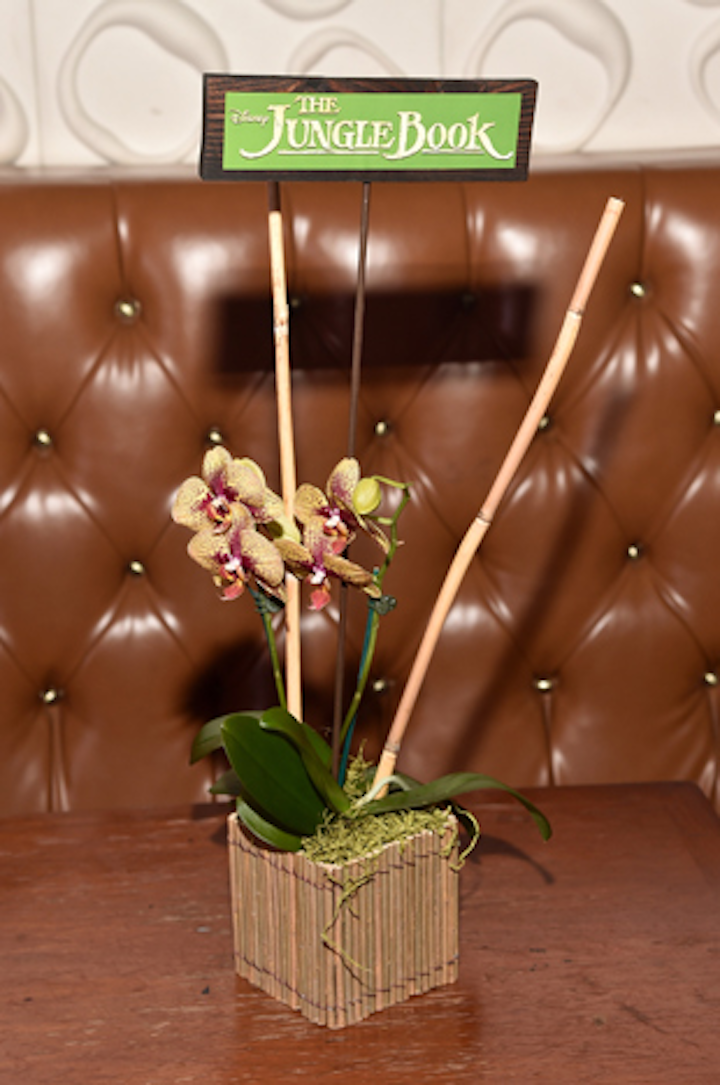 Photo: Alberto E. Rodriguez/Getty Images for Disney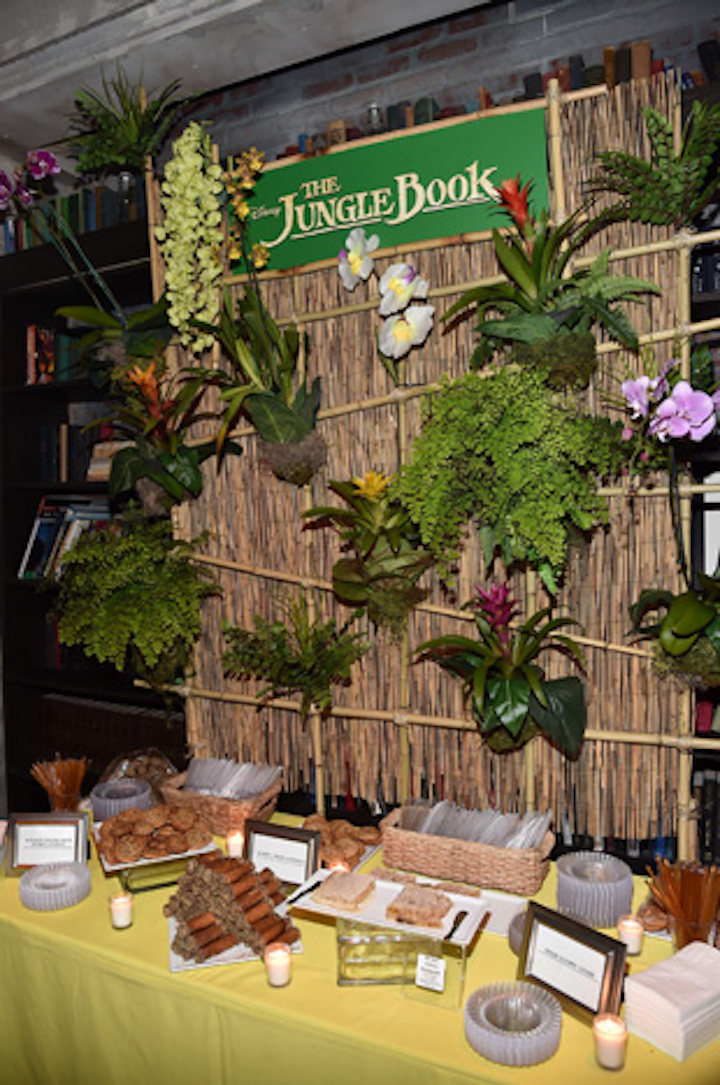 Photo: Alberto E. Rodriguez/Getty Images for Disney
Featured Venues/Suppliers: