Sons of Tucson Builds Buzz for Premiere With Guerrilla Cyclists
March 16, 2010
In the hope that putting 15 suit-wearing men riding little girls' bicycles in traffic would beef up anticipation for its new comedy series Sons of Tucson, Fox hit five cities Thursday and Friday. Using flash mob tactics to grab attention and free goodies to spread the word about the show's premiere on Sunday—which included the scene that inspired the stunt—the network's guerrilla marketing stunt targeted young adult males in bustling areas of Boston, Philadelphia, Austin, Los Angeles, and New York.
To conceive, manage, and execute the mobile promotion, Fox looked to New York-based TH Outdoor and Events, which spent weeks researching prime locations in each of the markets, mapping out prospective routes based on the high volume of foot traffic, and coordinating the schedule for the effort's six-hour time span. The production firm's team added Austin to the list of cities to capitalize on crowds drawn by the South by Southwest festival.
Although any outdoor event necessitates planning for inclement weather, the biggest task for the producers was maintaining control of a promotion that involved constantly moving equipment and unpredictable traffic patterns. To tackle this, TH Outdoor hired an experienced local cyclist to lead each group and placed staff in strategic locations with bicycle patch kits. Specific points of interest, including the University of Texas in Austin, Newbury Street in Boston, and Hollywood & Highland in Los Angeles, provided key areas for the mob to stop and interact with consumers.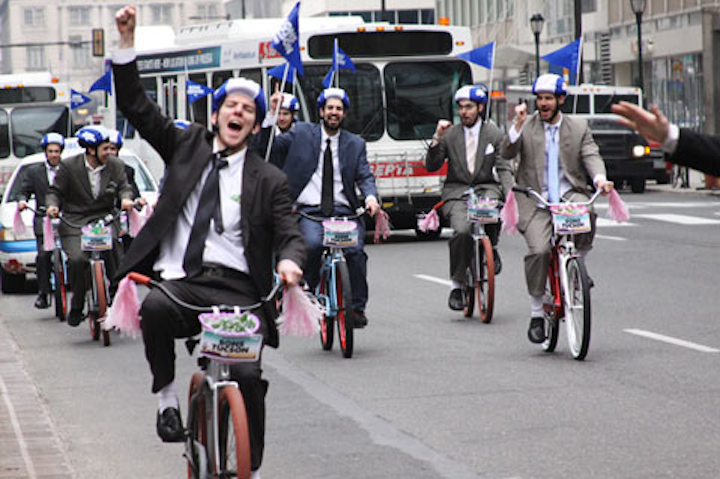 Photo: Courtesy of TH Outdoor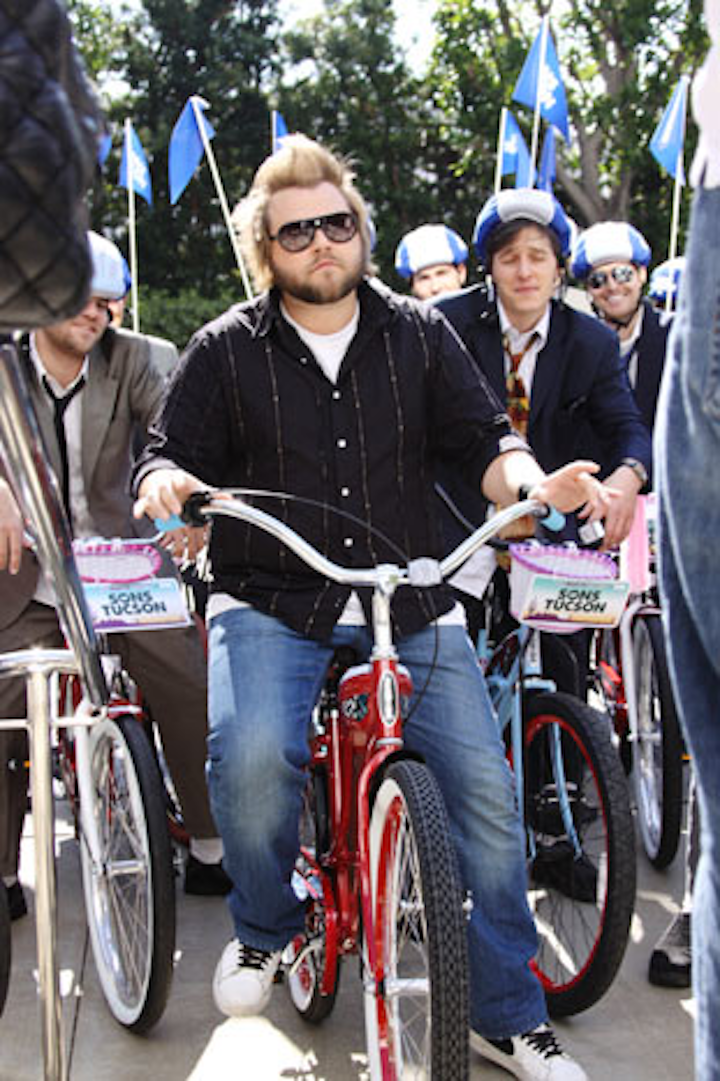 Photo: Courtesy of TH Outdoor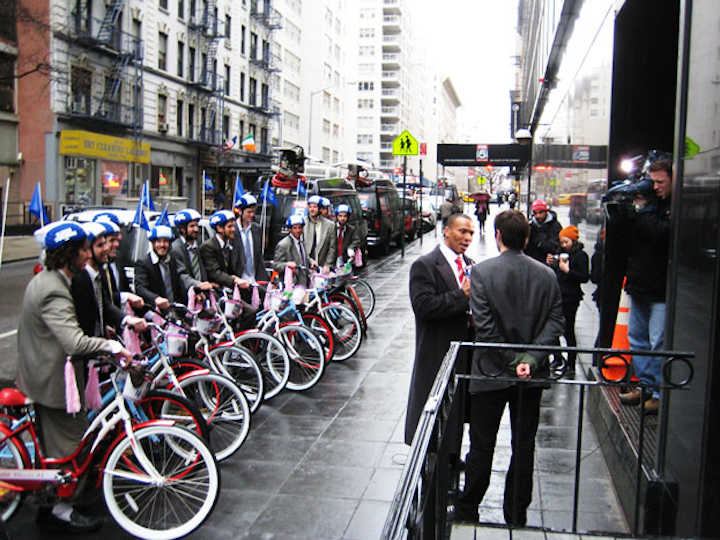 Photo: Courtesy of TH Outdoor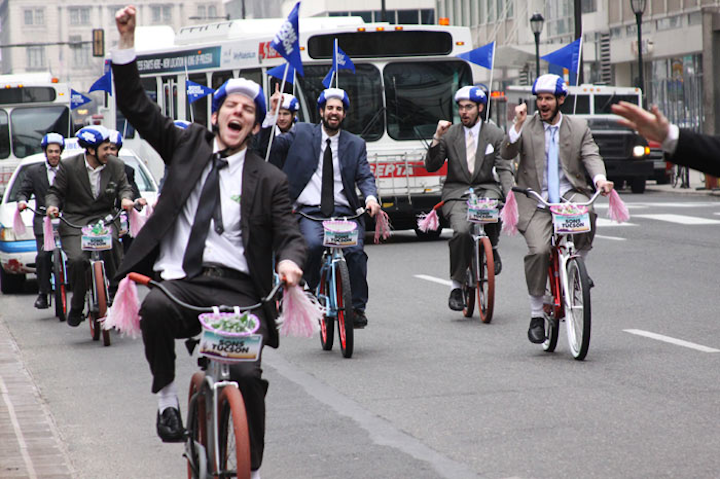 Photo: Courtesy of TH Outdoor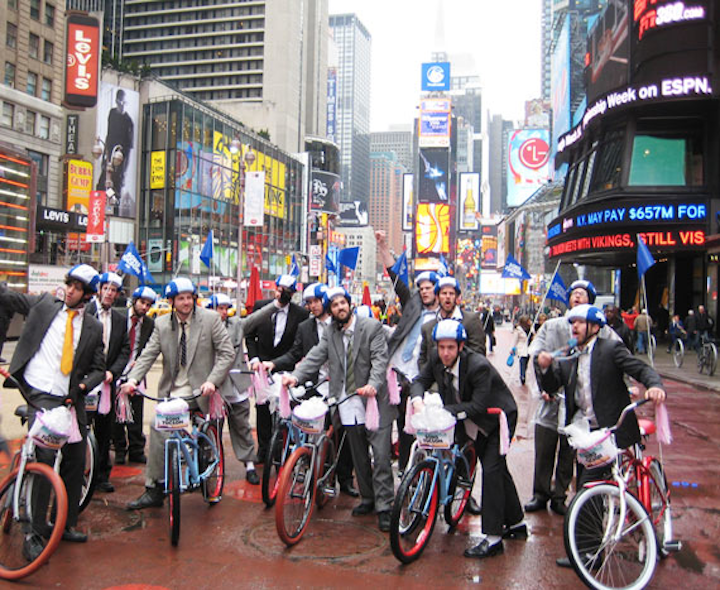 Photo: Courtesy of TH Outdoor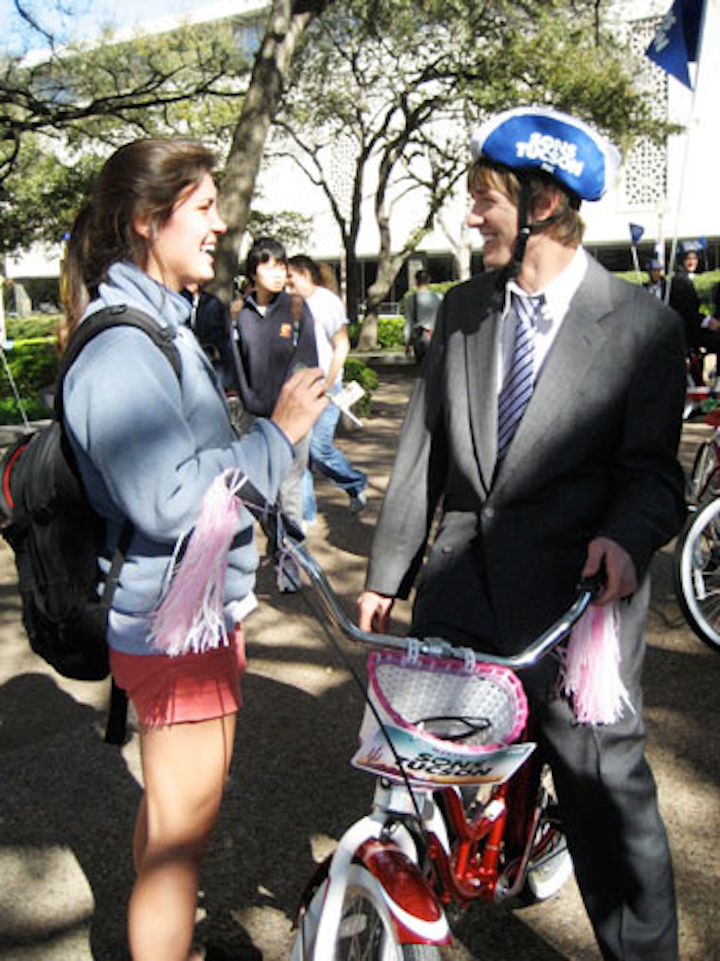 Photo: Courtesy of TH Outdoor
Featured Venues/Suppliers: