How to Get Guests Interacting With Art
The Art Gallery of Ontario brought giant insects, camouflage rooms, and fortune-tellers to its quirky, sold-out Massive Party.
May 6, 2015
On April 23, the Art Gallery of Ontario (A.G.O.) hosted a sold-out crowd of 1,900 guests for its 11th annual Massive Party. A fund-raiser for the museum, this year's event had the theme "Hotbed" and drew inspiration from current A.G.O. exhibition "Jean-Michel Basquait: Now's the Time," a collection of almost 85 large-scale paintings and drawings inspired by abstract expressionism as well as jazz, sports, comics, and graffiti.
"'Hotbed reflects upon the microcosm of Basquiat's era by showcasing Toronto artists who are making their individual marks both in the city and internationally," said Adrienne Maniezzo, the gallery's manager of development and special events, who worked with co-chairs George Barkas, Rob Drynan, and Anais Granofsky, as well as new artistic director Talwst, to create the event.
Upon arrival guests saw unique, interactive art installations, including a giant insect sculpture at the party's entrance. Attendees were guided through the artistic wonderland by printed programs that contained artist and showcase information. A variety of installations took over the space, including Virgil Baruchel's "YouCantSeeUsButWeCanSeeYou," which included fabric that camouflaged guests, and Chloe Wise's "HotbedandBreakfast," which poked fun at food and the event's theme. And, of course, "Jean-Michel Basquait: Now's the Time" was at the heart of the event.
"Basquait just felt like a really good fit for this year's party," said Maniezzo. "We worked with Talwst to help us develop the theme and create an event that really played well alongside the exhibition. Massive Party is an art party, so it is important that partygoers leave feeling they engaged in contemporary art; hopefully guests became acquainted with the work of emerging artists."
The party exceeded its fund-raising goal of $300,000.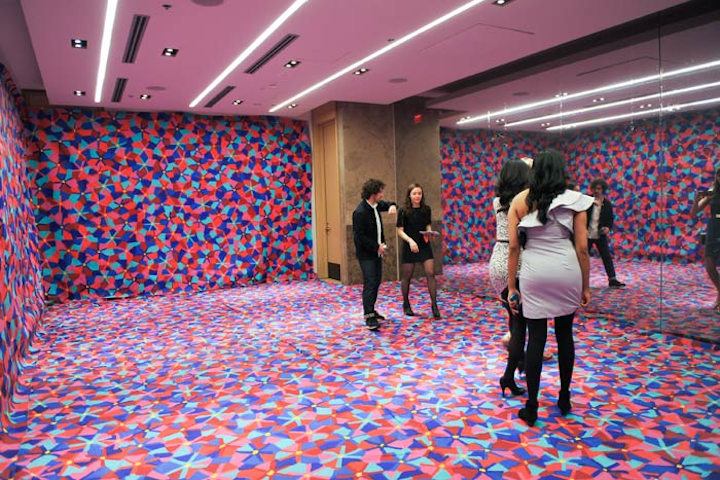 Photo: George Pimentel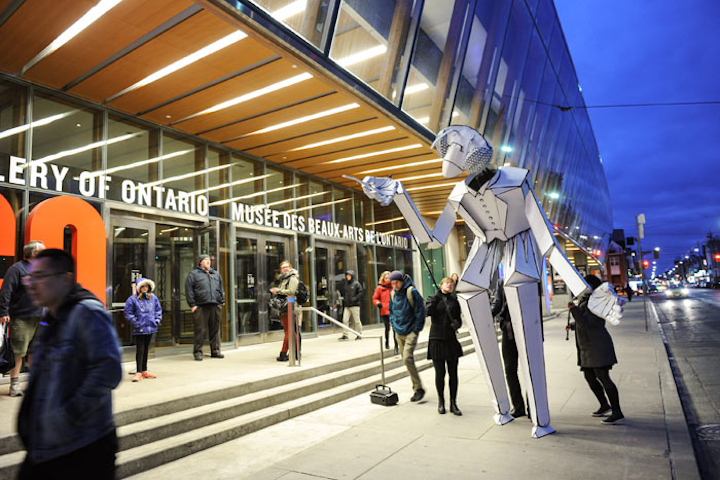 Photo: George Pimentel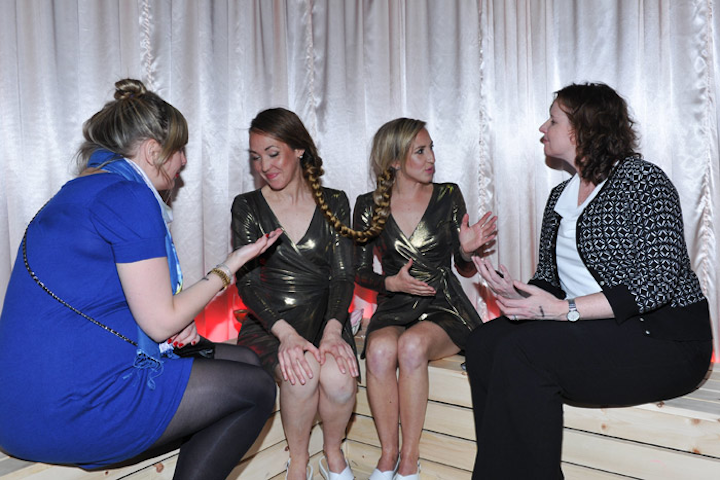 Photo: George Pimentel
Photo: George Pimentel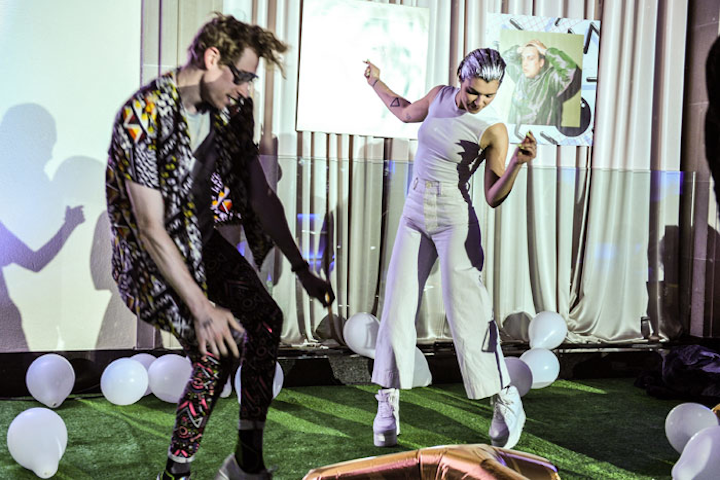 Photo: George Pimentel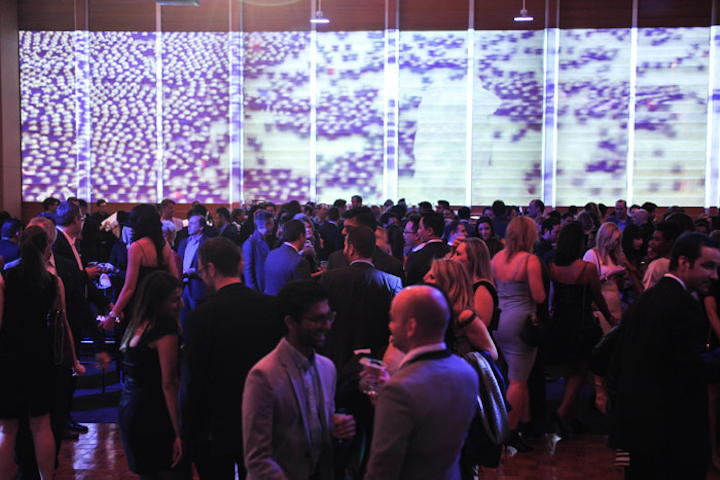 Photo: George Pimentel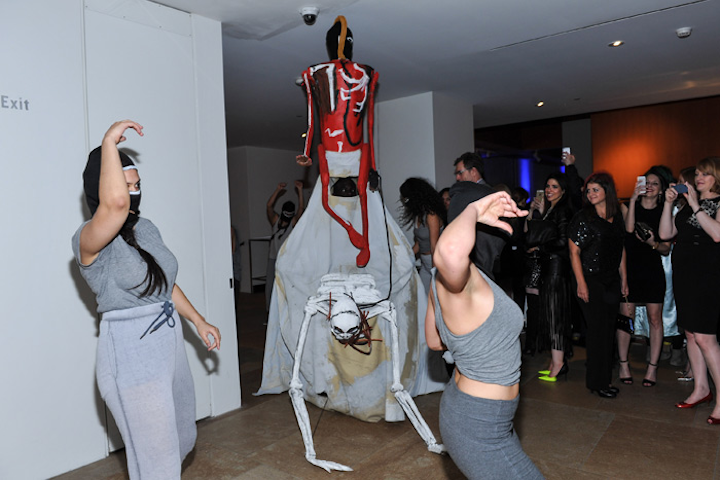 Photo: George Pimentel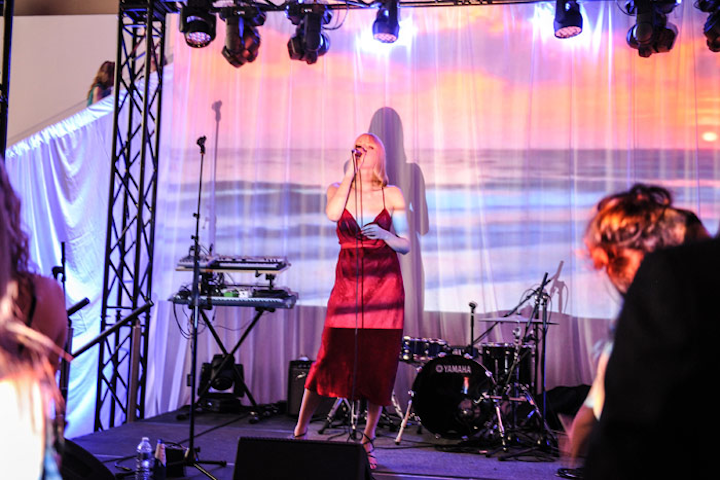 Photo: George Pimentel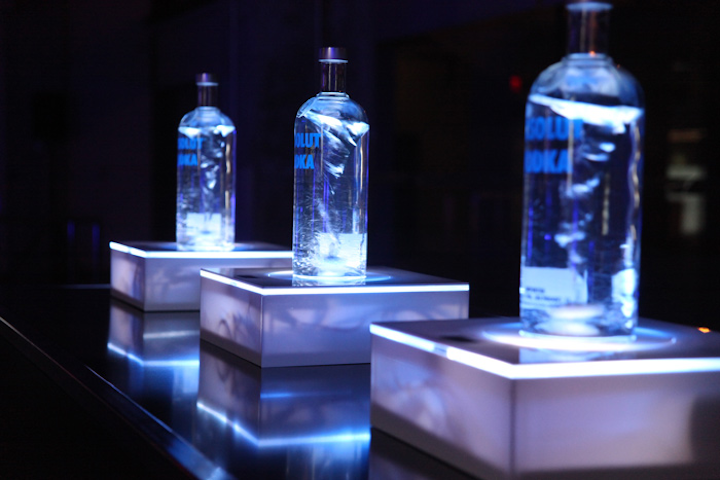 Photo: Courtesy of Art Gallery of Ontario
Featured Venues/Suppliers: