How a New Festival Is Brightening Up Toronto
The organizers behind the Toronto Christmas Market recently debuted the city's first-ever festival showcasing light installations from international artists.
February 8, 2017
Bright light installations are drawing crowds to Toronto's Distillery District as part of the inaugural Toronto Light Festival, which kicked off January 27 and runs through March 12. The festival, conceived by creator, executive director, and producer Mathew Rosenblatt, features more than a dozen artists from locations around the globe including the Netherlands, India, and Italy.

Rosenblatt, who worked alongside JK Live Productions, said the installations in the pedestrian-only neighborhood were selected for their interactive and visual qualities."We wanted to create an event that was easy to photograph and share on social media, but that's fun to attend at the same time," he said. For example, the installation "Magic Dance Mirror," created by Kyle Ruddick of the United States, uses cameras to capture a person's movements and then turns them into a constellation of stars.

Unlike his other seasonal festival, the Toronto Christmas Market, Rosenblatt said the Toronto Light Festival was inspired by Burning Man and European light festivals. "I wanted a very different feeling than the Christmas Market," he said. "I wanted attendees to leave with a feeling of happiness."
To that end, charitable components are incorporated: For guests who post a selfie under the halo installation "Angels of Freedom" by OGE Group of Israel with the hashtag #MillStLights, local business Mill Street Brewery will donate a dollar to the Daily Bread Food Bank.

For the first edition, the festival drew 35,000 attendees during its opening weekend. Rosenblatt said the Distillery District plans to host the Toronto Light Festival annually.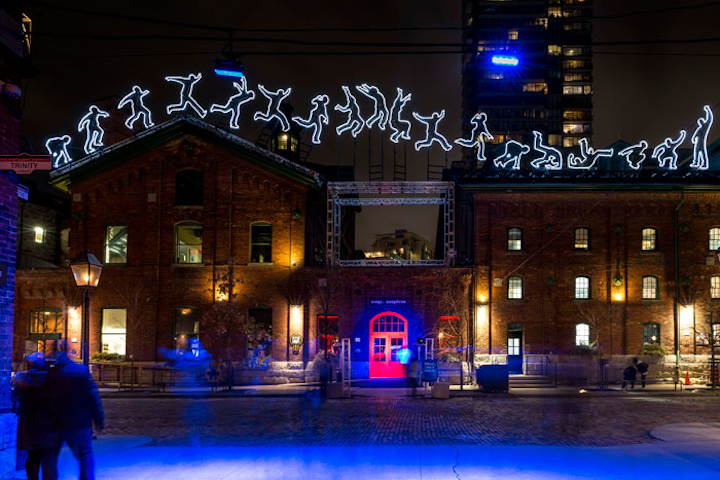 Photo: Justine Apple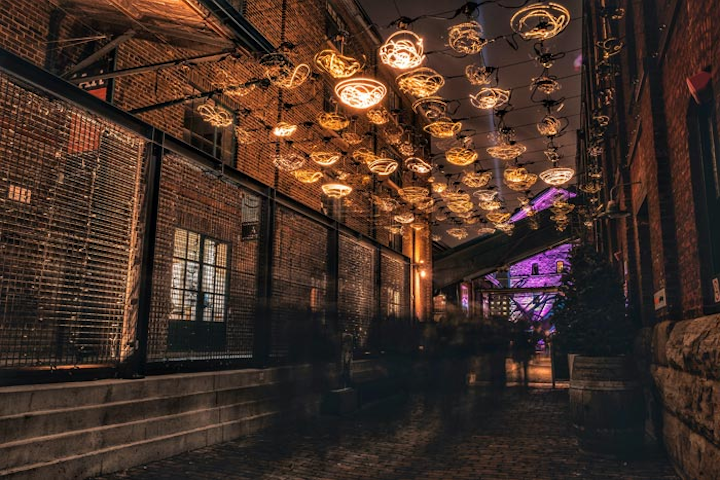 Photo: Arjun Yadav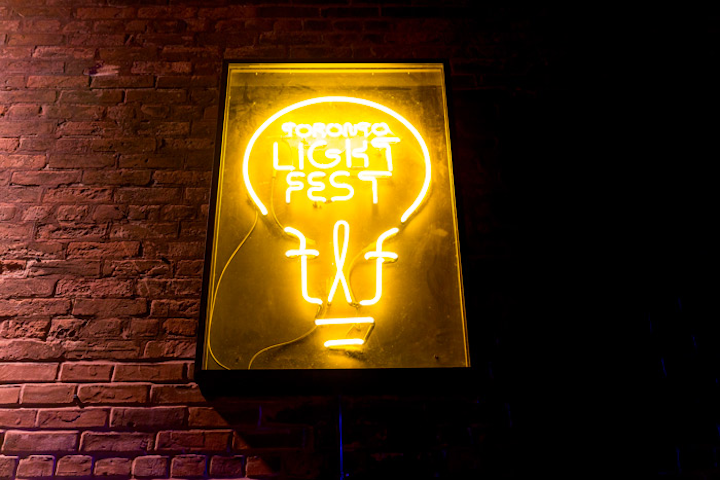 Photo: Justine Apple
Photo: Justine Apple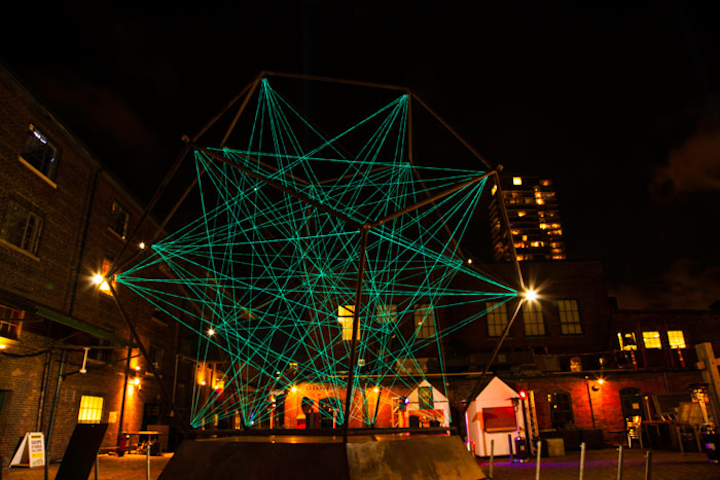 Photo: Thane Lucas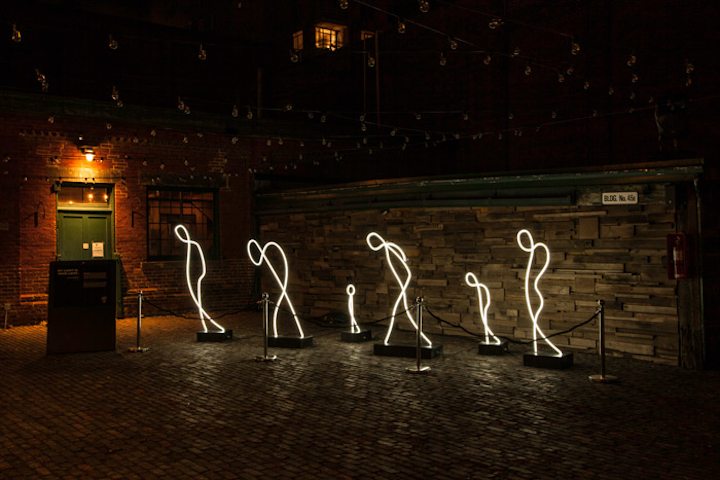 Photo: Thane Lucas
Photo: Thane Lucas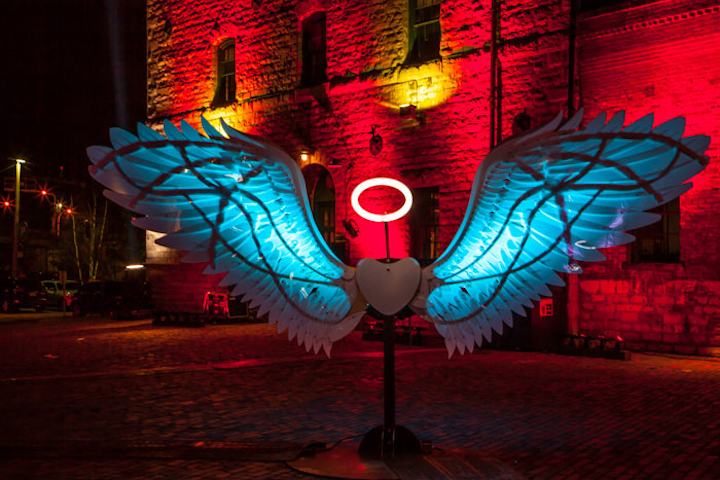 Photo: Thane Lucas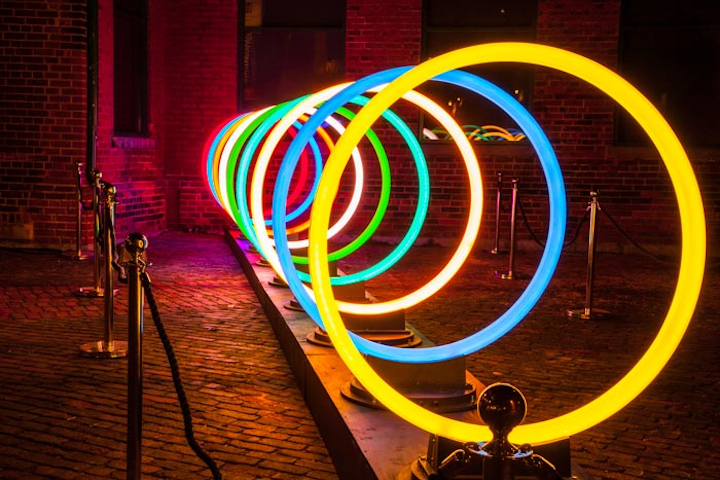 Photo: Thane Lucas
Featured Venues/Suppliers: