West Hollywood Secures Elton John's Oscar Bash With New Park Venue
February 10, 2012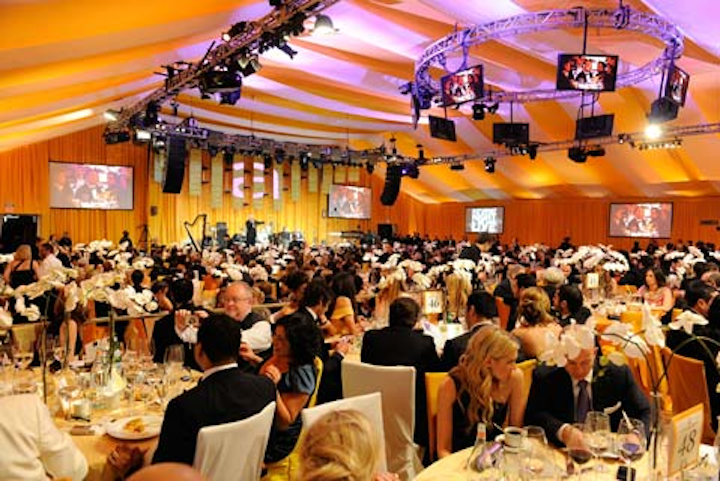 Photo: Dimitrios Kambouris/WireImage.com
After seven years at the Pacific Design Center, the Oscar viewing fund-raiser for the Elton John AIDS Foundation is moving—but not very far. The event will take to the newly redesigned West Hollywood Park, just across the street from the design center. The new and larger space will allow the event to accommodate 890 for dinner instead of last year's 740—with 150 more paying bodies bringing in extra dollars for the cause.

Producer Virginia Fout of V Productions explained that the move required much finesse, because the park—although ahead of construction deadlines—is not complete. The city's goal to keep the event within its boundaries was motivating enough to suspend construction long enough for the event, which will have a long load-in and load-out that begins February 17 and wraps February 28.
"The minute we move out, they start seeding the grass," said Fout, who presented at two City Council meetings as part of the process. "I've been working with the mayor, the city manager, the City Council members. The city of West Hollywood was going to do whatever it could to keep the party there," she said, noting the marketing and tourism value of the event to the city.
The grand fund-raiser, which will have a maritime look and a blue palette this year with design from Antony Todd, will be able to sprawl over two tented spaces connected by a long center hall. The footprint of the cocktail tent is the site of a future basketball court, and the dinner tent will be on a grassy area.
Featured Venues/Suppliers: