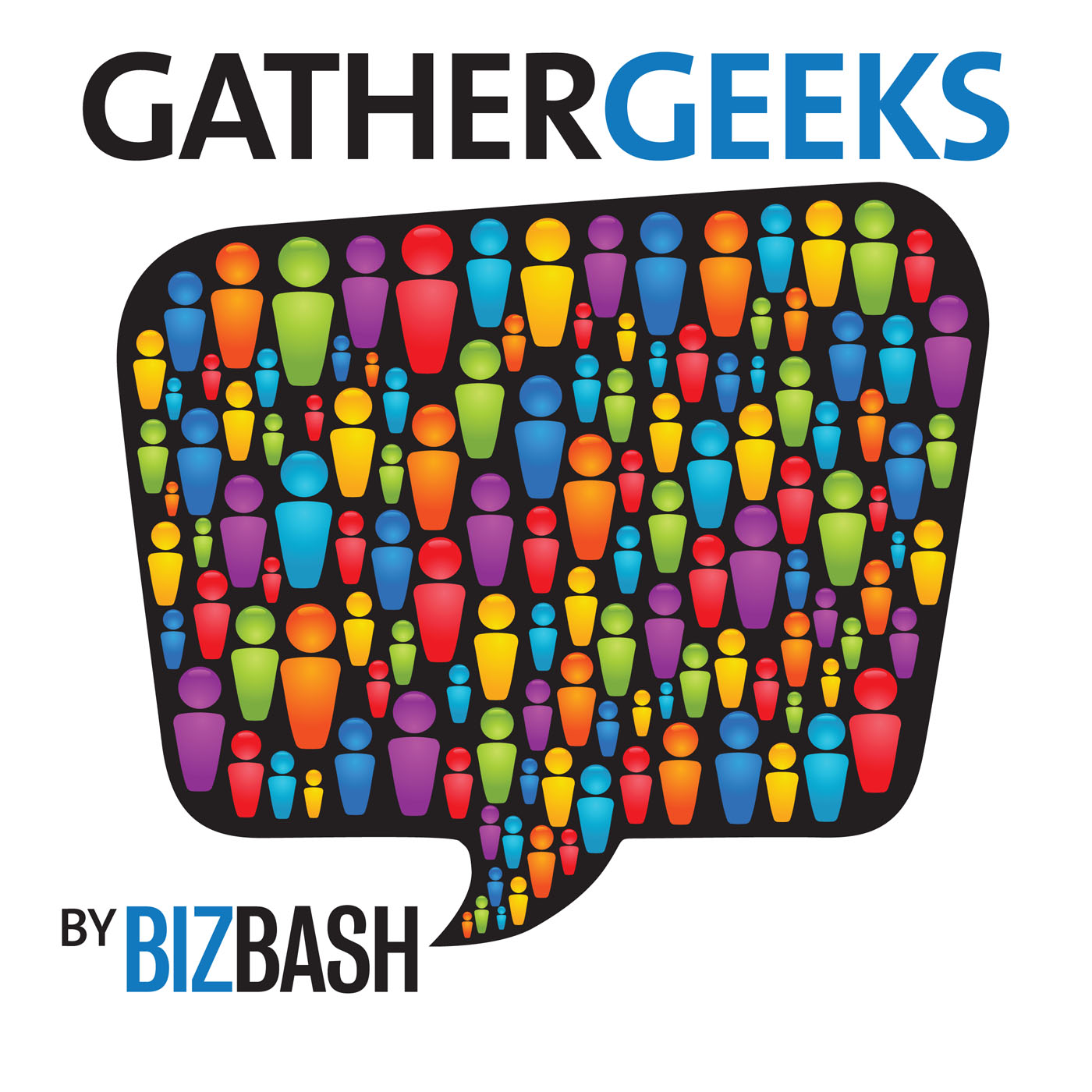 Hosts: Audrey Gallien and Brandt Krueger
Guests: David Adler and Anna Sekula
It was a great year for the event industry, from Pope Francis's first visit and the launch of live-streaming social media platforms to the F.C.C.'s Wi-Fi ruling and the continued music festival boom. As 2015 comes to a close, GatherGeeks takes at look into 2016, sharing predictions from 20 industry professionals including Paul Salinger, Oracle's vice president of marketing; Lee Kite, the American Cancer Society's national director of major market galas; and Carol McGury, SmithBucklin's executive vice president of event and education services. In this episode, hosts Audrey Gallien and Brandt Krueger are joined by BizBash C.E.O. David Adler and editor in chief Anna Sekula to discuss where virtual reality and immersive marketing are heading, the heightened importance of event safety and "plan B" readiness, the impact of automation and one-stop-shop apps, the merging of B-to-B and B-to-C events, the drive for innovative new approaches, and the concept of "slow meetings."
Sponsored by Event Farm and CORT Event Furnishings
Running time 52:15
Show Notes
In This Episode
Marketing Innovation [03:10]: audience centricity; holistic design; immersive and experiential marketing; virtual reality
Industry Safety [17:59]: heightened event security; emergency services; readiness for economic downturn; crowdsourcing
Automation & Apps [22:45]: outsourcing; job automation; event technology merge; big data
Long-Term Thinking [33:12]: new approaches for nonprofit and association events; the merging of the trade show world with the consumer show world; event authenticity and innovation
Episode Guests
Michelle Bruno, writer, Event Tech Brief
Michael Cerbelli, partner and president of special events, Go West Creative Group
Will Curran, president, Endless Entertainment
Damany Daniel, chief imaginator, The Event Nerd
Jeff Davis, director of new business development, Informa Exhibitions U.S.
John Federico, host, EventTech Podcast
Francis Friedman, president, Time & Place Strategies L.L.C.
Howard Givner, executive director, Event Leadership Institute
Lee Kite, national director of major market galas, American Cancer Society
Lindsay Landman, president and creative director, Lindsay Landman Events
Mike McAllen, host, MeetingsPodcast.com
Carol McGury, executive vice president of event and education services, SmithBucklin Corporation
Adam Parry, editor, Event Industry News
Silvia Pellegrini, managing director, Events Uncovered TV
Jeff Ramos, engagement editor, Vox Media Inc.
David Robinson, director of event management, Event Medical Services L.L.C.
Paul Salinger, vice president of marketing, Oracle
Craig Shetler, partner, Everything Trade Show Rental
Greg Topalian, president, LeftField Media L.L.C.
Sponsored By