Samsung Adds Hip-Hop Beats to Country Club Party
To launch its new phone-MP3 player, Samsung took over a Beverly Hills mansion awash in logos and phones, with performances by Twista and Gnarls Barkley.
April 23, 2007
Samsung Telecommunications America and Sprint celebrated the launch of the UpStage phone by inviting 500 Hollywood types to an all-day bash on April 15 at a private Beverly Hills manse. To woo hip, young potential customers who would, in a perfect universe, use the phone to tell their friends about it, Samsung senior marketing manager Cinco Calfee presided over a hip-hop-flavored country club environment that morphed into a tented nightclub showcasing live performances by Twista and Gnarls Barkley.
Because the residence has a narrow, one-way driveway and minimal parking capabilities, guests were directed to park nearby and ride shuttles to the home. Once inside, guests played with remote-controlled boats, Frogger video games, miniature golf, and a Ping-Pong table, lined up for mini massages and manicures from Nitespa and Xtreme Lashes eyelash extensions from Billy Lowe, or lounged in cabana areas that housed flat-screen TVs playing a loop of graphic imagery intertwined with the new phone's logo. Guests grazed on Tres L.A.'s grilled burgers, veggie burgers, and ribs. And because the UpStage is a cell phone-MP3 player hybrid that allows users to download music from the Sprint Music Store, event producer Cara Kleinhaut of Caravents designed lively displays throughout the space where guests could get a peek at the new phone and try out its features.

Shortly before 7 p.m., the party moved to the tented tennis court, where flat-screens covering one wall played the graphic logo loop. More flat-screens topped a center bar, which was covered with tufted, silvery, snakeskin-embossed material. Color-changing squares and dots of light decorated the floor and ceiling. As guests boarded the shuttles, Premiere Valet staff called for their cars, which were waiting for them at the bottom of the hill.

—Irene Lacher

Posted 04.23.07

Photos: WireImage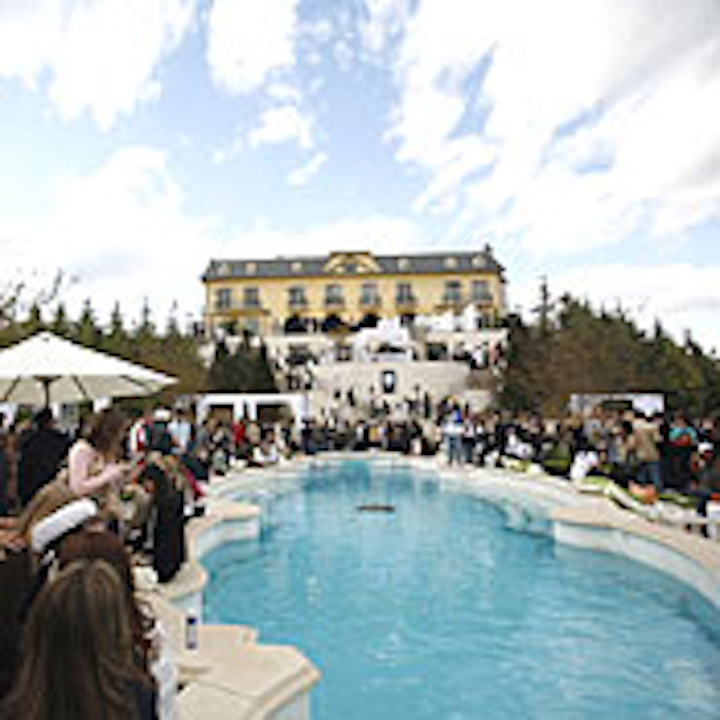 WireImage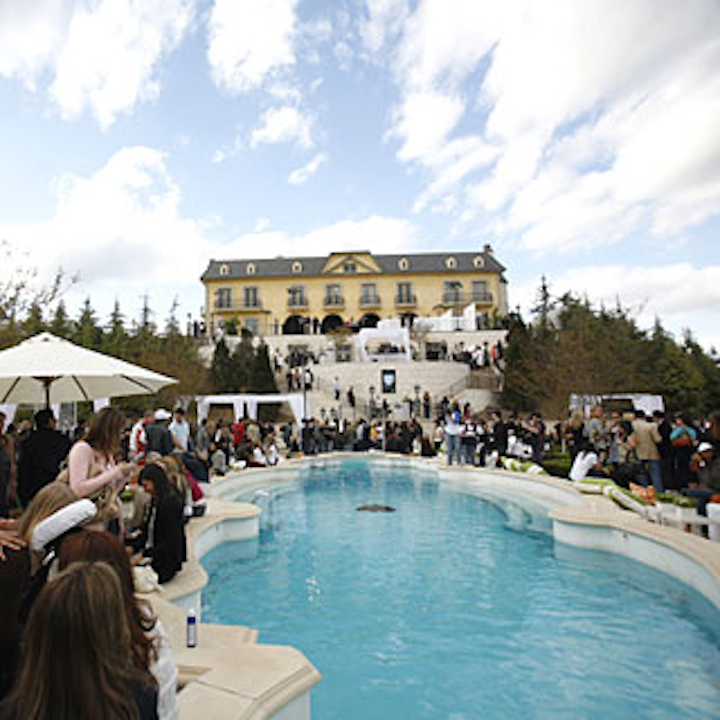 Photo: WireImage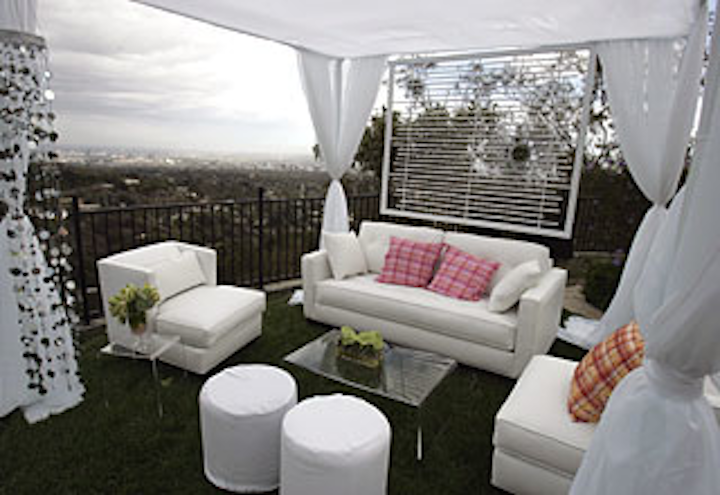 Photo: WireImage
Photo: WireImage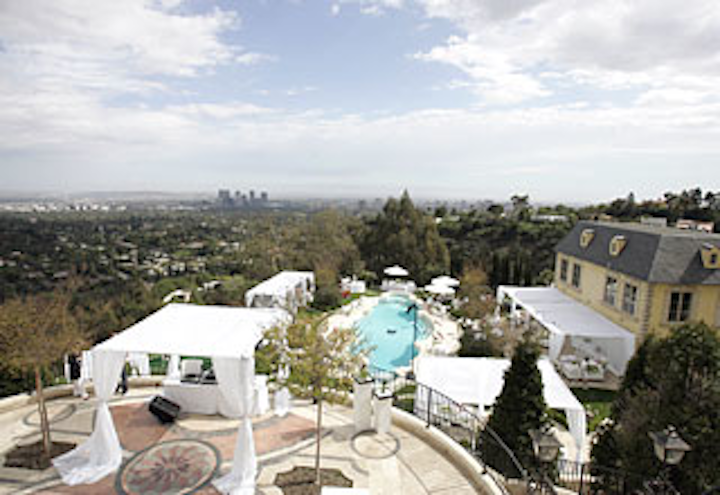 Photo: WireImage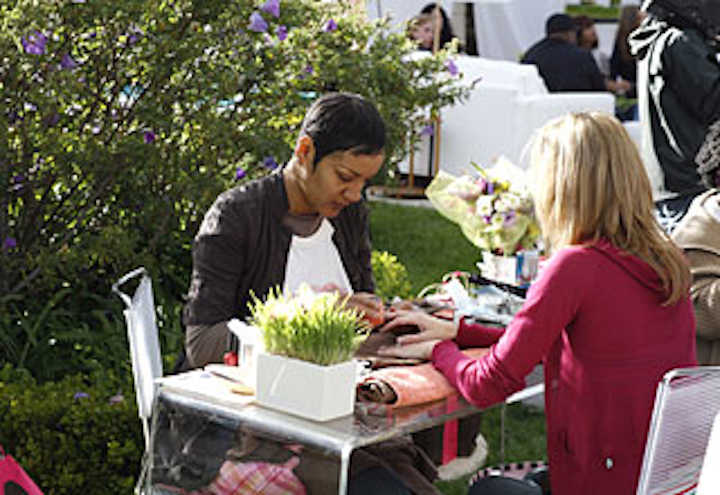 Photo: WireImage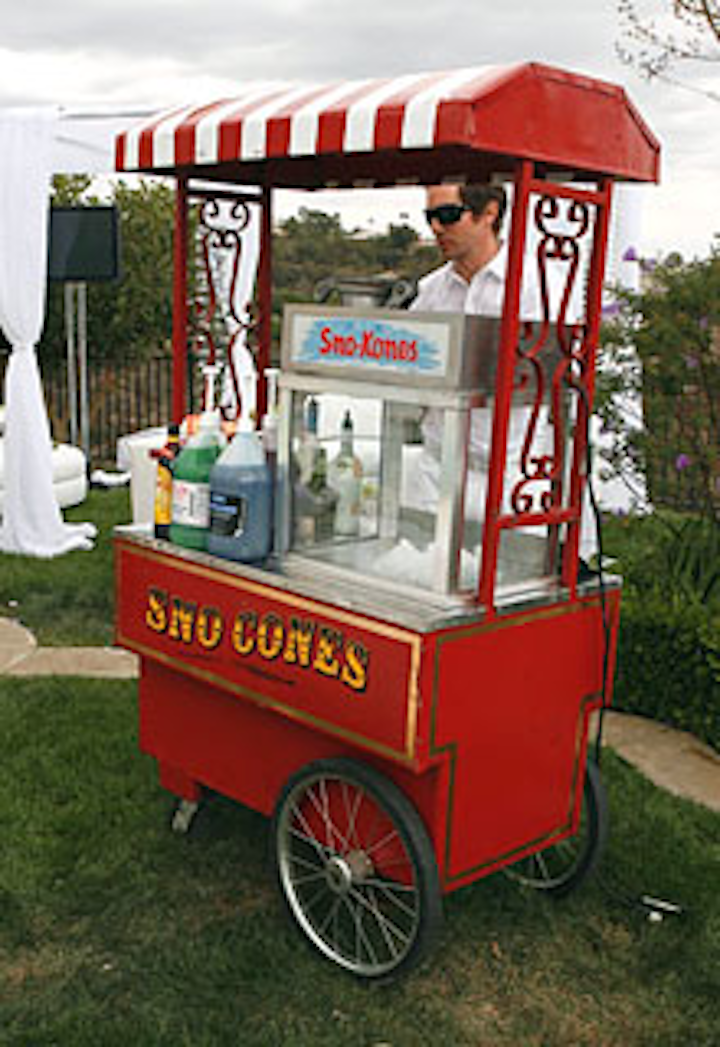 Photo: WireImage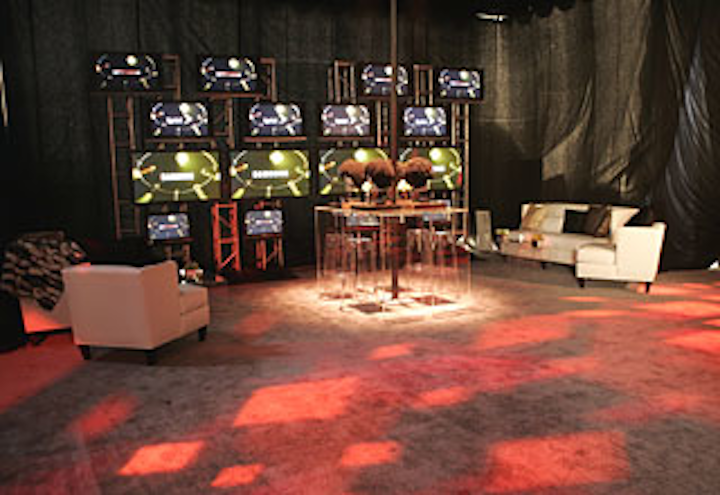 Photo: WireImage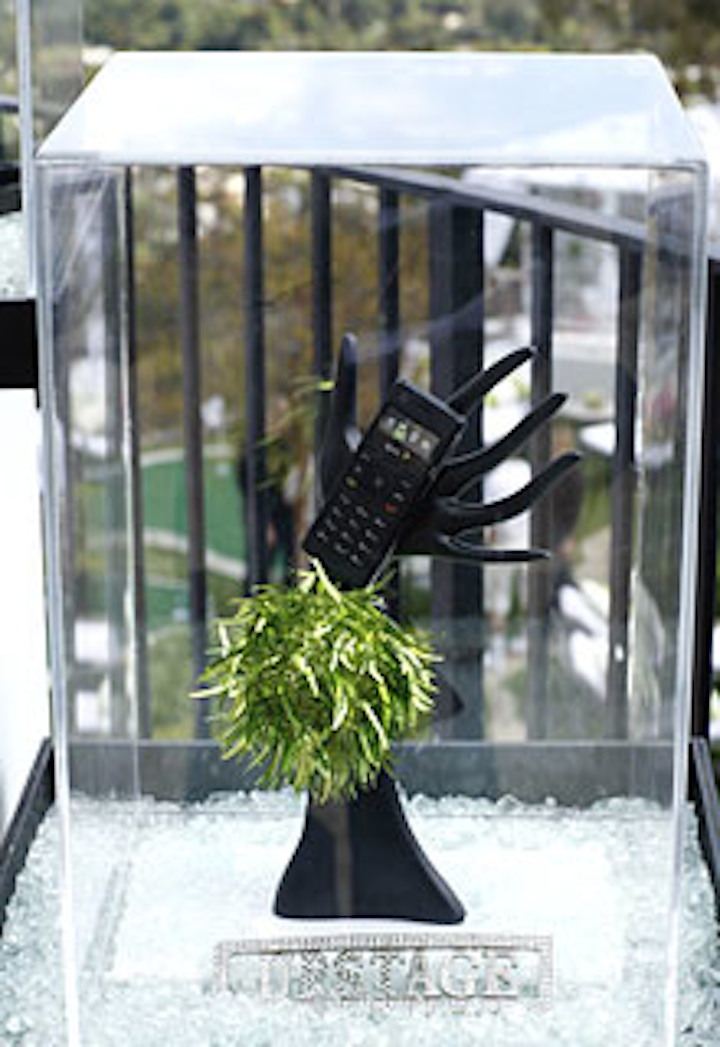 Photo: WireImage
Featured Venues/Suppliers: