Heineken Uses QR Code Stickers to Help Festival Attendees Connect With Each Other
February 16, 2012
Heineken's brand message is "Open Your World," and at the 2011 Heineken Open'er Music Festival, the company offered free QR codes to attendees as a subtle tie-in to the marketing campaign. During the festival last summer in Gdynia, Poland, Heineken set up computers where attendees could type up a brief message about themselves, turn it into a QR code, and then print it as a sticker to be worn around the event.
"Just putting a sticker on means 'I am open to meet new people,' and thus is an encouragement for others to approach the person with a sticker," said David Lette, Heineken's marketing manager in Poland. "As a result, the campaign sends the message that opening your world helps you meet new people, without having to pronounce it." The company called the stickers "U Codes," as the intention was for attendees to share something about themselves.
More than 5,000 people took advantage of the opportunity, about double the response the company had predicted. To print a code, attendees had to step inside Heineken's Digital House—a dome-shaped tent that was situated next to the main stage and housed the computers and printers, along with lounge furniture and a team of technical support people. Heineken also offered an app that attendees could download to read the codes.  
"The festival itself is rather branded up, so the key thing there was we just wanted people to have a bit of fun and get people to engage with each other and start up a conversation," Lette said about the festival, which took place June 30 through July 3, 2011. Several other Heineken markets around the world are now developing similar activations. Heineken has been the title sponsor of the Open'er Festival for 10 years.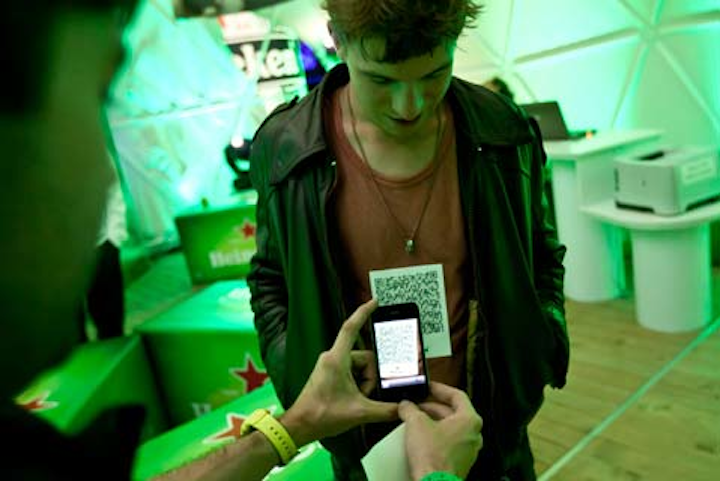 Photo: Courtesy of Heineken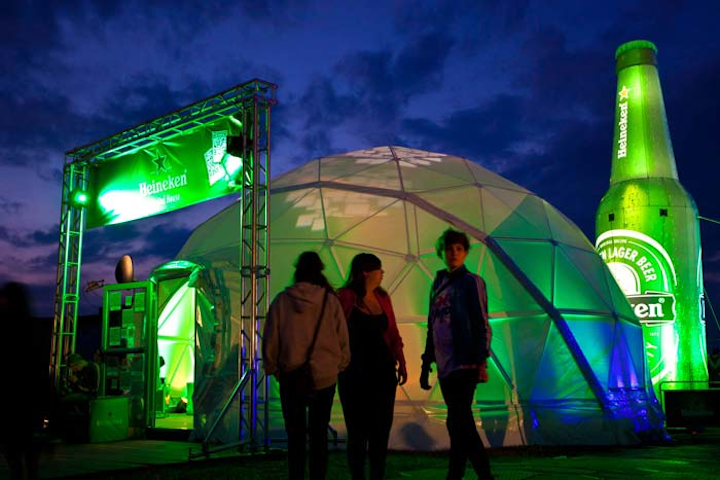 Photo: Courtesy of Heineken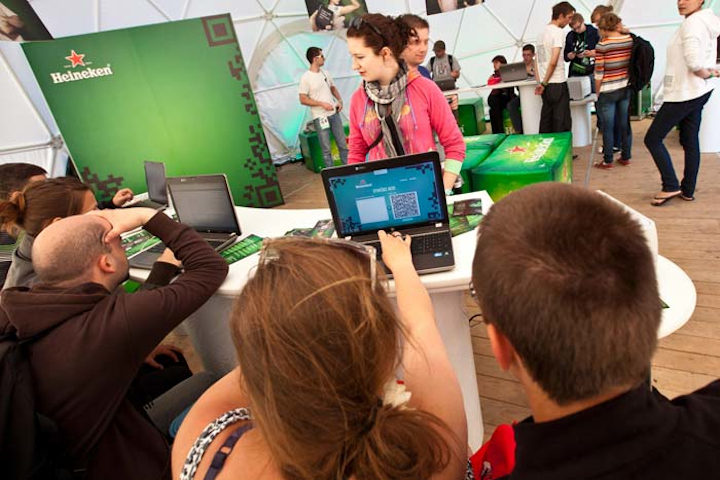 Photo: Courtesy of Heineken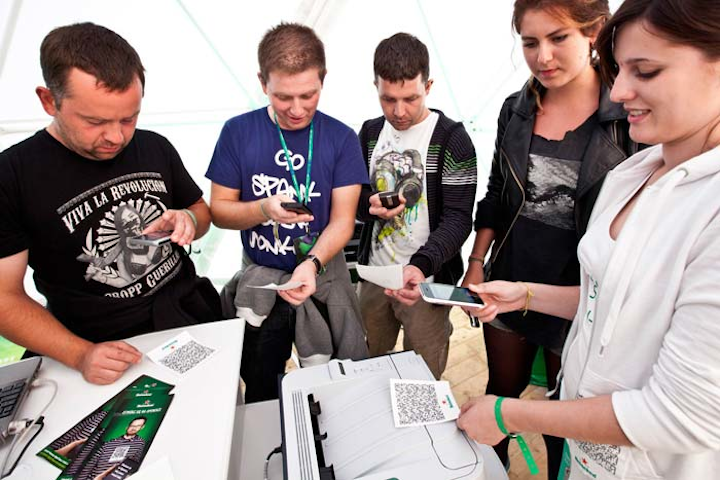 Photo: Courtesy of Heineken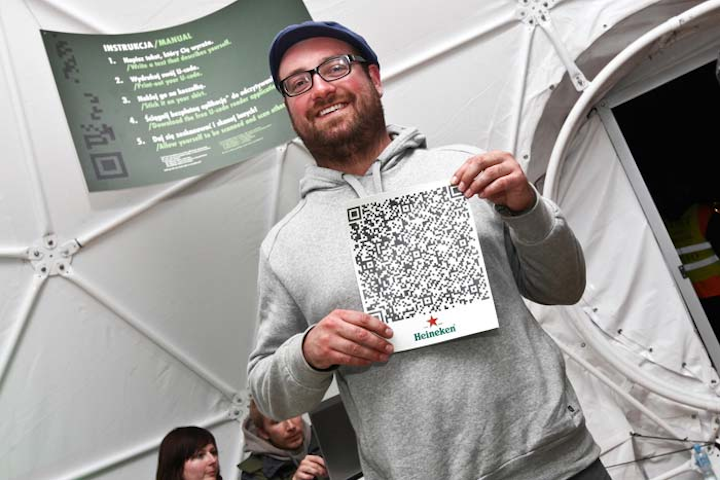 Photo: Courtesy of Heineken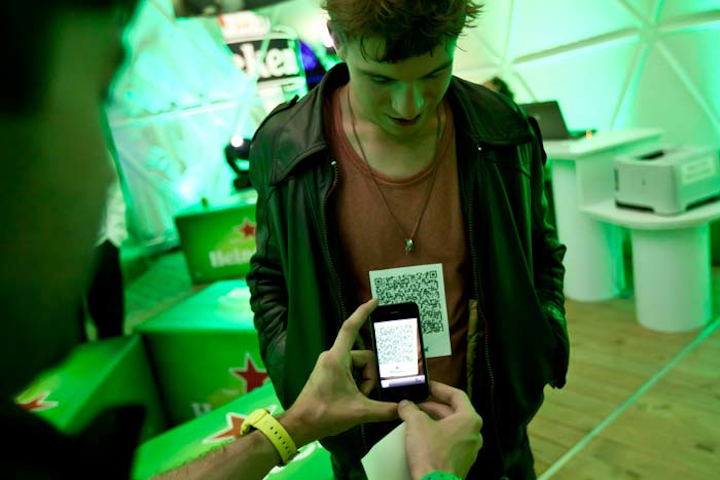 Photo: Courtesy of Heineken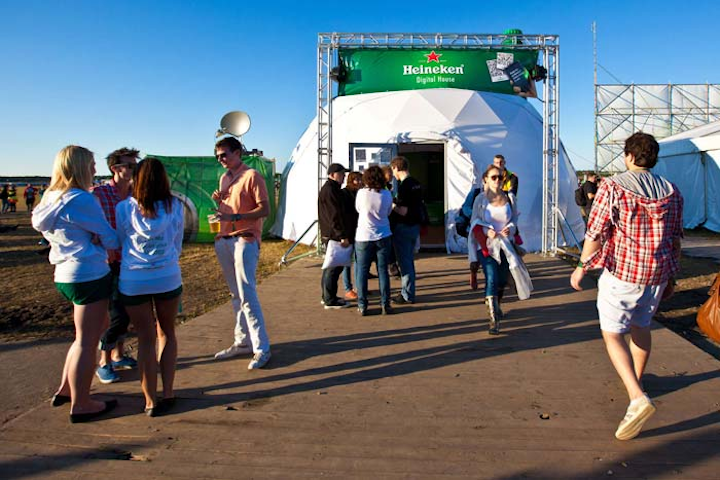 Photo: Courtesy of Heineken