Calling Higher-Ed Planners: Enhance & Grow Your Events
April 19, 2018
One of the most unique industries that plans events today is higher education. You may be wondering, but why? Well, most university and college event planners host everything from commencements, open houses, alumni reunions, debates, administration meetings, galas, fund-raisers, and so much more. This gives them the unique opportunity to plan a variety of events with different goals, priorities, and audiences.
However, they still end up with many of the same challenges as other event planners:
Need to Find a Way to Engage the Entire Community —
With many different sets of departments planning events and various types of attendees, they need to find a way to create one, unified university or college community.
 
Need to Find a Way to Be More Efficient —
Multiple tools and processes makes things too complex. Simplification is key. Additionally, they are looking for more ways to be able to track students, alumni, parents, and community members who attend events.
 
Need to Find Ways to Increase Revenue —
Event departments on campus are looking for ways to bring in new revenue with their current events and for opportunities to expand by bringing different events to campus.
A key solution to many of these challenges is investing in affordable technology such as event management software that will help to make their events easier to manage, cultivate a community, and ultimately increase R.O.I. While many university and event planners are already utilizing resources such as Excel, customer relationship management software, and student technology to help with organizing their tasks and attendees, a tool that is completely dedicated to increasing event success is the best option. Not only will it save time with the automated processes, but you can find new tools to engage with event attendees.
Let's have a look at some of the new experiences that you can bring to campus with event technology:
Unified Communication & Marketing —
No matter who is planning an event on campus, you can have confidence in the fact that, by using branded templates with your school's colors and themes, branding will be consistent across every website created within your event software.
 
Adding Housing to Registration —
How nice would it be to include roommate pairing for your orientations based on student interests or location, hopefully helping to foster better connections? What about the option to include local accommodations with discounts for graduation or homecoming weekend?
 
Getting Alerts When Key Guests Arrive—
Your commencement speaker has arrived or maybe the school's president just walked into the gala, alert your key team members via automated text or email.
 
Create a Community Via Mobile App —
Options here are endless. Create a container app for your university with each different event type. This is your hub for connecting your student, alumni, parent, staff, and community events. You can include agendas, maps, school information, and more, making it great for homecoming weekends, open houses, and more.
In the end, event software is the key to enhancing event experiences at universities and colleges across the globe.
To learn more, plese visit us at etouches.com.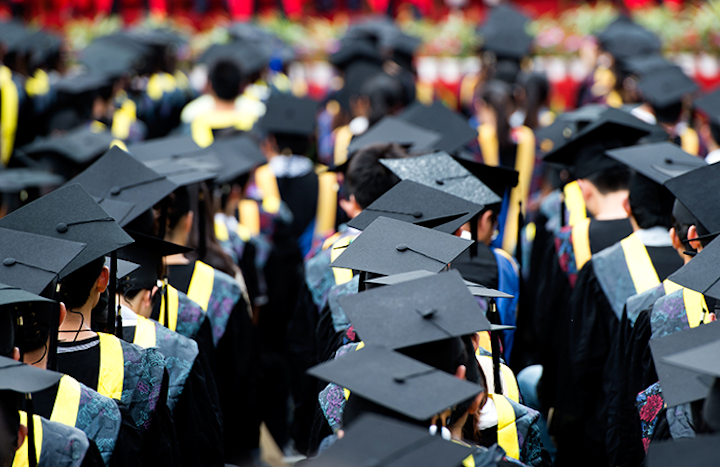 Photo: Getty Images
Featured Venues/Suppliers: