BET Awards Dinner Evokes Street Art in Raw Venue
June 29, 2011
The annual dinner hosted by BET C.E.O. Debra L. Lee Saturday night before the big BET Awards show at the Shrine on Sunday took to a raw venue and got a look inspired by graffiti art—a far cry from last year's grand, regal setting at Union Station. The dramatic change in concept was the brainchild of Washington-based Events by André Wells. The company worked with Lee's executive assistant, Bobette Gillette, who noted that each year, the team tries to change the look dramatically for the five-year-old party. 
The dinner took to the Book Bindery, a former textbook-binding building hidden in plain sight in Culver City. The raw venue was awash in color for the cocktail reception, where guests found bright seating clusters and graffiti art murals on the walls just inside the venue. When the 380 or so guests moved into the dinner space, the look in contrast was a vision in graphic black and white. Wells described the scene as, "fashion-forward, eclectic, hip, trendy, and artsy," and said that the organizers typically look for a space that would have been previously unseen by many guests.
Contributing to the graffiti-inspired look at the event were pop-culture phrases in giant bold lettering on the black walls of the dinner space, and handwritten notes in glow-in-the-dark chalk on less conspicuous walls of hallways and bathrooms. Available chalk sticks encouraged guests to get creative with their own messages.

In addition to decor, the big story of the annual event is entertainment. DJ Lowdown Loretta Brown, a.k.a. Erykah Badu, served as DJ for dinner. DJ D-Nice spun for arrivals and cocktails. Bilal and Cameo both performed at dinner, where Anthony Anderson served as host.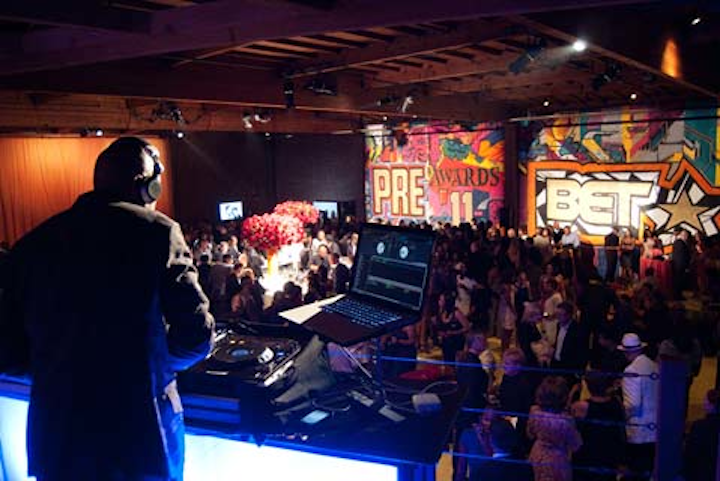 Photo: Davide DePas Photography
Photo: Davide DePas Photography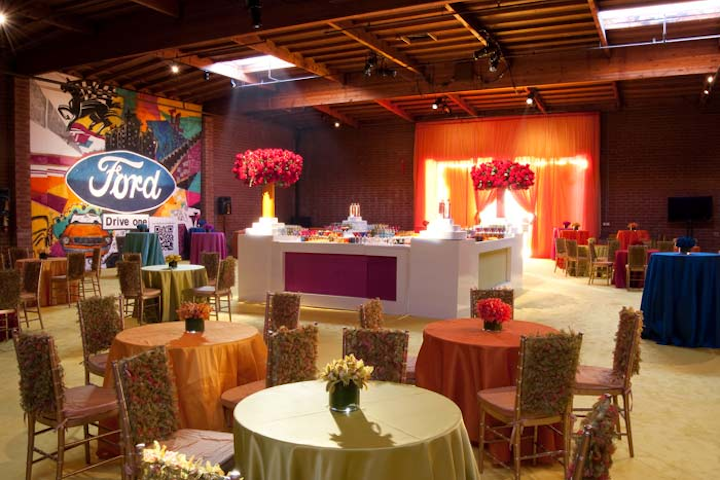 Photo: Davide DePas Photography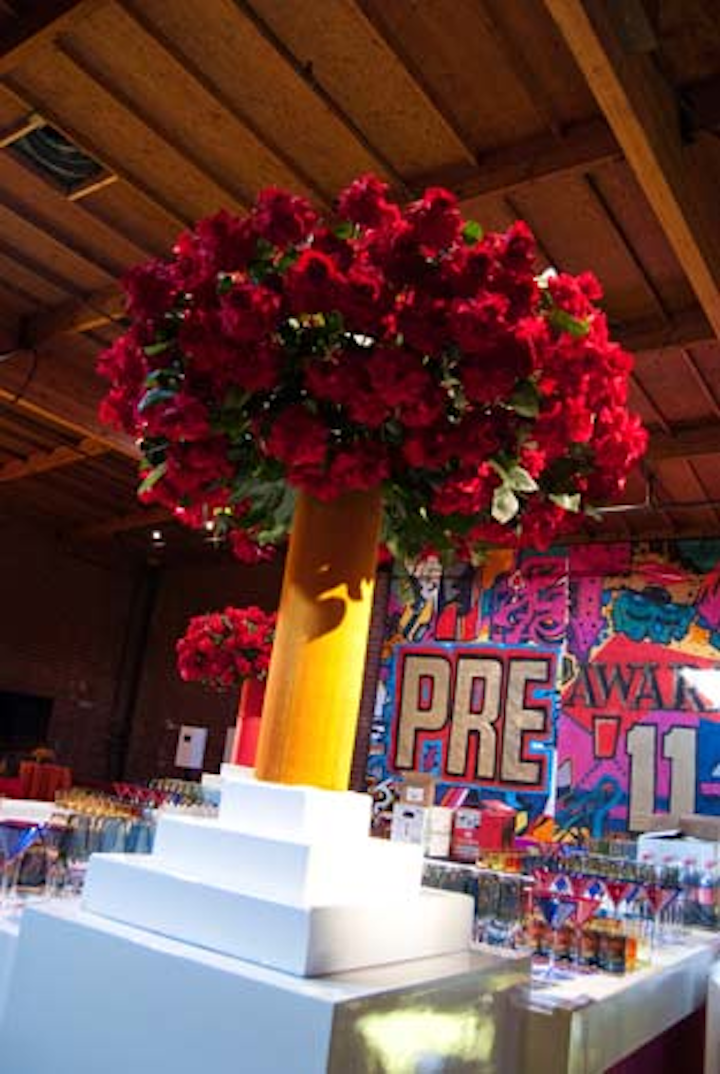 Photo: Davide DePas Photography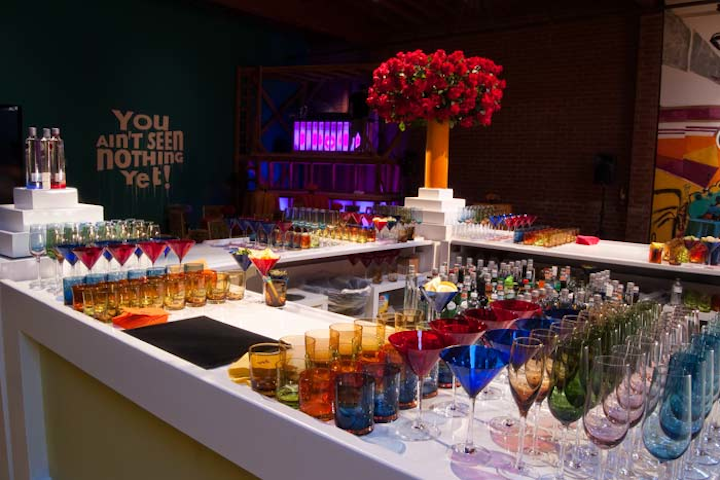 Photo: Davide DePas Photography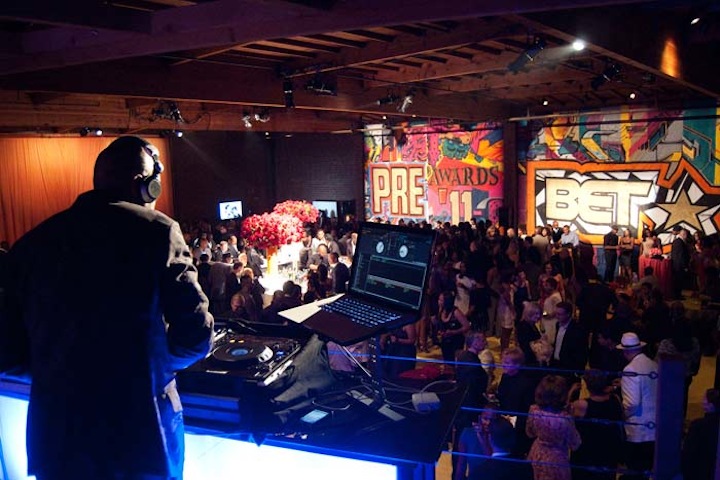 Photo: Davide DePas Photography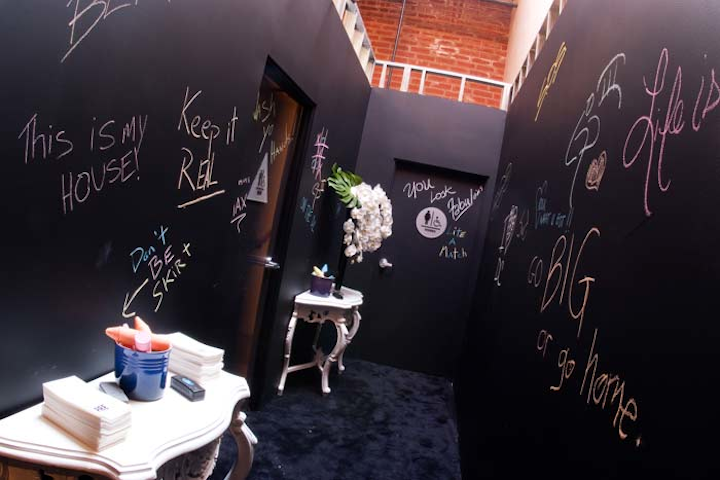 Photo: Davide DePas Photography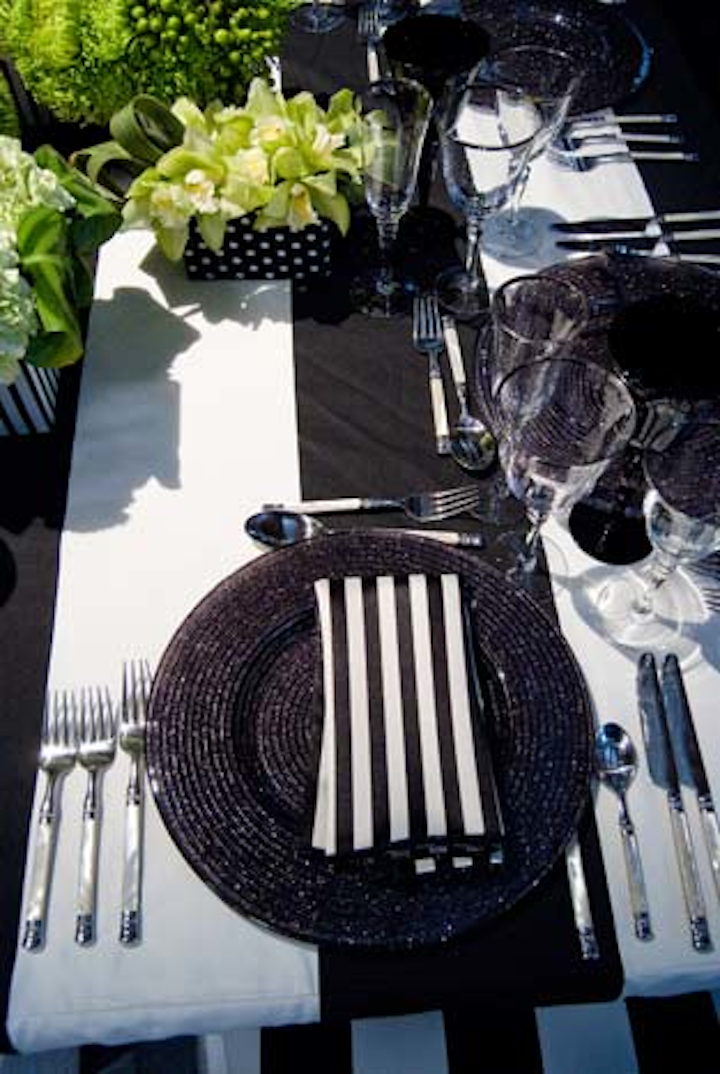 Photo: Davide DePas Photography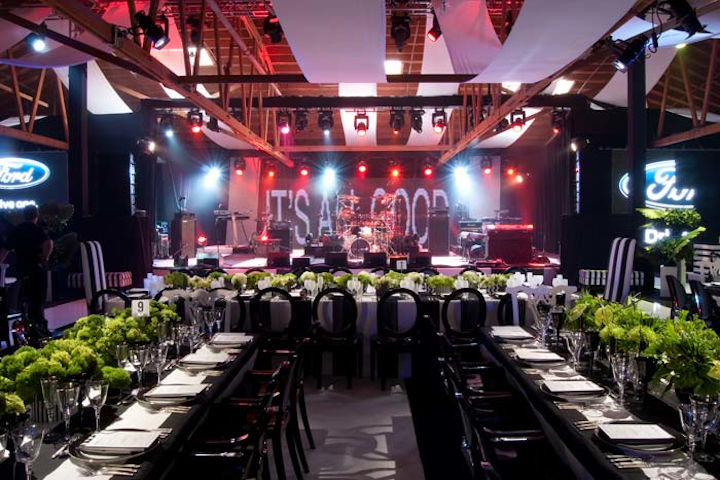 Photo: Davide DePas Photography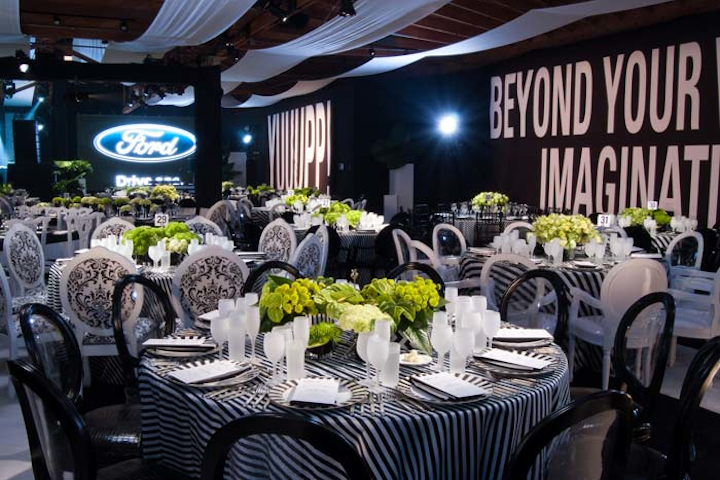 Photo: Davide DePas Photography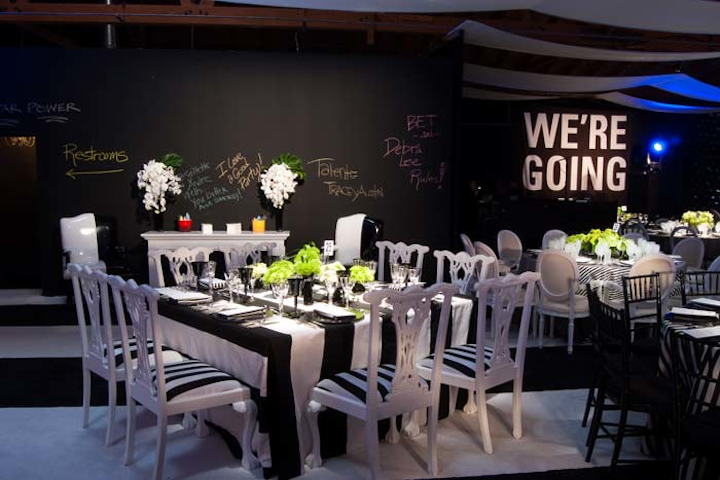 Photo: Davide DePas Photography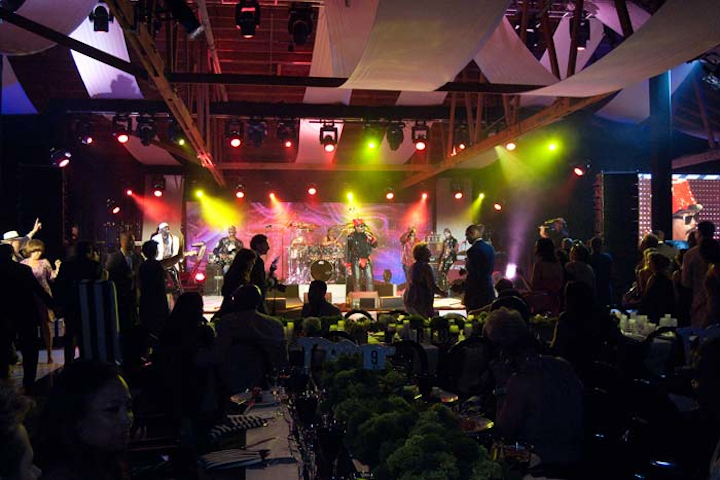 Photo: Davide DePas Photography
Featured Venues/Suppliers: