Jose Cuervo Consumer Stunt Fills Water Fountain With Tequila
The National Tequila Day marketing push provided doses of surprise and whimsy—and maybe a buzz—for Hollywood passersby.
August 1, 2017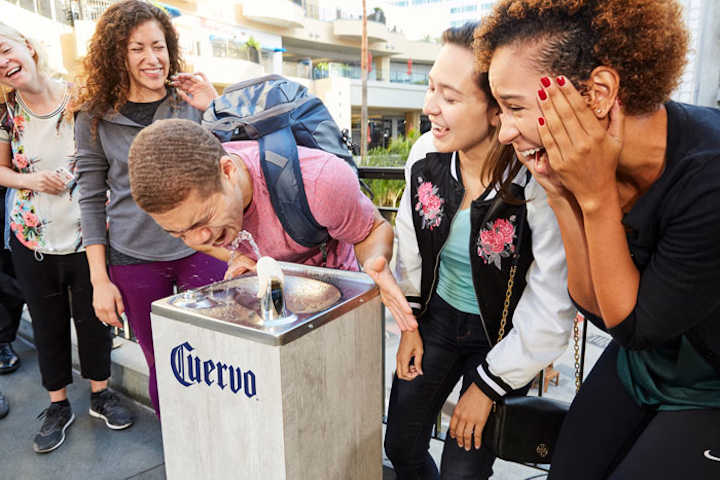 Photo: Courtesy of Jose Cuervo
It so happened that the marketing-driven holiday known as National Tequila Day fell on a Monday this year, leaving an opening for spirits purveyors to provide festive, post-weekend pick-me-ups for consumers that were right on message.
To that end, on July 24 Jose Cuervo replaced water in a fountain at the Hollywood & Highland Center in Los Angeles with chilled tequila, an effort to capitalize on the buzz of the day in a surprising, share-worthy way. Passersby (over the age of 21, of course) took their turns sipping shots of Cuervo Silver at the fountain during prime mid-day foot traffic hours.
CP&B was behind the setup, which was free for consumers. It went by the catchy name "H2Cuervo," and a hashtag of the same name helped proliferate the message on social media.
Featured Venues/Suppliers: