Margarine Promo Puts Fabio on Display
Bikini-clad models and the blond spokesperson drew crowds to a beach inside a glass-enclosed truck—the mobile marketing vehicle for I Can't Believe It's Not Butter's new olive oil spread.
January 23, 2007
What better way to grab attention than to put
Fabio
in a glass box in Times Square? That's exactly how
I Can't Believe It's Not Butter
promoted its new olive oil spread and competition for a trip to a Mediterranean island last week, before stops in Boston and Philadelphia.
Stephen McDermott
, senior associate brand manager for
Unilever
, worked with
M Booth & Associates
and
Synergy Events
to create a beach scene—made up of sand, palm trees, and sun loungers—inside a heated glass-walled truck, where passersby could pose with the aging Italian model (and long-standing brand spokesperson). And just so it wasn't all about Fabio,
Go Catering
provided some 3,000 asiago cheese muffins slathered with the butter substitute for the public to sample.
Craftsman
, a St. Louis-based company, provided the glass box, which Synergy later attached to a truck and customized with set design firm the
Art Department
. The traveling publicity stunt launched in Times Square on Tuesday, January 9, stopped in Boston (setting up outside
Faneuil Hall
) the next day, and hit Philadelphia's
Liberty Place
on January 12.
—
Anna Sekula
Posted 01.23.07
Photos: Ray Stubblebine
Related Stories
MasterCard Navigates Herald Square for Promo
Public Stomps to Beringer's Trailer Promo
Overstuffed Beach Party Opens Hawaiian Tropic
Playful Publicity Stunts
Gap Takes Hippie Bus on the Road
Related Stories from Los Angeles
Bliss Takes Spa Products to the Streets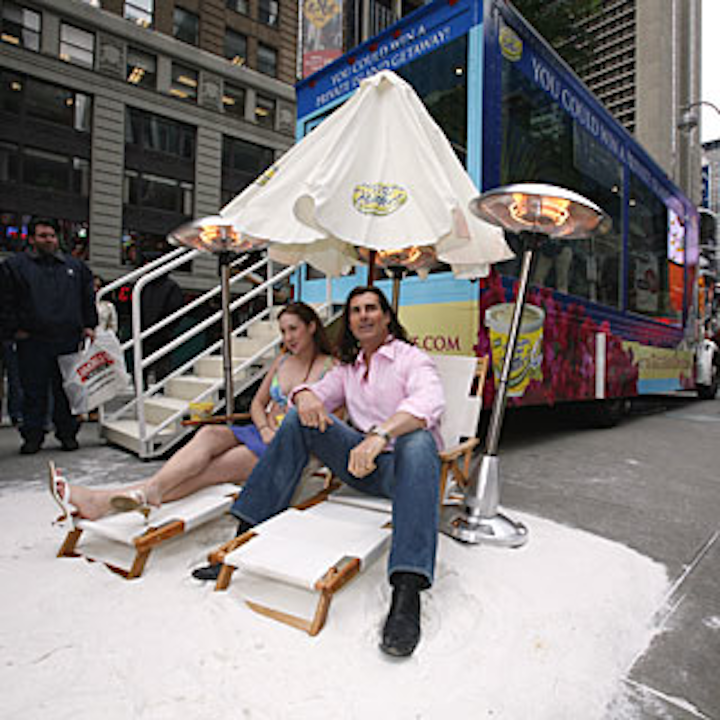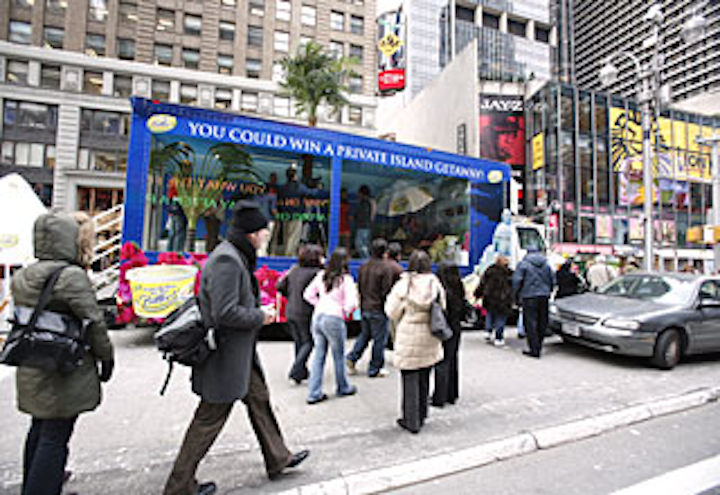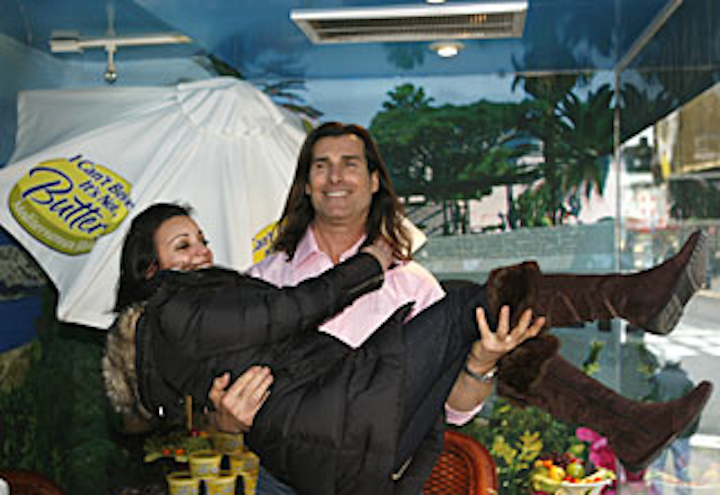 Featured Venues/Suppliers: