Rémy Cointreau Targets High-Level Networkers With Experiential Pop-Up for Louis XIII Cognac
July 12, 2011
If the recent spate of events in New York is anything to go by, alcohol brands are really pushing their wares this summer. And the latest to target consumers with an experiential promotion is Rémy Cointreau, which built a pop-up in SoHo to host gatherings throughout June. Taking over a vacant storefront on Greene Street, the French company enlisted event marketing agency SoHo Experiential to convert the site into a branded gallery space for its high-end cognac brand Louis XIII de Rémy Martin. And rather than holding one crowded party to showcase the temporary venue, Rémy Cointreau opted for a more strategic approach, partnering with specific organizations to host several invitation-only events for a select number of guests.
"For this series of events, we targeted high-net-worth individuals seeking unique and memorable experiences, and who appreciate the craftsmanship and heritage of ultra-luxury brands, such as Louis XIII," said Nila Vermiglio, brand director of Louis XIII and Rémy Martin Q.S.S. Vermiglio explained that the program was created specifically to educate, engage, and entertain the consumers about cognac in general, as well as emphasize the identity of Louis XIII and its history. "The temporary space allowed us to creatively extend the brand essence into a physical environment for our consumers to enjoy. Essentially, it enabled us to virtually create the Louis XIII experience, without actually traveling to Cognac," she said.
Dubbed the Louis XIII "Legacy Experience," the pop-up saw 34 events during its run, with an estimated total of 700 guests invited through partners like the Young Presidents' Organization, Ferrari of Manhattan, and financial firm AXA Equitable. To make the most of these, each gathering was allotted a two-hour time slot with passed hors d'oeuvres and flutes of Charles Heidsieck Champagne, another brand in the Rémy Cointreau portfolio. The front portion of the space served as the reception area, with displays that included a three-liter jeroboam bottle of Louis XIII and photographs of the French company's vineyards. In the rear, the organizers set up a theater furnished with red couches and a large screen, and Louis XIII brand ambassador Pierre Bollet led a presentation that included a 3-D video and a tour through the history of cognac.
Rémy Cointreau plans to take the Louis XIII Legacy Experience series to Los Angeles in September, followed by Miami in October.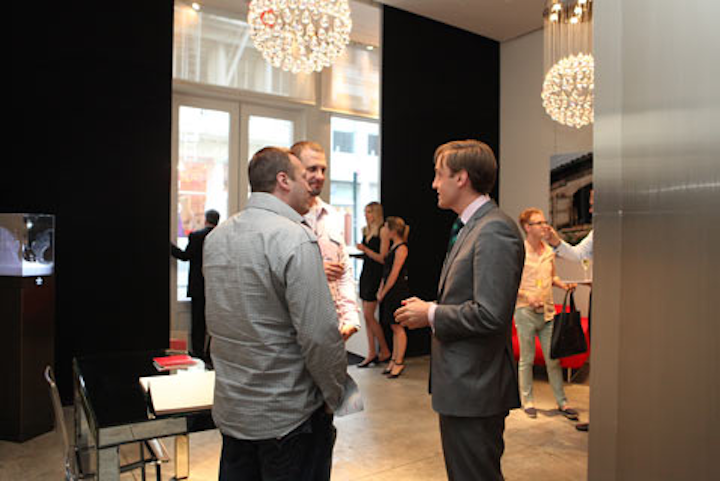 Photo: John Walder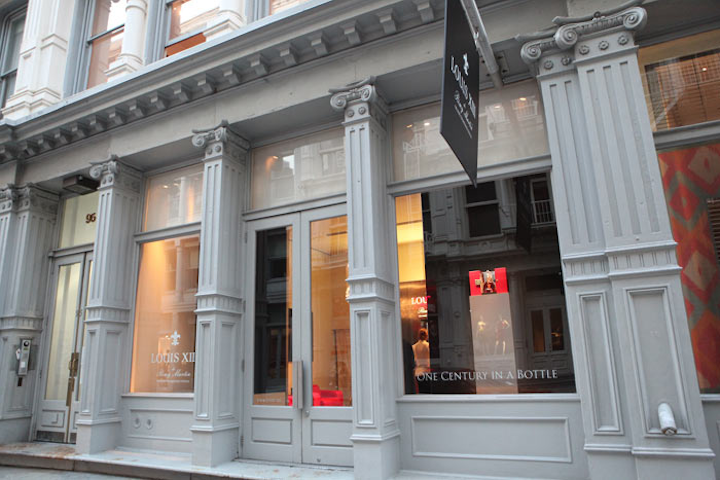 Photo: John Walder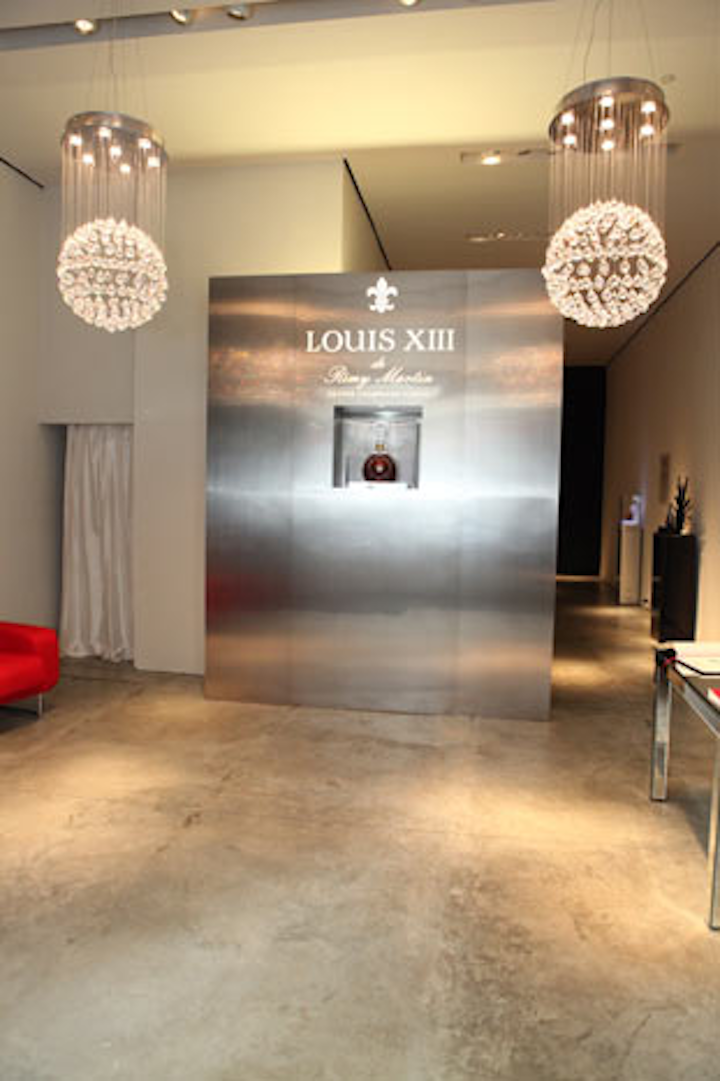 Photo: John Walder
Photo: John Walder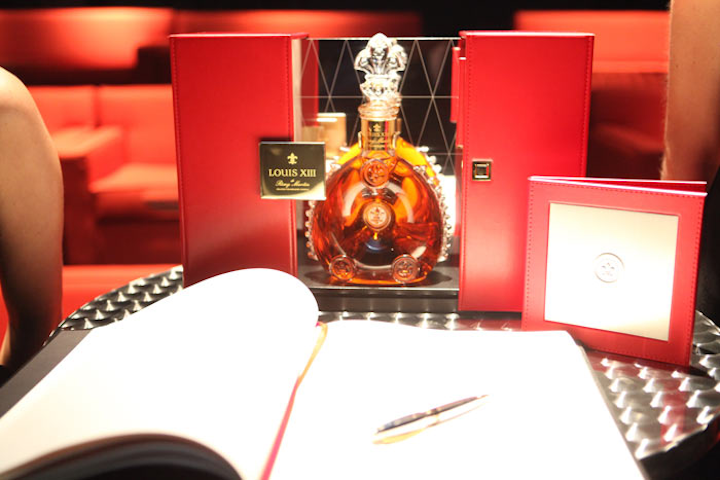 Photo: John Walder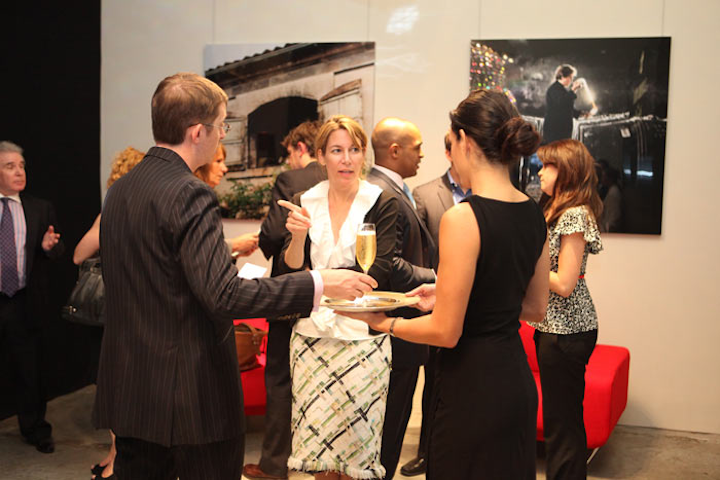 Photo: John Walder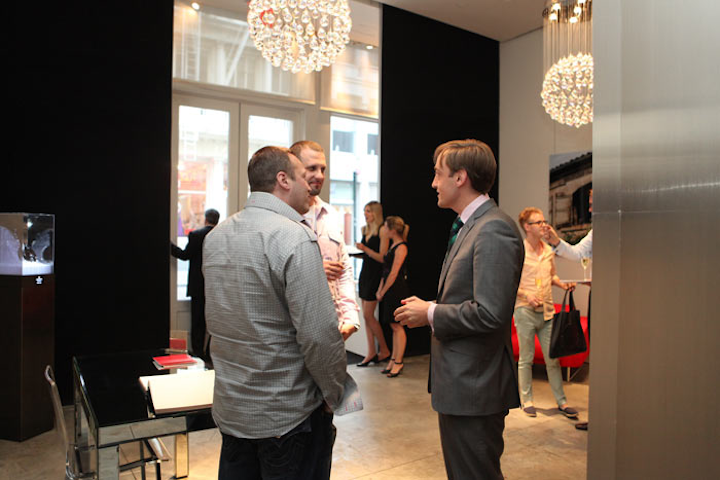 Photo: John Walder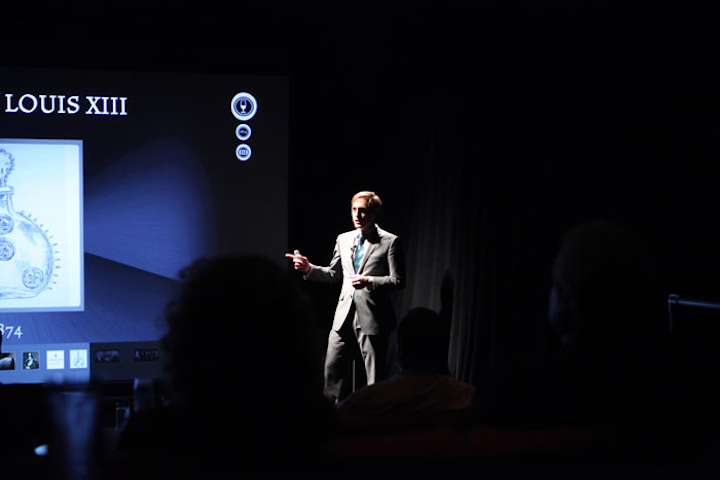 Photo: John Walder
Featured Venues/Suppliers: