Robots Film Guests at Gin Brand's Pop-Up
Bombay Sapphire looked to bring the Tribeca Film Festival's new transmedia category to life by staging an experiential event that included immersive exhibits, interactive cocktails, and robots.
May 13, 2013
New to the Tribeca Film Festival this year was a juried category called Storyscapes, dedicated to crowd-sourced transmedia projects. To bring the five interactive film entries to life, the festival collaborated with gin brand Bombay Sapphire to stage the Bombay Sapphire House of Imagination presents Tribeca Film Festival Storyscapes, an immersive, off-site pop-up at Dune Studios that was open to the public April 18 through 21.
The goal of the free experiential event, produced by Pask Productions, was to give guests the opportunity to experience the interactive projects for themselves. Since the participating media projects—Journal of Insomnia, Robots in Residence, Star Wars Uncut, Sandy Storyline, and Exquisite Forest—each already had an online presence in some form, the challenge was to create engaging exhibits that matched the immersive, crowd-sourced nature of the projects themselves.
As a nod to the event's D.I.Y. mentality, visitors were encouraged to concoct their own Bombay Sapphire gin and tonics, choosing from a selection of botanicals, homemade tonics, and garnishes. Festival-goers could borrow pre-programmed robots from the Robots in Residence project to film their own segments, which were then compiled into a short film that was presented on the last day. 
The lounge space itself had a blue glow and was surrounded in a lightweight metal mesh fabric. "The concept for the lounge was to make the guests feel like they were inside a bottle of Bombay Sapphire," said Alyse Pask, president of Pask Productions. "We installed the mesh to resemble an abstract representation of liquid."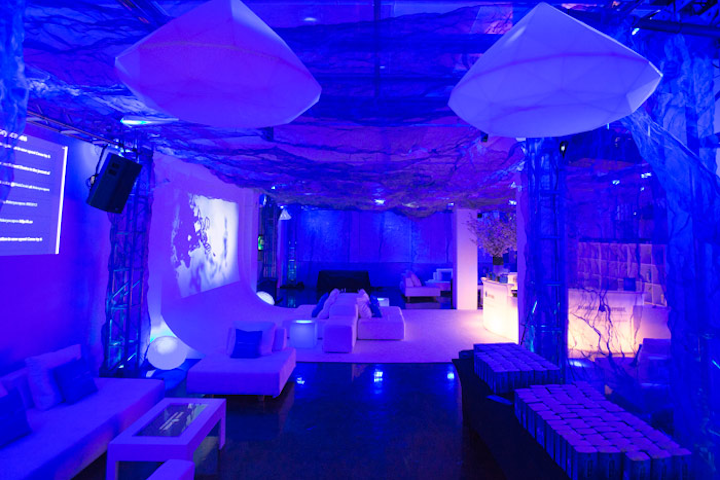 Photo: Richard Patterson for Bombay Sapphire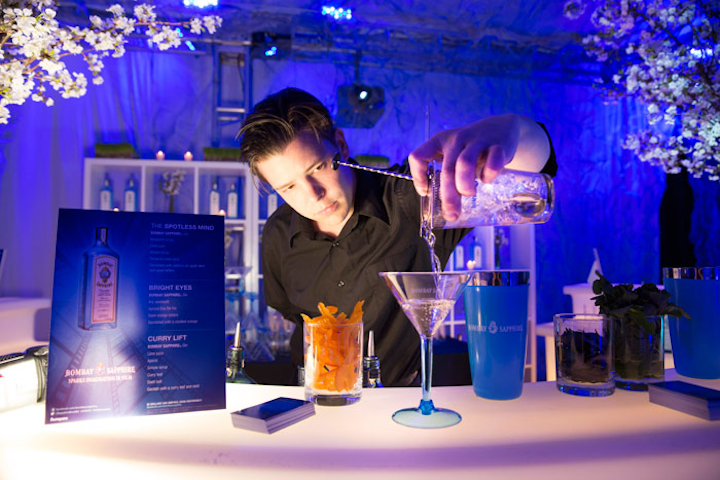 Photo: Richard Patterson for Bombay Sapphire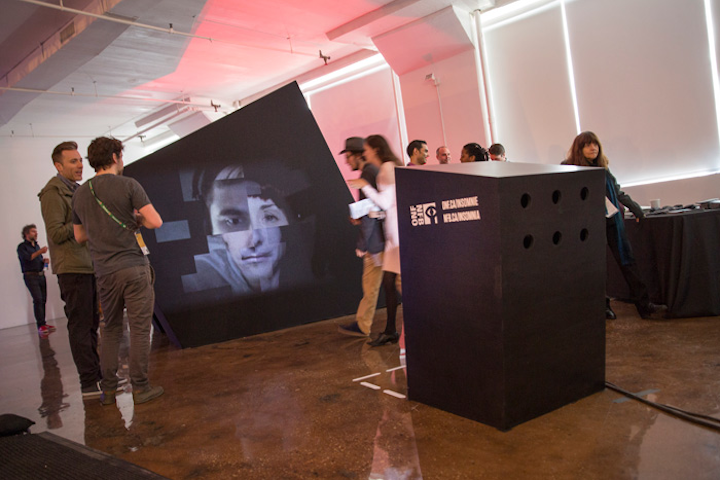 Photo: Richard Patterson for Bombay Sapphire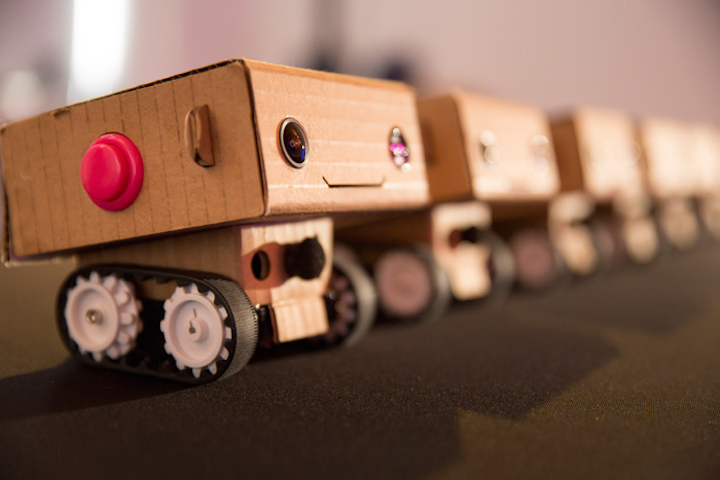 Photo: Richard Patterson for Bombay Sapphire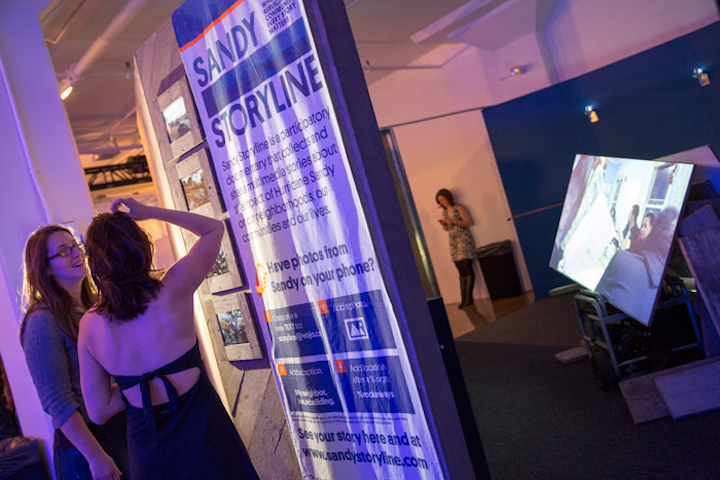 Photo: Richard Patterson for Bombay Sapphire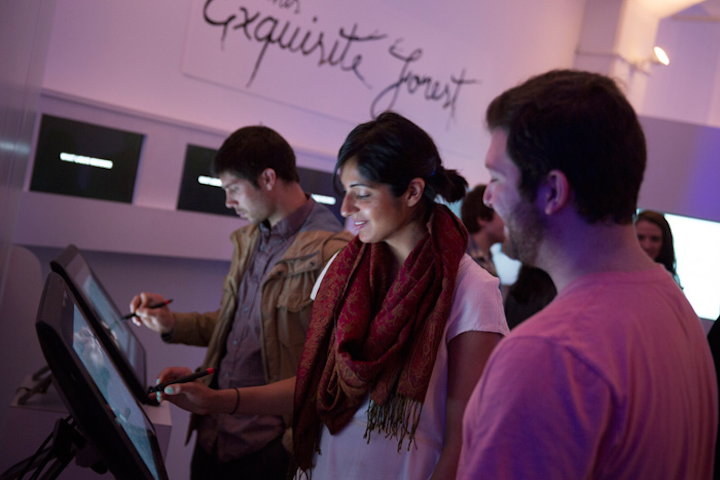 Photo: Richard Patterson for Bombay Sapphire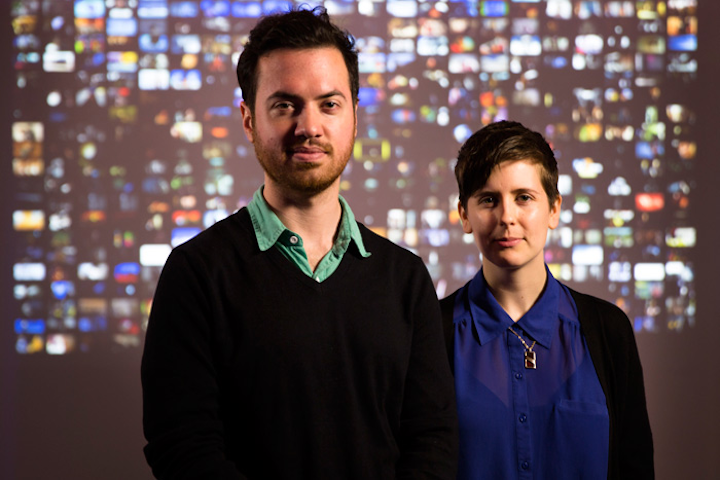 Photo: Richard Patterson for Bombay Sapphire
Featured Venues/Suppliers: