5 Striking Brand Activations From the N.B.A. All-Star Weekend
Inside the interactive experiences Nike, Mountain Dew, Samsung, and Adidas created for this year's festivities in Toronto.
February 18, 2016
After taking over its hometown of New York last year, the N.B.A. brought the 2016 iteration of its All-Star Game to Toronto—the league's first All-Star outside the United States. Amidst the huge crowd of fans, players, parties, and community programming that filled the city February 12 to 14, sponsors and brands sought to grab the attention of attendees and locals by creating immersive live experiences that promoted new products and campaigns.
Samsung returned to All-Star Weekend for a third year, this time hosting the Samsung Experience at N.B.A. Centre Court, an interactive fan event with skill competitions and other programming across 40 courts and baskets at the Enercare Centre. Throughout the weekend, a 92- by 66-foot LED basketball court invited Samsung Galaxy owners to get up-close and personal with N.B.A. stars like James Harden, Karl-Anthony Towns, Paul George, and Andrew Wiggins while getting hands-on with the latest in the electronics brand's mobile devices and virtual reality technology.
Mountain Dew also engaged fans and players using virtual reality, hosting an interactive art experience at the Artscape Sandbox. For its first time activating around All-Star Weekend, the PepsiCo-owned brand gave guests the chance to demo Tilt Brush, Google's virtual reality app that allows users to paint in three-dimensional space.
Tapping into a bit of Toronto's own culture, Nike took over an entire streetcar and turned it into the Snkrs Xpress, a mobile store that Nike Plus members could board and experience throughout the weekend. Sneaker fanatics could also check out what Adidas had to offer in the sportswear brand's Exclucity pop-up shop where Toronto photographer Horace Ng had transformed a Queen Street West space into a photo and art installation with shoes hanging from the ceiling. Adidas, the N.B.A.'s official apparel provider, also hosted private gifting suite, inviting an exclusive mix of players, media, and league elite inside a vault to see, try on, and leave with some of the latest Adidas Basketball and Adidas Originals gear.
View Slide Show
Mountain Dew Court Vision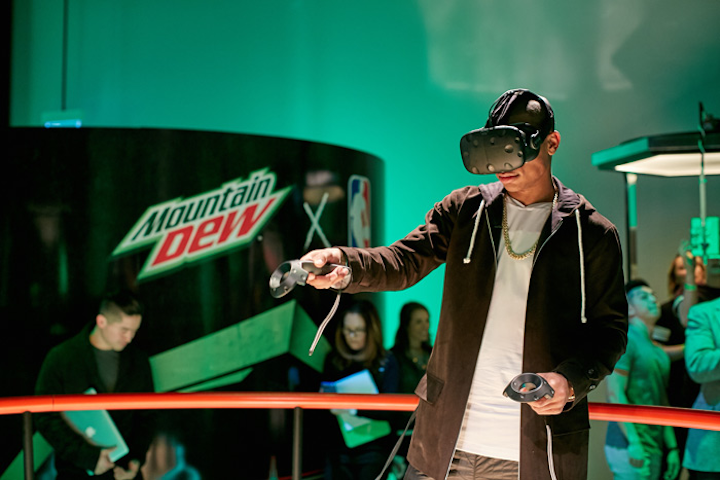 Photo: Dale Wilcox/AP Images for Mountain Dew
Nike Snkrs Xpress
Photo: Courtesy of Nike
Nike Snkrs Xpress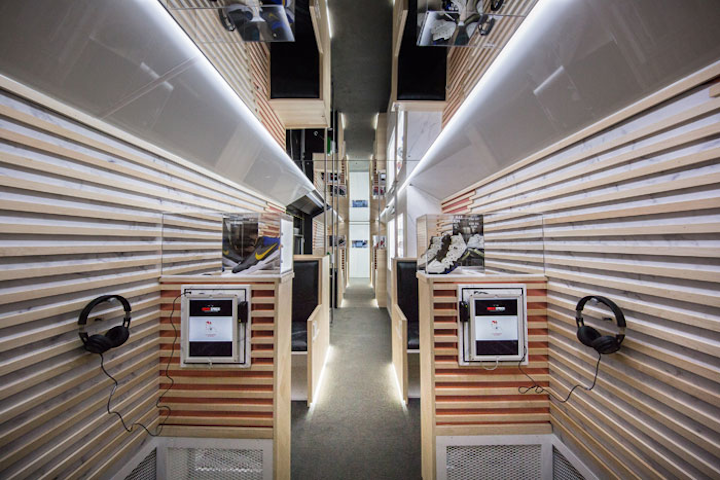 Photo: Courtesy of Nike
Mountain Dew Court Vision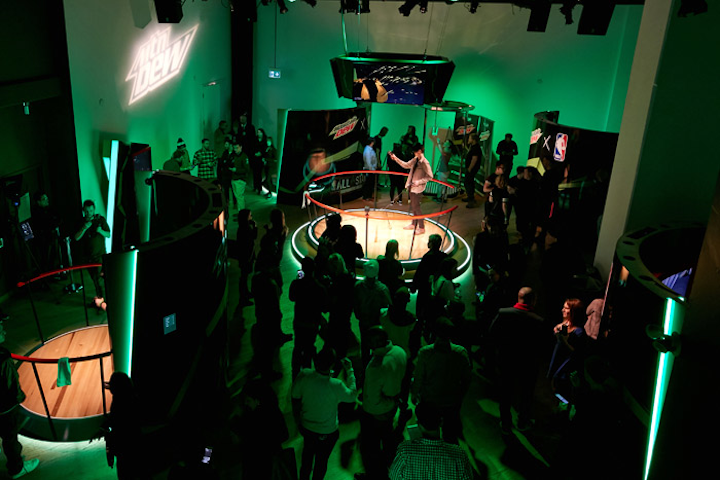 Photo: Dale Wilcox/AP Images for Mountain Dew
Samsung Experience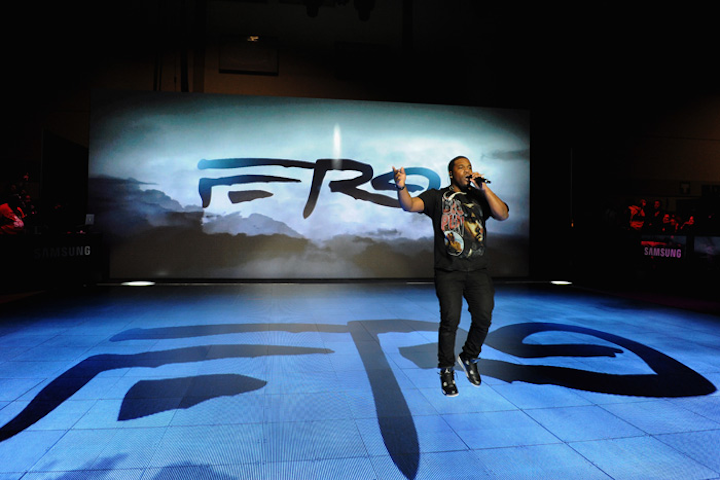 Photo: Sonia Recchia/Getty Images for Samsung
Samsung Experience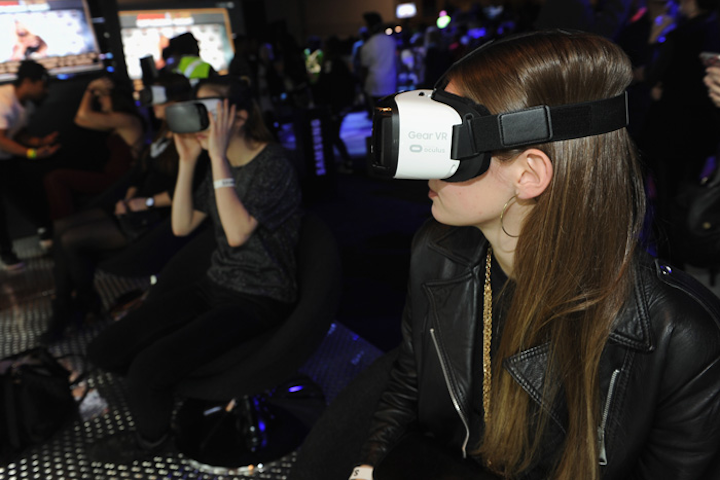 Photo: Sonia Recchia/Getty Images for Samsung
Samsung Experience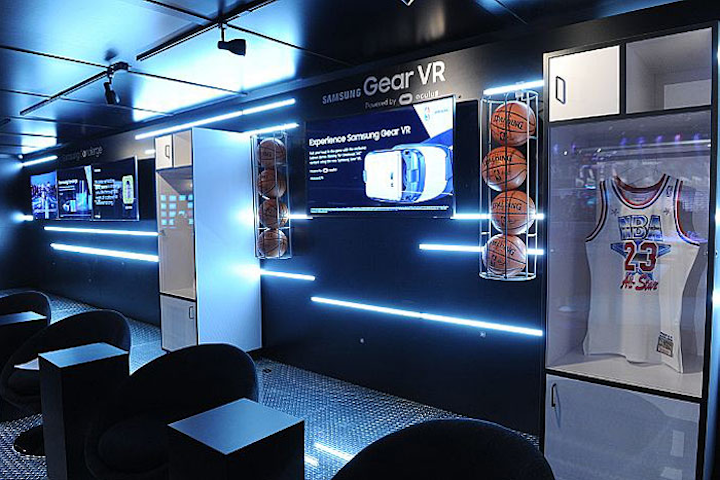 Photo: Sonia Recchia/Getty Images for Samsung
Adidas V.I.P. Gifting Suite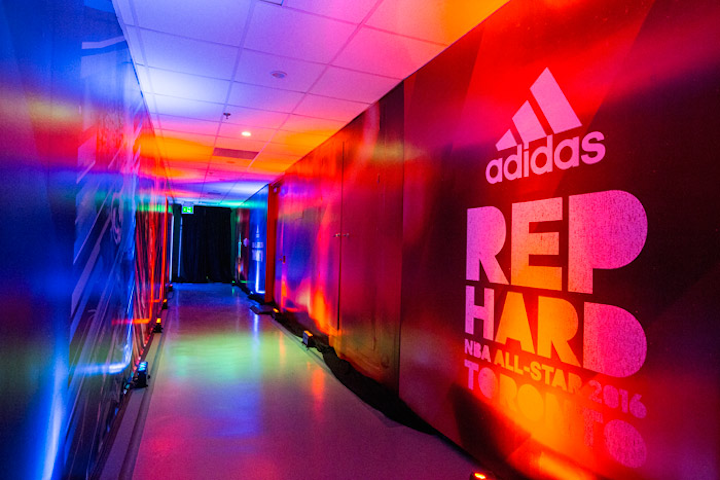 Photo: Emilee Ramsier/Adidas
Adidas V.I.P. Gifting Suite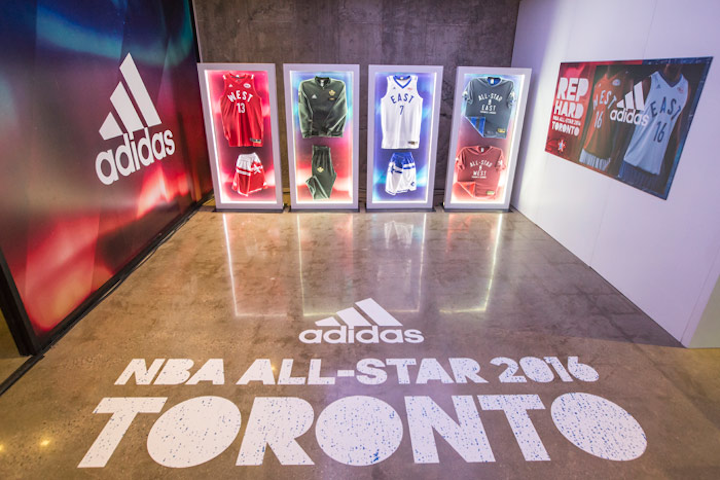 Photo: Emilee Ramsier/Adidas
Adidas V.I.P. Gifting Suite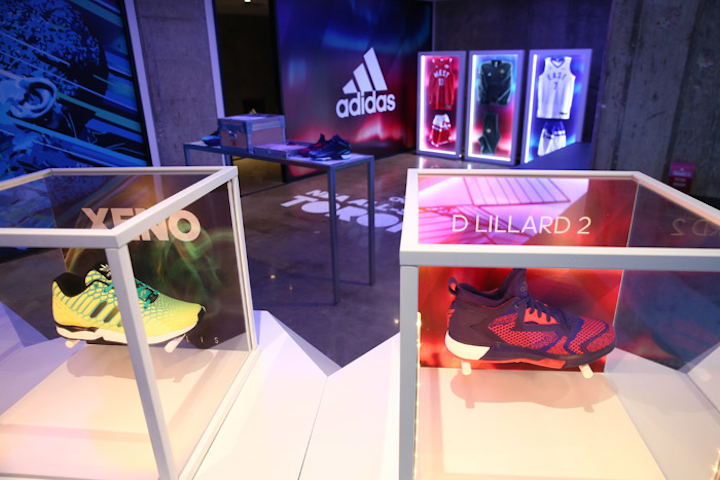 Photo: Ned Dishman/Adidas
Adidas Originals Pop-Up Shop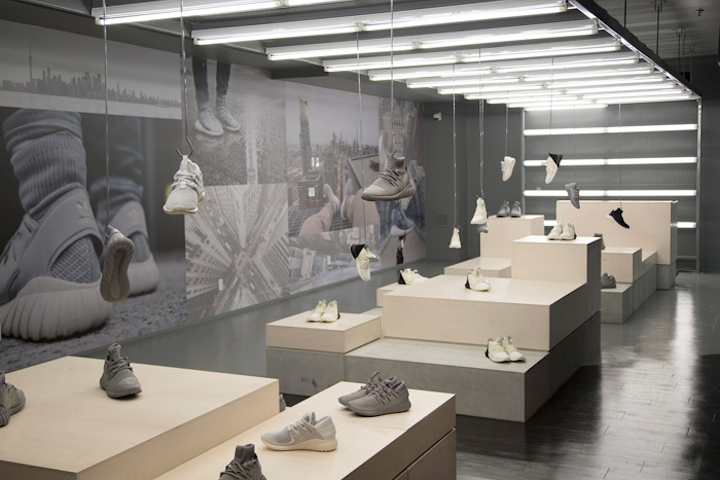 Photo: Courtesy of Adidas
Adidas Originals Pop-Up Shop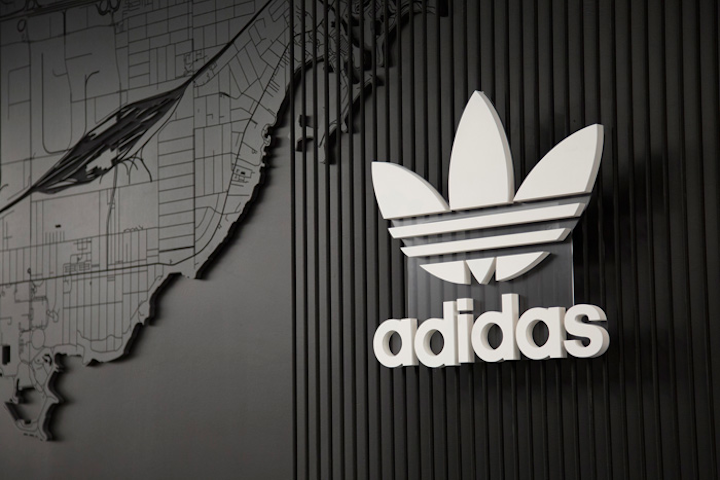 Photo: Courtesy of Adidas
Featured Venues/Suppliers: