Why Coffee Shops Across North America Received a 'Gilmore Girls' Makeover
Coffee shops in the United States and Canada were transformed into Luke's Diner from Gilmore Girls to celebrate the shows 16th anniversary and its upcoming Netflix reboot.
October 10, 2016
To celebrate the 16th anniversary of the Gilmore Girls premiere and to promote the show's Netflix revival, the streaming service recently brought a taste of Stars Hollow to coffee-craving fans of the show. Netflix partnered with Allied Experiential to transform 200 local coffee shops in the United States and Canada into Luke's Diner from the original series on October 5.
All participating shops were branded with the familiar "Luke's" sign outside, while employees and brand ambassadors inside donned on-theme aprons and Netflix hats. Actor Scott Patterson, who portrays Luke in the series, was on site at a Beverly Hills pop-up to hand out coffee and pose for photos. The location also had a cutout of the actor with a list of rules inspired by the diner in the series.
Netflix promoted the show's four-part reboot, which will be released November 25, with branded coffee sleeves and cups that featured various quotes about coffee from the series. The cups also had printed Snapcodes that unlocked a custom Gilmore Girls filter, which Snapchat users could apply for 24 hours.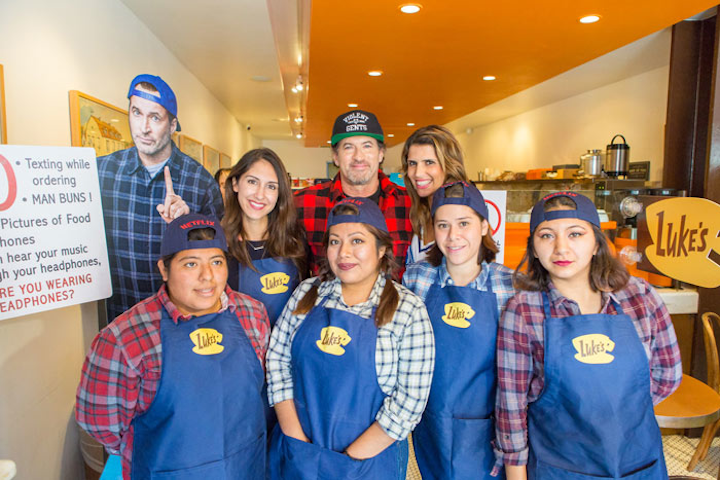 Photo: Lucas Rossi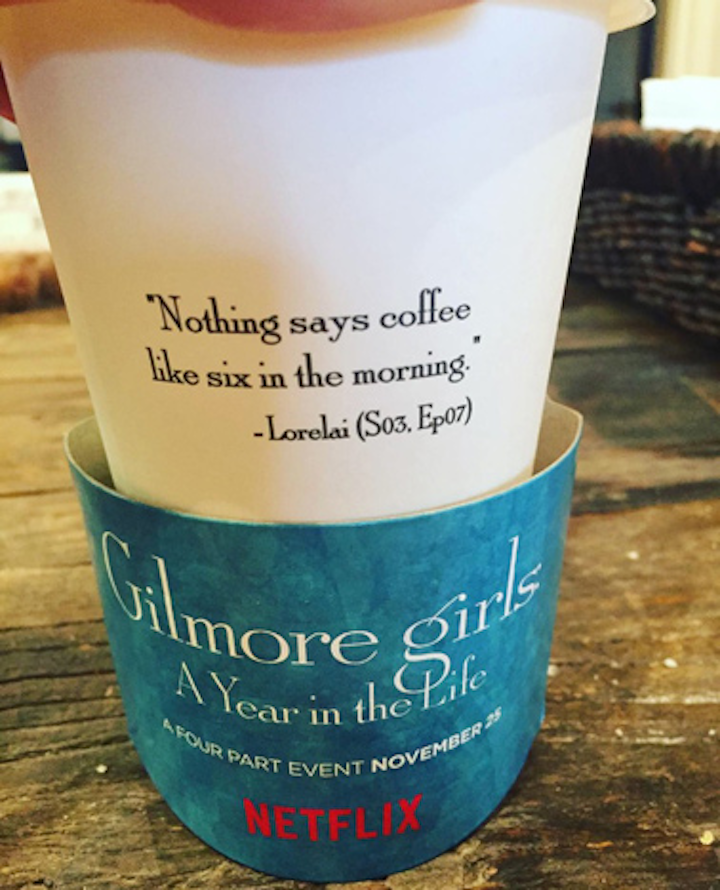 Photo: Ian Zelaya/BizBash
Featured Venues/Suppliers: