Samsung's Virtual-Reality Sleigh Ride Combines Technology With Festivity
Consumers flocked to try the pop-up experience in New York and Los Angeles.
December 21, 2016
To fete the holidays in a festive but still decidedly on-brand way, Samsung created a virtual-reality experience meant to transport consumers to a wintery wonderland. The brand set up the experience known as "The Night Before" in three places in two cities across the country: Herald Square and the brand's flagship space Samsung 837 in Manhattan, plus the Grove in Los Angeles. The so-called 4-D consumer experience featured an oversize sleigh outfitted with its own technology to create a virtual-reality ride for participants.
"[Technology is] an experience that can connect, delight, and inspire everyone," said Samsung C.M.O. Marc Mathieu in a release. "We're always looking for ways to create memorable, immersive experiences with our Samsung VR ecosystem, and with 'The Night Before,' we are able to blur the lines between virtual and reality in an enjoyable, festive way."
Produced by the PMK-BNC experiential team, the 4-D sleigh experience began on December 9 and runs until the new year. A variation of the ride experience is available at select malls across the country.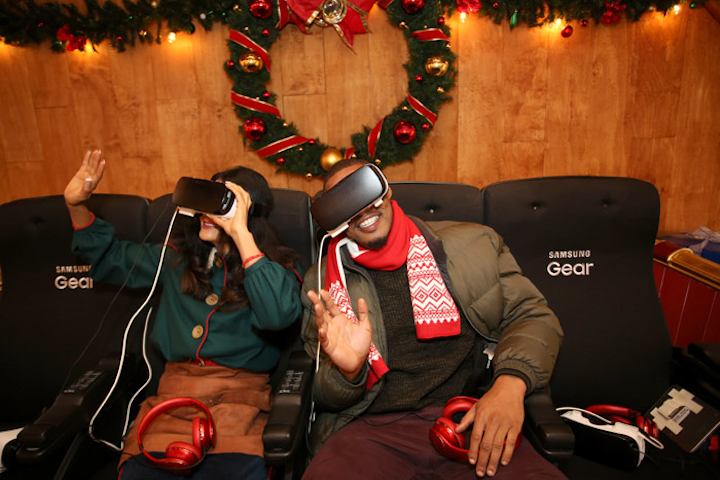 Photo: Rachel Murray/Getty Images for Samsung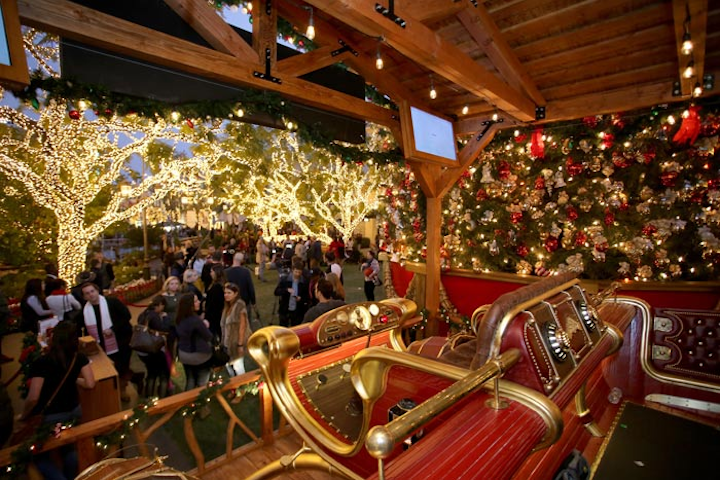 Photo: Rachel Murray/Getty Images for Samsung
Featured Venues/Suppliers: