How TBS Built an Entire Island to Promote a TV Show
To celebrate season two of its deserted-island comedy series Wrecked, TBS built its own pop-up "island" on a barge off the coast of Southern California.
June 21, 2017
TBS's comedy series Wrecked has a familiar premise: a group of plane-crash survivors navigating a deserted island in the Pacific. The show started as a parody of ABC's Lost, and has morphed into a hit of its own. To promote season two, which premiered last night, TBS planned a unique fan experience in the form of a pop-up "island"—a floating barge transformed with a salvaged plane fuselage, scattered luggage and airplane seats, and plenty of sand and palm trees.
"For [the season-one premiere of Wrecked], we did a big event in Mexico where we basically took a bunch of influencers and dropped them in a tropical location and saw what magic was created," said Natali Johnson, director of marketing for TBS. "We saw great success with it and really wanted to go back and revisit the idea in a more fan-forward way. So the idea was to actually make the island and bring it to the influencer."
TBS worked with San Diego-based Hadley Media to create the activation, which took three months to plan and six days to build. It features on-theme activities such as a mechanical boar ride, a palm-tree climbing wall, a coconut Skee-Ball game, and a mini golf station. There is also a on-site tiki bar and plenty of spots for photo ops.
"It grew from the idea of being just a big floating billboard, and evolved into a full fan experience," explained Johnson. 
The island—which is sponsored by Mountain Dew—launched on June 15 with a 150-guest cast party in Marina Del Rey, then was towed to Long Beach for a public fan event on June 17. It will continue on to Seal Beach and downtown San Diego for additional fan events before docking at the marina outside the San Diego Convention Center for the duration of Comic-Con International in late July. During the day, fans will be able to tour the island, and at night it will be illuminated to promote the show.
Photo: Charley Gallay/Getty Images for TBS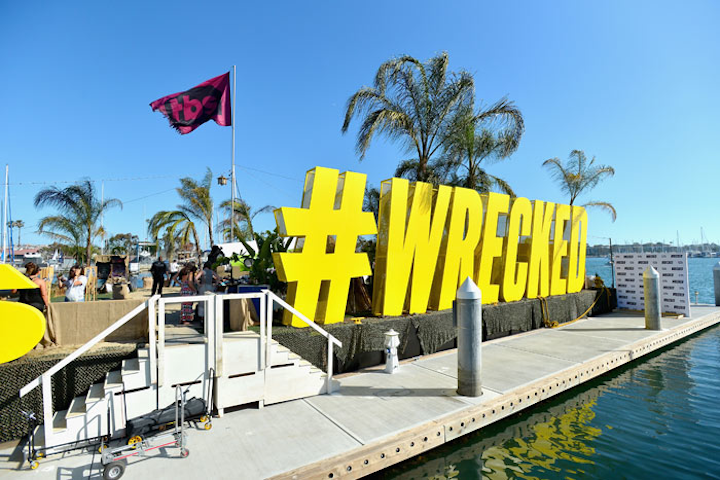 Photo: Charley Gallay/Getty Images for TBS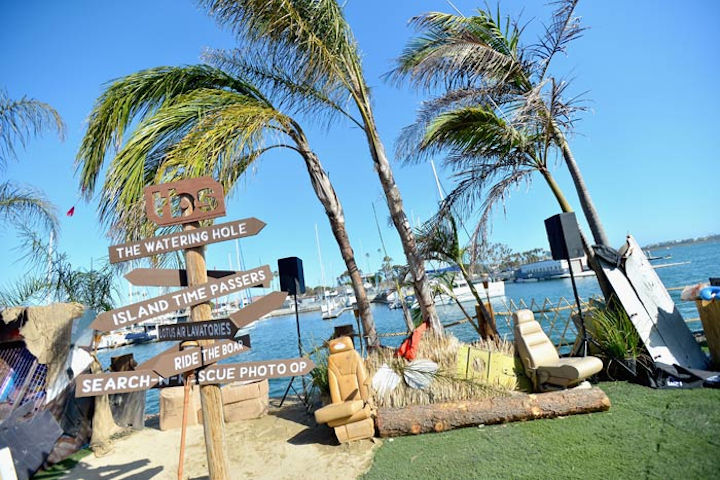 Photo: Charley Gallay/Getty Images for TBS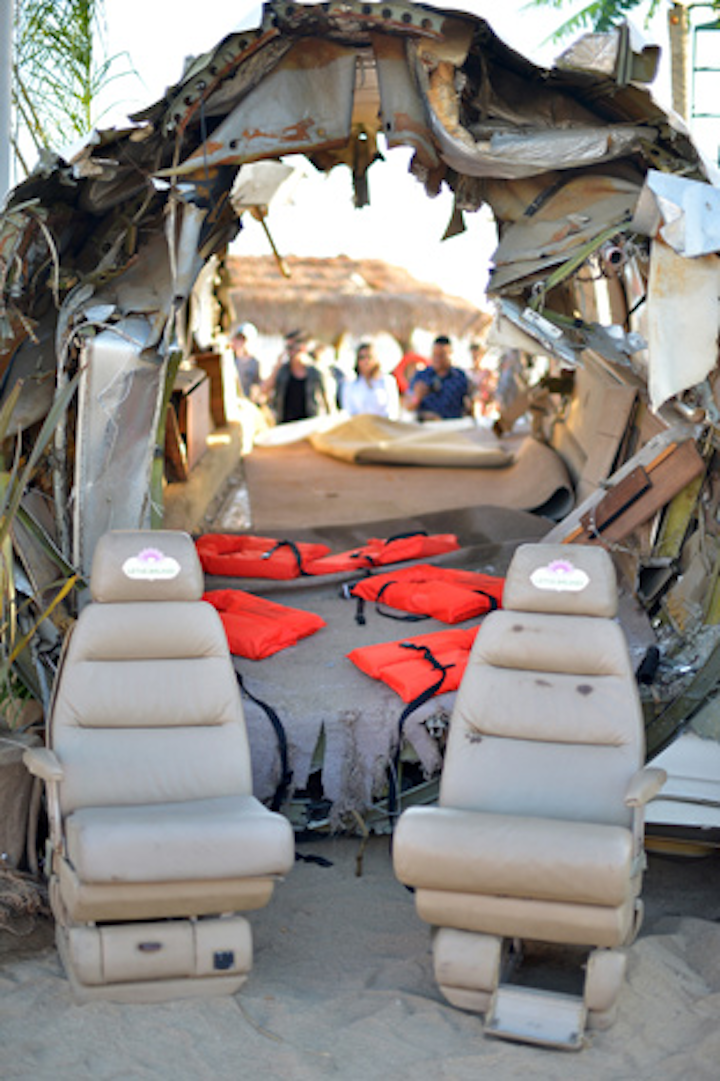 Photo: Charley Gallay/Getty Images for TBS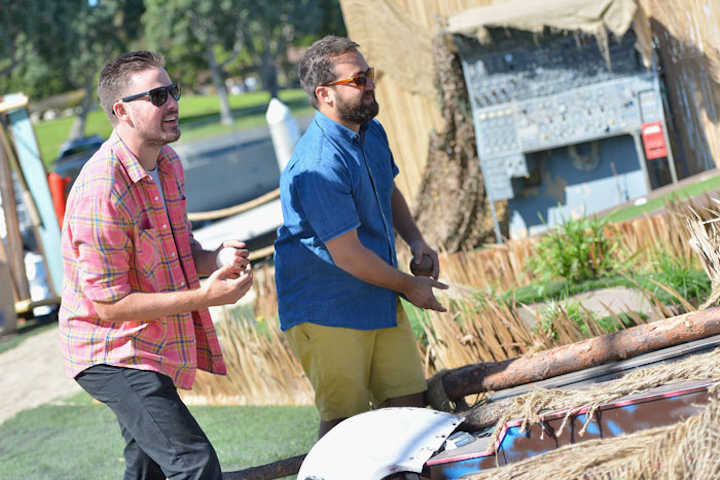 Photo: Charley Gallay/Getty Images for TBS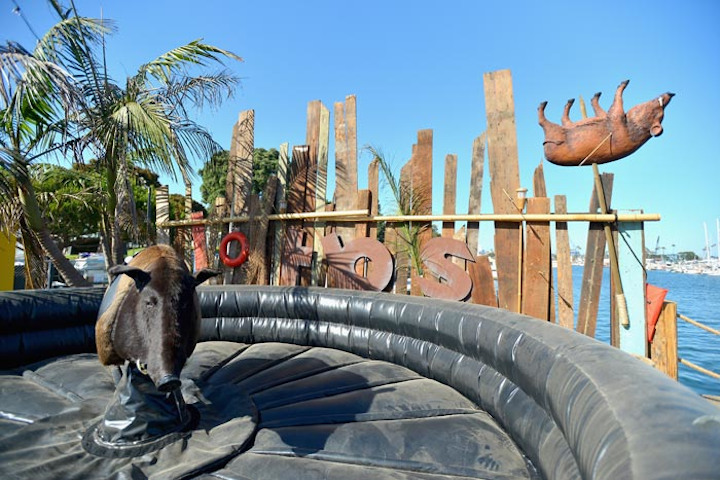 Photo: Charley Gallay/Getty Images for TBS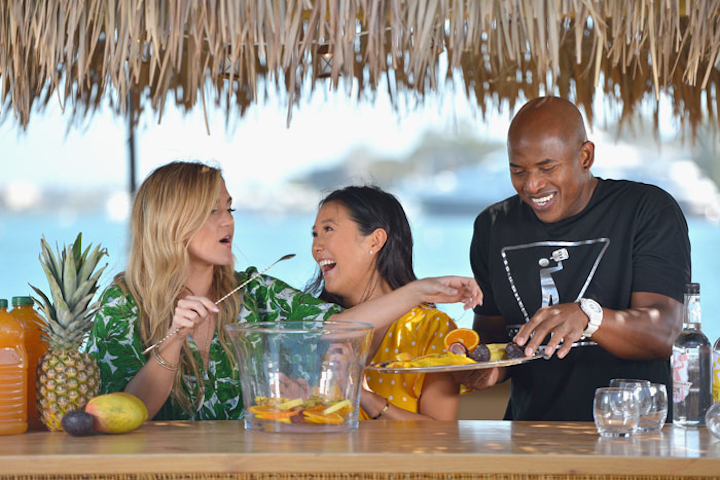 Photo: Charley Gallay/Getty Images for TBS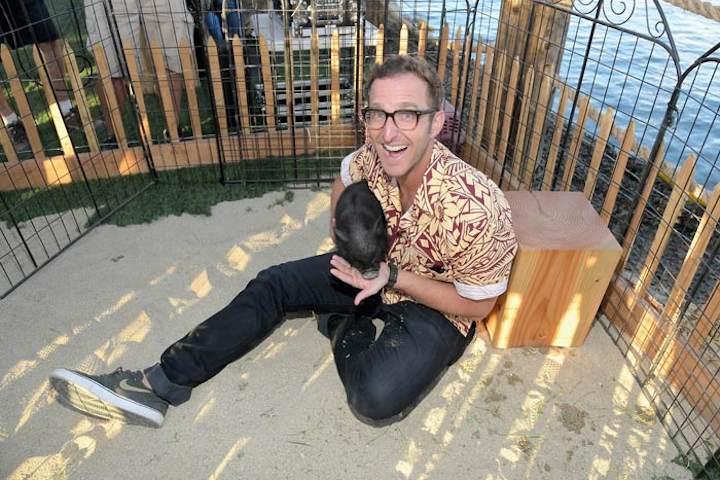 Photo: Charley Gallay/Getty Images for TBS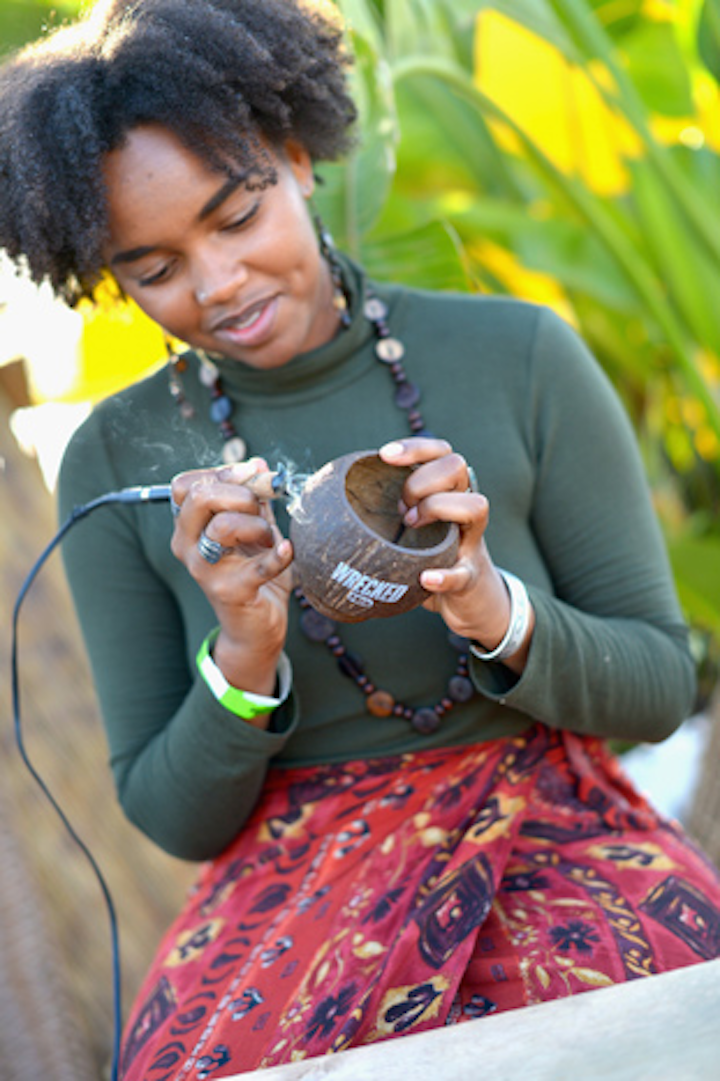 Photo: Charley Gallay/Getty Images for TBS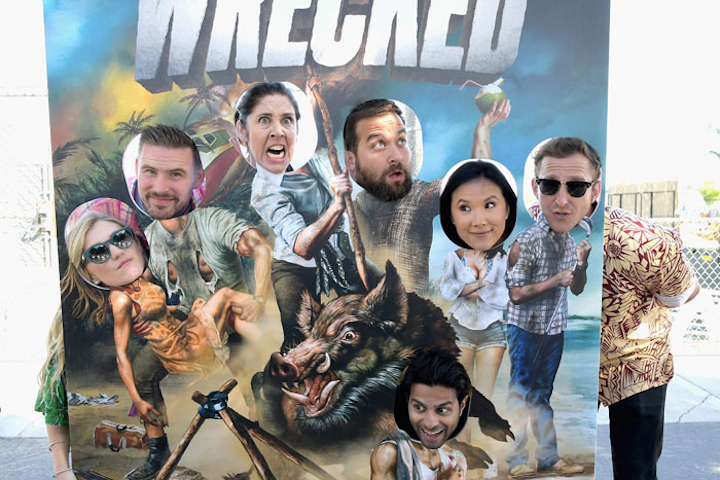 Photo: Charley Gallay/Getty Images for TBS
Featured Venues/Suppliers: