Case Study: How Beverly Hills Uses Live Events to Boost Tourism—and Rack Up 280 Million Social Impressions
The city and its famed Rodeo Drive tapped bicoastal experiential and digital firm AGENC to create a series of family-friendly events and photo ops this summer.
September 11, 2018
There's no denying that Beverly Hills has a reputation. Best known for its famed Rodeo Drive—a two-mile-long street filled with glamorous shops from the world's biggest designers—the city is a hot destination for celebrities, fashionistas, and international tourists. With so much glamour, it's perhaps easy for visitors, and even locals, to be intimidated.
But Beverly Hills is working to change that with a two-year-old event series called BOLD, an acronym for "Beverly Hills Open Later Days." A collaboration between city officials, the Rodeo Drive Committee, the Beverly Hills Chamber of Commerce, and the Convention and Visitors Bureau, working with AGENC Experiential & Digital Integrated Agency, the campaign takes a 360-degree integrated approach, using live events and digital amplification to promote tourism and build a sense of community. The second annual summer edition took place on weekends in August.
"The BOLD campaign came about to create a cultural shift in the way Beverly Hills and Rodeo Drive are viewed and experienced," explains Kathy Gohari, president of the Rodeo Drive Committee. "The goal is to keep the relevancy and vibrance of the area alive not just to existing shoppers, but to future consumers, families, and visitors worldwide."
After noticing a trend of hotel guests, tourists, and locals leaving Beverly Hills for other Los Angeles-area neighborhoods at about 6 p.m. every day, former mayor Lili Bosse sought a way to increase foot traffic, sales, and overall energy in the evenings. She turned to Cara Kleinhaut, partner and C.E.O. of AGENC—which was already the agency of record for Rodeo Drive—for help.
"Especially in retail environments, consumers need a reason other than just purchasing products to attract them to a specific area," notes Kleinhaut. "There needs to be entertainment, life, energy, and of course Instagram-worthy photo moments that are interesting and artistic."
[PULLQUOTE]
Which is what the group created with BOLD. The campaign kicked off with a block party on August 2 that shut down Rodeo Drive and filled it with live entertainment, fireworks, food trucks, and more. Shops stayed open late, allowing attendees to browse the likes of Versace, Tiffany & Co., and Louis Vuitton while enjoying an evening with their friends, neighbors, or fellow tourists. 
Following that event, the campaign continued on Thursday, Friday, and Saturday nights through August 25. In addition to extended shopping hours and nightly DJ performances, the weekend evenings featured floral pop-ups, live painting from artist Alexa Meade, roaming musical performances, and plenty of photo ops.
BOLD was also designed to promote Beverly Hills as a family-friendly destination for both locals and tourists alike, with highlights including a children's dance party at Beverly Canon Gardens.
"All programming has to be elevated to reflect Rodeo Drive and Beverly Hills, while at the same time remaining family-friendly, engaging, and social-media worthy," says Gohari. "Locals were also seen on any given night strolling down the street with their entire families."
Gohari notes that the campaign was a big success, garnering over 280 million social impressions for Rodeo Drive alone. "Foot traffic and merchant sales are both up. … This campaign has been a major cultural shift for Beverly Hills and a huge success for the city," she says, citing a "Where In the World" wall that asked guests to mark their hometowns. "It was incredible to see locations from all over the world. We had Brazil to Australia, Singapore to every middle eastern country you can think of. They were all here on any given BOLD night, [rather than] leaving their hotel rooms for other cities."
Logistics-wise, it was, of course, no easy feat for AGENC to execute so many events in one month while also working with other clients around the world. "We have a dedicated and integrated team that focuses solely on Rodeo Drive and Beverly Hills business," Kleinhaut explains. "Production, digital, PR, account services, and creative make up a team that services this account year round … which allows us to operate our other clients and business independently."
Gohari says that based on the success of the last two summers, the BOLD campaign has evolved into an overarching brand for Beverly Hills year-round. Photo ops baring the #BOLDBH hashtag still stand in various spots around the city, and additional programming will be held throughout the year. The team will also collaborate on BOLD Winter this year, also for the second time.
The overall strategy for future events will stay the same, but Kleinhaut notes that her team, which handles everything from planning and execution to PR and social media, is always finding new ways to push themselves.
"We always take a full post-campaign analysis, an inventory of wins and learnings to see what worked and where we can do better," she says. "We adjust the tactics—say, okay, the crowd prefers live music, or this installation got higher foot traffic and social media traction than this other one. We are constantly challenging ourselves with coming up with new design and ideas to break new ground in activation trends, installation art, and what is going to get the most social media traction, foot traffic, and press for the city and Rodeo Drive."
Take a look at some of the summer campaign's most memorable events and photo ops.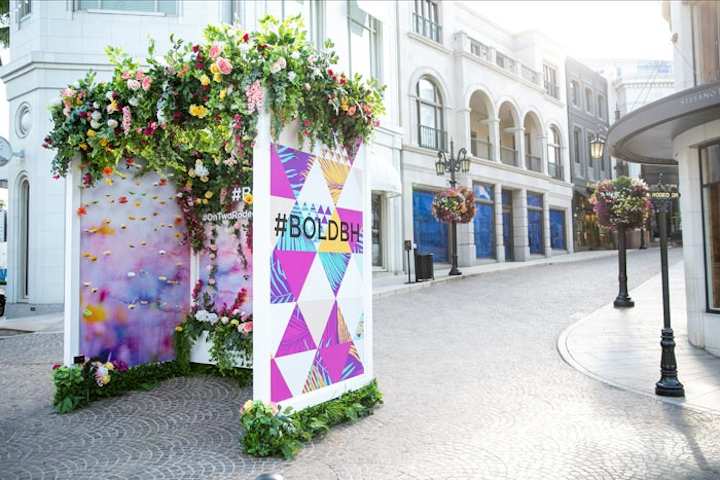 Photo: Courtesy of AGENC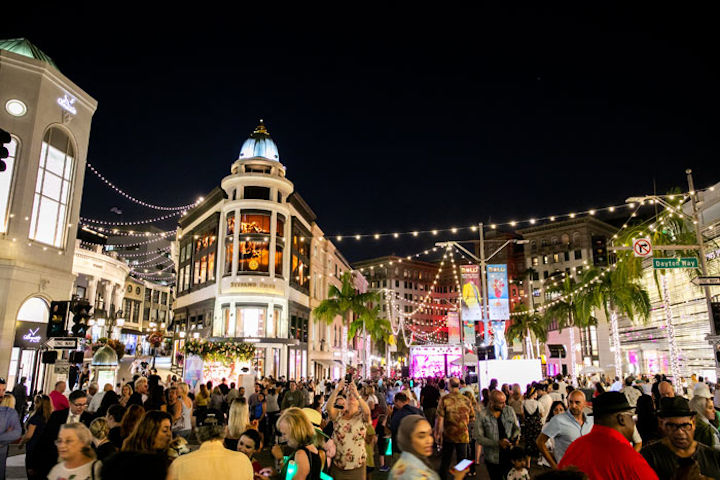 Photo: Courtesy of AGENC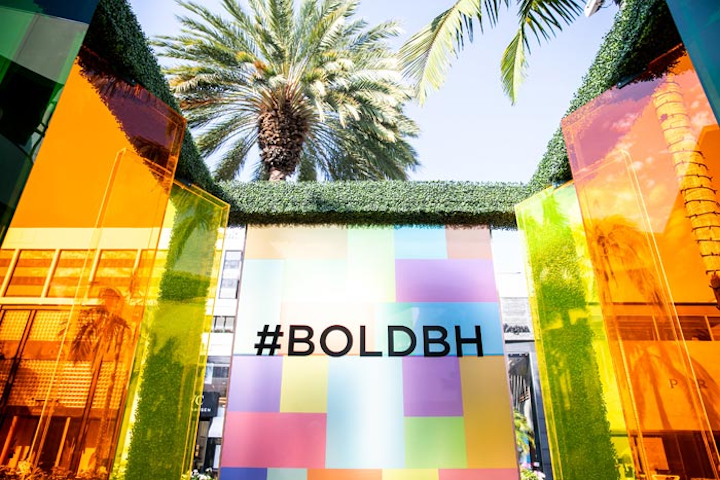 Photo: Courtesy of AGENC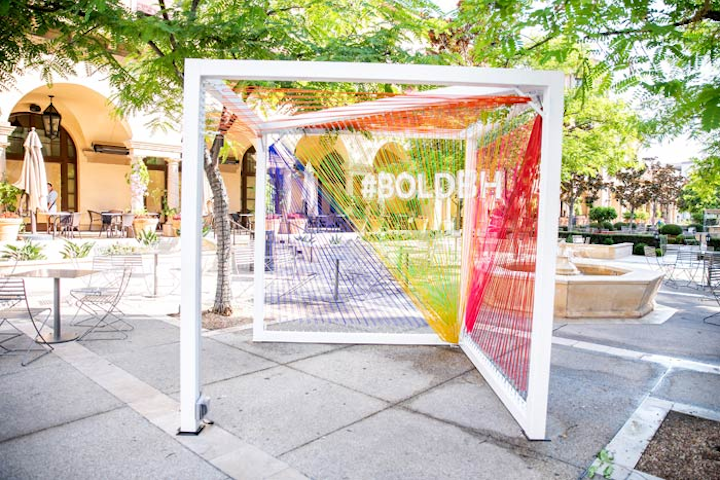 Photo: Courtesy of AGENC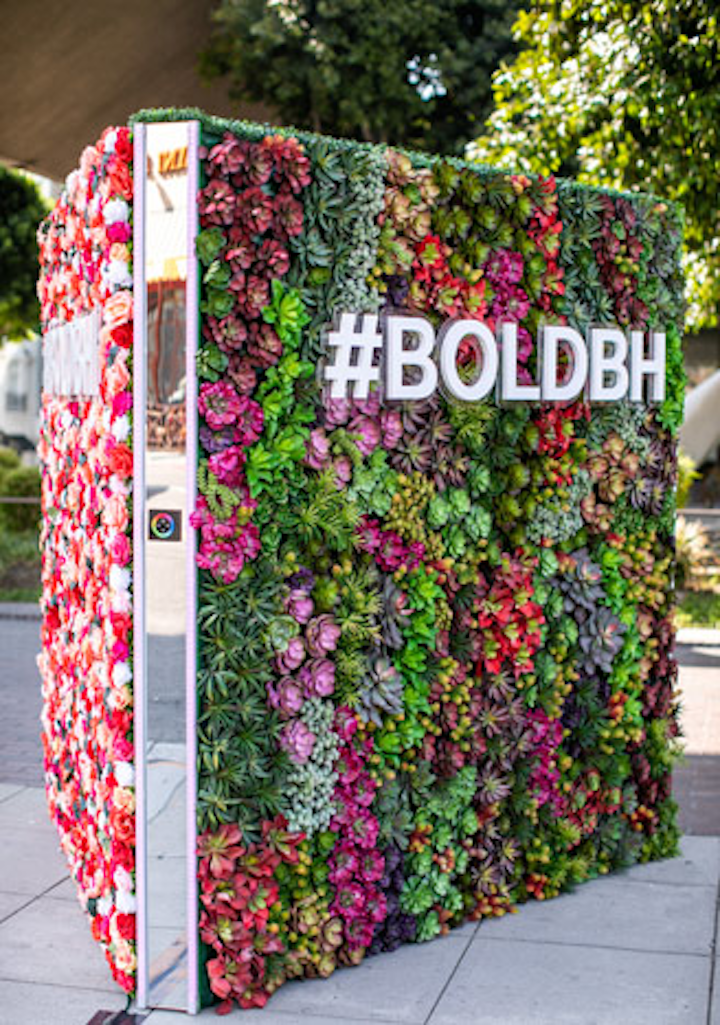 Photo: Courtesy of AGENC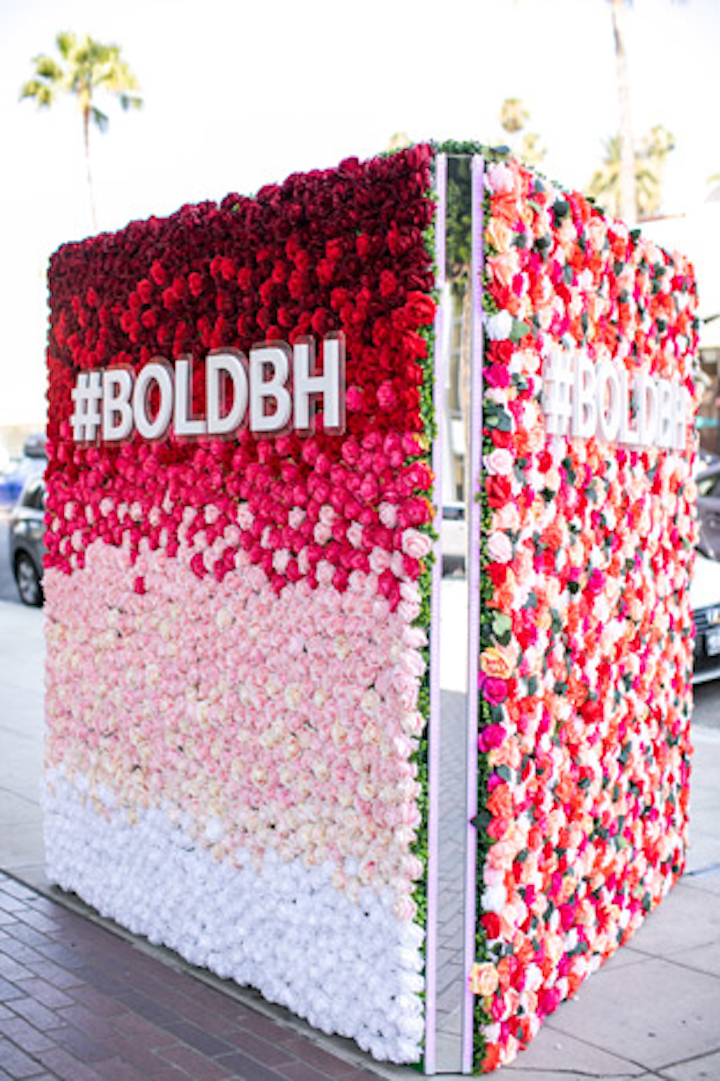 Photo: Courtesy of AGENC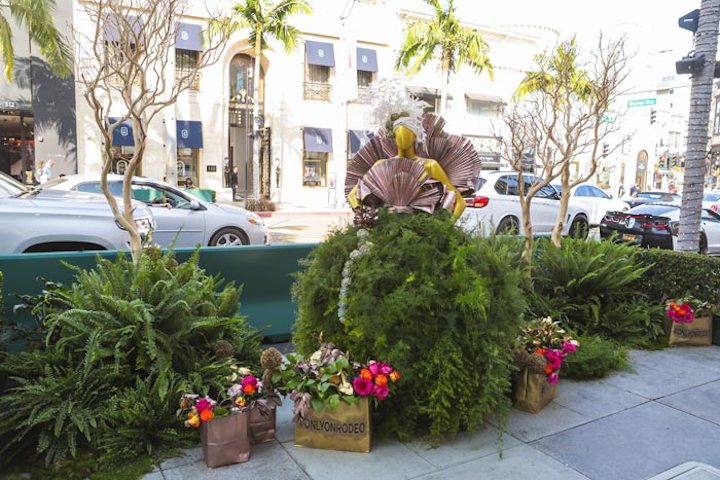 Photo: Jasmine Lord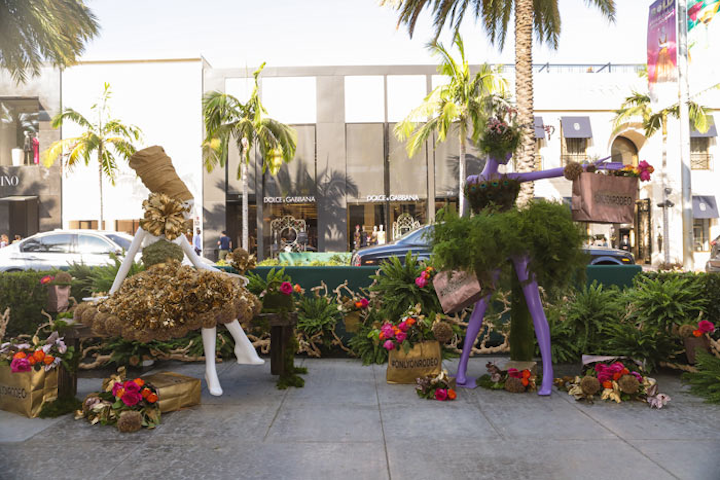 Photo: Jasmine Lord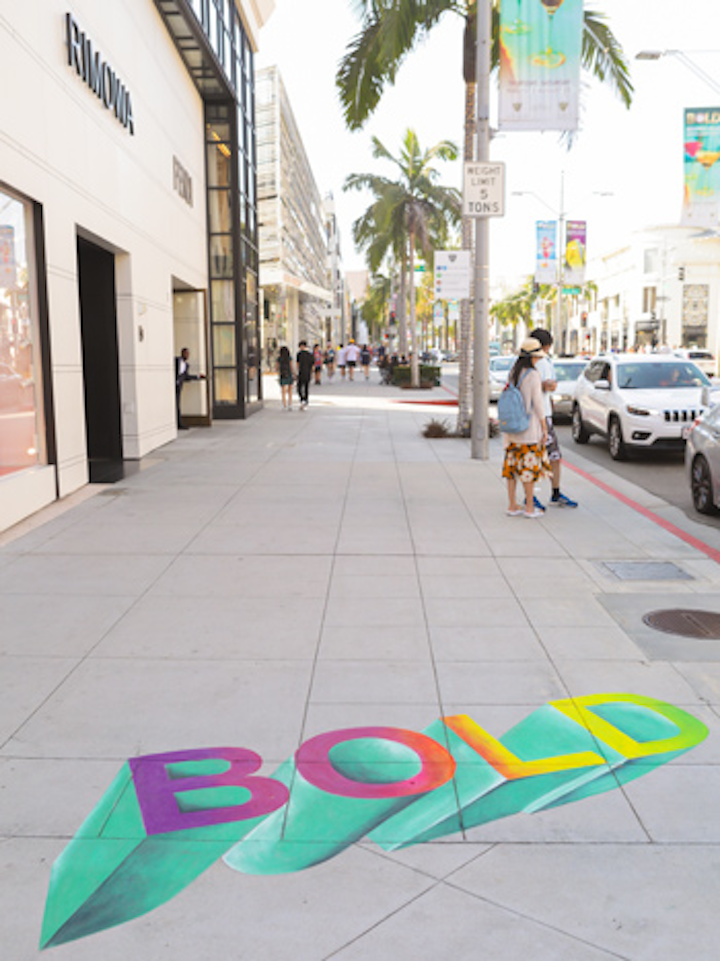 Photo: Jasmine Lord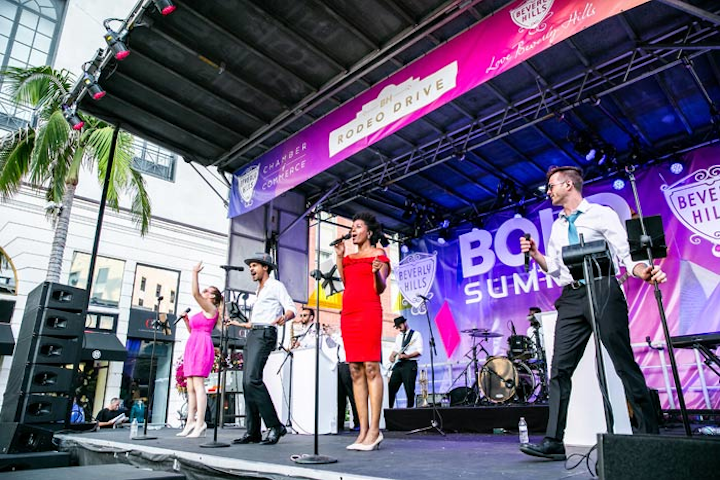 Photo: Courtesy of AGENC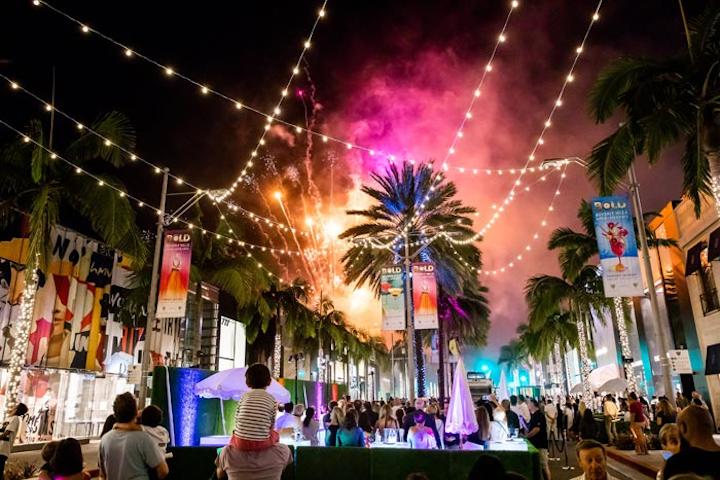 Photo: Courtesy of AGENC
Featured Venues/Suppliers: