Room Mate Grace Unique Design and Exclusive Events
July 9, 2019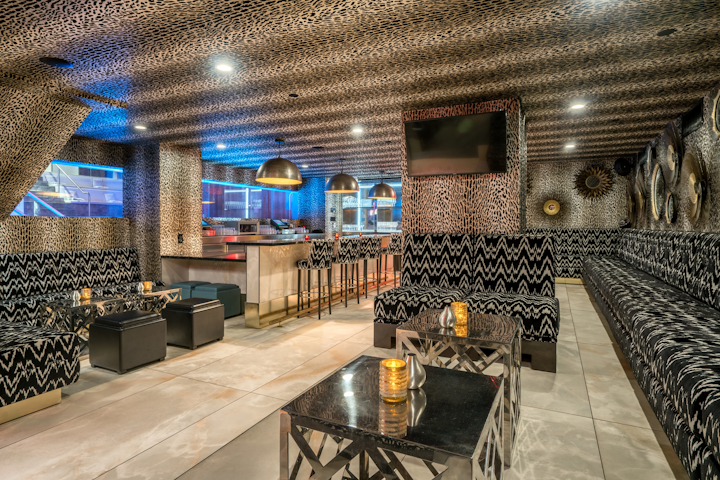 After a long day in one of the biggest cities in the world, what you really want is to kick back and treat yourself, and that's where we come in. Sit down, order a cocktail, relax, and chill out in New York City—sometimes you need it to keep from losing your mind!
Room Mate Grace will become the perfect place to live unique moments. Just a few steps from Times Square, in the midst of all the hustle and bustle, Grace will be the oasis of peace you are looking for.
If you plan on going out to get a taste of New York City nightlife, and you want to chat and have a drink in a peaceful atmosphere before conquering the city, come and visit Grace's Lounge Bar.
If you want to organize a private event in an exclusive setting with personalized services, Room Mate Grace is the place to be. Design, innovative and personalized services, and unique spaces such as Grace's indoor pool are waiting for you.
For corporate parties, after-parties, photo shoots, fashion shows, or art exhibitions, to name a few, our objective is to turn events into great experiences. Live DJ, personalized cocktail service, bespoke gourmet meals...at Room Mate we never say 'no.'
Room Mate Grace is just one of the 26 exclusive designer hotels of the international Room Mate Hotels chain. With the best locations always in the city center, every Room Mate hotel offers breakfast until noon and free Wi-Fi throughout the entire city to always find your way back home to Room Mate.
It's called affordable luxury—a stunning design, innovation, comfort, and friendly services, all wrapped in a unique location for an honest price. Every Room Mate hotel is completely different, but all of them maintain the same quality standards, taking your business very seriously and offering unique and attractive spaces for events and meetings.
With a presence in Madrid, Malaga, Barcelona, Granada, San Sebastian, Paris, Amsterdam, Rotterdam, Rome, Florence, Sicily, Milan, Istanbul, Miami, and Mexico City, Room Mate Hotels will become your perfect event location.
Dare to discover unique experiences.
Dare to discover Room Mate Hotels.
Featured Venues/Suppliers: