BizBash Reimagines Future Live Experiences
Acclaimed media brand announces plans for fourth quarter hybrid events throughout North America.
June 18, 2020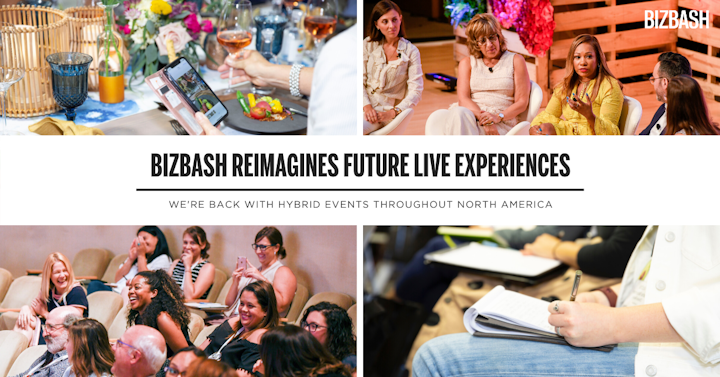 BizBash president Matt Johnson announced today that the brand intends to move forward with select live events at the end of 2020. Highly regarded as the No. 1 event industry resource, BizBash plans to host hybrid experiences for event and meeting professionals in Los Angeles, Washington, D.C., Las Vegas, and New York.
These reimagined gatherings will focus on providing a new foundation for event and meeting professionals as they plan in the face of COVID-19. The brand will showcase innovative ideas, tools, and resources through education sessions, experiential activations, one-on-one curated conversations, and networking opportunities for both physical and virtual attendees.
"We know our industry is eager to get back to business as lockdowns lift and cities reopen, and BizBash is ready to take the lead and move forward," stated Johnson. "The safety of our attendees and exhibitors remains our number one priority. We're diligently working with our incredible venue partners to ensure a safe and clean space for those who are able to join us in person. We're also thrilled to launch a virtual component that will allow us to welcome and engage an even greater audience around the globe."
Dates and locations for BizBash events will be announced shortly. Stay up to date and learn more at www.bizbashlive.com.
ABOUT BIZBASH
As North America's No. 1 source of ideas, news, and resources for event and meeting professionals, BizBash is where event pros go. Each month, the most influential names in live experiences look to BizBash for venue discovery, event style, technology, and tools for their next event. Thousands of event professionals attend our in-person events in major cities in the United States and Canada and listen to our "GatherGeeks" podcast.