How Entertainment Venue The Rec Room Has Refreshed its Offerings for Meetings and Events to Prioritize Guests' Health and Safety
August 19, 2020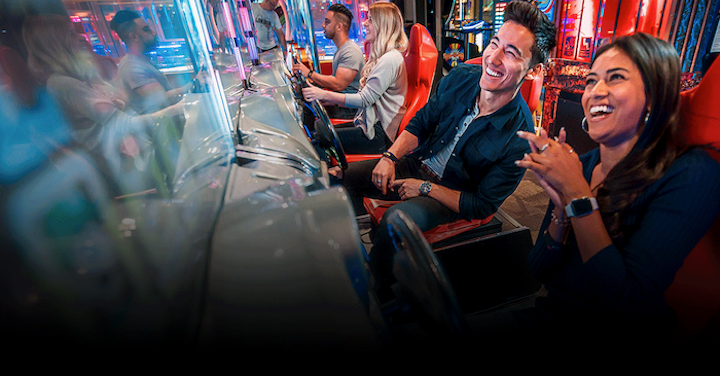 Photo courtesy of The Rec Room
Thanks to new physical distancing protocols and sanitation procedures at all eight locations, Canada-based entertainment venue The Rec Room is ready to open its doors to event and meeting planners looking for the right space to hold their next corporate or social gathering. 
With eight locations across Canada—including Toronto, Edmonton, Calgary, Winnipeg, and others—The Rec Room offers ample space for meetings and events with an entertainment focus. Better still, each location is a one-stop shop for event and meeting planners with the ability to book multiple must-have event elements—venue, food and beverage, audiovisual, entertainment, team building activities, and more—through one vendor, eliminating the hassle of managing multiple vendor schedules. Plus, all planners' communication is streamlined through one point of contact.
Offerings of special note for planners include flexible space ranging in size from 30,000 to 60,000 square feet, featuring private and semiprivate rooms; live entertainment options (think DJs, bands, comedians, and game hosts, to name a few); in-house catering and audiovisual services; over 100 redemption and non-redemption games per location; and interactive activities perfect for team building such as axe throwing, bowling, golfing, and virtual reality. Not to mention, five of The Rec Room's locations (South Edmonton Commons, Toronto Roundhouse, Calgary Deerfoot City, Square One, and Season's of Tuxedo) boast outdoor patios available for private events. 
Acknowledging the "new normal," The Rec Room team has worked diligently at each of its locations to prioritize the health and safety of guests, instilling new physical distancing policies, rigid sanitation procedures, new F&B guidelines, and much more. The result is a safe, clean venue for gathering and socializing properly. New measures implemented include: limited venue capacity; frequent cleaning of points of sale, tables, pin pads, all gaming stations, and other high-traffic areas with industrial-quality cleaning products; hand-sanitizing stations and disinfectant wipes placed throughout the venue for guests; plexiglass dividers at points of frequent staff and guest contact; requirement of all staff to wear masks, advisement of guests to wear masks where it's mandatory in specific cities and regions; the spreading out of floor games to adhere to government and health authorities' physical distancing guidelines; and much more. 
To maximize physical distancing for groups at events and meetings, The Rec Room dreamed up the new limited-time Insider Access package (starting at $500/hour), which includes a one- or two-hour booking of the entire venue during non-operating hours. The Rec Room has also decreased its minimum persons requirement to accommodate groups as small as 10 people, allowing the perfect opportunity to reconnect company teams after months of quarantine. 
Coming out of stay-at-home orders into a COVID-19 world, private and semiprivate rooms are also a prime solution for groups to physically distance themselves from general consumers. The private rooms have recently been utilized for smaller events and meetings. And for larger events when they return, the secluded spaces are a great option for breakout rooms. Bonus: Games have even been moved into the private and semiprivate rooms for groups to be able to limit their exposure to other guests during normal operating hours, while still being able to enjoy the full gaming experience the venue has to offer. In addition, live entertainment can also be accessed and enjoyed from the comfort of the private and semiprivate areas. 
A glowing example of how The Rec Room can safely hold events, the entertainment venue's Winnipeg location recently held a Safe Grad event, where roughly 150 grade-12 graduates celebrated their milestone. To meet Manitoba Government guidelines for physical distancing, the large group was separated into three smaller groups, rotating around the venue—50 playing games, 50 dining, and 50 participating in the graduation ceremony. 
As the world begins to reopen and operate under the "new normal," venues such as The Rec Room are welcoming event and meeting planners with open arms and an understanding that they have been severely limited, if not completely cut off, in their ability to plan events and meetings. Entering the next phase of its reopening, The Rec Room offers a playground for event and meeting professionals to get back to their passion—safely and efficiently.

For more information or to book an event, visit therecroom.com or email hostbetterevents@cineplex.com.