How Cineplex Theatres Can Be Safely Leveraged to Host Meetings and Events
September 1, 2020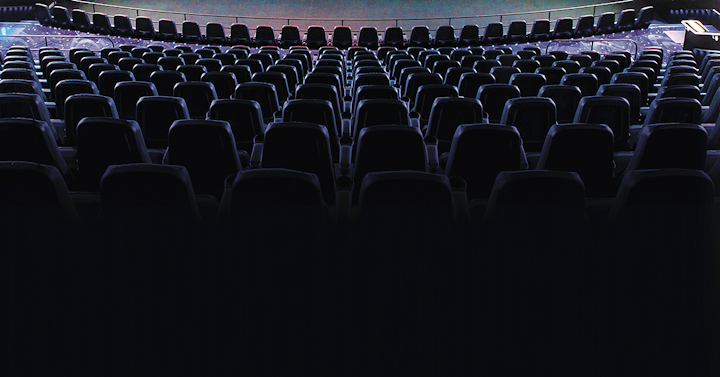 Photo courtesy of Cineplex
Reopening locations since the end of June, Cineplex's multiple theaters aren't just meant for seeing the latest blockbuster on the big screen. In-house catering and state-of-the-art audiovisual equipment, plus private auditoriums, make Cineplex's spaces ideal for corporate meetings and events. Not to mention, film content available in premium screening experiences like IMAX, UltraAVX, D-BOX, 4DX, and ScreenX creates an elevated, sensory event experience not found anywhere else.
Events planned at Cineplex venues in the past have included annual team meetings, town halls, corporate events, and product launches, to name a few, with opportunities essentially limitless—even when it comes to virtual or hybrid events. Thanks to the in-house audiovisual capability to connect presenters from satellite locations, event organizers and hosts can reach larger audiences that are located in different regions or cities through livestreaming. 
While many auditoriums within Cineplex theaters hold over 100 guests, Cineplex has lowered its minimum persons rule to 20 (instead of the usual 100 prior to the COVID-19 outbreak) for private screening events to ensure event planners feel comfortable with hosting gatherings in the space that adheres to government physical distancing guidelines. With some auditoriums able to accommodate up to 300 people, the venue offers eventgoers the space to spread out and avoid close contact if preferred.
While some venues are architecturally unable to offer unobstructed views for conferences, Cineplex's theaters feature clear, pillar-free views of speakers and the 50-foot projection screen. As an added bonus of hosting an event within a venue fit for movie screening, the super-comfortable seating can withstand any length of a keynote speaker. Leveraging Cineplex's surround sound amplifies the experience for presentations and sets the tone of the meeting with walk-up music or cues. The overall combination of sight, sound, and touch can create an enhanced impact on event attendees.
Acknowledging the "new normal" that COVID-19 has brought on, Cineplex has implemented multiple health and safety measures to ensure a safe, seamless attendee experience, including the frequent wiping of high-traffic areas such as auditoriums, pin pads, washrooms, tables, and audiovisual equipment; hand sanitizer positioned in various conduits throughout the theater; plexiglass shields at all employee-facing points of sale; requirement of staff to wear masks and pass a health assessment prior to working; advisement of guests to wear masks where it's mandatory in specific cities and regions; and much more.
Event and meeting planners can also tap Cineplex's team for customizations, including staggered arrival times for larger groups that require the use of multiple auditoriums to support physical distancing, paperless solutions leveraging online registration platforms, and pre-packaged food and beverage options, among others. 
Recently, Cineplex welcomed its first group booking post-quarantine at the Silvercity Riverport Cinemas location for a private screening. Because of the new health and safety measures and enhanced cleaning protocols, guests felt safe while physically distancing in a large space while soaking up the opportunity to get out of the house and enjoying a great entertainment experience together. 
As the world begins to reopen and operate under the "new normal," venues such as Cineplex are welcoming event and meeting planners with open arms and an understanding that they have been severely limited, if not completely cut off, in their ability to plan events and meetings. Entering the next phase of its reopening this month, Cineplex offers a playground for event and meeting professionals to get back to their passion—safely and efficiently.

For more information or to book an event, visit cineplex.com or email events@cineplex.com.