Springtime Comes Early to New York City with a Virtual Visit to Bermuda
Bermuda Tourism Authority events showcased fragrance, cuisine, and style the Bermuda way
March 12, 2018
Spring was in the air, and adorned with bouquets of pink roses and elegant blue and white table settings, Palma restaurant in the West Village was the perfect setting for two "Virtual Visit to Bermuda" luncheons. Both affairs—one for key event planners, tastemakers, and Bermuda Tourism Authority (BTA) partners and one for select media guests—paired organic, locally-sourced cuisine with handcrafted fragrances inspired by the island's natural beauty.
"In the garden, each month brings something different. Spring came earlier to Bermuda than in New York, and the loquats and orange flowers are in season," said Isabelle Ramsay-Brackstone, master perfumer at the Bermuda Perfumery.
The intimate gathering of smartly dressed guests seated in Palma's ivy- and rose-covered garden was reminiscent of an upscale wedding reception, which fiittingly reflected the "sister island" bond between the 22.7-square-mile island of Manhattan and the 21-square-mile island of Bermuda.
"After New Netherlands fell to the British in 1664, scores of Bermudians accepted invitations to move to New York City as part of the British effort to swell English numbers in the mostly Dutch colony," said Kevin Dallas, chief executive officer of Bermuda Tourism Authority. "For the last most recent hundred years, Bermuda has been a place that New Yorkers have been able to escape to for a way of life that's very different from their day to day but feels immediately like home. As a result, New Yorkers from John Jacob Astor and Juan Trippe to Michael Bloomberg have all felt the pull and made Bermuda their part-time home."
Like New Yorkers, Bermudians pride themselves on their authenticity. Although the island doesn't have a memorable motto, Jamahl S. Simmons, Bermuda's minister of economic development and tourism, said the island's credo should be, "Be yourself. Everyone else is already taken."
Meanwhile, Bermuda's location about 650 miles east of Cape Hatteras, North Carolina, makes it a short 90-minute flight from New York City. "That's closer than the Hamptons, and we have nicer beaches," Simmons said.
Hotel consultant Sharon Harris Clark of SHC52 Inc. has been to Bermuda twice, and the accessibility and the stellar customer service will bring her back. "Everyone is gracious and happy to have you there. The enthusiasm and the love come through. It's real," she said.
A Pairing of Food and Fragrance
In collaboration with executive chef Mauricio Molina, Palma's delectable multi-course menu was inspired by Bermudian cuisine and complemented by Ramsay-Brackstone's crisp and clean men's, women's, and universal fragrance collections.
The appetizer course featured homemade focaccia sliced and toasted with Tucker's farm goat cheese, hibiscus honey, and walnuts. Winter orange flower candied beets carpaccio topped with micro greens and pistachio was paired with the Neroli, seagrass, and Bermuda loquat notes of the unisex Calypso fragrance. An arugula and citrus salad with sliced grapefruit, mandarin, fennel, red onion, and ricotta salata was paired with the citrus and woodsy notes of the sporty 64-degrees West and 32-degrees North fragrances for men.
Served family-style, there were two options for the main course: tuna smoked with cedar chips, drizzled with Goslings Rum, topped with Isabelle's loquat chutney and paired with the bergamot, sweet licorice and olivewood bark of the Somers fragrance for men; and roasted chicken marinated with coconut milk, thyme, garlic and baked in parchment paper, paired with juicy guava, coconut milk, and sea salt South Water scent for women. 
For dessert, attendees indulged a sweet Somerset guava tart and Stewart Hall's rose petal gelato, respectively paired with the fruity and creamy SunKiss and the rose- and ginger-infused Coral fragrances for women.
As the wine flowed and serving platters were passed, guests shared fond memories of traveling to Bermuda for both business and pleasure. 
Bill Finklea, vice president of operations and sourcing for Site, Search & Select, first visited Bermuda in 1985 when he rented a house with friends. "It's a great destination. You have a sense you will remember it for the rest of your life," said Finklea, whose father was also fond of the island. "Bermuda is clean and there's little poverty. There are good restaurants and shopping. Every house is beautiful with pastel colors."
Motivational speaker and international consultant Sharon Burnstein will bring her third annual Leadership Summit America conference to the Fairmont Southampton in April 2019. She will also celebrate her husband's 70th birthday at Cambridge Beaches Resort & Spa. "Each of the hotel properties and their character is unique," said Burnstein. "Choosing the right property for an event is about the full package. It is the complete flow of the properties from meeting rooms, guest rooms, the property and how our attendees will feel while there."
Bermuda Style Sessions
Following the enchanted afternoon Virtual Visit to Bermuda luncheons, the Bermuda Tourism Authority hosted an evening Bermuda Style Session for its partners and media guests at the luxury Lower East Side hotel Sixty LES.
Invited partners included Cambridge Beaches Resort & Spa, Delta Airlines, Elbow Beach Bermuda, Fairmont Southampton, Grotto Bay Beach Resort & Spa, Hamilton Princess & Beach Club, Rosewood Bermuda, and the Reefs Resort & Club.
With a backdrop of sweeping Manhattan skyline views, the Bermuda Style Session introduced guests to some of Bermuda's unique attributes and fashion statements and engaged them with style consultations. Giving a nod to the island's scooter culture, attendees posed on a pink moped inscribed with the catchy phrases, "Out Here" and "Hello Bermudaful."
Damon DeGraff, a Bermuda native and the visionary behind New York City-based dGI Management, DJed while guests sipped on creative cocktails. Talented 24-year-old singer and guitarist Raven Baksh also performed.
Naturally, no curation of Bermuda style would be complete without Bermuda shorts. With TABS (The Authentic Bermuda Short), born-and-bred Bermudian Rebecca Hanson has reclaimed the classic island look and given it a fashion-forward spin. Made out of high quality, comfortable cotton twill, each pair is stylish, playful, and colorful—just like the island itself.
BTA's Dallas owns about a dozen pairs of Bermuda shorts in a variety of hues, including three distinctly different shades of pink. To flaunt his home island pride, he even wore a sporty yellow pair of TABS for the occasion. "I like them because they make it easy to self-identify as a proud Bermudian," he said. "Of course wearing them in NYC in February means I stand out as unique and possibly crazy."
Alshante Foggo, who has gained an international following and made a custom pair of Timberland boots for R&B superstar Chris Brown, showcased her colorful, hand-painted designs. Additionally, boarding school mates Cary Butterfield and Patricia Boland introduced their Hamec (an acronym for their children Hunter, Ava, Mia, Elle, and Cruz) line of Bermuda-inspired prints. The intricate works of Yart by Stratton Hatfield, who makes sculptural dishes in concrete using Bermuda baygrape and banana leaves, and delicate Airy Heights jewelry by Elissa Stubbs, were also on display.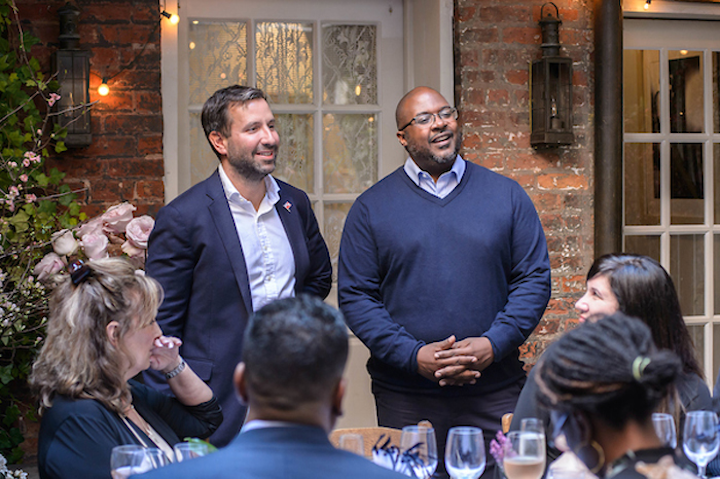 Photo Courtesy of Bermuda Tourism Authority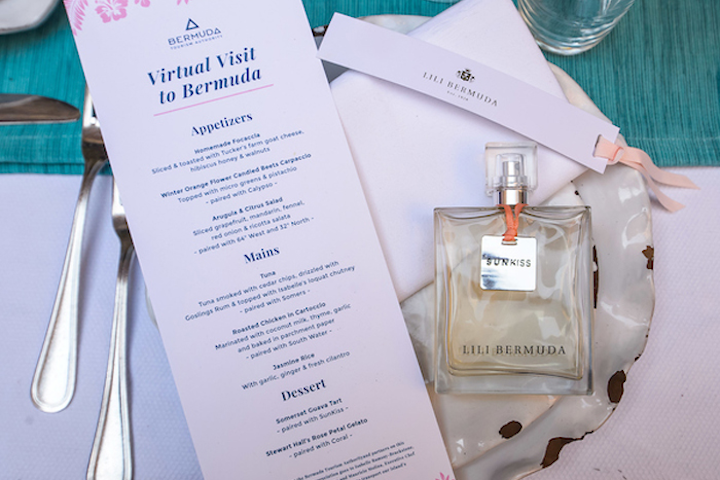 Photo Courtesy of Bermuda Tourism Authority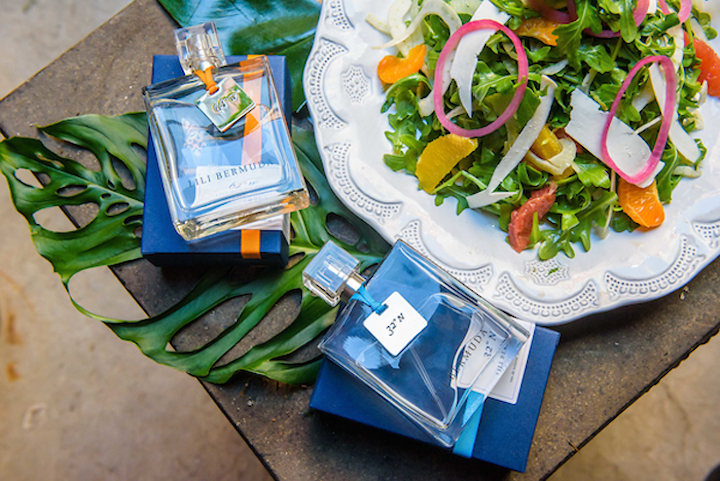 Photo Courtesy of Bermuda Tourism Authority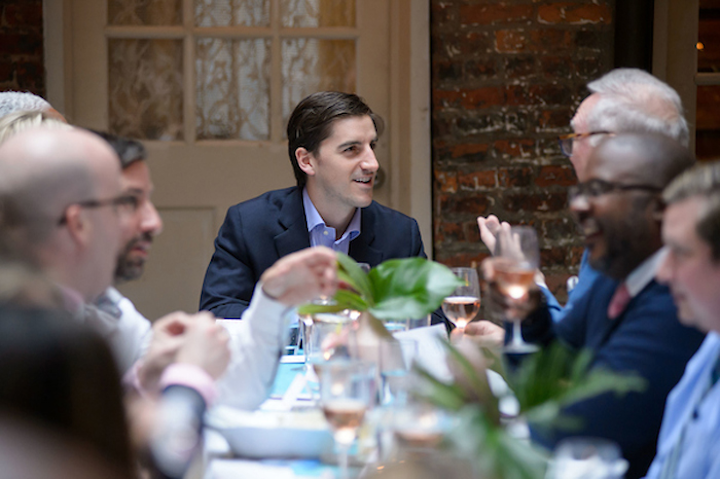 Photo Courtesy of Bermuda Tourism Authority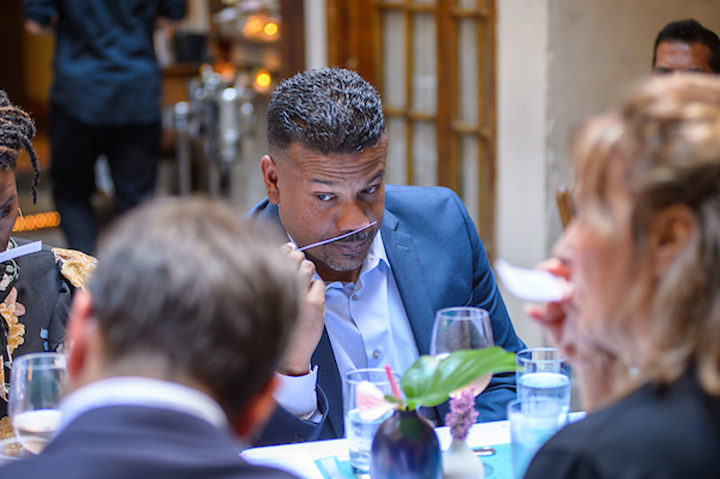 Photo Courtesy of Bermuda Tourism Authority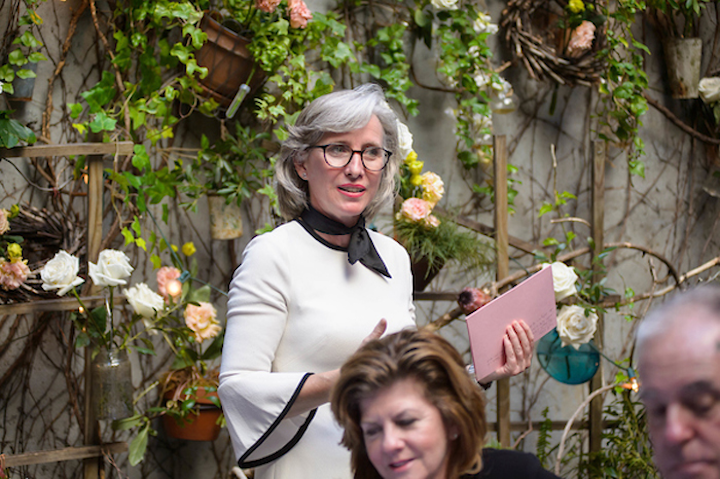 Photo Courtesy of Bermuda Tourism Authority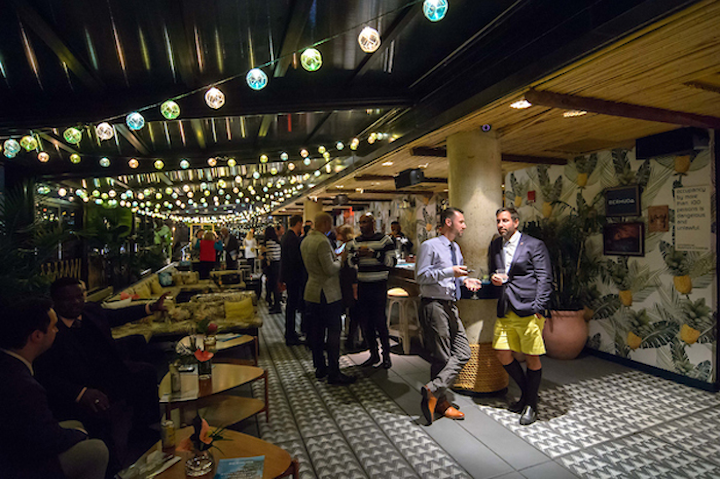 Photo Courtesy of Bermuda Tourism Authority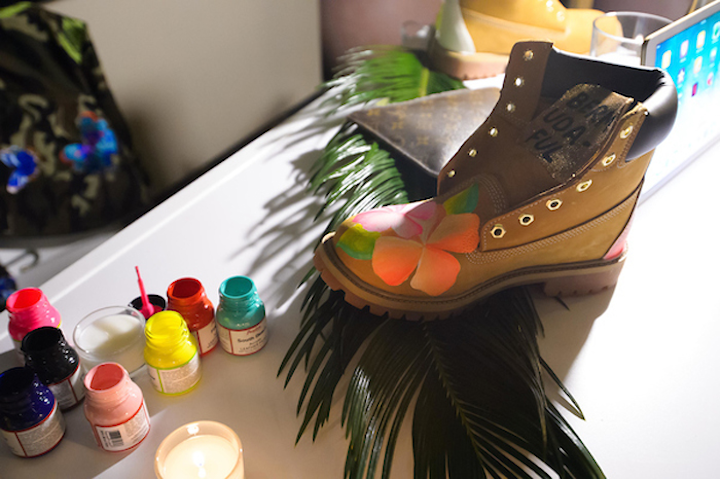 Photo Courtesy of Bermuda Tourism Authority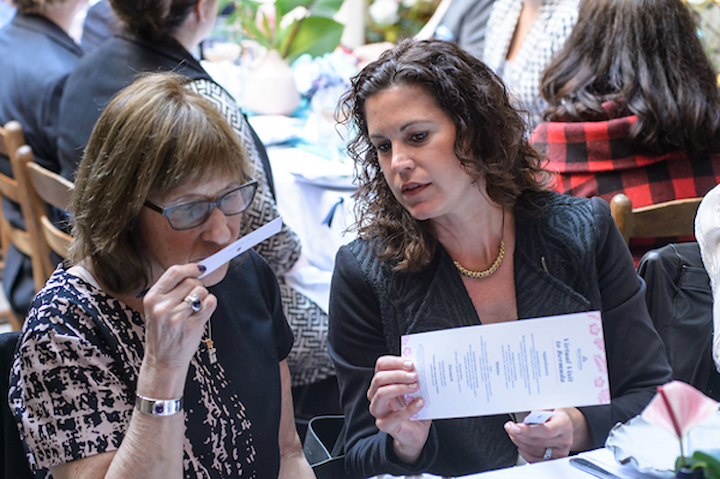 Photo Courtesy of Bermuda Tourism Authority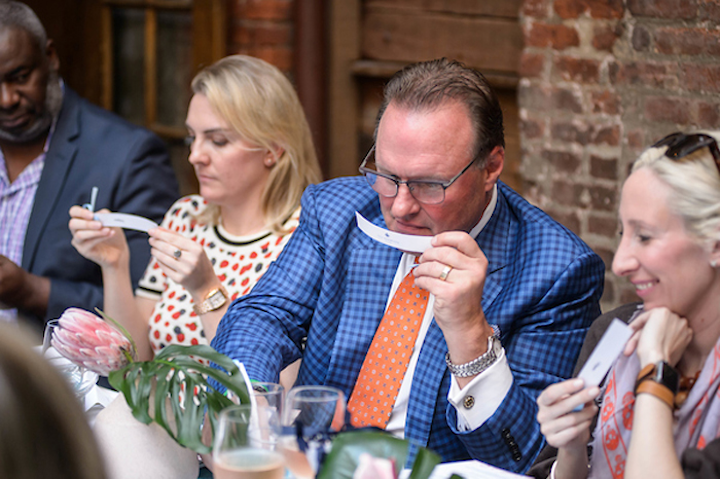 Photo Courtesy of Bermuda Tourism Authority
Featured Venues/Suppliers: