Podcast: How This Studio-in-a-Box Concept Can Increase Virtual Event Engagement
The founder of Byrne Production Services discusses how he's creating easy-to-use, professional-quality broadcasts for virtual events.
August 4, 2020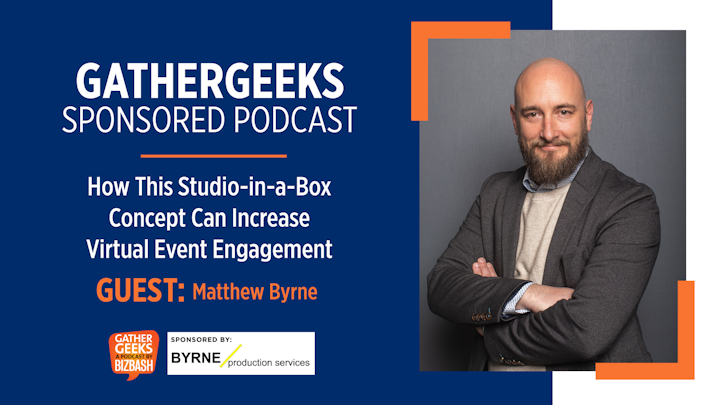 Host: David Adler
Guest: Matthew Byrne, CSEP
In this special sponsored episode of GatherGeeks, BizBash chairman and founder David Adler chats with Matthew Byrne, CSEP, the founder of Toronto-based Byrne Production Services. Byrne discusses how he's upping the game of virtual events through a no-contact Studio-in-a-Box concept, which easily helps speakers generate high-quality, television-style broadcasts. He also dives into techniques for increasing attendee engagement, why good storytelling will always be the most important thing, smart tips for looking good on camera, why he thinks virtual components are here to stay, and much more. 
Running time: 56:27
This Episode Is Sponsored By:
Byrne Production Studios
For over 20 years, Byrne Production Services has worked with a wide variety of clients in the event, meetings, and entertainment industries to design, manage, and produce large-scale events across North America. Learn more at byrneproductionservices.com.