BiZBash's Big Event Expo
October 15, 2002
With 190 special event industry exhibitors and more than 3,000 attendees—mostly New York event and meeting planners—the second annual
BiZBash Javits Meeting and Event Expo
—
The Fresh Idea Show
brought a colorful and entertaining trade show to the
Javits Center
. (How often does the giant convention center have violinists, pumpkin carvers and look-alikes strolling its halls?)
With a bounty of event designers, caterers and venues showing off on the show floor, there were plenty of creative booths. Many revolved around a theme, like
Eventstyle
's all-white mod booth,
RentQuest
's Buddha-inspired booth and
Matthew David
's
Studio 54
mock-up with
Winstead Group Caterers
.
Olivier Cheng Catering and Events
' nature-inspired area set food amidst moss and mushrooms, while
Neuman & Bogdonoff
created an autumn setting indoors.
The Upper Crust
created an elegant seating area that was manned by a tuxedo-and-white-gloves-clad caterwaiter and
Creative Edge Parties
put out a black mini-bar decorated with tall clear vases filled with white eggs.
Virtango
's booth was shrouded in black curtains and featured a glow-in-the-dark interactive video game planners played by walking around the booth.
Ice sculptures (a trend we pointed out in the latest
BiZBash Event Style Reporter
newspaper) were used by a number of exhibitors, including
Ice Sculpture Designs
and
Ice Art
.
Lundy Bros. Restaurant
used a large Ice Art sculpture of the Brooklyn Bridge, and
Metronome
's rectangular ice shooter designed by
Ice Sculptures of New York
served the restaurant's signature martini. (There were plenty of other cool booths, but we just don't have enough room to mention all 190 exhibitors.)
The rear of the show floor featured the Entertainment Alley, a special aisle where entertainment companies displayed their services. A large stage in the back was decorated with freestanding and hanging stretch cloth decor from
Transformit
and hosted a lineup of musical and variety acts.
Ted Fass
'
Entertainment Unlimited
provided the stage lighting and sound.
In the afternoon, the Caterwaiter Fashion Show and Tasting Competition took the stage with caterwaiters from 10 event and catering companies showcasing their signature hors d'oeuvres and costumes. A panel of event planners, food writers and media types judged the contest. (
Read about the winners...
)
While the show started off with a few sparks during a performance by the
Grinder Girl
and Boy
(a duo from
Michael Bongar Entertainment
that grinds power tools against metal outfits to create a fiery show of sparks), the audience got restless while BiZBash's
David Adler
and
Richard Aaron
and the emcee—a
David Letterman
look-alike also known as
Jeff Peters
—tried to kill time during the lengthy tallying of scores. (We'll be faster with our calculations next time, we promise.)
Event planners who registered for the
BiZBash U
education sessions found themselves in the first-floor meeting rooms getting tips and advice from industry experts, including a popular publicity panel with PR and media pros and a well-received keynote address about the changing needs of meeting and event attendees presented by
New York University
's
Laila Rach
. (One memorable session:
Philip Baloun
started the design panel by offering a pointed critique of the Expo itself, and by the end of the session, attendees offered a critique of their own, begging Baloun and
Mark Musters
to drop their prepared remarks and answer questions about creative inspirations. The designers wisely obliged—these students are event planners, remember, and they're used to running the show.)
Managed by
LDH Event Management
, the Expo spread throughout the Javits Center's Galleria and show decorator
Freeman Decorating
Company
provided signage and utilized giant BiZBash-branded lighting balloons from
AirStar New York
to draw attention to the registration area and show entrance. Entertainment acts, including 10 violinists from
Empyreal Strings
, took turns performing on the stairs leading to the show floor, giving attendees a sneak peek of what they'd find inside.
E-vents Registration
managed the on-site registration areas where six computer terminals from
National MicroRentals
were stationed to let attendees leave on-site email messages for one another and two scrolling message boards notified people with messages waiting.
—Jill Musguire
See more photos of the Expo...
Read about last year's Expo...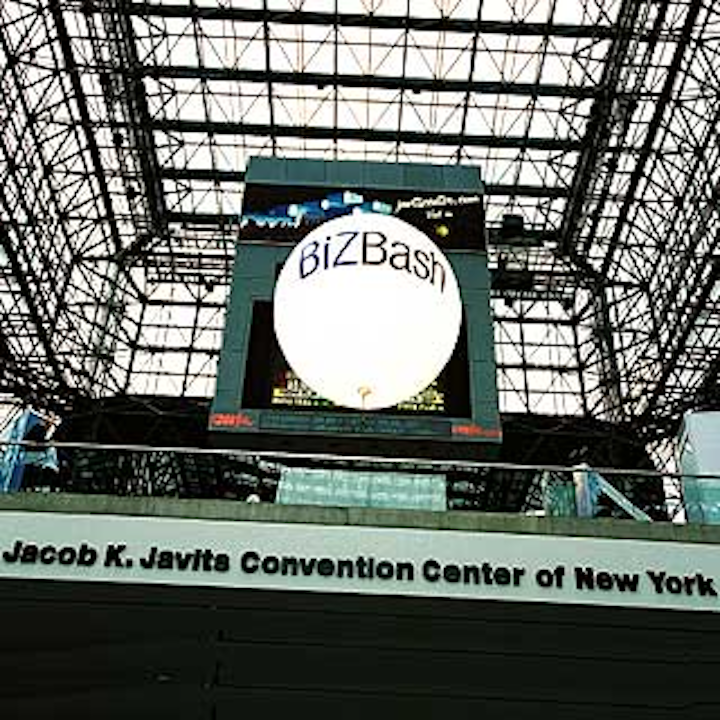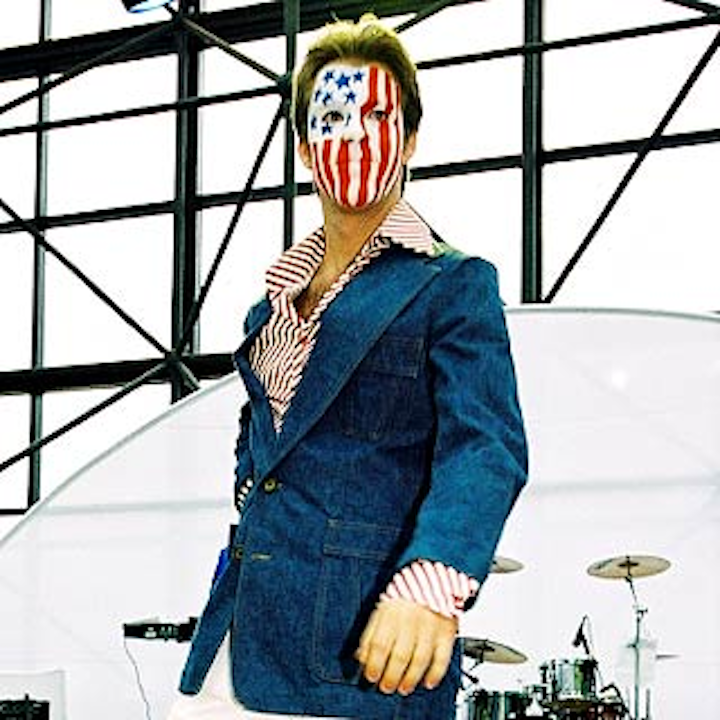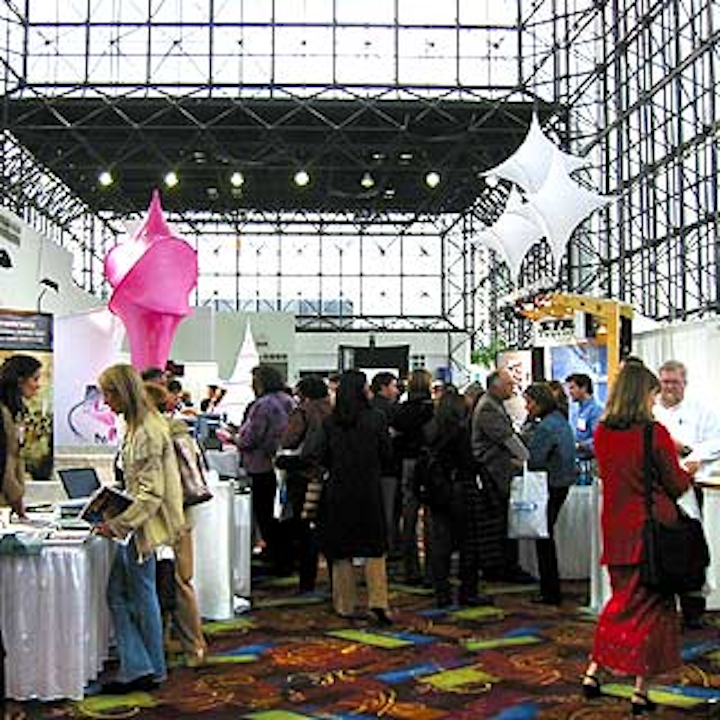 Featured Venues/Suppliers: