Palm Springs Film Fest Draws Record Crowds
In a sign of the festival's prominence, 1,800 guests came to its awards gala—and big stars like Brad Pitt turned out, too.
January 24, 2007
Before the Golden Globes commanded the film-industry buzz last week, and the Oscar nominations were announced yesterday, some were turning their attention a little further east, to the Palm Springs International Film Festival (held by the Palm Springs International Film Society), which featured screenings of 254 films from 74 countries plus panel discussions with directors. The city of Palm Springs is the festival's title sponsor. Record-breaking crowds attended the awards gala at the Palm Springs Convention Center, produced by Richard DeSantis of Event Management Productions of Palm Desert along with film producer Alise Mauritzson. More than 1,800 guests—double the attendance of four years ago—came to watch Brad Pitt (attending without Angelina Jolie) accept an ensemble performance award for Babel, along with Cate Blanchett and other co-stars, and lead the audience in singing a merry "Happy Birthday" to another Babel star, blonde Japanese actress Rinko Kikuchi.
At the gala dinner for the film festival, which was launched by then-mayor Sonny Bono in 1990, Blanchett won a career achievement award, Kate Winslet accepted a Desert Palm achievement award, and veteran filmmaker Sydney Pollack accepted the Screen Actors Guild Foundation patron of the arts award. Tiffany & Company provided gifts of German-made crystal boxes to attendees. Savoury's, the center's in-house caterer, served mostly vegetarian and seafood hors d'oeuvres, such as skewers of sun-dried tomatoes, artichoke hearts, Kalamata olives, and buffalo mozzarella; shrimp ceviche in a cucumber cup; and sesame-crusted blackened ahi tuna. Diageo provided ice bars and ice carvings for Ciroc vodka and Don Julio tequila. Artisan designed table floral displays that alternated between calla lilies in vases and curly willow floating in water bowls with candles. Dinner was black angus pot roast au poivre with Roquefort macaroni cake and cassoulet of vegetables; dessert was chocolate pyramid raspberry coulis with fresh berries.

At the gala after-party for premium seatholders and celebrities at the fashionable Parker Palm Springs, a disco theme prevailed, also produced by Event Management. A pink runner led outdoors from the Palm Springs Yacht Club spa building to the 5,000-square-foot ballroom building, where black-and-white photographs of past honorees, hand-tinted in pink by Wright Design Image, decorated the entrance foyer. Swarovski crystal chandeliers with pink lightbulbs illuminated the ballroom floor, which was divided by floor-to-ceiling pink silk curtains into a club-lounge-like area, with leather seating and oversize cushions from Classic Chic Design, and a bar and dance area. There, a black-tie-clad crowd danced to disco favorites like "I Will Survive" and current Top 40 hits amid pink and white spot lighting. The Parker supplied miniature caramel-covered apples and pink cotton-candy cones, as well as cheese platters heaped with brie, jalapeño pepper jack, and gruyere. Partygoers who strayed outdoors for a drink found multicolored glow balls—illuminated braided-reed sculptures—and lanternlike stage lighting.

The following day, the SAG Foundation honored Sydney Pollack at its "Tea in the Desert" brunch at the O'Donnell House, a cliffside two-story Mediterranean revival house owned by the Willows Historic Palm Springs Inn. Also called Ojo del Desierto ("Eye of the Desert"), the house was built in 1925 for oilman Thomas O'Donnell and was the highest mountainside home in Palm Springs until the 1960's. Its front patio and rooms offer magnificent views of the San Jacinto and Santa Rosa mountains.

—Sharon McDonnell

Posted 01.24.07

Photos: Stephen Shugarman/Getty Images

Related Stories

Spa Camp in Palm Springs

Palm Springs Party Has South Beach Style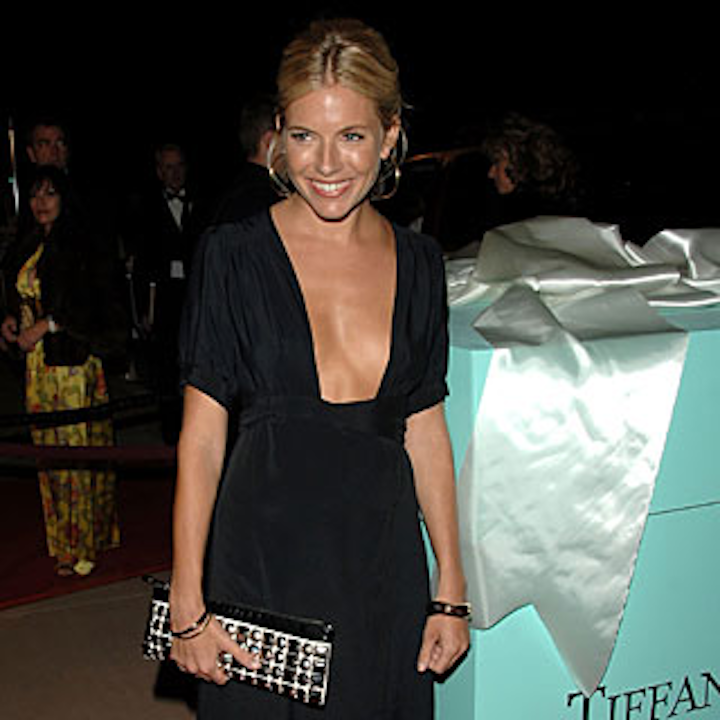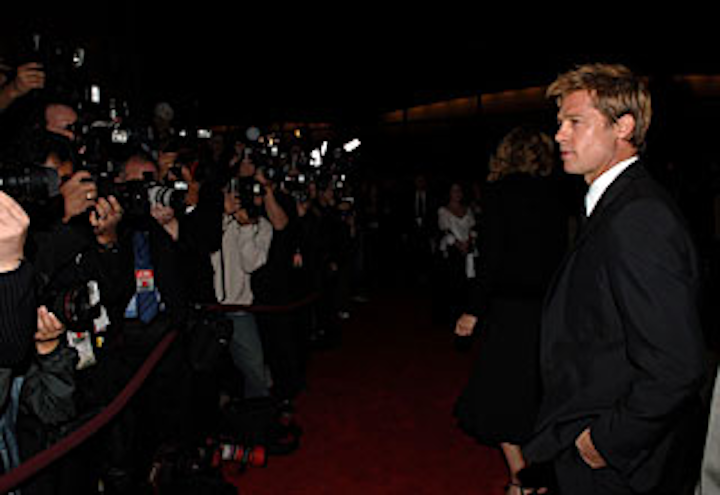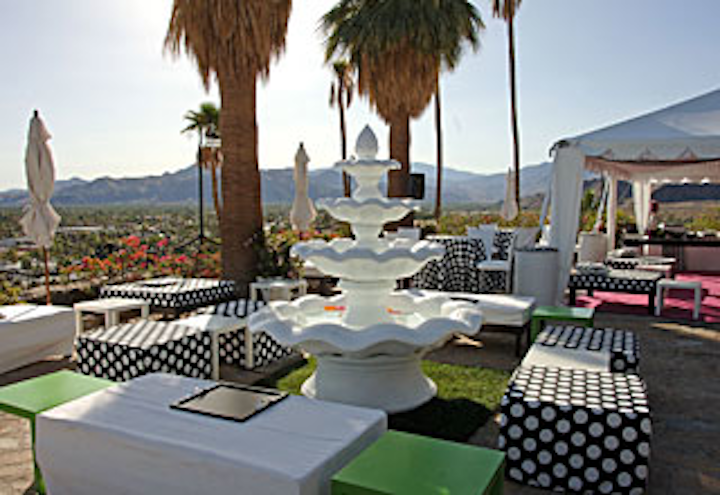 Featured Venues/Suppliers: