Baby Expo Caters to Moms-to-Be With More Than 100 Exhibitors, Whimsical Decor
May 14, 2012
A sold-out crowd of 1,000 moms, moms-to-be, and even some dads crowded into the Metropolitan Pavilion Wednesday for the Big City Moms "Biggest Baby Shower Ever." The event included an expo with more than 100 vendors including baby-gear, accessories, furniture, clothing, skin care, and food providers, as well as educational sessions featuring mommy celebrities such as Jessica Alba, Tia Mowry, and Melissa Joan Hart. It was the 11th such event in New York and 13th overall, after co-founders Leslie Venokur and Risa Goldberg expanded the show this year to Los Angeles and Miami.
The show's timing was ideal for promotional tie-ins to the movie What to Expect When You're Expecting, which will be released Friday. The baby-gear company Britax, whose products are used in the film, wrapped a minivan in movie stills. Fit Pregnancy magazine, also featured in the film, set up a screen where attendees could get Photoshopped onto the magazine's cover.
The whimsical decor revolved around this year's color palette of hot pink and school-bus yellow, hues integrated into Chinese lanterns, balloons, flower arrangements, striped paper straws, napkins, and pashminas that decorated the tables. Large murals featured familiar New York city scenes with a twist, such as a pregnant Statue of Liberty hoisting a baby bottle above her head instead of a torch. An area dubbed "Project Nursery" contained two dream baby bedrooms, one for a girl and one for a boy, with designers on hand to talk about the creations. This year, the show chose a modern theme, a contrast from last year's shabby-chic look.
The shower also incorporated sponsor giveaways into the design by stacking them into "walls of products," Goldberg said. They were arranged near the entrance so attendees could take them as they exited.
A food pavilion in the center of the booths was an essential element to the shower. "We're dealing with expectant and new moms, so we err on the side of more of a cravings [menu]," Venokur said. Local, kid-friendly restaurant Big Daddy's Diner served mini sliders, mini grilled cheese, and macaroni and cheese cups. Several dessert stations had sweets including Sprinkles Cupcakes, frozen yogurt from 16 Handles, treats from New York Cake Pops, and two varieties from Milkin' Cookies, which are supposed to increase breast-milk production. Bartenders served mocktails of Ocean Spray juices and Perrier.
Attendees left with overstuffed gift bags with products, samples, and coupons from the show sponsors.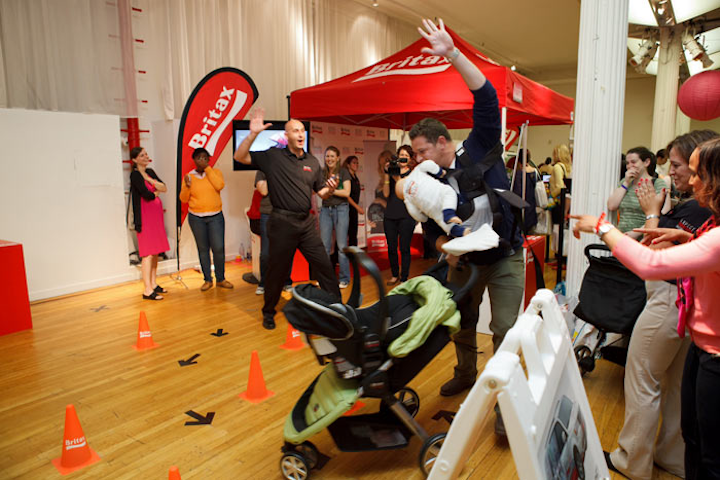 Photo: Sarah Merians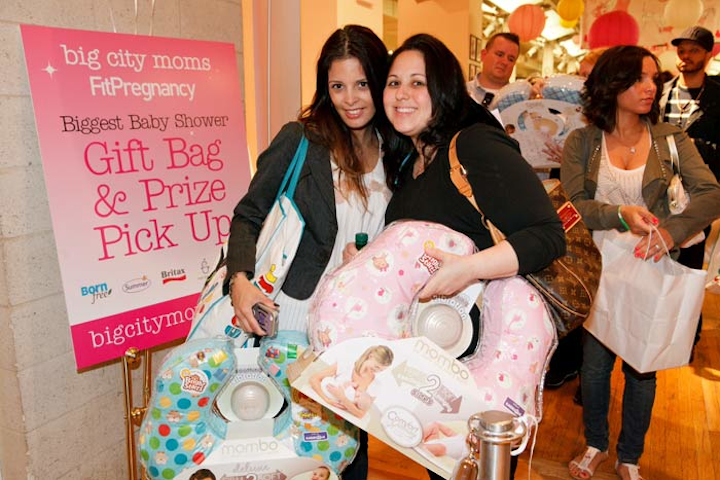 Photo: Sarah Merians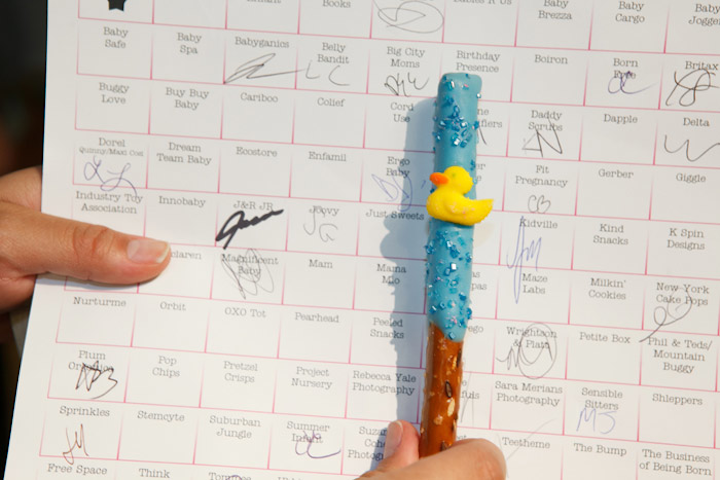 Photo: Sarah Merians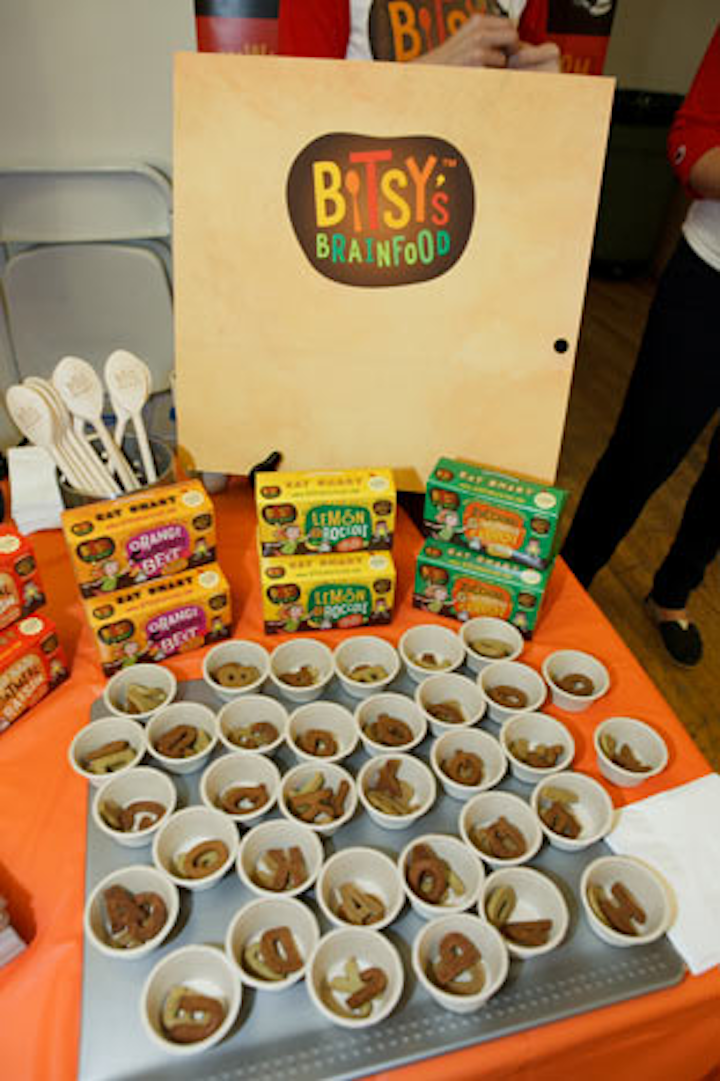 Photo: Sarah Merians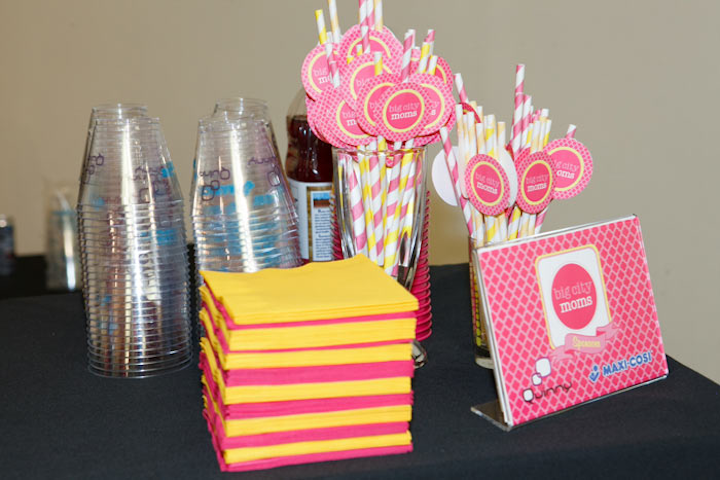 Photo: Sarah Merians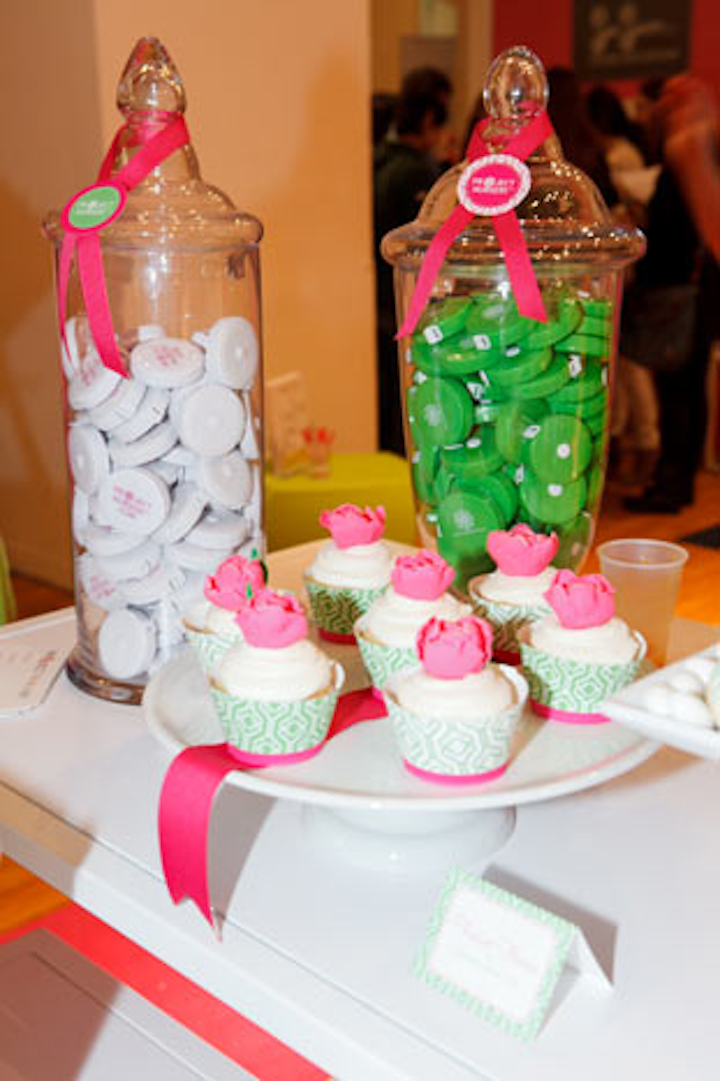 Photo: Sarah Merians
Photo: Sarah Merians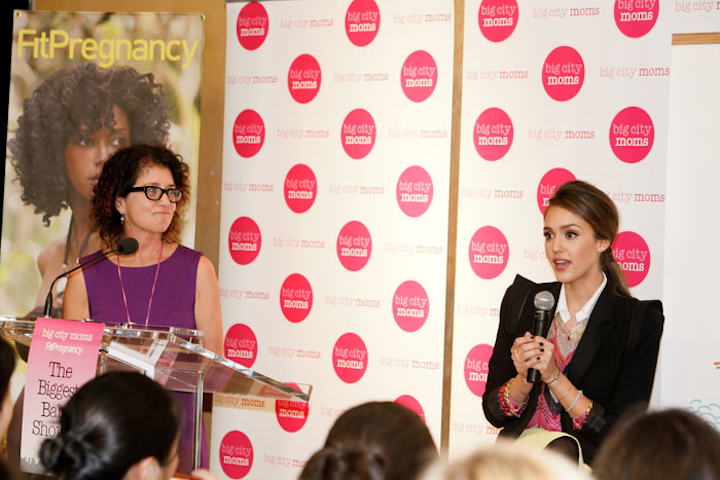 Photo: Sarah Merians
Featured Venues/Suppliers: