Absolut Debuts Latest Vodka With Dueling Parties
October 12, 2012
Before the cork had even popped on Absolut's latest launch—the introduction of new sparking wine-infused vodka Absolut Tune—the October 9 event's swanky location and celebrity hosts signaled a shift in brand strategy. "As a hybrid product, Tune marks a departure from our traditional consumer," said Sarah Bessette, the public relations director at Absolut's parent company, Pernod Ricard USA. "Tune is geared toward the aspirational fashionista."
Event designer Nicky Balestrieri of ExtraExtra defined that target audience as "fabulous girls and their gay best friends—and where are they? They're at the Standard." Taking over Top of the Standard and Le Bain on the 18th floor of the hotel, Balestrieri produced two simultaneous parties in the theme of Tune's core moods—sparkle and spirit.
To embody those elements, Absolut tapped singer Solange Knowles and fashion designer Charlotte Ronson as hosts. "Sparkle is Charlotte, and spirit is Solange," said Bessette. "Both of these girls have incredible fashion sense, and music is so central to what they do. Absolut has been collaborating with artists over the history of the brand, but as our consumers have evolved, music has become integral to what the brand represents."
Ronson held court at Top of the Standard, where the skyline views were framed by a ceiling of gold- and champagne-hued vintage balloons imported from France. ExtraExtra commissioned firm A.Bunch to construct a bottle-shaped backdrop from metal and white silk, which was printed with a delicate pattern of curving lines, floral motifs, and star shapes. The idea was to subtly link the visuals with the bubbly contents of the new tipple. "When a product is being launched, you want to feel like you're inside the product," said Bessette. "For us, it's all about transporting people inside the bottle."
Knowles' party across the hall buzzed with a distinctly different vibe thanks to red votive candles, silver Mylar installations from Confetti System, and the rooftop bar's pool, which was filled with disco balls and covered by a plexiglass pane. "Anytime I can put a stage over a pool, I go for it," said Balestrieri, who drew inspiration for the stage from a scene in the 1991 cult film, Don't Tell Mom the Babysitter's Dead.
To round out the night of contrasts, Rita Ora performed her dance-pop hits, including "How We Do (Party)," on the Top of the Standard stage, while Selah Sue sang her soul-funk songs for the crowd at Le Bain.
Absolut is planning another event for the new vodka in Miami on November 13.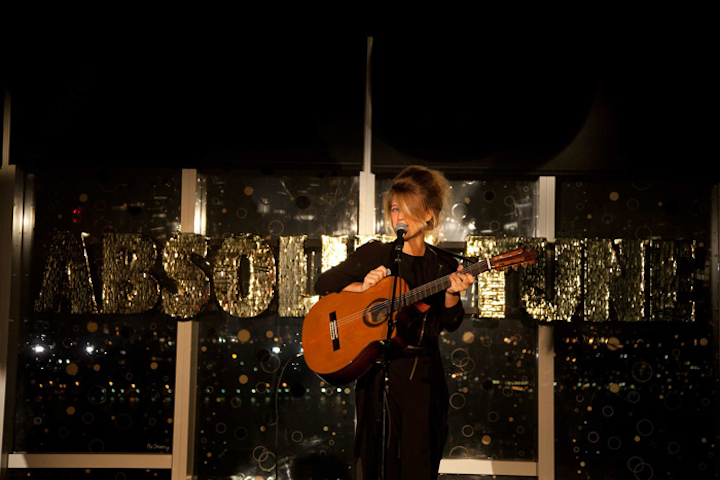 Photo: Nilaya Sabnis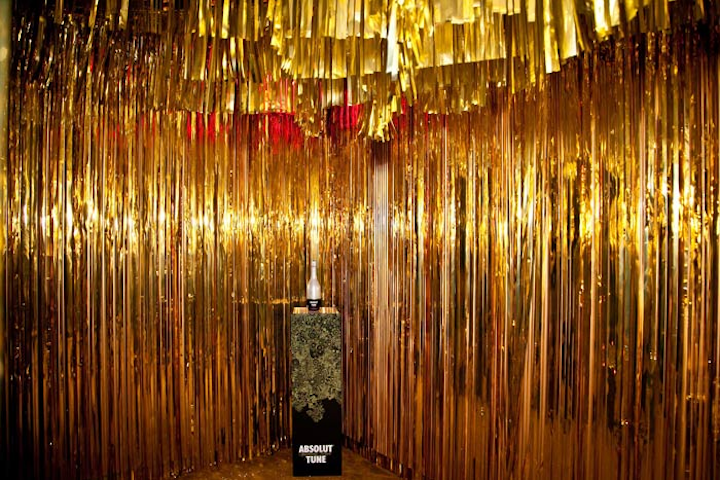 Photo: Nilaya Sabnis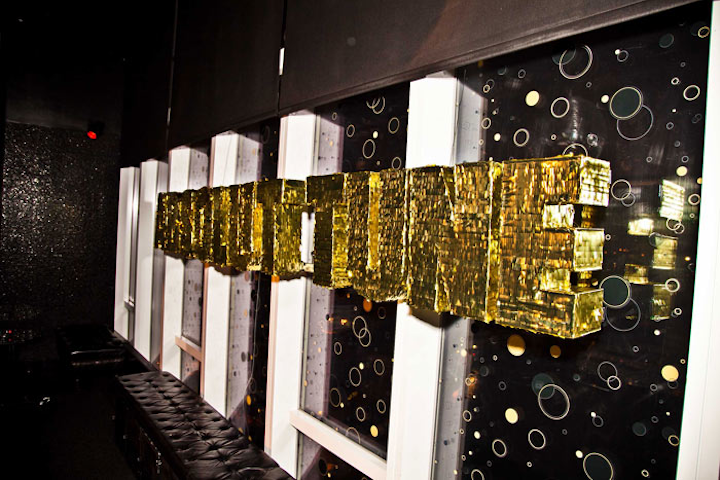 Photo: Nilaya Sabnis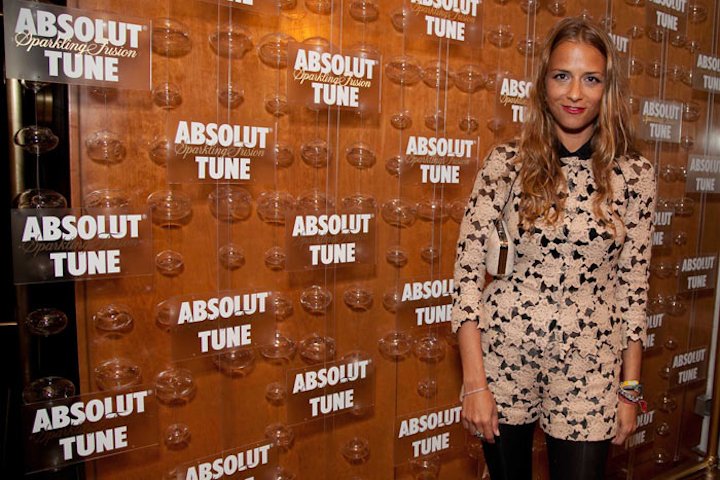 Photo: Nilaya Sabnis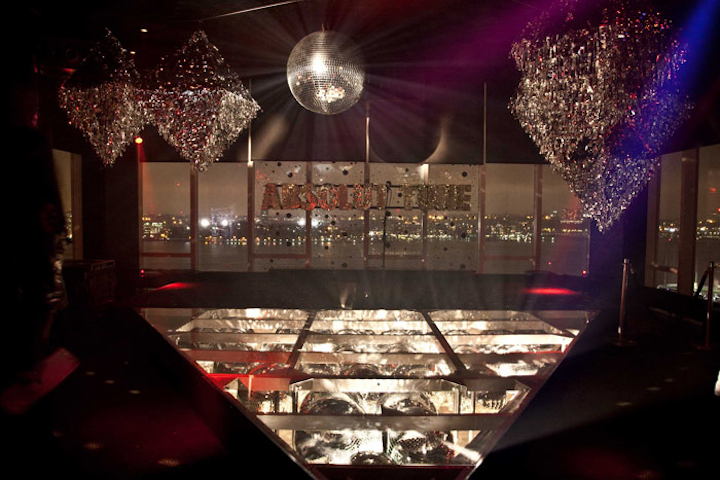 Photo: Nilaya Sabnis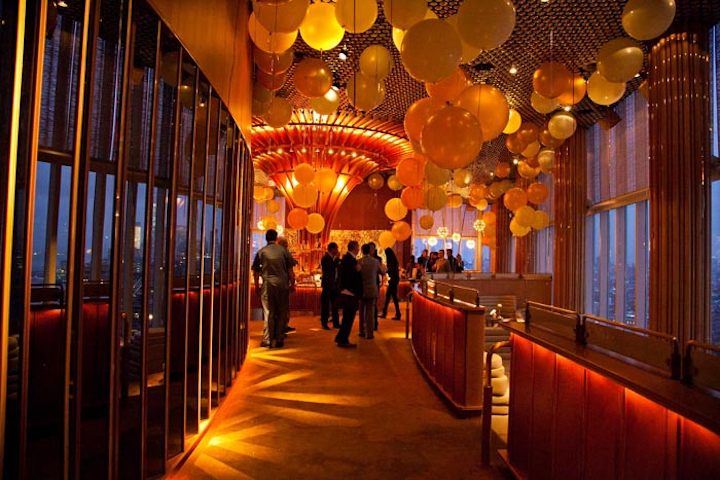 Photo: Nilaya Sabnis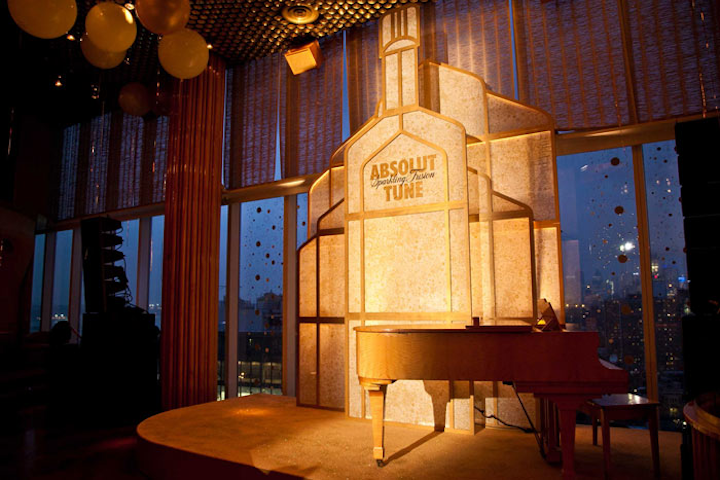 Photo: Nilaya Sabnis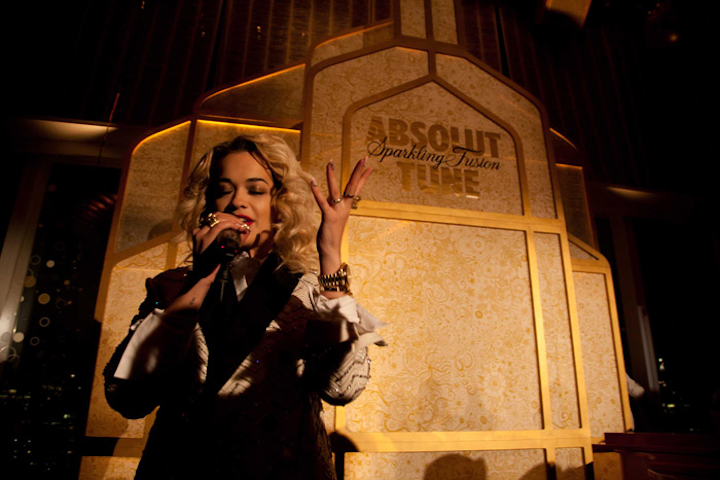 Photo: Nilaya Sabnis
Featured Venues/Suppliers: