ESPN's Sporty Tent Anchors Rose Bowl Hospitality Village
January 8, 2013
Kicking off the new year, ESPN hosted select guests for a V.I.P. tailgating experience at its tent inside the Rose Bowl Hospitality Village on January 1. Designed by Russell Harris Event Group, the sports network's private space, decked out in a red, blue, and green color palette, served as the anchor for the entire village.
"The design direction made use of the branded colors of ESPN with added sports elements of college football," said Russell Harris, C.E.O. and founder of Russell Harris Event Group. "Using the ESPN red as the focal color, we added splashes of green to represent the green field and blue as a complementing contrast color for the buffets."
To display the ESPN brand, the logo was incorporated on several decor elements such as walls, carpets, tables, and pillows. About 350 guests, including athletes, coaches, and corporate partners, enjoyed food and drinks during the pre-game reception on the back patio, which housed food trucks and additional buffets.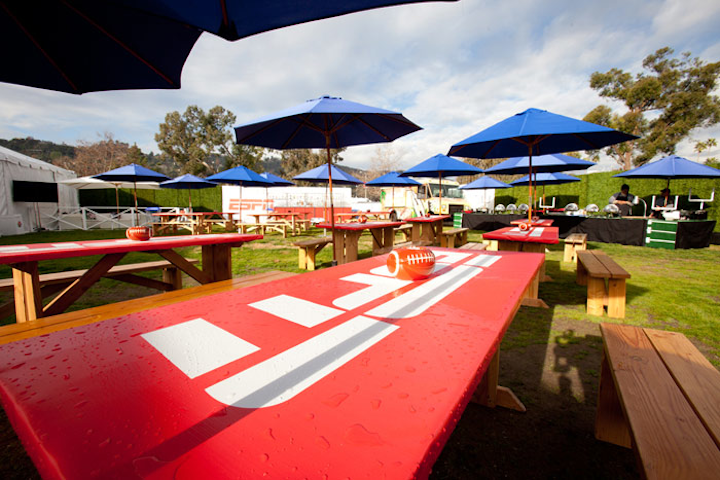 Photo: Dan Scott/American Image Gallery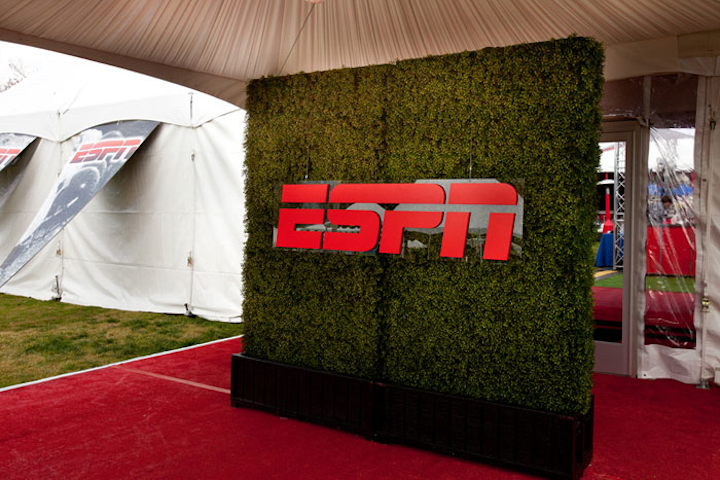 Photo: Dan Scott/American Image Gallery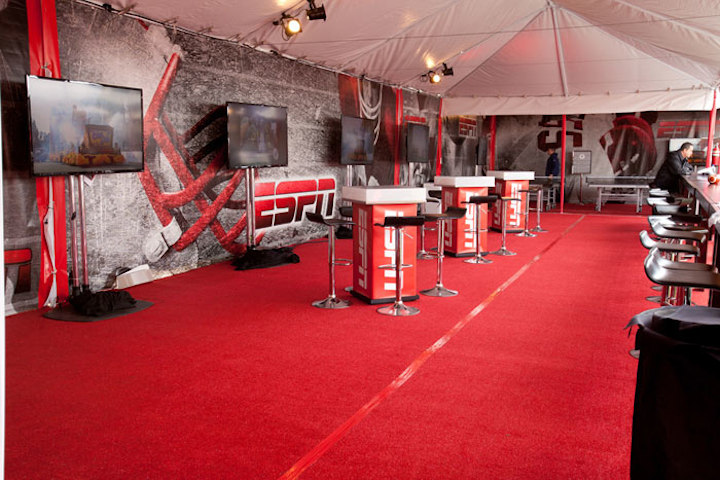 Photo: Dan Scott/American Image Gallery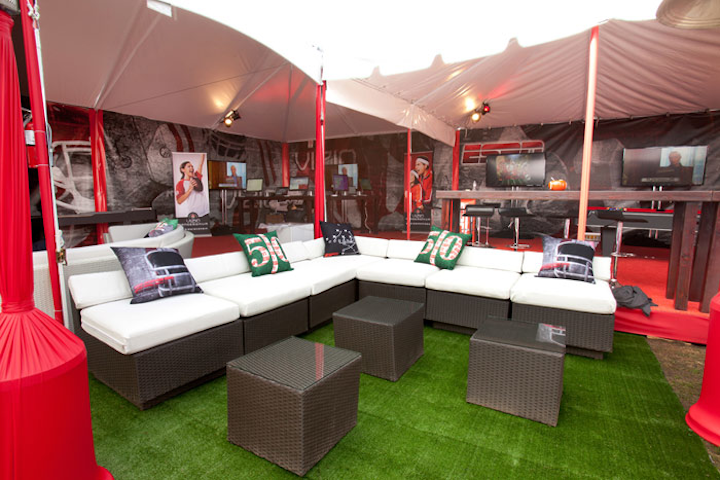 Photo: Dan Scott/American Image Gallery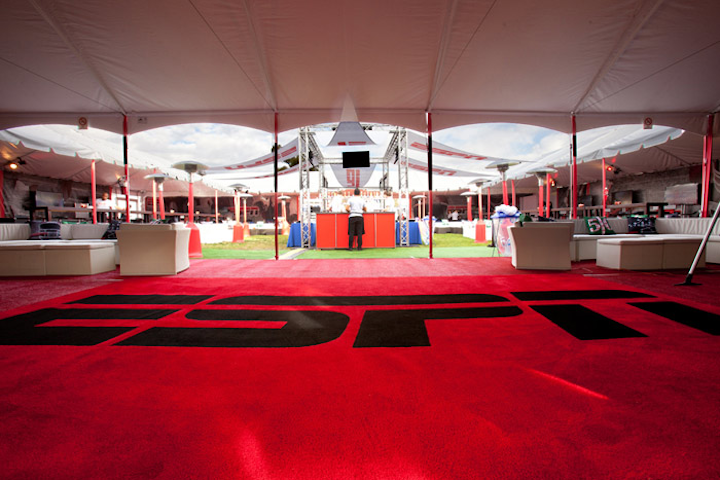 Photo: Dan Scott/American Image Gallery
Featured Venues/Suppliers: