MPISCC Hosts Buzzworthy Awards And Installation Gala
June 27, 2017
The Southern California Chapter of Meeting Professionals International (MPISCC) celebrated its 2017 Awards & Installation Gala in a grand way. Award-winning DJs The Amani Experience and Hey Mister DJ performed, and opera singer Kala Maxym closed out the opening reception. Super-group Stadium rocked as the headline entertainment (sponsored by Entire Productions), and a surprise performance from the Gay Men's Chorus of Los Angeles moved the crowd. 
Incoming president Joe Marcy shared his vision, calling for all industry professionals to join the organization and get involved. The theme for this year is "Let's Give Them Something to Talk About," and the gala did just that. If this event sets the tone for the year, expect an exciting and rewarding MPISCC experience. The board of directors was introduced and new members were installed before a record-breaking crowd at The Beverly Hilton. Installing the board was ConferenceDirect C.E.O. and MPI chairman Brian Stevens. Master of ceremonies Eyal Simko of One Up Entertainment rallied the crowd and helped the event flow seamlessly. Simko also shared a certificate of recognition from Mayor Lili Bosse and the entire Beverly Hills City Council. 
Clint Upchurch of Extraordinary Events organized the beautiful decor from Doyle Borden-Event Style, Absolutely Fabulous! Events & Productions Inc., AFR Event Furnishings, Cloth Connection, and Spandex USA. Champagne Creative Group's gold Glamazon Greeters were at every corner. Encore Event Technologies executed every need. 
The hospitality and three-course dinner from The Beverly Hilton was exceptional, and the wine paring from award-winning, Monterey County-based Folktale Winery was perfection.
Special thank you to additional sponsors: Alvalyn Creative, Auburn Ct Media, Beverly Hills Conference & Visitors Bureau, Fun 4 Events, JTANL Productions Inc., Los Angeles Tourism & Convention Board, Monterey County Convention & Visitors Bureau, NY Drawing Booth, Prima-Tex Industries Inc., PromoShop Los Angeles, Santa Monica Travel & Tourism, Signature Hand Engraving, and Universal Studios Hollywood.
Congratulations to the 2017-2018 Board of Directors:
Officers
Joe Marcy, CMP – President
Bryan Quinan, CMP – President-Elect
Nicole Newman – Immediate Past President
Libby Zarrahy, CMP – Vice President of Finance
Joe Martin – Vice President of Education
Amani Roberts – Vice President of Membership
Kristin Twombly, CMP – Vice President of Communications
Clint Upchurch – Vice President of Leadership Development
Directors
Kimberly Dunnegan – Director of Member Recruitment
Melissa Goodman, CMP – Director of Special Events
Akemi Shapiro – Director of Member Care
Morgan Smith – Director of Monthly Programs
David Stone, CMP – Director of Strategic Sponsorship
Sacha Tani, CMP – Director of Public Relations & Media
Nikki Wilbur, CMP – Director of Professional Development
The evening would not have been possible without the Installation Committee:
Katrina Aceves, CMP
Mariles Krok, CMP, CMM, CTA
Morgan Smith
Clint Upchurch
Monique Rodriguez
For more information on MPISCC, please visit mpiscc.org. Join and get involved!
Meeting Professionals International (MPI) is the largest meeting and event industry association worldwide. The organization provides innovative and relevant education, networking opportunities, and business exchanges and acts as a prominent voice for the promotion and growth of the industry. MPI has a global community of 60,000 meeting and event professionals, including more than 17,000 engaged members and the Plan Your Meetings nontraditional meeting planner audience. It has more than 90 chapters and clubs in 24 countries.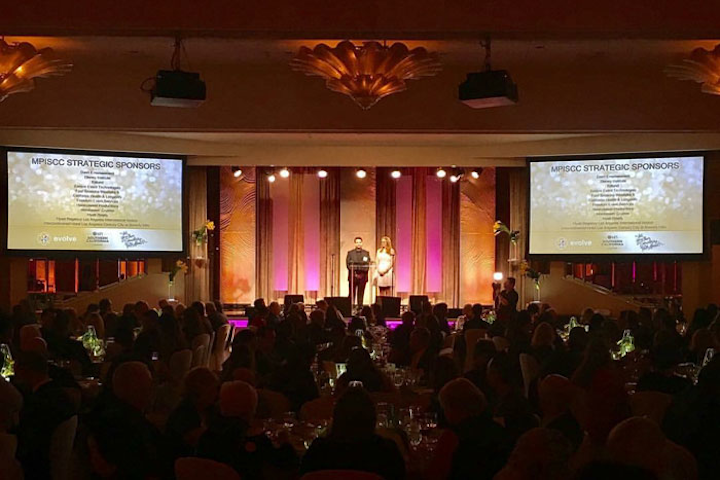 Photo courtesy of MPISCC