9 Toronto Light Festival Highlights That Will Brighten Up Your Instagram Feed
The third edition of the Distillery Historic District festival features a 35-foot-tall polar bear, LED dandelions, and a heart inspired by Michael Bublé.
January 28, 2019
This winter, the Distillery Historic District is once again home to a large-scale outdoor light sculpture gallery. For the third annual Toronto Light Festival, which kicked off January 18, executive producer Mathew Rosenblatt wanted the downtown event to give Torontonians and visitors an exciting reason to go outside and brave below-freezing temps.
"Some people look for reasons to stay inside," said Rosenblatt. "We put on this festival for those who are looking for reasons not to." This year's festival, which is free and open to the public, features more than 30 light art installations from Toronto-based and international artists. New for this year, the Distillery Historic District is offering arts and entertainment-focused activities during the day on the weekends; these include jazz and classical music performances in public spaces, an outdoor heated bar, and art produced by local mural artists.
The festival runs daily through March 3. Here's a look at some of the most Instagram-worthy installations, from a giant polar bear to a tunnel inspired by Reese's Pieces.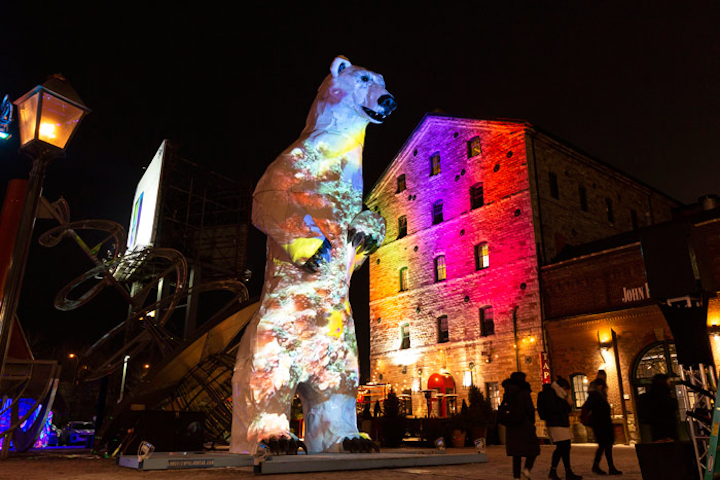 Photo: Justine Apple Photography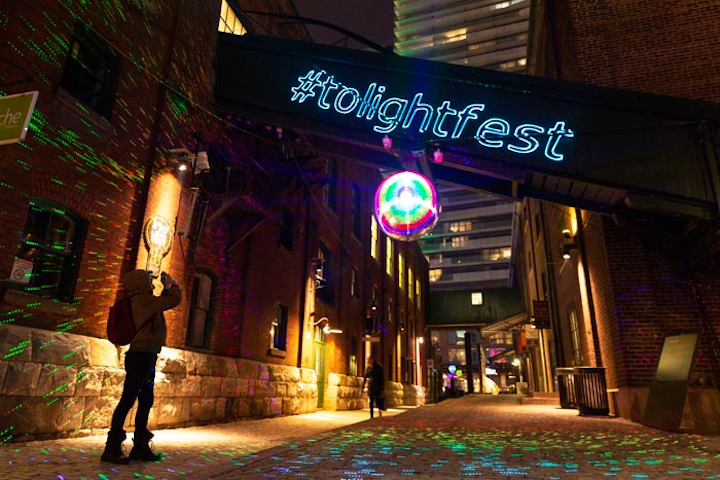 Photo: Justine Apple Photography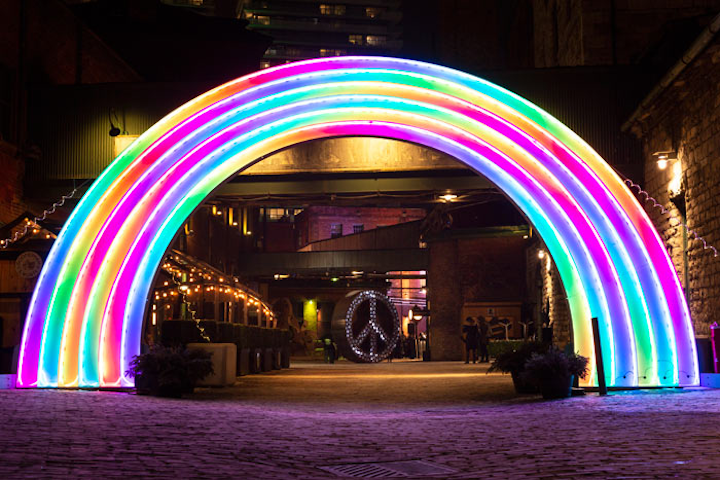 Photo: Justine Apple Photography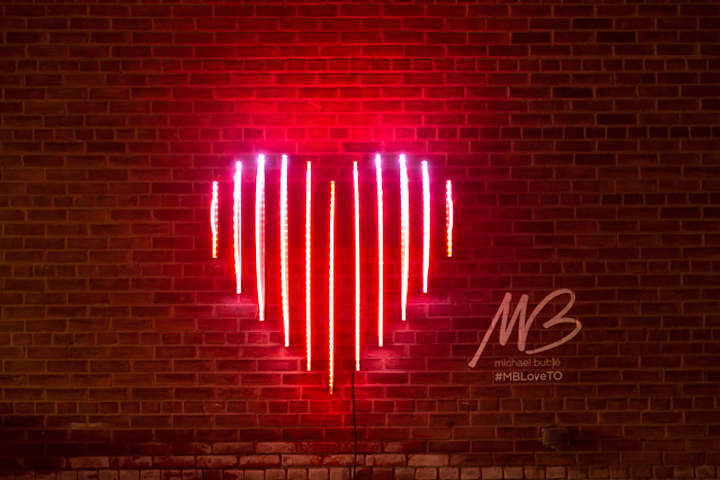 Photo: Justine Apple Photography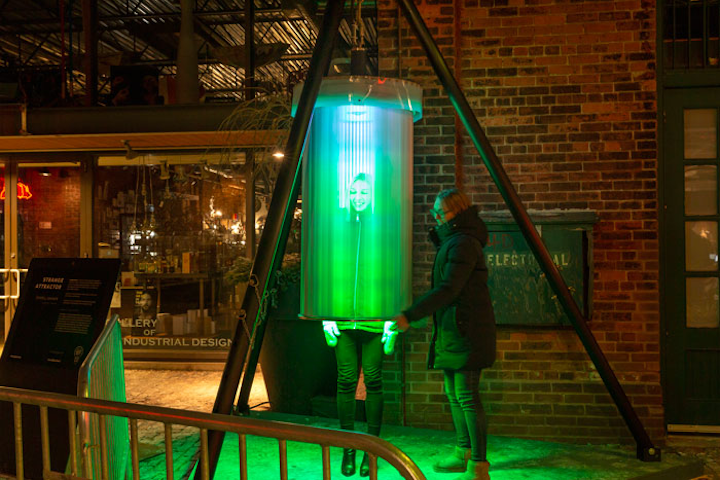 Photo: Justine Apple Photography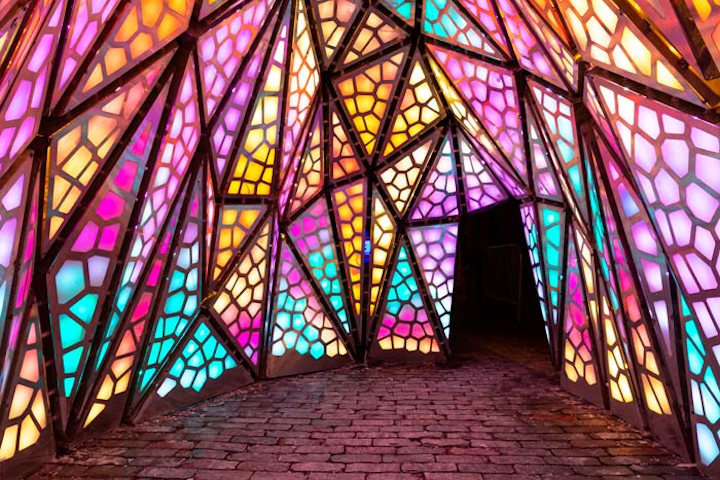 Photo: Justine Apple Photography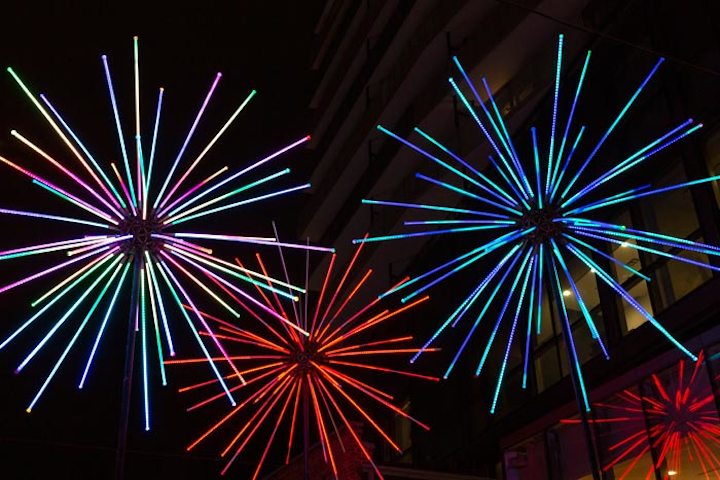 Photo: Justine Apple Photography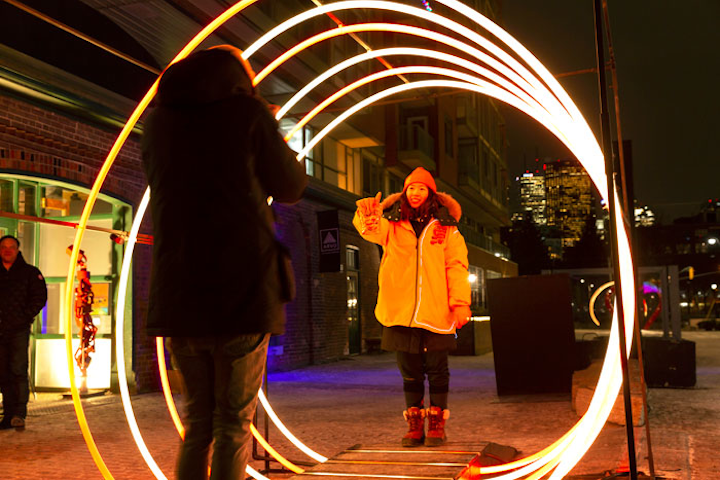 Photo: Justine Apple Photography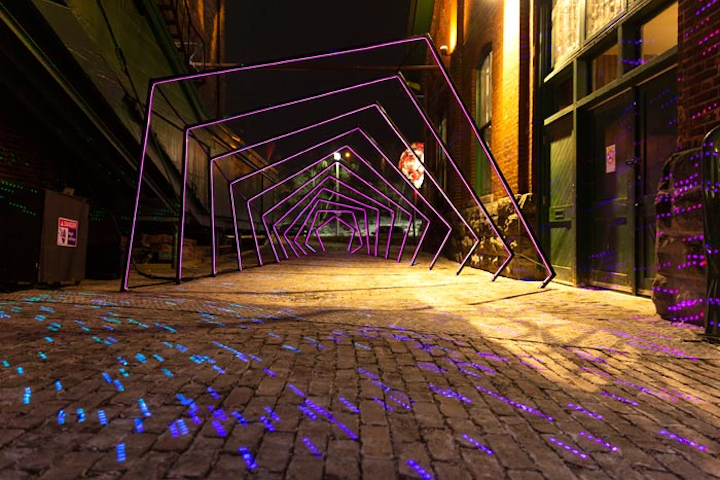 Photo: Justine Apple Photography
Featured Venues/Suppliers: