Target Fills Liberty of London Pop-Up With 12,000 Flowers
March 11, 2010
Using a medium it seems to have down pat, Target's latest promotional effort comes in the form of a pop-up. This time around the Minneapolis-based retailer is using an empty space opposite Bryant Park to preview its new Liberty of London line. To highlight the 300-item collection—Target's first collaboration that spans fashion and accessories as well as home and garden products—event producer David Stark drew directly from the whimsical ad campaign photographed by Tim Walker and, with an oversize tea cup and a veritable garden of flowers, the result looks a little like a scene out of Alice in Wonderland.
Key to the collection and its campaign is the fanciful floral motif bedecking summer dresses, ceramic bowls, baby clothes, and comforter sets, and it was those prints that prompted Stark to fill the 5,000-square-foot site on Sixth Avenue with some 12,000 flowers, forming a lush, fragrant indoor garden. Tulips and hyacinths lined the tops of shelves, hydrangeas surrounded mannequins in vignettes, daffodils stood in mugs and planters, and hedges marked the cash register. Larger-than-life props—a tea cup, umbrella, and a shirt—provided playful surfaces for the projection of more flowery patterns, and enlarged prints from the collection decorated the scrims hanging overhead.
Just a few days ahead of Liberty of London for Target's debut in stores on Sunday, March 14, the shop opened on Wednesday morning and runs through Saturday.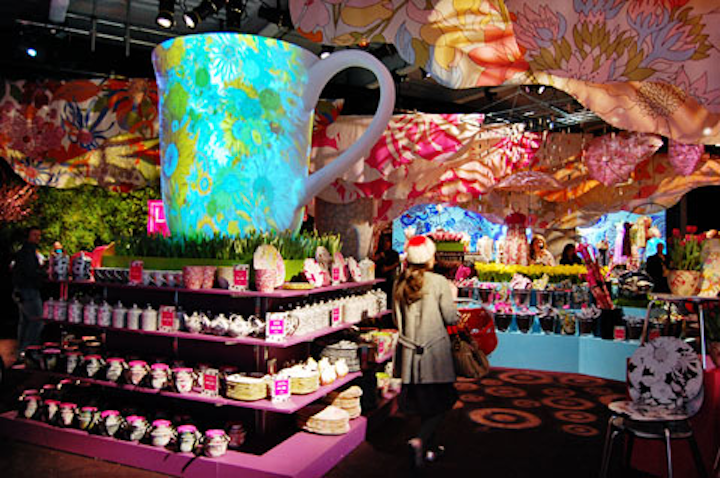 Photo: Jessica Torossian for BizBash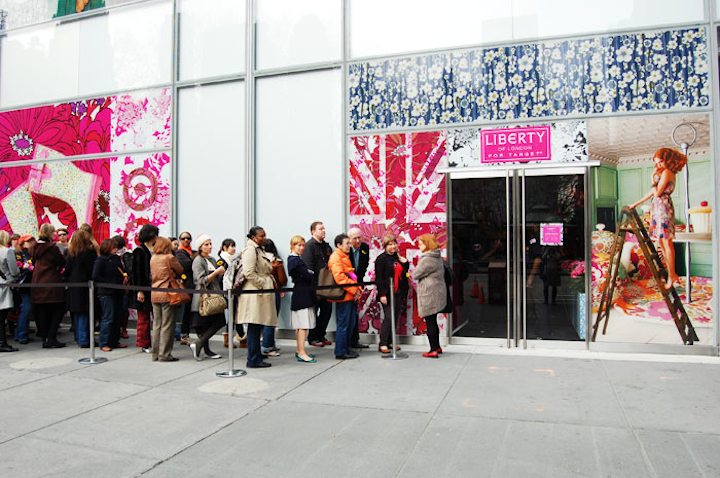 Photo: Jessica Torossian for BizBash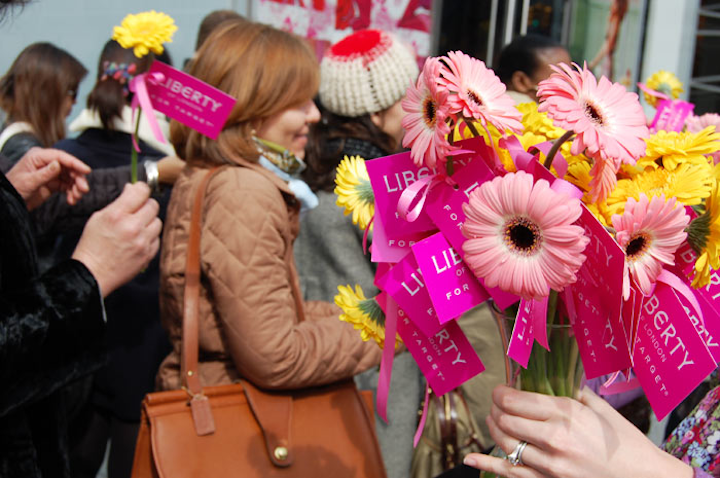 Photo: Jessica Torossian for BizBash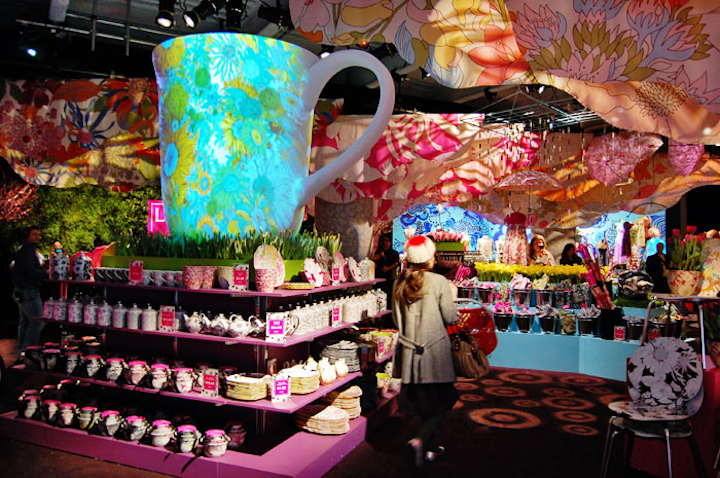 Photo: Jessica Torossian for BizBash
Photo: Jessica Torossian for BizBash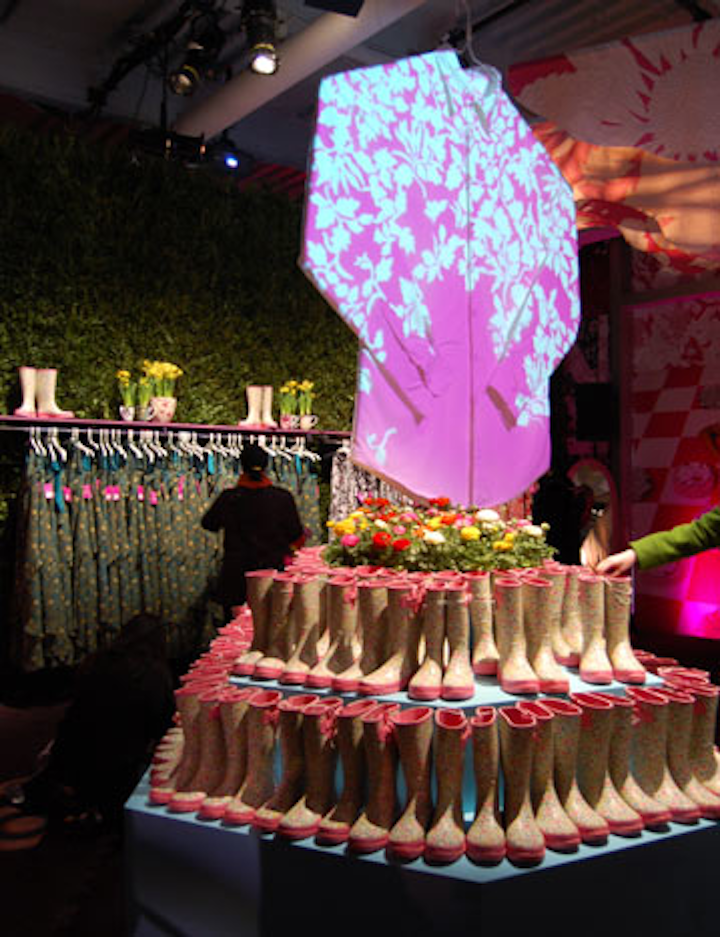 Photo: Jessica Torossian for BizBash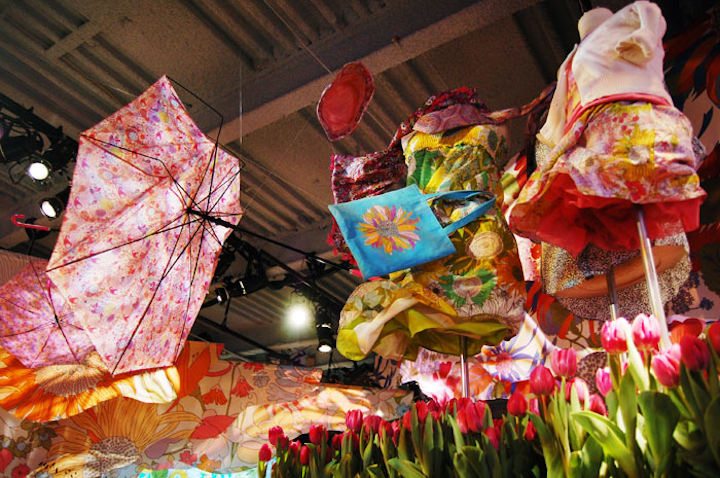 Photo: Jessica Torossian for BizBash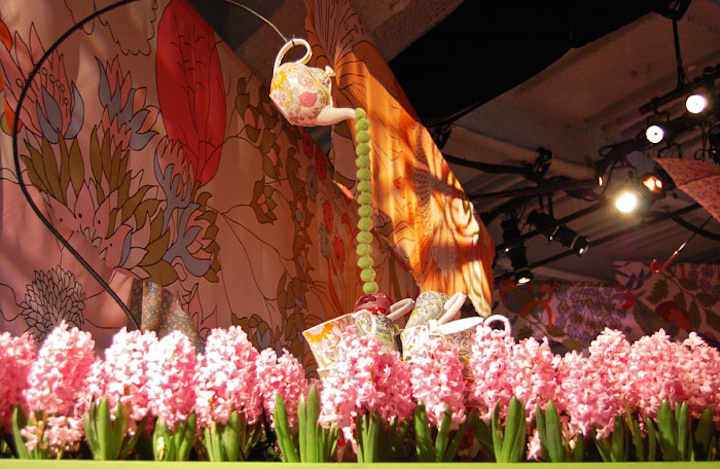 Photo: Jessica Torossian for BizBash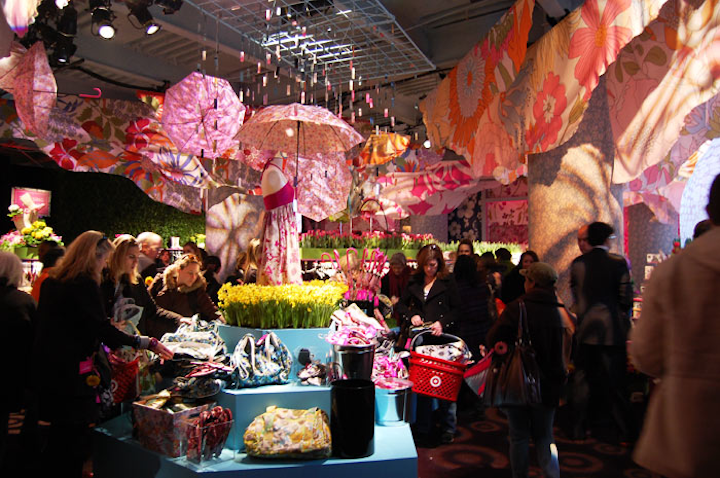 Photo: Jessica Torossian for BizBash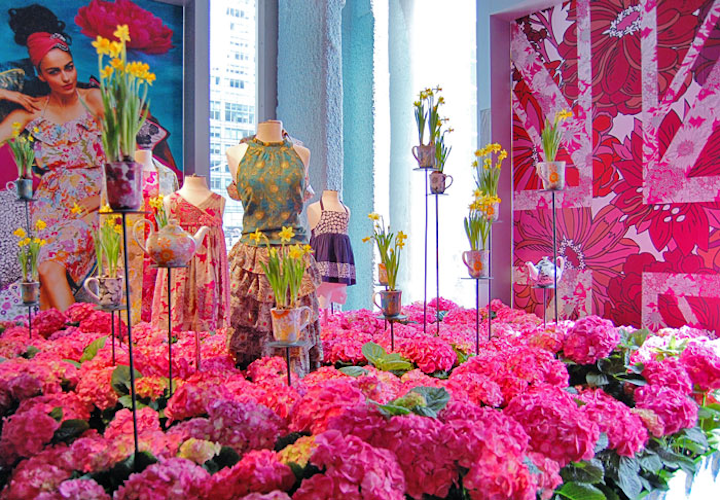 Photo: Jessica Torossian for BizBash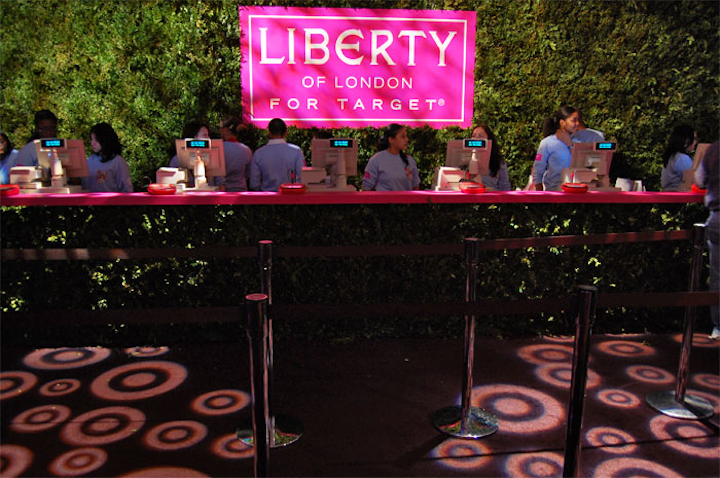 Photo: Jessica Torossian for BizBash
Featured Venues/Suppliers: