Brooklyn Event Guide: 20 Ideas for Decor, Catering, Gifts, and More
June 3, 2010
As Brooklyn's reputation as a food and cultural destination increases, corporate event hosts may be more likely to cross the river for an event or meeting there. If you're looking to add a little extra local flair, these resources for food, decor, activities, and gifts will fit the bill.
Decor
1. Phoebe Crary, owner of Boerum Hill-based Opalia Flowers specializes in lush, compact arrangements that spotlight flowers' hues and textures. Crary can create decor for an entire event or provide centerpieces for conference or dining tables.
2. Dumbo's Emily Thompson Flowers offers event decor and individual arrangements in designer Thompson's signature wild, organic style. Her arrangements typically include seasonal blooms as well as unexpected elements like wild strawberries, moss, and seed pods.
3. Graphic design firm Mélangerie Inc. offers a range of services for events, including decor, invites, and favors. Owner Elana Dweck tailors the look of each project to fit her clients' needs, describing her aesthetic as "whimsical yet refined."
Catering
4. Francis Louis Catering is an offshoot of the popular Frankie's Spuntino restaurants in Manhattan and Carroll Gardens. Like the eateries, Francis Louis specializes in Italian-American food, like meatballs, antipasti, and eggplant marinara. Plated meals, family-style platters of food, or buffet stations are available.
5. Park Slope's Bark Hot Dogs specializes in burgers, fries, and hot dogs made from all-natural ingredients from regional purveyors. Bark's Party Packs, which serve 10 people, cost $100 and include 15 hot dogs, two bowls each of chili, baked beans, and cole slaw, fries, onion rings, and condiments. Chafing dishes are required to keep the dogs and buns warm. Guests can assemble their own meals or Bark can staff events.
6. For snacks or appetizers, Carroll Gardens-based cheese shop Stinky Bklyn offers party platters of its cheeses and meats along with extras like dried fruits and nuts, pickles, and mustard. The smallest platters serve 10 to 15 people and cost $55 for cheese only, $70 for meat only, and $65 for a combination.
7. Korey Provencher sells homemade dips and spreads through his new business, Kors d'Oeuvres. For groups, he delivers his Better Off Spread, which feeds 20 and includes six dips (such as pumpkin-butternut squash-goat cheese, black bean-chipotle, and spinach-artichoke), assorted flatbreads, crudites, crackers, and pita chips for 100. Additional dips are $8.00 for a 12-ounce container.
8. Based in Fort Greene, Smoke Joint makes Southern-style barbecue like baby back ribs, smoked chicken, and pulled pork sandwiches. Catering is available for events throughout Brooklyn. Most menu items are $16 or less.
Activities
9. Williamsburg-based Brooklyn Kitchen Labs offers group cooking classes led by chefs from New York-area restaurants like Del Posto, Dressler, and Marlow & Sons. In a former warehouse, the facility includes 1,500-square-foot and 1,000-square-foot classrooms, a research library with rare cookbooks, and a full-service custom butcher shop called the Meat Hook. Classes, which end with a meal, start at $1,000 for groups of 10 people.
10. Florists Nicolette Owen of Nicolette Camille Floral Design and Sarah Ryhanen of Red Hook-based floral shop Saipua have teamed up to offer flower arranging classes through their Little Flower School. Private classes, which are based around a theme like fragrance or blossoming branches, cost $250 per student and include a three-hour workshop, a vase, and an array of flowers to work with. Owen and Ryhanen offer tips for handling and care of flowers, do a demo, then the participants create their own arrangement to take home. Classes are held at Saipua or an off-site location and are limited to groups over five people.
11. In Williamsburg, Brooklyn Bowl offers 16 bowling lanes, a stage for live performances, a café, two bars, and a green room inside a renovated 19th-century ironworks foundry.
12. Brooklyn Wine Exchange, a 1,400-square-foot wine store and wine education center in Cobble Hill, has more than 1,000 wines, with an emphasis on small producers, and boasts the largest selection of New York State wines in the city. A 40-seat classroom is available for private events, including educational tastings. Pricing for classes varies depending on the size of the group.
Treats
13. Red Hook's Baked offers bake sale-style treats with a modern twist. Items include layer cakes and cupcakes (in flavors like lemondrop, caramel apple, and coconut cream) cookies, and brownies. In addition to sweets, Baked can provide pastries like scones and cinnamon buns for morning meetings.
14. For sweets of a smaller persuasion, Kumquat Cupcakery makes bite-size cupcakes in classic and not-so-classic flavors like coffee-caramel-bourbon, maple-bacon, and lemon-lavender. Cupcakes are $15 a dozen, and catering orders require a minimum of three dozen.
15. People's Pops uses all-natural ingredients sourced from local farmers' markets to create popsicles such as watermelon-cucumber-hyssop and blueberry-cardamom. Orders of 100 or fewer popsicles are $3.50 each, with discounts for larger orders. For events, the company can serve the frozen treats from a pushcart, for an additional $25 an hour, or from a booth for $50 an hour. For smaller gatherings, People's Pops can drop off orders packed in a cooler with dry ice.
Gifts
16. Blue Ribbon General Store in Boerum Hill stocks a well-chosen selection of reasonably priced, playful items ranging from coffee table books to desk accessories to bath and body products.
17. Dumbo's powerHouse Books has a large and diverse selection of gift-worthy art books, including many titles about New York City.
18. Maptote makes tote bags featuring silkscreened maps of dozens of U.S. cities, as well as its home borough. The sturdy cotton bags, which range from $15 to $25 each, can be customized with an event's name or other information for an additional charge.
19. Jacques Torres makes high-quality chocolates in classic and fanciful flavors. Two ($4.75) and four-piece ($7) boxed assortments are available for favors.
20. Also based in Brooklyn, Nunu Chocolates can put together custom boxes of its truffles and salted caramel chocolates.
Photo: Courtesy of Francis Louis Catering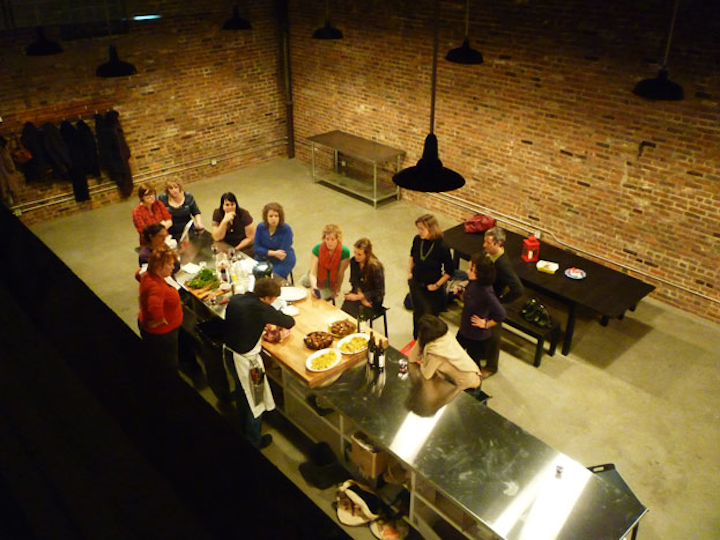 Photo: Courtesy of Brooklyn Kitchen Labs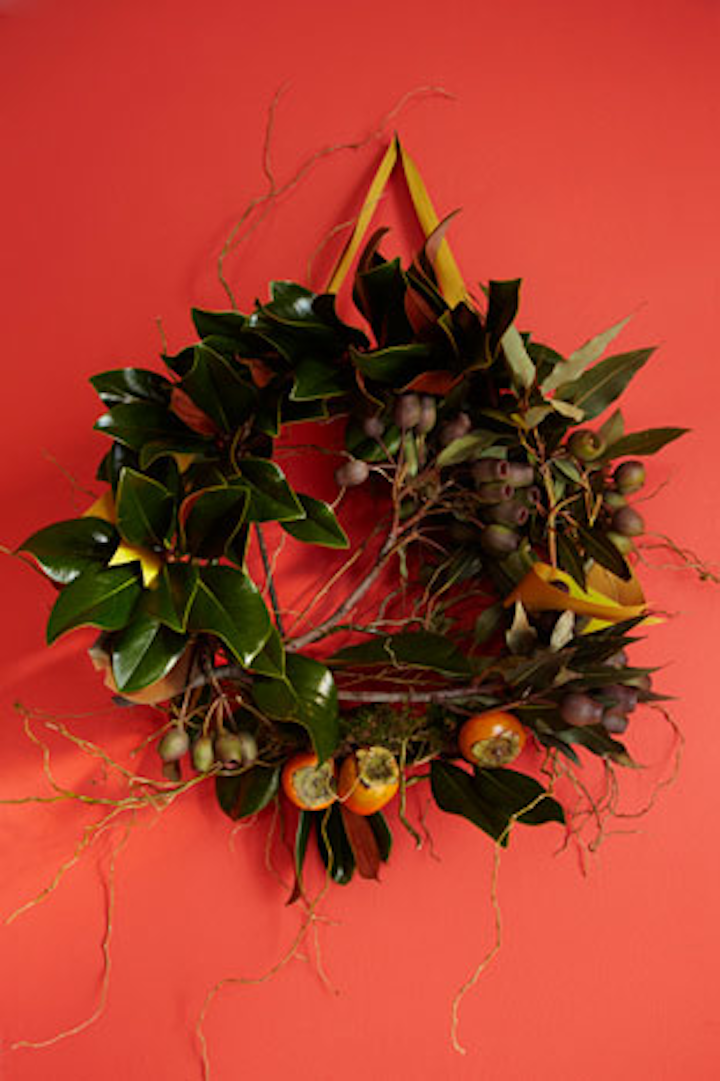 Photo: Courtesy of Emily Thompson Flowers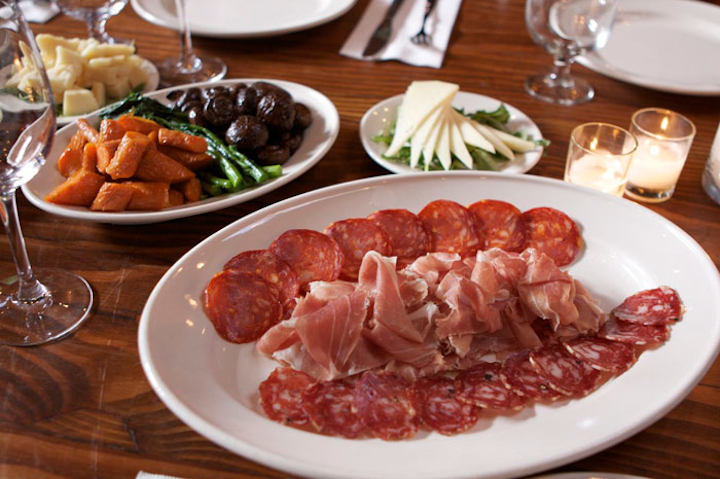 Photo: Courtesy of Francis Louis Catering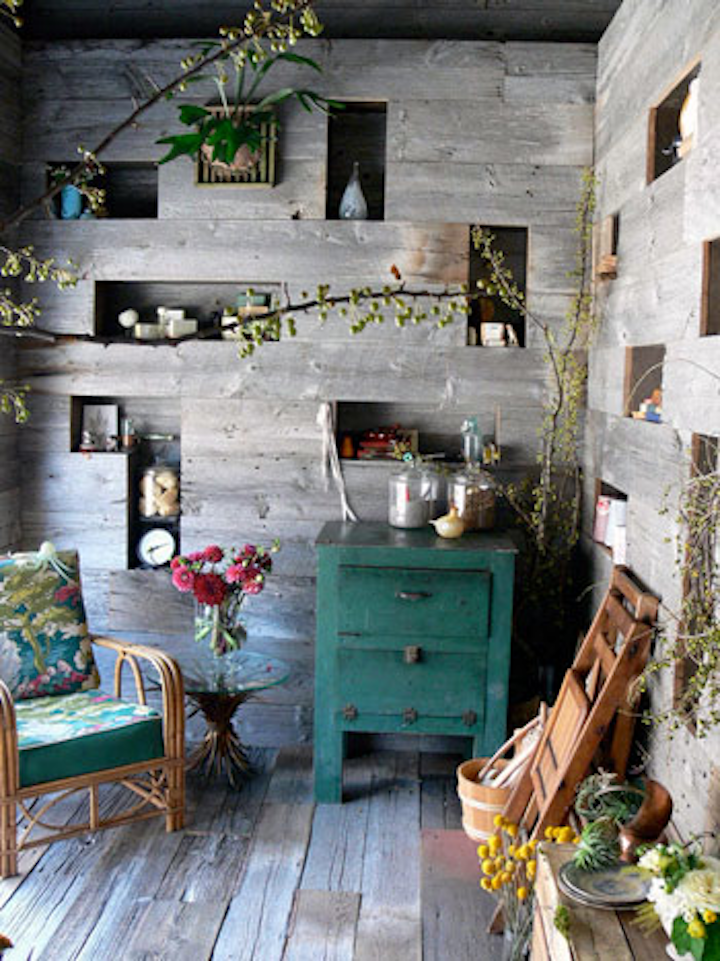 Photo: Courtesy of Little Flower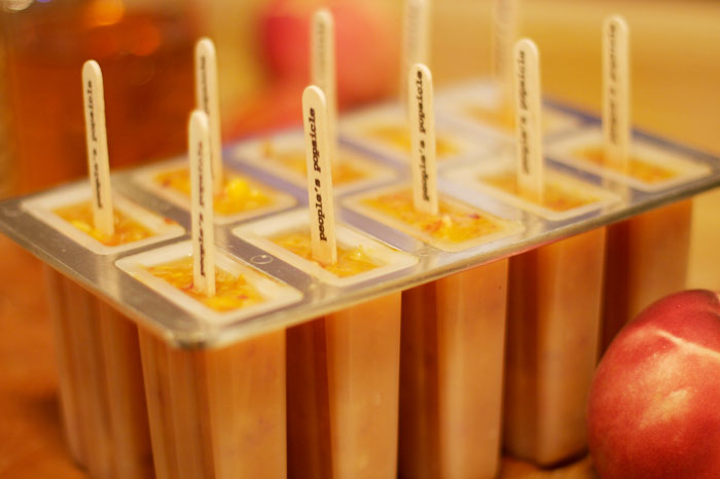 Photo: Courtesy of People's Pops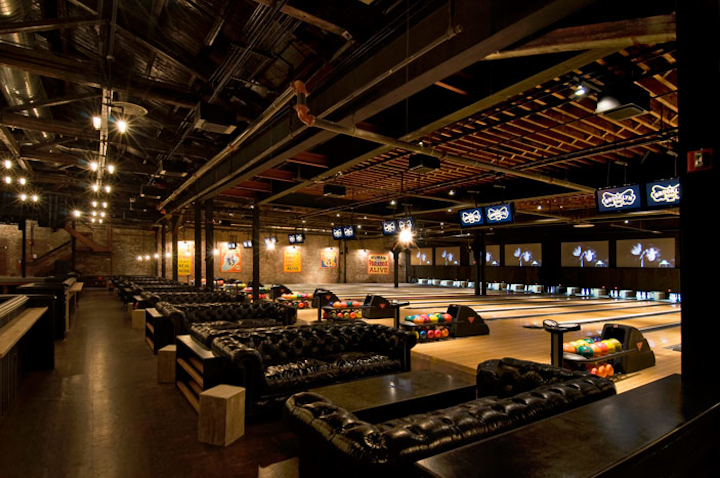 Photo: Adam Macchia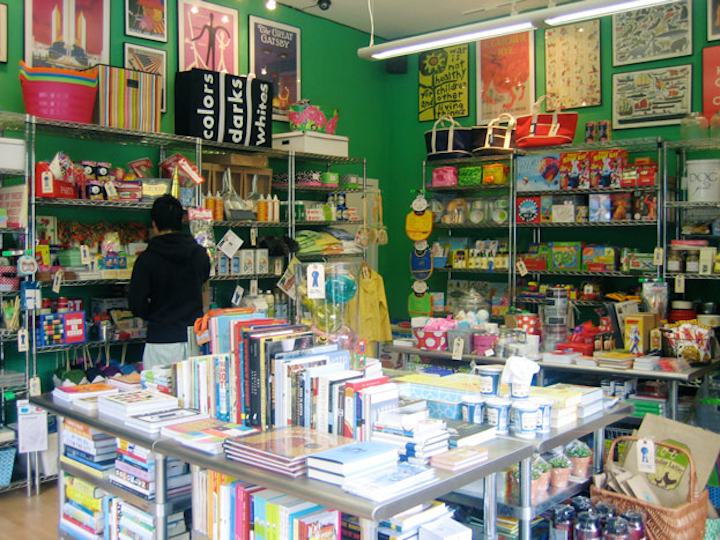 Photo: Courtesy of Blue Ribbon General Store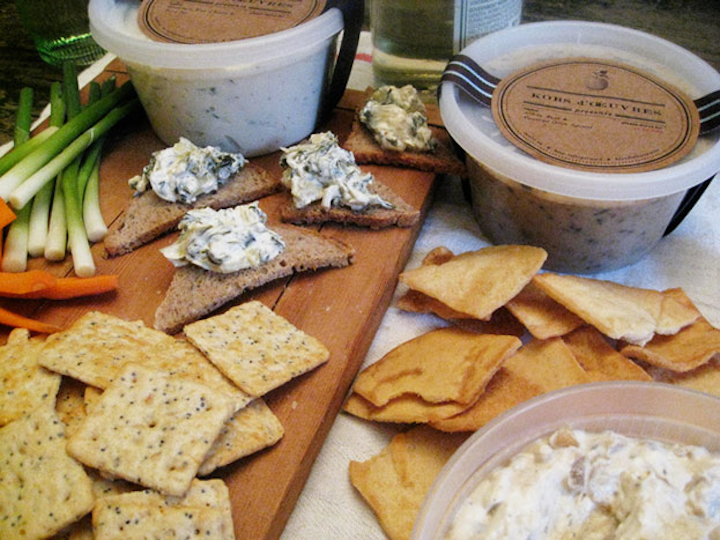 Photo: Courtesy of Kors d'Oeuvres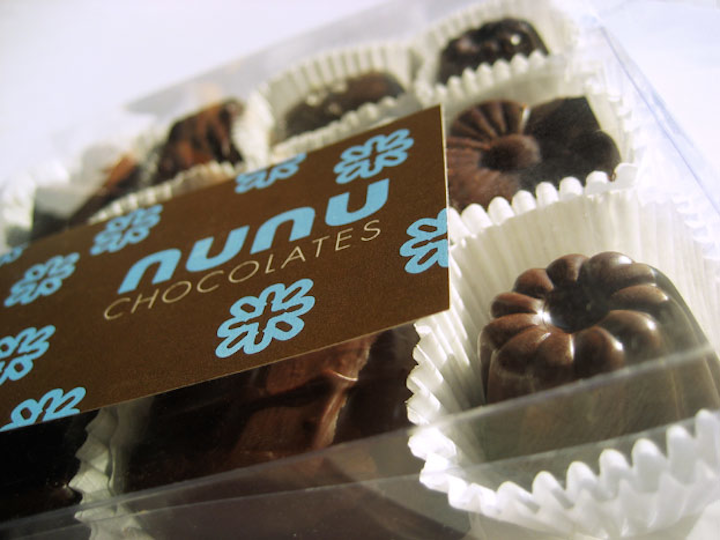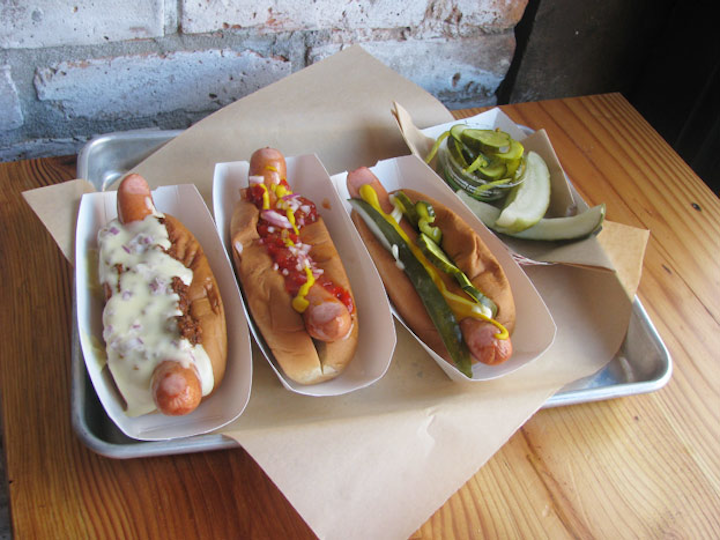 Photo: Courtesy of Bark Hot Dogs
Featured Venues/Suppliers: