Inside the Food & Wine Classic in Aspen
In addition to the seminars, tastings, and parties was a first-time event that brought the Great Smoky Mountains to the Rocky Mountains.
June 29, 2016
Picturesque mountains served as the natural backdrop of the 34th annual Food & Wine Classic in Aspen, which ran from June 16 to 19. The event included nearly 100 scheduled, private, and trade events, while more than 200 brands and exhibitors showcased their latest food- and wine-related innovations. The event caps attendance at 5,000 guests each year, which allows for a comfortable takeover of the iconic mountain destination.
The centerpiece of the weekend took place on Saturday, when the Aspen Mountain Sundeck was transformed in just three hours into a "Southern Supper" for 250 guests, curated by the Tennessee luxury resort Blackberry Farm. "The goal of that space was to really bring a destination to life, while transporting you to another place," said Deilla Allen, Food & Wine's event marketing director.
The event designers worked without the benefit of a site visit, creating the look using photos and phone conversations with the team from the farm. Attendees stepped off the gondola into a converted world, and were welcomed by six of the Blackberry Farm property's signature white rocking chairs, which were positioned overlooking the vast peaks and trees. Following the scenic entry point, guests sampled wines chosen by the evening's sommelier, Eric Solomon, and toured artisanal market stations. Those included a cheese station with a spread of sheep's milk selections, jams, and preserves, and a charcuterie booth with a dozen different meats hanging from its framing.
"Having their preservationist, cheesemaker, and butcher onsite behind each featured station and interacting with everyone really brought the Blackberry Farm experience to each guest in the most organic way," said Shanette Vega, Food & Wine's senior brand marketing manager.
The rustic dining room featured eight-top tables, wooden chairs, and tan linens. Stemware was abundant on the table setting, as there were six pours to pair with the feast. Floral centerpieces featuring sunflowers were contained in wooden square vases lined with moss. "We hung string lights to give the space an indoor/outdoor feel," Vega said. "We kept the design rustic and minimal by using local seasonal flowers, burlap tablecloths, and linen napkins sourced directly from the restaurant, and topped it off by playing a custom curated playlist, keeping the vibe very true to Blackberry Farm."
Highlights of the five-course dinner from chefs Cassidee Dabney, Sara Steffan, and Josh Feathers of Blackberry Farm included a farm tradition, chips and caviar with house-made crème fraiche, paired with a Dosnon et Lepage non-vintage champagne. The family-style main courses included grilled North Carolina trout, Elysian Fields lamb chops, and sweet-tea brined fried chicken, accompanied by grilled onion grits, charred okra, and slow-roasted carrots with pistachio puree, along with two full-bodied, aromatic red wine pours: Commando G, La Bruja de Rozas from Madrid and Clos Terrasses from Priorat.
"Blackberry Farm is one of America's most celebrated properties, so bringing the Great Smoky Mountains to the Rocky Mountains was truly a dream come true for all," said Vega.
Check out photos from the Southern Supper as well as other events that made up the Classic.
Grand Tasting Pavilion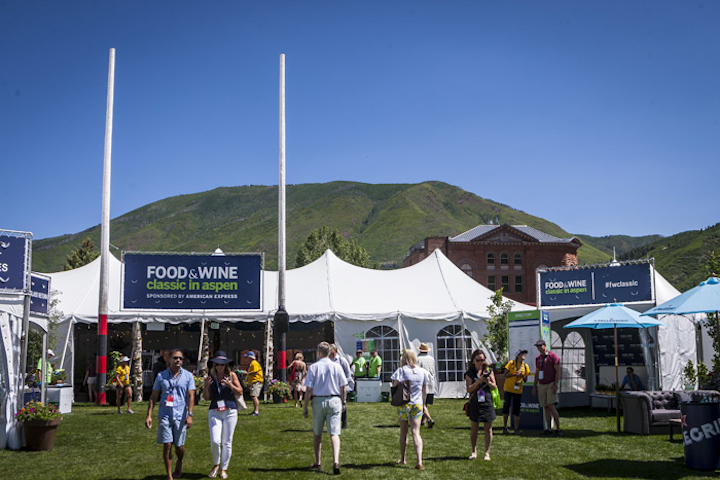 Photo: Nick Tininenko/Getty Images for FOOD & WINE
Southern Supper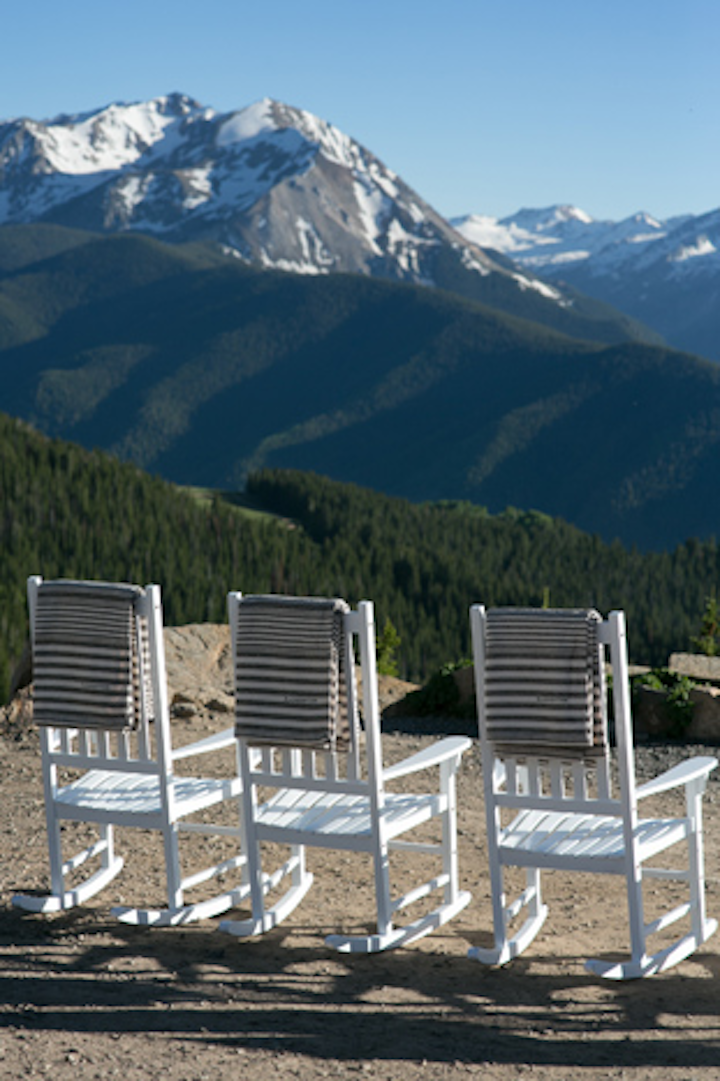 Photo: Galdones Photography
Southern Supper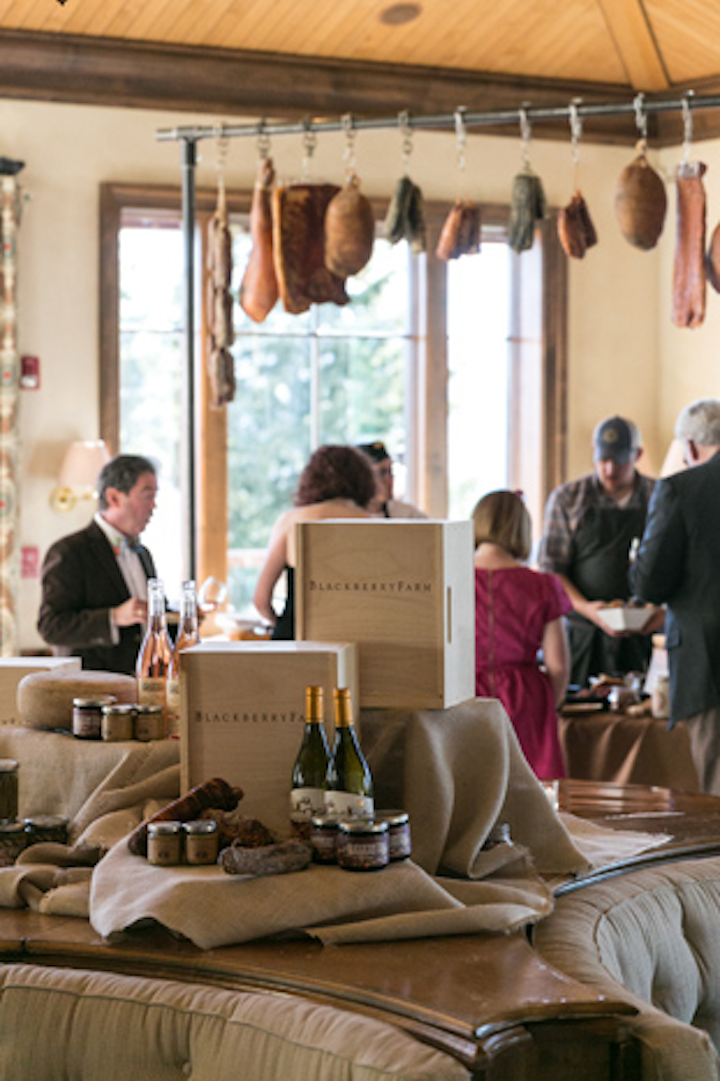 Photo: Galdones Photography
Southern Supper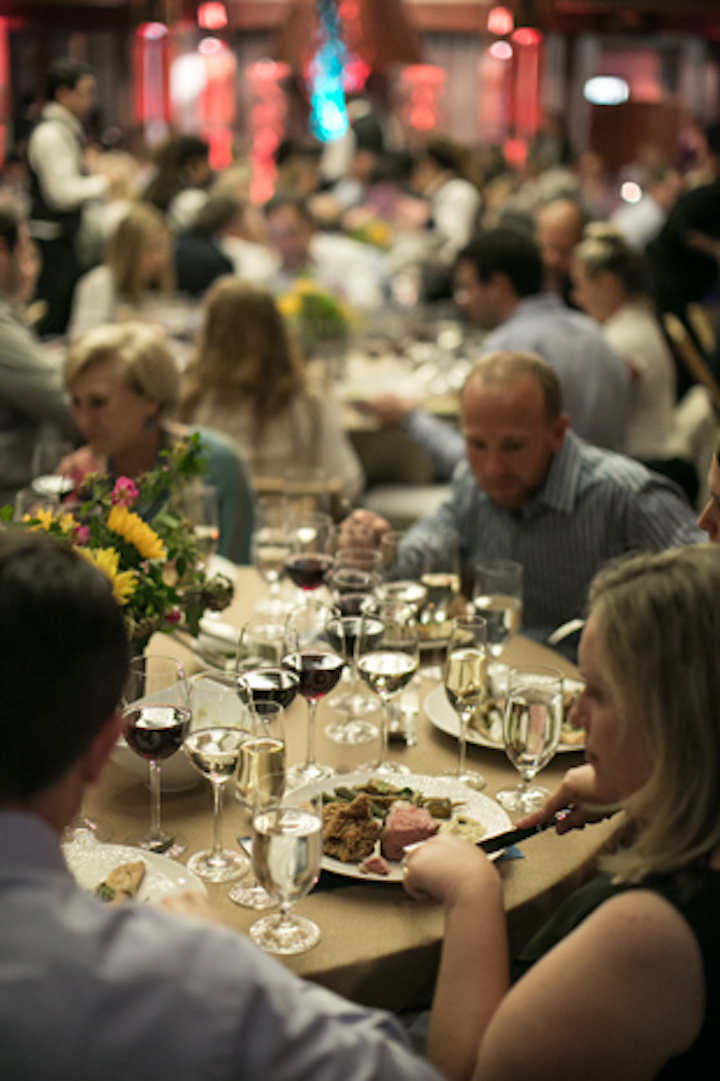 Photo: Galdones Photography
Grand Tasting Pavilion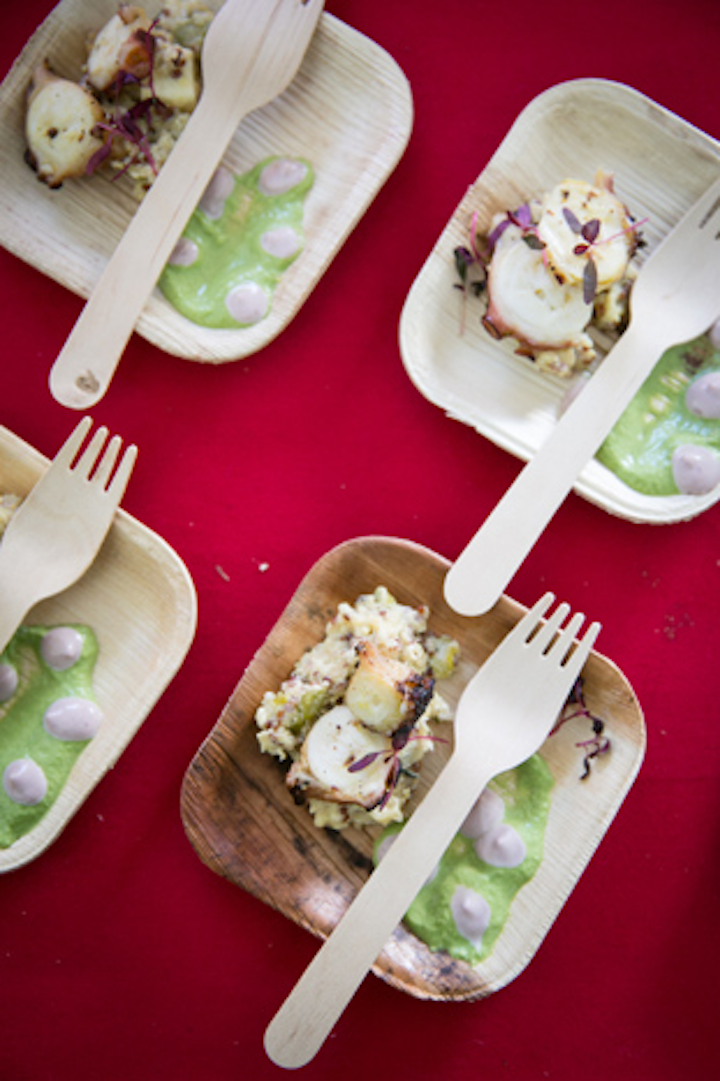 Photo: Galdones Photography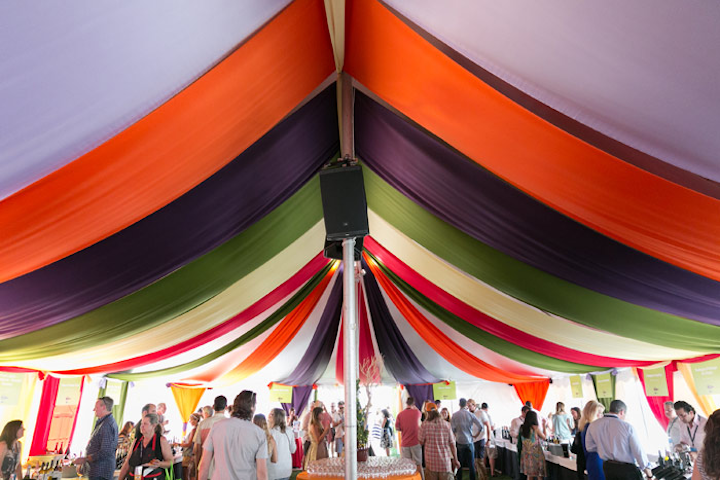 Photo: Galdones Photography
Grand Tasting Pavilion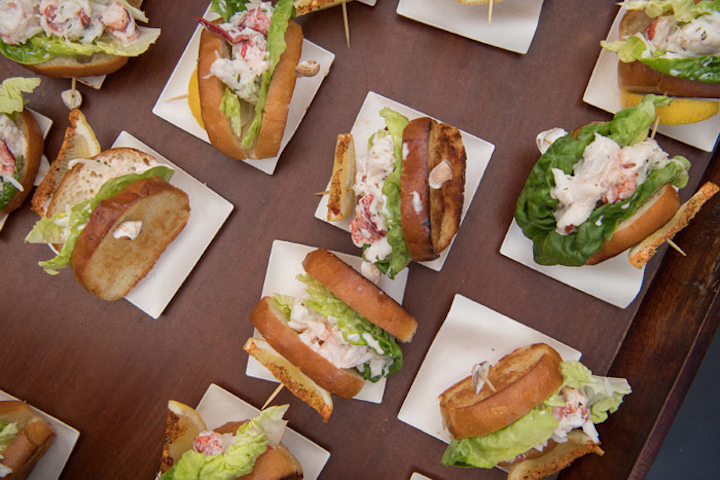 Photo: Marc Fiorito
Grand Tasting Pavilion
Photo: Marc Fiorito
Grand Tasting Pavilion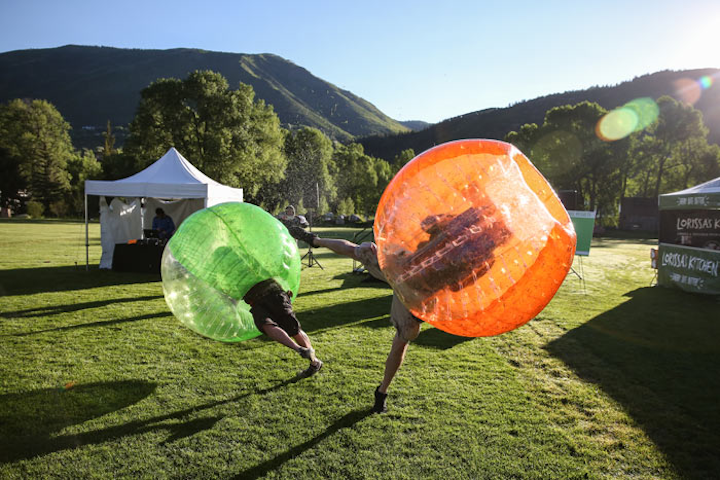 Photo: Galdones Photography
Grand Tasting Pavilion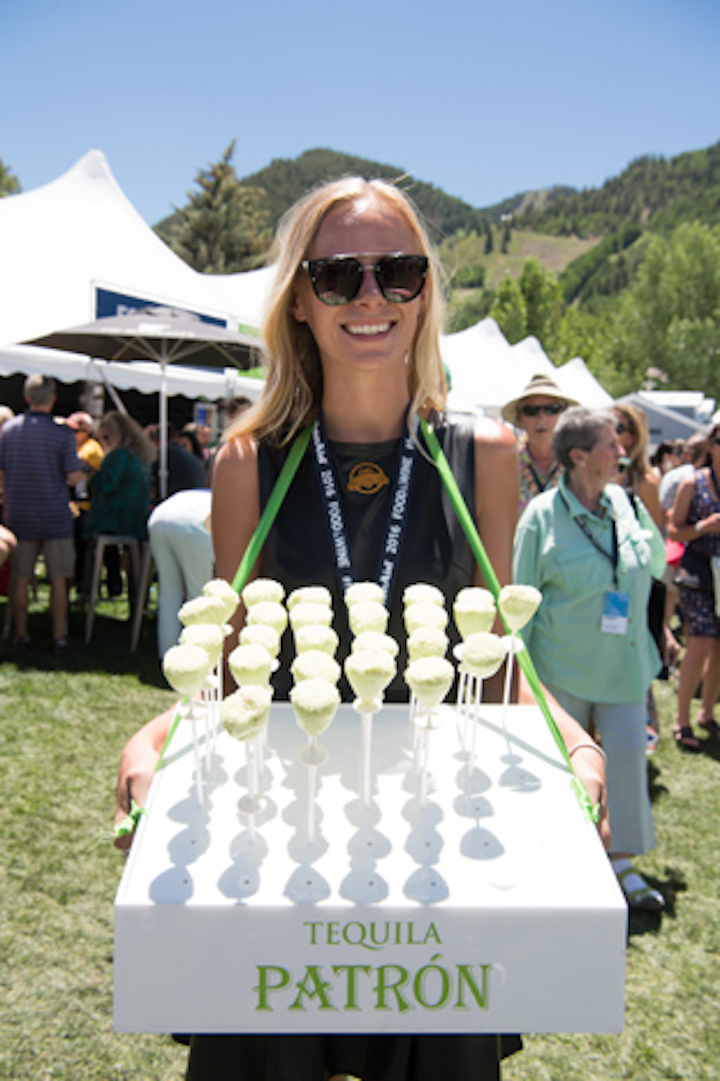 Photo: Marc Fiorito
Grand Tasting Pavilion
Photo: Marc Fiorito
American Express Restaurant Trade Program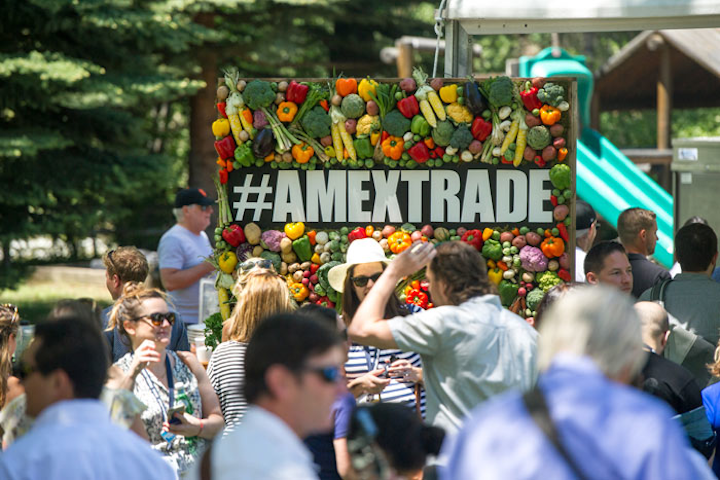 Photo: Ken Goodman
Welcome Party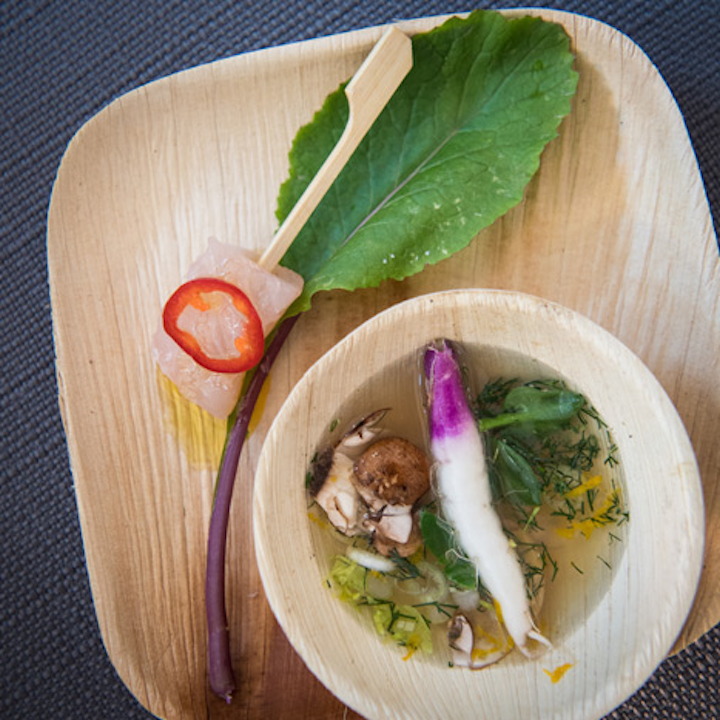 Photo: Marc Fiorito
Live From Food & Wine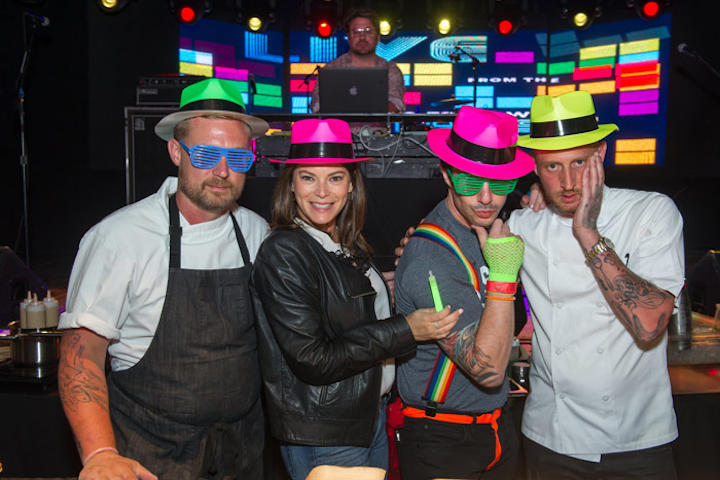 Photo: Ken Goodman
Wine for IPO Trillionaires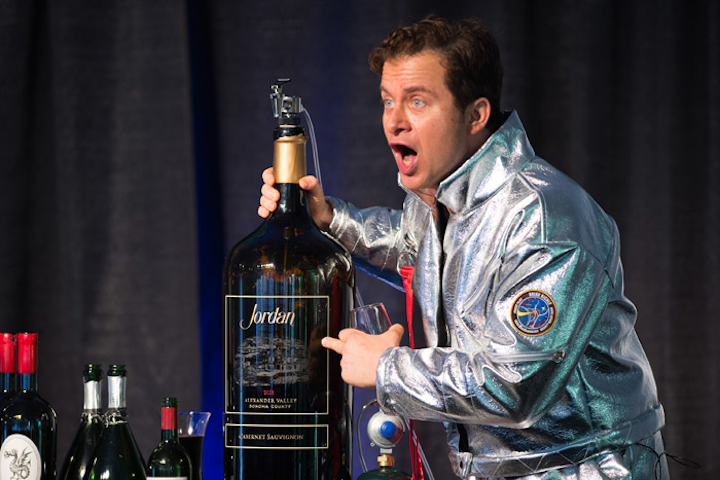 Photo: Marc Fiorito